Air Do Reservations with Alternative Airlines
Make an Air Do Booking and Find Some Amazing Deals
---
About Air Do
Air do is an airline operating a regional service between the islands of Honshu and Hokkaido in Japan. The airline was founded in 1996 by Teruo Hamada.In 1998, the airline started flight operations between Tokyo and Sapporo under the Air Do brand. The Air Do fleet includes nine Boeing 737-700, two Boeing 767-300 and two Boeing 767-300ER aircraft.
---
Destinations
Air Do flies to many destinations within Japan from Tokyo and Sapporo including Asahikawa, Hakodate, Hiroshima, Kobe, Kushiro, Nagoya, Obihiro, Okayama, Sapporo, Sendai and Tokyo.
---
Air Do Baggage
Carry-on Baggage
One piece of luggage with a total dimensions of no more than 115cm and with a maximum weight of 10kg. Occasionally, carry-on baggage may have to be put in the hold if there is no room left in the passenger cabin.
Checked Baggage
Baggage must be checked in at least 20 minutes prior to departure. The baggage allowance for Air Do is one piece of baggage with a maximum weight of 32kg and with total dimensions no greater than 203cm.
---
Class Fares
Standard (Economy) class seats are available on all flights. There is also the option to upgrade to seats with extra legroom.
Economy Class
"BearDo" blankets and paper cups are available for your pleasure. Both children and adult game sheets and Hokkaido-related reading are available. Enjoy exclusive duty-free shopping.
Depending on the flights, there is a free breakfast service, with kneaded buns with jam with Haskap berry jam from Furano, Hokkaido. Green and blended teas, and onion soup, a popular flavor made using onions from Kitami, Hokkaido, are also available for free.
---
Air Do Check-In Information
Airport Check-In
Check-in must be completed at the airport using a self-service check-in machine, or at the check-in counter, at least 20 minutes prior to departure time.
---
Alternative Airlines to Air Do
Please click on the logos below to find out more about airlines that fly similar routes to Air Do:
---

Air Do Hub Airport
Haneda Airport
Air do is based at Tokyo International Airport, commonly known as Haneda Airport, which is one of two airports that serve the area surrounding the city of Tokyo. It is located 14km away from the city center. In 2017, the airport received around 85 million passengers making it one of the busiest in Asia and the fourth busiest in the world.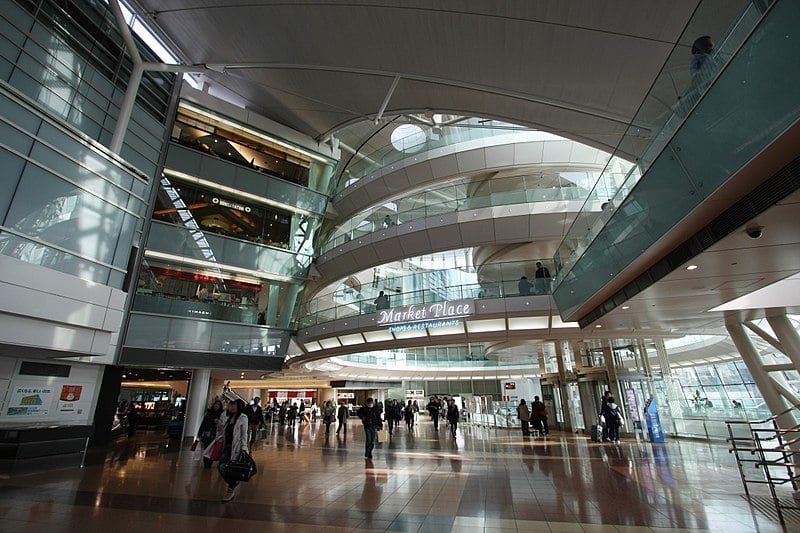 Photo credit: RGB256