Sun Country Airlines Reservations with Alternative Airlines
Make a Booking and Find Some Amazing Deals
---
About
Sun Country Airlines, or Sun Airlines, is an American low-cost airline, which is headquartered in Minneapolis, United States and flies to over 80 destinations within the United States, Central America, Canada, Mexico and the Caribbean.
The airline was founded in June 1982 and first began operations in 1983 and has had several owners over the years. After struggling in its early years, the airline filed for bankruptcy on two occasions. In 2011, the airline was purchased by members of the Davis family of Minnesota, who are also owners of Cambria, a manufacturer of premium countertops. Over this time, Sun Country Airlines went through a great period of growth and has been recognized for providing excellent service to passengers since. The Davis family sold the airline to Apollo Global Management in 2017. Sun Country Airlines is now the 11th largest airline in terms of passengers carried.
Looking to make a Sun Country Airlines flight booking?
You can use the search bar at the top of the page, simply type in your chosen departure and arrival destinations, along with the dates, number of passengers, and cabin class to find the right Sun Country flights for you. You can even make your reservation today without paying the total cost upfront, by selecting one of our payment plans with providers including PayPal Credit, Affirm, Sezzle, and QuadPay. Find out more about all our financing options here.
---
Destinations
Domestic Flights
The airline operates an extensive network of domestic flights within the US. The airline is best known for connecting the Upper Midwest of America with sunnier, warmer weather states, including California and Florida. A lot of Sun Country's routes are flown on a seasonal basis, flying at times of the year when demand for those routes is higher.
COUNTRY
CITY
AIRPORT
IATA
Alaska
Anchorage
Ted Stevens Anchorage International Airport
ANC
Arizona
Phoenix
Phoenix Sky Harbor International Airport
PHX
Phoenix/Mesa
Phoenix-Mesa Gateway Airport
AZA
Tucson
Tucson International Airport
TUS
California
Los Angeles
Los Angeles International Airport
LAX
Orange County
John Wayne Airport
SNA
Palm Springs
Palm Springs International Airport
PSP
Sacramento
Sacramento International Airport
SMF
San Diego
San Diego International Airport
SAN
San Francisco
San Francisco International Airport
SFO
Colorado
Denver
Denver International Airport
DEN
Connecticut
Hartford
Bradley International Airport
BDL
Florida
Fort Myers
Southwest Florida International Airport
RSW
Miami
Miami International Airport
MIA
Orlando
Orlando International Airport
MCO
Sarasota
Sarasota–Bradenton International Airport
SRQ
Tampa
Tampa International Airport
TPA
Georgia
Savannah
Savannah/Hilton Head International Airport
SAV
Hawaii
Honolulu
Daniel K. Inouye International Airport
HNL
Illinois
Chicago
O'Hare International Airport
ORD
Louisiana
New Orleans
Louis Armstrong New Orleans International Airport
MSY
Maine
Portland
Portland International Jetport
PWM
Maryland
Baltimore
Baltimore–Washington International Airport
BWI
Massachusetts
Boston
Logan International Airport
BOS
Minnesota
Minneapolis/St. Paul
Minneapolis–Saint Paul International Airport
MSP
Mississippi
Gulfport
Gulfport–Biloxi International Airport
GPT
Missouri
St. Louis
St. Louis Lambert International Airport
STL
Montana
Bozeman
Bozeman Yellowstone International Airport
BZN
Nevada
Las Vegas
McCarran International Airport
LAS
New Jersey
Newark
Newark Liberty International Airport
EWR
Ohio
Cleveland
Cleveland Hopkins International Airport
CLE
Oregon
Portland
Portland International Airport
PDX
Redmond
Roberts Field
RDM
Pennsylvania
Philadelphia
Philadelphia International Airport
PHL
Puerto Rico
San Juan
Luis Muñoz Marín International Airport
SJU
Rhode Island
Providence
T.F. Green Airport
PVD
South Carolina
Myrtle Beach
Myrtle Beach International Airport
MYR
Tennessee
Nashville
Nashville International Airport
BNA
Texas
Austin
Austin–Bergstrom International Airport
AUS
Dallas
Dallas/Fort Worth International Airport
DFW
Harlingen
Valley International Airport
HRL
San Antonio
San Antonio International Airport
SAT
Washington
Seattle
Seattle–Tacoma International Airport
SEA
Wisconsin
Madison
Dane County Regional Airport
MSN
International Flights
Sun Country Airlines flies from Minneapolis to destinations that include Punta Cana, Montego Bay, Liberia, St. Maarten, San Juan, St. Thomas, San Jose del Cabo, Anchorage, Phoenix, Los Angeles, Palm Springs, Boston, Minneapolis, Gulfport, Savannah and many others.
COUNTRY
CITY
AIRPORT
IATA
Aruba
Oranjestad
Queen Beatrix International Airport
AUA
Bahamas
Nassau
Lynden Pindling International Airport
NAS
Belize
Belize City
Philip S. W. Goldson International Airport
BZE
Canada
Vancouver
Vancouver International Airport
YVR
Cayman Islands
Grand Cayman
Owen Roberts International Airport
GCM
Costa Rica
Liberia
Daniel Oduber Quirós International Airport
LIR
Dominican Republic
Punta Cana
Punta Cana International Airport
PUJ
Honduras
Roatán
Juan Manuel Gálvez International Airport
RTB
Jamaica
Montego Bay
Sangster International Airport
MBJ
Mexico
Cancun
Cancún International Airport
CUN
Cozumel
Cozumel International Airport
CZM
Huatulco
Bahías de Huatulco International Airport
HUX
Ixtapa/Zihuatanejo
Ixtapa-Zihuatanejo International Airport
ZIH
Los Cabos
Los Cabos International Airport
SJD
Mazatlán
Mazatlán International Airport
MZT
Manzanillo
Playa de Oro International Airport
ZLO
Puerto Vallarta
Licenciado Gustavo Díaz Ordaz International Airport
PVR
Turks and Caicos Islands
Providenciales
Providenciales International Airport
PLS
---
Baggage
Carry-on Baggage
The hand baggage limit on Sun Country Airlines is one personal item and a carry-on bag. The personal item must measure no more than 43 x 33 x 23 cm (17 x 13 x 9 in), and be able to stow under the seat. An example of a personal item includes a tote bag, a laptop, a briefcase and a backpack. Every ticket permits you to bring one personal item with you.
Carry-on bags must measure no more than 61 x 41 x 28 cm (24 x 16 x 11 in). They must not exceed 35lbs (15kg) in weight. Carry-on bags are only permitted if you have selected the carry-on bag option. Please don't pack any prohibited items in your carry-on such as liquids over 100ml, sharp objects, and flammable liquids. Any prohibited items will be removed and disposed of at the airport security.
Checked Baggage
Checked-in bags can be no larger than 62 linear inches / 158 centimetres (length + width + height) and weigh 50lbs (22kg) or less. Checked bags must be purchased or included in the original ticket, otherwise, fees may be applied at the airport.
---
Cabin Class
Sun Country Airlines only has one cabin class — Economy Class. The airline flies with one cabin class to keep prices down as a low-cost airline. Within Economy Class, you can choose to pay extra for a 'Best' or 'Exit Row' seat, which will give you extra legroom.
The airline used to fly with a First Class cabin. But, this was discontinued in 2018. Sun Country has no plans to bring back the cabin class any time soon.
---
Economy Class
Sun Country Airlines' only class of economy, provides a comfortable flying experience and fantastic customer service. As Sun Country Airlines is a low-cost airline, they provide its customers with great offers on flights, however, this doesn't stop them from offering a 5-star service.
Economy Class Facilities
Some seats in Sun Country have USB and AC power outlets so that you can charge your electronic devices. The airline also offers complimentary beverages such as tea, coffee, water, juices and fizzy drinks.
Economy Class Seats
There are three types of economy seats that you can choose from; Best, Exit Row and Standard:
Best Seats offer one free alcoholic drink, 150% recline more, 4 inches more in seat pitch and priority boarding.
Exit Row Seats have 9 inches more in seat pitch.
Standard Seats have 29-30 inches of seat pitch.
---
Premium Economy
Premium Economy is not a class service currently offered on this airline. To get a premium experience within the Economy cabin, choose the Best Seat class available in economy class.
---
Business Class
Sun Country Airlines do not currently have a business class.
---
First Class
Unfortunately, in 2018 Sun Country Airlines pledged to remove their First Class service from their flights by the end of the year. However, this is what was previously offered:
Priority boarding, shorter check-in and security lines, larger seats, free drinks, a free meal or snack, and free use of Sun Country Airline's in-flight entertainment system.
---
In-Flight Services
In-Flight Entertainment
Sun Country Airlines offers in-flight entertainment via your personal electronic devices. The is available for all the airlines' flights as long as you can get access to the AirFi network onboard. However, this network is for the entertainment system only and not for the internet. Sun Country Airlines offers a range of magazines on board, so sit back and flick through the latest news.
The entertainment system includes movies, shows, games and music. If you are worried about running out of batteries, most seats on Sun Country Airlines have USB charging ports and some seats have AC power outlets.
Food
The US carrier does offer free drinks including water, coffee, tea, juices and soda. Alcoholic drinks, snacks and snack boxes are not free but passengers can buy these onboard. The menu is available in the seat pock in front of you. Please note that the airline will only accept credit cards and not cash.
WIFI
Sun Country Airlines currently does not offer WIFI on any of its flights.
---
Check-In
Online Check-In
Sun Country Airlines offers online check-in on all flights. However, if you're a non-US resident, you can only obtain a boarding pass at the airport's ticket counter. The ticket counters open three hours before the scheduled departure time.
Online check-in opens 24 hours before the scheduled departure time and closes one hour before the scheduled departure time. This can be done on the Sun Country online check-in page.
Airport Check-In
Airport check-in opens 2 hours before departure and closes 45 minutes before departure time at U.S airports. For international airports, check-in closes one hour before departure.
---
Frequent Flyer
Sun Country Rewards
Sun Country Rewards reward programme allows you to earn points when booking flights with Sun Country Airlines, airlines' partners and the airline's Visa card.
Points can be used to spend on flights, vacation packages, seat selections, and bag options. 100 points are equal to a spend of each $1 in any Sun Country purchases. Your points will only expire 36 months after they are earned.
---
Airline Alliance
Sun Country Airlines is not a member of any airline alliance.
---
Fleet
As of March 2020, Sun Country Airlines' fleet consists of 1 x Boeing 737-700 and 28 x Boeing 737-800s which is a total of 29 aircraft.
---
Hub Airport
Minneapolis-Saint Paul International Airport
Minneapolis-Saint Paul International Airport (MSP) previously known as World-Chamberlain Field is a joint civil-military public international airport. The airport is located in Fort Snelling Unorganised Territory, Minnesota, U.S. that serves the region of Minneapolis-Saint Paul. Minneapolis-Saint is situated within 10 miles of downtown Minneapolis and downtown Saint Paul.
The airport has 2 passenger terminals. Terminal 1 has over 110 gates across 7 piers lettered A-G. Terminal 2 is smaller, it has over 10 gates over 1 concourse, lettered H. It has 4 runways and can handle nearly 40 million passengers every year.
Sun Country Airlines is based at Minneapolis-Saint Paul International Airport which is also the hub airport for Delta Airlines, and Great Lake Airlines. Other airlines which fly to and from this airport include Air Choice One Air France, American Airlines, Skywest Airlines, Delta Air Lines, Frontier Airlines, Icelandair, Spirit Airlines, Southwest Airlines and many other airlines.
Bemidji Airlines is also based at the airport, operating domestic cargo flights, and charter and air taxi services within Minnesota and neighbouring states.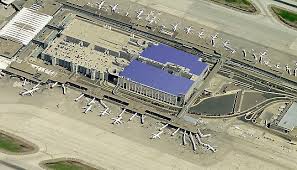 ---
Add Cancellation Protection to your Reservation
Sun Country Airlines' cancellation policy doesn't allow for tickets to be cancelled for a refund. All flight tickets are non-refundable, regardless of the route.
On some flights, the airline does allow the ticket to be changed for a later date or an alternative route. However, you will be charged change fees per person and per direction. Plus, you'll have to pay any difference in the cost of the flight. Not all Sun Country flights are changeable, so it's important to check the fare rules of the ticket when you purchase the flight if you think you might need to change the flight at a later date.
While Sun Country flights are non-refundable, if you buy your flights through Alternative Airlines and purchase Cancellation Protection, you'll be able to get a full refund for your flight if you need to cancel it due to a range of emergency circumstances. You'll be eligible for a full refund on your flight if you need to cancel due to illness, scheduled airline failure, redundancy, adverse weather or any of the other emergency circumstances set out in the terms and conditions, which are also available to view at the time of booking under our Cancellation Protection section.
---
Discount Codes
If you are looking to buy a Sun Country Airlines discounted ticket then you can when you make a reservation with Alternative Airlines and use our flight promo codes when paying with PayPal.
---
Alternative Airlines to Sun Country Airlines
Please click on the logos below to find out more about airlines that fly similar routes to Sun Country Airlines:
---
FAQs
Does Sun Country Airlines charge for carry-on bags?
Yes, Sun Country Airlines charges extra if you want a carry-on bag for your flight. This applies to all flights. The airline does allow you to bring a small 'personal item' on your flight free of charge. This baggage must fit under the seat in front of you.
Do Sun Country Airlines do red eye flights?
Yes, Sun Country Airlines operates a handful of red eye flights within the US and usually originating from or flying to Minneapolis. Read our guide on Sun Country red eye flights to find out more.
Who owns Sun Country Airlines?
Sun Country Airlines was acquired by the Petters Group Worldwide and Whitebox Advisors in 2006. However, after Sun Country Airlines experienced some bankruptcy issues, in 2011, the airline was bought out for $34 million by the Davis family, who are owners of Cambria, a Minnesota-based countertop company.