Search & Buy Icelandair Flights
Select your payment method to view total prices including any payment fees:
Airlines will always try to sit children with their parents (subject to check-in)
Some airlines will allow travel for unaccompanied minors. Please email us to check.
The fare is based on the child's age on the date of travel.
More detailed information can be found here Traveling with children
Most airlines will let infants travel with their parent(s) for free. However some airlines will charge up to 10% of the adult ticket price. Click on 'Price Breakdown' to find out more.
If you are pregnant, but due before the flight departure date, please contact us once your baby is born and has a name. We can then add him/her to your ticket.
Infants will not be given a seat. The airlines expect parents to travel with them on their lap.
Airlines regard infants as being under 24 months old.
The fare is based on the child's age on the date of travel.
More detailed information can be found here Traveling with children
Buy
Icelandair

Flights
Icelandair Reservations with Alternative Airlines
Make an Icelandair Booking and Find Some Amazing Deals
---
About Icelandair
Icelandair is the main airline of Iceland, headquartered at Reykjavík Airport in Reykjavík. Other airlines that fly out of the airport include Air Iceland and Eagle Air. Icelandair fly to many destinations including Reykjavik, Akureyri, Aberdeen, Amsterdam, Anchorage, Barcelona, Bergen, Billund, Birmingham, Boston, Brussels, Chicago, Copenhagen, Denver, Edmonton, Frankfurt, Geneva, Glasgow, Gothenburg, Halifax, Hamburg, Helsinki, London, Madrid, Manchester, Milan, Minneapolis, Montreal, Munich, New York, Orlando, Oslo, paris, Portland, Seattle, Stavanger, Stockholm, Toronto, Trondheim, Vancouver, Washington and Zurich.
The airline is part of the Icelandair Group and during the summer of 2015, will operate scheduled services to 39 cities in 16 countries on both sides of the Atlantic Ocean out of its hub at Keflavík International Airport. The geographical position of Iceland allows one-stop transatlantic flights, which are one pillar of the airline's business strategy, along with traffic to and from the country. Icelandair's fleet consists of Boeing 757-200s and Boeing 757-300s. Icelandair is a member of IATA since 1950, a member of Association of European Airlines since 1957 and a member of Flight Safety Foundation since 1966.
Icelandair have codeshares with a number of airlines including Aeroflot, Air Iceland Connect, Alaska Airlines, Cabo Verde Airlines, Finnair, JetBlue, Scandinavian Airlines and Sun Country Airlines.
---
Icelandair Frequent Flyer Program
Icelandair operates a frequent flyer program called Saga Club to reward regular travellers with Icelandair.
There are three tiers of membership with Icelandair:
Saga Blue
Saga Silver
Saga Gold
When you fly with Icelandair you will earn Saga Points for your flight and also for all your purchases you make on-board.
---
Icelandair Baggage
Saga Class
Icelandair Saga Class passengers are allowed two carry-on bags per person in addition to one small personal item. Saga Class passengers are also allowed two checked bags weighing up to 32 kg with a maximum size of 158cm.
There is a maximum weight allowed for each carry-on bag is 10kg. For Economy comfort, Icelandair allows two carry-on bags per person, in addition to one small personal item.
Economy Class
Icelandair Economy Class passengers are allowed one carry-on bag per person and one small personal item.
Economy Class passengers are allowed one piece of luggage of up to 23 kg. These baggage are for flights within Europe.
Economy Comfort passengers are allowed two checked bags weighing up to 23 kg each.
---
Icelandair Check-In Information
Online Check-In
Passengers can check-in online by visiting the Alternative Airlines online check-in page and clicking on the Icelandair logo. From there, you must enter your flight details to complete the check-in. Web check-in opens 36 hours before flight time for international services and 24 hours before flight time for domestic services.
Airport Check-In
Passengers can check-in at the airport for their Icelandair flight by either visiting the Icelandair check-in desk or by using one of the Icelandair self-service kiosks.
---
Icelandair Class Fares
Icelandair offers Economy Standard, Saga Premium (equivalent to a Business Class service), and Saga Premium Flex (an upgrade on Saga Premium).
---
Icelandair Economy Class
Icelandair's Economy Class is great for passengers look for affordability and quality.
Icelandair Economy Class Facilities
Icelandair Economy Class passengers can enjoy a range of facilities, which include: complimentary non-alcoholic beverages, access to in-flight entertainment systems. If you would like alcoholic drinks, food or WI-FI you can purchase these on board for a fee.
Passengers can check in a bag of up to 23kg.
Icelandair Economy Class Seating
Enjoy from a choice of 161 seats in Icelandair Economy Class seating. Please note, each aircraft has differemt variations of seating.
---
Icelandair Business Class
Icelandair's Saga Premium service provides passengers with a luxury flight experience from airport to landing.
Business Class Facilities
The Icelandair Saga Business Class lounge is designed to reflect the iconic style of Nordic design. Passengers can gaze at the stunning panoramic view while enjoying a delicious meal. Icelandair Business Class passengers will find everything they need before their flight, whether they need to have a shower to freshen up or use the complimentary WIFI to catch up on work. With facilities for children and families, the SAGA lounge offers something for those traveling for both work and pleasure. Saga passengers can also avoid queues by going directly to priority boarding and check-in.
Business Class Seating
Icelandair Business Class seats are arrange in groups of two, so each passenger has either window or aisle access. Saga passengers don't need to worry about getting bored on their flight, due to the extensive range of in-flight entertainment available from the comfort of their seat.
Upgrade to Saga Premium Flex
Choose Saga Premium Flex (an upgrade on Icelandair's Business Class, for premium comfort and exclusive perks alongside additional flexibility (including easier ticket changes and full refundability).
---
Icelandair Inflight Entertainment
On all Icelandair flights, passengers are provided with around 50 000 minutes of inflight entertainment. From new release movies to Icelandic music, there's something to keep everyone entertained on board your Icelandair flight.
Icelandair TV
Find inspirational travel documentaries on what to do in Iceland as well as classic British dramas, American sitcoms and Icelandic TV shows on board your Icelandair flight. There's a TV show to meet every taste when flying Icelandair.
Icelandair Movies
From action-packed new releases to classic comedies, Icelandair has a movie for you no matter what your taste. Whether you love a cult-classic or a period drama, you'll find the right film for you on board your Icelandair flight.
---
Icelandair Food
Icelandair Meal Options
Passengers flying in Premium or Premium Flex receive a complimentary gourmet meal and drinks, and passengers ages 2-11 receive a free children's meal and fruit juice. Infant meals must be pre-ordered on the Icelandair Service Desk.
Passengers who do not have food included in their fare can pre-order meals and snacks for their flight, or alternatively purchase on board using credit cards, debit cards and Icelandair Saga Points. Please note that pre-ordering online is cheaper.
Icelandair Special Dietary Requirements
Icelandair request that passengers wishing to order a special meal for their flight call them to find out more and order.
Icelandair Drinks & Alcohol
Icelandair offer passengers the ability to pre-order drinks on board. There are a selection of complimentary soft drinks, such as Pepsi, fruit juice and water, which can be pre-ordered, but also alcoholic beverages.
---
Book Icelandair Flights in English
We book Icelandair flights in English, meaning that communication when booking your flight is of a top quality without any language issues. You can be assured that you are using a trustworthy and reliable company, who will ensure your flight is everything you desire and any queries you may have are answered.
---
Icelandair Seat Selection
You can now pre-book seats on your Icelandair flight with Alternative Airlines. View the seats left available on the aircraft and choose the seat that works best for you.
---
Icelandair News
19th June 2018
Icelandair sport special livery for 100 year anniversary
Icelandair celebrated 100 years of independence with a special aircraft that was designed to look like the national flag of Iceland. Icelandair's special aircraft was painted in Iceland's iconic blue and red with the words '100 fulvedi islands'.
Chief Executive of Icelandair, Björgólfur Jóhannsson, stated that the airline wanted to celebrate the 100 year anniversary by doing something special. He added that he hopes that customers of Icelandair enjoy the Iceland-themed Boeing 757-300 as the nation reflects on a big milestone in its history.
15th January 2018
Icelandair expands US routes
Brits flying to the US have more opportunity to add a stopover in Iceland following new flights to North America with Icelandair.
Icelandair is returning to San Francisco and Baltimore on June 1, a decade after ceasing operations to the cities. The airline said strong demand led to the services' return.
In addition, a brand-new fight to Kansas City commences on May 25.
These three new routes will provide a greater choice of travel destinations for UK passengers with connections from the existing six UK gateways that Icelandair serves via its hub in Reykjavik.
UK passengers can stopover in Reykjavik for up to seven nights at no additional airfare.
CEO Björgólfur Jóhannsson said: "The time is right for Icelandair to return to Baltimore and San Francisco.
"Icelandair has been in operation for over 80 years, and these cities have played an important role in that history.
"The third addition to our network marks the first time in its history that Icelandair will offer non-stop flights to and from the heart of America.
The Icelandair service to the heartland of the US sees flights operating three times a week to Kansas City International Airport in Missouri, commencing May 25, operated via a Boeing 757 with a three-class configuration.
Icelandair returns to San Francisco and Baltimore with services commencing June 1 and May 28 respectively, and flying four times weekly.
It has been over a decade since Icelandair ceased operations to both destinations, but there has always been strong demand and support for the airline to return.
The airline now offers 23 North American destinations, making it the second highest airline for the number of North American airways serviced.
11th January 2018
Icelandair new route to Kansas City
Icelandair has announced the start of a seasonal service to Kansas City, commencing on 25th May 2018. The service will offer three non-stop flights a week to the heartland of the United States on Mondays, Wednesdays and Saturdays, improving connections to and from more than 25 destinations in Europe.
"This will not only benefit families and leisure travellers wanting to explore the world but will also open up many opportunities for businesses, trade and foreign relations between Europe and Kansas City. Our network is bigger and stronger than ever and we offer more flights, more connections and a refreshing alternative to Iceland and beyond. We look forward to welcoming Kansas City aboard.", said Icelandair CEO Bjorgolfur Johannsson
4th December 2017
Icelandair Will Offer Direct Flights to FIFA World Cup Games
Icelandair will offer at least one direct flight from Keflavík to each of Iceland's matches in the group stage of the 2018 FIFA World Cup, RÚV reports. The airline announced the decision on their website, where they stated they will fly to Russia the day before each match and return the day after.
The Final Draw will take place this Friday, December 1st, which will determine the teams Iceland plays in the group stage and in which cities the matches will be held. This is the first time the Iceland men's national football team qualifies for the World Cup. Iceland is by far the smallest nation to have done so.
27th November 2017
Icelandair Launches Berlin – Reykjavik Route
Icelandair has launched a year-round service from Berlin-Tegel Airport to Reykjavik, which will operate three times a week, with connections to and from 20 destinations in North America.
"Berlin is our fourth gateway in Germany, and establishes our commitment to strengthen our transatlantic route network by providing passengers with more convenient connections between Europe and North America. Berlin, the capital city of Germany, has a rich history, diverse culture, and vibrant nightlife, which we look forward to sharing with our passengers," said Birkir Holm Gudnason, CEO, Icelandair, who celebrated the new route by being present at the gate to welcome the first passengers.
Responding to the competitive market, Icelandair aims to keep growing by adding new aircraft to its modern fleet, more destinations and popular amenities including personal in-flight entertainment and gate-to-gate Wi-Fi access.
17th October 2017
Icelandair to expand network by 11% in 2018
Icelandair announced plans to expand its network by 11% year-on-year in 2018 and handle 4.5 million passengers, up 9.8%. The carrier will launch services to Cleveland, Dallas and Dublin, in addition to Berlin in Nov-2017. Frequency to current destinations in North America and Europe will also be increased. Icelandair also plans to introduce three new 160 seat Boeing 737 MAX 8 aircraft in 2018, bringing the number of aircraft in use to 33 in summer 2018. Icelandair Group CEO Björgólfur Jóhannsson said: "Over the next four years we will be taking delivery of a total of 16 Boeing MAX aircraft. Their introduction will open a variety of opportunities for us to continue developing new markets and increasing our number of connecting flight options still further"
5th October 2017
Icelandair to commence Dublin to Reykjavik, Iceland service in May 2018
Icelandair have opened up transtlantic connection travel options by launching a new weekly route, non-stop flights between Dublin and Reykjavic, commencing 8th May 2018.
Flights will depart Keflavik every day of the week except Saturdays at 7.30am (GMT), while return flights from Dublin will operate on the same days at 11.50am. The service will fly 6 x Weekly route between Dublin and Reykjavik with a Boeing 757-200 aircraft, Sunday to Friday. Once service takes place, Icelandair will become Dublin Airport's 22nd new scheduled airline since 2010.
Book Icelandair flights with Alternative Airlines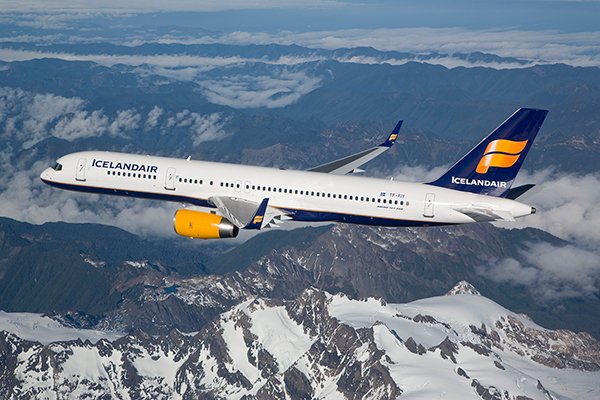 Dublin Airport Managing Director Vincent Harrison said Icelandair's arrival would offer customers additional choice for travel to Iceland and also to North America. He further stated:
"This new service will also provide additional options for North American visitors to get to Ireland, which is great news for the Irish tourism sector and the many thousands of businesses that it supports throughout the country." Birkir Holm Gudnason, CEO of Icelandair, commented: "Icelanders can trace their Viking history to the shores of Ireland, and we are pleased to reopen that bridge today as friends."
The route was announced as the airline also launched a new pricing structure, which it says will offer passengers more fare options. Economy Light allows customers travelling with just carry-on luggage to book tickets at lower rates. As part of the new structure, Economy Class will become Economy Standard, while the Economy Class Flex option will now go by Economy Flex.
4th October 2017
Icelandair extends 737MAX 8 network to Norway from May 2018
Icelandair in last week's schedule update filed additional routes to be served by the new Boeing 737MAX 8, as Bergen, Stavanger and Trondheim joins the Max 8 roaster from 01MAY18. Planned operation as follow.

Reykjavik Keflavik – Bergen – Stavanger – Reykjavik Keflavik 2 weekly
FI338 KEF0800 – 1215BGO1300 – 1340SVG1435 – 1500KEF 7M8 27

Reykjavik Keflavik – Bergen – Trondheim – Reykjavik Keflavik 3 of 4 weekly operated by 737MAX 8 (Schedule below from 02JUN18)
FI326 KEF0800 – 1215BGO1300 – 1405TRD1455 – 1525KEF 7M8 346
FI326 KEF0800 – 1215BGO1300 – 1405TRD1455 – 1525KEF 75W 1
18th September 2017
Icelandair plans 737MAX 8 Montreal debut in May 2018
Icelandair in last week's schedule update partially adjusted planned Reykjavik Keflavik – Montreal service, which sees the introduction of Boeing 737MAX 8 (7M8) service from 24MAY18. Initially service operates 3 times a week, gradually increasing up to 5 weekly during peak season.

FI805 KEF1705 – 1835YUL 7M8 146
FI804 YUL2055 – 0600+1KEF 7M8 146

Currently, KEF departure shows 3 weekly 757 operating from 07JUN18, 5 weekly 7M8 from YUL. This discrepancy in the system will be corrected soon
15th September 2017
Icelandair adds Dallas service from May 2018
Icelandair yesterday announced additional new service launch to the US, as the airline opens reservation for Reykjavik Keflavik – Dallas/Ft. Worth route. From 30MAY18, Boeing 757 aircraft will operate this route 4 times a week.

FI873 KEF1715 – 2040DFW 75W x246
FI872 DFW1700 – 0600+1KEF 75W x357
13th September 2017
Icelandair outlines 737MAX 8 routes in S18
Icelandair today (13SEP17) filed planned Boeing 737MAX 8 operation, set to enter operation in Spring 2018. Configuration of the 737MAX 8 is C8Y152. Planned operational routes and frequencies as follow.

Reykjavik Keflavik – Amsterdam eff 24MAY18 1 weekly (2 weekly from 04JUN18)
Reykjavik Keflavik – Berlin Tegel eff 19MAR18 up to 5 weekly
Reykjavik Keflavik – Billund eff 07MAY18 1 weekly
Reykjavik Keflavik – Birmingham eff 02MAY18 2 weekly
Reykjavik Keflavik – Cleveland eff 16MAY18 5 weekly
Reykjavik Keflavik – Halifax eff 02JUN18 4 weekly
Reykjavik Keflavik – Hamburg eff 03MAY18 1 weekly
Reykjavik Keflavik – Paris Orly eff 01MAY18 6 weekly
Reykjavik Keflavik – Philadelphia eff 22MAY18 4 weekly
Reykjavik Keflavik – Stockholm Arlanda eff 01JUN18 1 weekly
12th September 2017
Icelandair introduces a taste of Tampa
Icelandair commenced Reykjavik/Keflavik's 18th US destination on 6 September with the introduction of a twice-weekly operation to Tampa. The airline already serves Orlando in Florida. Icelandair began its 12th US destination from its Reykjavik/Keflavik hub on 6 September, with the introduction of twice-weekly (Wednesdays and Sundays) flights to Tampa (TPA). The 5,779-kilometre route is operated on the carrier's 183-seat 757-200s and faces no direct competition. Becoming Keflavik's 23rd route in North America, the new service further consolidates the US as the airport's largest country market served.
7th September 2017
Icelandair increases Berlin service in S18
Icelandair this week filed planned operational schedule during summer 2018 for its planned Reykjavik Keflavik – Berlin Tegel route, set to commence on 03NOV17. From 25MAR18, there will be 4th weekly flight added, followed by 5th weekly flight from 13APR18. Boeing 757 operates this route.

25MAR18 – 10APR18 Day x346
eff 13APR18 Day x14

FI528 KEF0740 – 1305TXL 75W x14
FI529 TXL1405 – 1540KEF 75W 356
FI529 TXL1425 – 1550KEF 75W 27
25th August 2017
Icelandair and Wow add Cleveland to US destinations
Icelandair, is adding a 19th Northern American destination next year, namely Cleveland, Ohio on a four-times-a-week schedule from May. Icelandair's CEO, Birkir Holm Gudnason, said: "This addition strengthens our route network and bridges Europe and Cleveland together by providing direct service to Iceland in addition to quick and convenient connections to 30 destinations in Europe."
Flugfélag Akureyrar operated its first commercial flight over the Atlantic from Reykjavík to Largs, Scotland in 1945, adding a second Scottish destination (Glasgow Prestwick Airport) and Copenhagen in Denmark a year later. In 1979 it bought local competitor Loftleiðir - which started budget flights across the North Atlantic in 1953 and later became one of the founders of all-cargo carrier Cargolux - and the airline was renamed Icelandair.
26th July 2017
More than 2,000 seats added to meet increasing demand for Glasgow to Iceland flights
Icelandair has announced it will increase Glasgow flights by more than 2,000 extra seats this winter. From the beginning of November until the end of December, 4 x weekly flights from Glasgow - Keflavik (the airport near Reykjavik) will increase in capacity by 39 seats per leg. That means 222 seats per flight, instead of 183.
Steven Marshall, head of airline marketing and development at Glasgow Airport, says the jump is due to increased demand, for both trips to Iceland and onward journeys to North America. He said: "Icelandair is one of our longest serving airlines and we are delighted that they have seen the potential for increased demand between Glasgow and North America this winter. "In winter time, New York is especially popular from Glasgow and we are pleased to see Icelandair offer incredible value in its fares – return fares start from as little as £370pp."
16th May 2017
Icelandair have celebrated the launch of its new glacier themed Boeing 757-200
The flight flew from Keflavik International Airport, near Reykjavik, to the Egilsstaoir. Icelandair normally names its planes after volcanoes and this one if named Vatnajökull, in honor of the Vatnajökul glacier that was the inspiration for the artwork of the plane. This is the country's largest glacier, covering 8% of Iceland's land mass and is home to 3 active volcanoes.
The process of airbrushing to create the image of the glacier is a highly skilled job that will take
5th May 2017
Icelandair and JetBlue announce frequent-flier partnership
Icelandair and JetBlue have entered a frequent-flier partnership which will allow travellers to earn points on eachothers airline's flights."Five years ago, we took the first steps along the path of an ever-strengthening partnership between JetBlue and Icelandair," Jamie Perry, JetBlue's vice president marketing, says in a statement. "This new loyalty partnership is an exciting addition that will allow even greater benefit for our customers as they travel within our two diverse networks of destinations and earn points anywhere our airlines fly."
30th March 2017
Icelandair Cargo announced as TIACA's newest trustee member
March 2017
Icelandair announced that traffic between UK and Iceland passed one million milestone
The market between the UK and Iceland has exploded during the past few years, and 2016 marked the first time in recent history when the passenger count between the two nations passed one million passengers, with just under 1.27 million flying between both counties in 2016. This figure represents a 31% increase in traffic when compared to the year before (0.97 million passengers in 2015), and a growth rate of 66% when compared to the total in 2014 (0.77 million)
15th February 2017
IcelandAir is the first airline in Europe to operate with Scimitar Blended Winglets (SBW) on its Boeing 757-200 aircraft
Aviation Partners' latest Winglet design, the Scimitar Blended Winglet, uses existing Blended Winglet technology but adds new aerodynamic Scimitar tips and a small outboard aerodynamic trailing edge wedge, further increasing the efficiency of the airplane.
2nd December 2016
Icelandair announced Belfast (BHD) as a new destination commencing form 1st June 2017
Belfast will become Icelandair's 44th scheduled destination with a full year round service three times a week, on Tuesdays, Thursdays and Sundays operated by sister airline Air Iceland. The flight from Belfast to Reykjavik will provide easy connections with Icelandair's wide network of destinations in the US and Canada.
5th October 2016
Icelandair has today announced two new international flight destinations for 2017, Philadelphia and Tampa Bay!
Icelandair has today announced two new international flight destinations for 2017, Philadelphia and Tampa Bay. These two cities are the airline's 17th and 18th gateways in North America and passengers will have an easy connection from all UK airports that Icelandair services. The airline will start four weekly direct flights from Reykjavik (KEF) to Philadelphia (PHL) on May 30th running until September 20th, while Tampa Bay (TPA) will be a twice weekly all year destination starting from September 7th 2017.
In August 2016, Icelandair started offering passengers the option of booking their next transatlantic flight through Facebook messenger. The Facebook Messenger Stopover Bot is the newest example of the rising trend in Conversational Commerce. Available 24/7, the new bot makes it easier than ever to book an Icelandair Stopover by bringing the point of sale directly to the customer, allowing passengers to book flights directly from Facebook Messenger.
In May 2016, Icelandiar began a seasonal service to Montreal. Flights to Montréal will now operate four times a week between May and 7th November, on Mondays, Tuesdays, Thursdays and Saturdays with connections from 6 airports in the UK. Prices start from just £600 return from London Gatwick. Icelandair, in operation since 1937, has a long, illustrious history of providing flights from Europe to North America. Icelandair now offer services to 16 North American gateways and Montreal is the fifth gateway in Canada, with connections from 6 UK airports including London Heathrow, Gatwick, Birmingham, Manchester, Glasgow and Aberdeen airports.
In May 2016, Icelandair entered into service the first of two Boeing 767s, with the second scheduled to begin departures on May 15, 2016. With a capacity of 262 passengers, the newest members of Icelandair's fleet allows for an increase of up to 44% in available seats on select routes. Currently Icelandair fly direct from Heathrow, Gatwick, Manchester, Birmingham, Glasgow and Aberdeen airports to Iceland with easy and fast connections to Anchorage, Vancouver, Edmonton, Seattle, Portland, Denver, Minneapolis, Toronto, Orlando, Washington DC, New York (JFK & Newark), Boston, Halifax, Chicago and Montreal.

Icelandair's geographic position on the shortest flight path between UK and North America means it offers the quickest route to many of the existing 16 gateways they fly to. In May 2017, Icelandair announced that it had contracted Avionica to provide products and services to e-Enable Icelandair´s 16 new B737MAX aircraft. Beginning this year and continuing through 2019 when final aircraft deliveries are made, Icelandair will install Avionica´s e-Enabled avionics that include satLINK MAX Iridium satellite communications system and aviONS Onboard Network Server. satLINK MAX is the industry´s only 4-channel, FANS-1/A and ATC Voice Safety Service approved Iridium SATCOM system.
---
Buy Discounted IcelandAirTickets at Alternative Airlines
---
Icelandair Route Map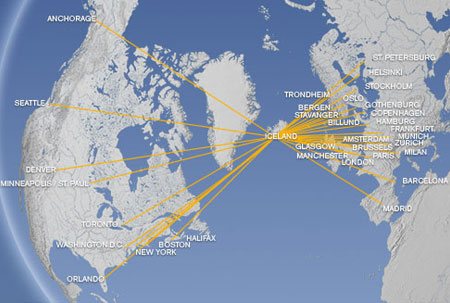 Icelandair Popular Routes
Reykjavik

Chicago
Reykjavik

Trondheim
Madrid

Reykjavik
Reykjavik

Orlando
London

Reykjavik

---
Icelandair Fleet
Boeing 757-200
Boeing 757-200f
---
Icelandair Hub Airport
Keflavík International Airport
Keflavík International Airport also known as Reykjavík-Keflavík Airport, is the largest airport in Iceland and the country's main hub for international transportation. It is widely used for transatlantic routes.
Airlines that fly from and to Keflavík International Airport include are Lingus, British Airways, Lufthansa, Wizz Air and Germania. The airport also used to be the hub for Iceland Express, who has now unfortunately ceased operations.

---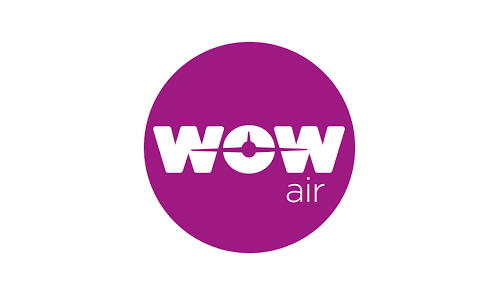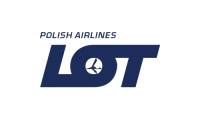 ---
Book Flights with Icelandair
Make an Icelandair reservation and find some amazing deals with discounted Icelandair tickets at Alternative Airlines. Indonesia AirAsia flies to many destinations, offering a cost effective and safe service to all its passengers. Let Alternative Airlines help find you cheap Icelandair tickets and make reservations on Icelandair today.
Browse the most popular Icelandair flight routes to destinations within the Asia and Australian regions. Alternative Airlines can help you make reservations on Icelandair. Use the following list of routes to help you plan your next flight. Icelandair flights on Alternative Airlines to save big! Alternative Airlines is an online travel agency, specialising in booking lesser known airlines and remote destinations.