Flight Assistance for Funerals and Coffins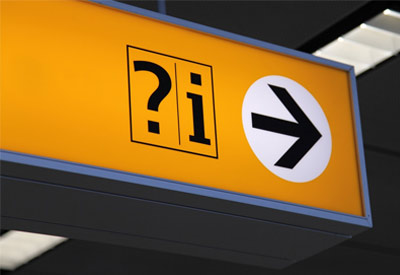 Find information for bereaved passengers traveling for funerals, flying next to a dead body, flying with coffins and corpses and emergency flights.
Airlines and airports will offer help to all passengers suffering with bereavement or traveling with coffins back to their homes or to a funeral. This is also known as compassionate travel, where in the event of a death of a family member or unexpected critical illness, you will need to travel at short notice.
Request Coffin Assistance When You Buy Your Flights
You can request special assistance with Alternative Airlines if you are needing to travel with a coffin. Contact our Customer Service team for more information. We will contact the airline you are flying with that you require assistance onboard and provide you with any additional information you may need.
Please be aware that if you're looking to transfer human remains on a plane, you'll have to work with a funeral director/home or a specialised transport company. They will arrange and assist you with the logistics.
Air Travel for Funerals and With Coffins
If you're looking to travel with an empty coffin that will be used for a funeral, contact our Customer Service team. We'll be able to help you so that you can book additional baggage for your flight, transport the coffin and make it as stress-free as possible.
Special funeral flight requests
When reserving your tickets, if you have any special requests or any other queries related to flying for a funeral or emergency flights, please contact Alternative Airlines and we will contact the specified airline for you.
Bereavement Fares
You may have heard of the term 'bereavement fares' before and wondered what they are and how you get them.
What are bereavement fares?
Bereavement fares are special 'discount' fares that airlines offer to passengers after the loss of a relative. Bereavement fares aren't offered by all airlines.
Which airlines offer bereavement fares?
It's only major airlines such as Delta, American Airlines, British Airways, Lufthansa etc that offer discount bereavement fares and these airlines only offer them when an immediate family member has passed and you're travelling for their funeral or as a result of their passing.
How do I book bereavement flights?
Bereavement fares aren't available to book online from any airline. Instead, you'd have to contact the airline separately in order to request a quote for a bereavement flight. If you contact Alternative Airlines, we'd be more than happy to give you advice on which airlines are possibly offering bereavement fares and to contact them on your behalf to see if they're offering any discounts.
In order to request and book a flight with a bereavement discount, you'll have to provide the airline with proof that the person has passed, proof that you're an immediate family member, your reason(s) for flying and why this reason is a result of the person passing. The most common example of this is providing proof of the funeral arrangements.
Compare bereavement prices with low-cost airlines
If you're looking to book a flight for a funeral or as a result of an immediate family member's passing, it's worth noting that bereavement fares aren't always the cheapest option. As mentioned, bereavement fares are only offered by select major airlines. They're almost never offered by low-cost airlines. As major airine regular fares are usually significantly higher than low-cost airline regular fares, their bereavement fares can be more expensive than a low-cost airline's regular fare too.
So, make sure that you search for flights on the Alternative Airlines site and look at low-cost airline prices and compare them to the prices that major airlines are quoting for bereavement flights.
On top of this, if you're looking for a discount on your flight, it's always worth checking out our discount and offers page.
Top Tips for Flying With a the Deceased or Coffin
We are aware that many airlines have to transport deceased bodies in their cargo hold. And we are therefore aware that this can be a distressing thought for the passenger. So, we are in contact with the airline for you to ensure that your requests for flying with a corpse or repatriating a coffin with a corpse are responded to. All dead bodies need to be transported in a secure casket and then encased in an airtray. Here are tips that you should follow when needing to travel with a coffin:
Tip 1: Get confirmation from a doctor that the person is deceased
This is important clarification in order to attain a death certificate which is needed for airline authorities and potential ticket refunds
Tip 2: Get a death certificate
This is a legal requirement that the death is registered within the country that the person in question passed away. You will need this for ticketing reasons and also to attain a refund. Depending on an airline's regulations, you may be entitled to a refund if you have to cancel flight tickets due to a death. Please note, that this is dependent on the airline's ticket rules.
Tip 3: If transporting human remains, ensure that you work with a reliable funeral director
If you're transporting human remains for a funeral, you must go through a funeral director in order to transport the body. A good and reliable funeral director is essential and will know all the things that you'll need in order to get authorisation to transport a deceased person by air.
Tip 4: Be aware of security checks
Like everything else that is transported from one country to another, everything must go through security and X-Ray checks, which includes a coffin. The coffin will be transported in the cargo of the plane so this will not be done in public.
We understand that this might be a sensitive matter but we advise not to put any metal objects in the coffin or anything that might delay the process.
Emergencies and Death on Your Flight
While it's very rare, death can occur during a flight journey due to sudden heart attacks or other illnesses. We understand that this can be distressing for many passengers. In these situations, please rest assured that cabin crew are specifically trained to deal with these situations and will try their best to not cause minimise distress within the cabin. The body will be stored in a separate part of the cabin, away from passengers. In most cases, it will be placed somewhere such as an empty cabin (for example, First Class, if there's space), on an empty row of seats or on the floor of the galley.
FAQS
What are emergency flights?
An emergency flight is booking or reserving a flight in event of an emergency, which can be either a close relative or friend's death or if they are suddenly announced critically ill. This can also be finding out a funeral is taking place at short notice and therefore a last-minute or emergency flight needs to be booked. Alternative Airlines, a travel website, can help you with searching and buying the flights you need in an emergency. You can choose from over 600 airlines to fly on and as this can be distressing and you are in a bereaved state, we will help you with the process. If you need to fly with a dead body or coffin, all information can be found above in this page.
Can I book flights last minute for a family emergency?
Yes, we understand that family emergencies occur and you may need to fly at the last minute. These are also known as grievance flights and you may be put on standby at the airport for this incase a seat becomes free, if there are not any available. If there is a particular airline or flight route you need but there are not any available seats, we advise you to contact us. You can also book last minute flights for funerals and we are happy to look into a range of alternative flight routes for you. We cannot guarantee there will be availability of the exact flight you want if it is last minute but we offer a range of alternative airlines to make sure you get to where you want to go.
Where can I get emergency flights?
You can buy emergency flights with Alternative Airlines, the online flight search. You can search and book an emergency flight at last minute with our range of over 600 airlines and we will ticket them for you right to your email inbox. You can also contact us via our contact page or use the TOLL FREE number: +1866 5871 862 if you are needing to reserve an emergency flight for a funeral or to visit a friend or family who is unwell. Flights can be either You can buy domestic or international emergency flights with Alternative Airlines and we will help you through the process if you need to fly somewhere to make the experience less stressful for you.
Where can I buy emergency flight tickets for my family?
You can buy any emergency flight ticket for you and your family with Alternative Airlines, the online flight search. You can search the routes you want to go to at the last minute and choose to fly on any airline, including Delta Airlines, Southwest Airlines or even on American Airlines. We are aware that you passengers may need to travel at short notice in the event of an emergency due to a sudden death or a friend or relative being critically ill, so Alternative Airlines make the booking process easy for you. You can get discounted emergency flight deals for you or for your whole family with our PayPal promo codes. Just select the currency that suits you, select PayPal at checkout and input the flight coupon code in the Promo Code box. See all information for family flights.
Can I buy emergency flights and pay later?
Yes with Alternative Airlines, the online travel website. You can choose from a selection of payment plans if you need to buy last-minute flights in an emergency such as a sudden death or a relative or friend is critically ill but need to pay them off later. Alternative Airlines find buying flights on finance a convenient method to pay for flights when a stressful situation occurs such as an emergency or death. You can choose to use Affirm, if you are a US resident, Klarna if you are based in the UK or PayPal Credit if you are an existing PayPal user. You can also set up a PayPal Credit account even if you don't have a PayPal account. Buy your emergency flights now with Alternative Airlines and pay off in monthly installments. We will make the process stress-free and convenient for you. You can also find information on flying with a family, big or small, with Alternative Airlines.
Are there cheap flights for funerals?
Some airlines may provide a discounted flight fare or airline ticket, but it can be down to certain terms and conditions such as availability, the destination or class you are choosing. Also, it is dependant on the airline policy, as they may use to offer it but no longer do. Please contact us and we will be happy to assist in this information. In case of canceling a flight and having to reschedule due to a family emergency or in the event of a death, then documentation will need to provided, such as a death certificate. All information regarding this is found above.
We recommend paying your flights with PayPal for this reason, as you will be able to get a refund quickly if circumstances change. Paying flights with PayPal for last-minute air travel or funerals is safe and convenient. Also you are able to grab a flight discount code if you are looking for cheap last minute flights.
How do I book a last-minute bereavement flight?
Some airlines will allow you to book a last-minute bereavement flight in the event of a family member's death and you miss a flight. Furthermore, there may be a discount to re-schedule for this reason. However, you may be required to present documents of the deceased or the funeral director that is arranging the funeral. Alternative Airlines will be able to help with this information for you and contact the airline to let them know of your circumstance. Not all airlines' policies allow a refund or a discount to change your flight ticket due to grievance. We advise to check the airline's bereavement policies or we can help you with this.
Can I cancel my flight for a family emergency?
Not a problem, we will be happy to help if you are needing to rearrange or cancel your flight due to grievance or bereavement. Some airlines may provide a refund a last minute flight reservation for a funeral of family emergency. Regarding refunds, this will depend on the airline's policy that you are flying with. And in most cases, you will need to provide a death certificate for proof for the refund. See all information on refundable flights.
What advise can you give me for flying with the deceased?
Flying with a dead body or with a coffin can be distressing for the passenger responsible. Therefore Alternative Airlines will help you through this on whichever airline you choose to fly with. The first steps we advise for transporting a body on a flight is to get a death certificate that the person is deceased. All further information on flying with a dead body or coffin can be found above on this page, under "Top Tips". We understand that this is a sensitive process and if you require further assistance, Alternative Airlines will be happy to help.
Can I book bereavement flights?
Not with Alternative Airlines, the online flight agency, as this is an airline dependent policy. Not all airlines accept bereavement fares, however you can get a refund with Alternative Airlines for your flights in the event of a death in the family of relative if you are able to provide proof such as a death certificate. If you have already bought your flights with Alternative Airlines, you can inquire on what the next steps are to take. We are happy to help you with this sensitive matter so you have any questions regarding bereavement impacting on your air travel, please do not hesitate to contact us [email protected]
I need bereavement travel assistance
If you are looking for bereavement travel assistance, Alternative Airlines will be happy to help. The online travel agency understand that many travelers need to buy flights in times of bereavement and will ensure that buying your air travel is stress-free and easy as possible. If you are a bereaved passenger flying, then the airport and airline will assist you through your journey. Berevament fares are not available with Alternative Airlines but the online travel agency will provide a refund if you are need to cancel your flights in the event of a death of a friend or a relative. If you have bought your airline tickets with Alternative Airlines and you need a refund for this particualr matter, we will need proof of the death certificate. If you need more assistance with this, please do not hesitate to contact us. You can even email the Alternative Airlines Customer Service department at [email protected]
Can I buy plane tickets for funerals?
Yes with Alternative Airlines, the online flight search. If you have been informed of the sad news that a relative or friend has passed away, and you need to fly there quickly, we endeavour to help our customers through the process of buying flights for funerals. We sell airline tickets of over 600 airlines and we want to make sure that wherever you are flying to, including attending a funeral, that you have your flight tickets in hand ready to go. Airlines can include Southwest Airlines, Philippine Airlines, Delta Airlines and many more. If you have previously bought flight tickets for another reason but have to cancel them due to a sudden death of a friend or relative, please contact us for a refund with proof of death certificate.
Can I pay for emergency flights with payments?
Yes. If you are needing to buy last-minute flights for a family emergency or for a sudden death of a friend or relative, you can buy airline tickets and pay back in monthly payments with Alternative Airlines. There are different payment plans available to pay for your flights from over 600 airlines on the travel website.
What happens to a plane ticket if the passenger has died?
If someone who has a flight ticket to use has died, relatives are able to get a refund of the plane ticket by showing proof of a death certificate of that passenger. Please note that this is down to the airline's rules and regulations (of the airline that the deceased were due to fly on). We recommend to read the rules and regulations of the airline ticket.
I need to buy a flight for a funeral at short notice
You can with Alternative Airlines, the online flight search. Not only do we sell a wide range of airline tickets online, we also can help you over the telephone with our dedicated customer service. It can be a distressing situation to buy flights for a funeral or have to change travel plans due to bereavement circumstances, therefore Alternative Airlines will ensure that the process is made easy for you and you are ready to fly to wherever the funeral is taking place. You can contact us to book the flight or search online to find the best fares possible.
Need other flying services and assistance?
Read all our information on: