Buy
Air Pacific

Flights

Book Flights Direct with Air Pacific and Alternative Airlines
Air Pacific has changed its name to Fiji Airways. Buy flights with Alternative Airlines and Fiji Airways here.
---
Air Pacific is the flag carrier airline of Fiji and is based in Nadi, Fiji. Air Pacific operates international and domestic services to 17 cities and 10 countries around Oceania. Qantas Airways is Air Pacificsecond biggest shareholder at 46%. Air Pacificflies to many destinations including Brisbane, Canberra, Gold Coast, Melbourne, Sydney, Vancouver, Nadi, Suva, Hong Kong, Tokyo, Kiribati, Kiritimati, Auckland, Christchurch, Wellington, Apia, Singapore, Honiara, Taipei, Nuku'alofa, Honolulu, Los Angeles, San Francisco and Port Vila.Fiji Airways' fleet consists of Airbus A330-200, Boeing 737-800, Boeing 737-700, ATR 72-600, ATR 42-600 and Twin Otters.
---
Baggage
| | | |
| --- | --- | --- |
| | | For cabin baggage, the weight allowance for an economy class ticket is 7kg for one piece with a maximum dimension of 55 x 40 x 23 cm and for business class tickets is 7kg for 2 pieces with a maximum dimension of 56 x 45 x 25cm. For checked baggage, Air Pacificallows passengers 23kg for economy and 40kg for business on all destinations except to and from the US and Canada. On flights to Honolulu, business class is limited to 30kg for checked in baggage. |
| | | |
| | | Air Pacifichas a frequent flyer programme called Tabua Club where passengers can earn substantial rewards for travelling with Fiji Airways. Members of Tabua Club are entitled to priority phone reservations, premium check-in at the Business Class counter, priority tagged baggage, additional baggage allowance, access to the Tabua Lounge in Nadi International Airport and upgrade credits that can be redeemed for a Business Class upgrade. |
| | | |
| | | In May 2012, Air Pacificannounced that it would reintroduce the name Air Pacificto reinforce its role as the proud national airline of Fiji. Air Pacifichas partnerships with Qantas Airways, Air New Zealand, Alaska Airlines, American Airlines, Cathay Pacific and Solomon Airlines. Qantas also codeshares with Air Pacificon some of Air Pacificmajor airline flight routes and provides ground and airport counter services in some countries. Qantas Frequent Flyer Points can be earned for travel on eligible Air Pacificflights and fares. |
---
News
26th March 2018
Air Pacificrecord profits
Air Pacificmade a $95.8 million profit in 2017, its highest ever before tax record. The profit is a 13.4% increase from the previous financial year, a statement from the national carrier said.The company comprises Fiji Airways, its subsidiaries Fiji Link and Pacific Call Comm. Ltd, and includes a 38.75 per cent share of Sofitel Fiji Resort and Spa on Denarau Island. The Air Pacificstatement said the group earned F$929m, an increase of $103.7m from the year before and carried 1.6 million passengers compared to 1.4 million for 2016. The profit-share for non-management staff and minimum bonus for management has increased by 10 per cent from 2016.
8th September 2017
Air Pacificto acquire new Twin Otters for subsidiary
Air Pacifichas signed an agreement with Viking Air to acquire three DHC-6 Series 400 Twin Otters for its Fiji Link subsidiary, with an option to acquire a fourth aircraft.
The new aircraft will replace two of the three older Bombardier DHC-6 Series 300s, thus raising the DHC-6's overall fleet size to four aircraft. Deliveries of the aircraft will take place between October and early 2018, says Fiji Airways.
"Our team is also considering converting one of our current Twin Otter aircraft into a multi-use vehicle to cater not only for additional scheduled flying, but to provide opportunities for new charter business, medical evacuation services and carriage of freight," says the airline's chief executive Andre Viljoen.
Air Pacificadds a decision to acquire the fourth model will be made in 2018.
Flight Fleets Analyzer indicates that besides the three DHC-6 Series 300s, Fiji Link also operates an ATR 42-600 and two ATR 72-600s.
August 2017
Fiji Airwaysin top on-time ranking
Air Pacificis ranked fourth on airline on-time performance star ratings across the South Pacific including Australia and New Zealand.
It was rated one star with an on-time performance of 78.9 per cent.
The ratings were compiled by OAG Aviation, which tracks airline movements globally.
According to an article by the Blue Swan Daily, in order to achieve a star rating, airlines and airports must achieve a minimum of 75 per cent on-time performance. Of the airports, Nadi International Airport also achieved a star rating with 76.6 per cent performance.
It was one of 14 airports to achieve star ratings.
No airlines or airports in the region received a four or five star rating
August 2017
Fiji Airways has signed an agreement with Viking Air to acquire three DHC-6 Series 400 Twin Otters for its Fiji Linksubsidiary, with an option to acquire a fourth aircraft. The new aircraft will replace two of the three older Bombardier DHC-6 Series 300s, thus raising the DHC-6's overall fleet size to four aircraft. Deliveries of the aircraft will take place between October and early 2018, says Fiji Airways. Fiji Airways adds a decision to acquire the fourth model will be made in 2018. Fiji Link also operates an ATR 42-600 and two ATR 72-600s.
July 2017
Air Pacificgets upgraded at LAX airport. Fiji Airways, Fiji's national airline, is proud to announce that Business Class guests travelling out of, or through Los Angeles Airport (LAX) are set to receive another upgrade. From today, Fiji Airways' Business Class and eligible Tabua Club passengers will have access to the stylish One World Lounge, located on Level 5 of the Tom Bradley International Terminal. Air Pacifichas relocated its lounge at the popular airport to offer guests more space and the premium amenities available at the One World Lounge, including distinctive lounge dining, an impressive bar service, showers and refreshments, wireless internet and a business centre. Access to the One World Lounge will be offered exclusively to Air Pacificguests seated in Business Class and eligible Tabua Members.
June 2017
Fiji Airways recommenced its direct San Francisco to Fiji flights, extending from seasonal to a year-round service, following a successful first year of operation. The direct San Francisco International Airport (SFO) to Fiji (NAN) services began mid-2016 as a seasonal route.The new year-round services sees the Fijian carrier fly between SFO and NAN twice a week and increasing to three times a week (Tuesday, Thursday and Sunday) in the high season from June through August and December.
San Francisco International Airport Director, Ivar C. Satero, also commented, "We are thrilled that Air Pacifichas chosen SFO for expanded year-round service. This move validates the strong market for non-stop flights between San Francisco and Fiji, and we are pleased that our customers can now enjoy Fiji Airways' award-winning service year-round."
Fiji Airways' San Francisco to Nadi, Fiji flight will depart 11:00pm (local time) arriving in Nadi at 5:10 am (local time, +2 days). The flight will depart Nadi at 10:15pm (local time), arriving in San Francisco 1:45pm (local time, the same day).
Operated using Fiji Airways' A330 aircraft, 10-hour direct flights offer both Economy and Business Class travel options. All Air Pacificflights are full-service and include checked and carry-on baggage, in-flight entertainment, meals and alcoholic beverages.
May 2016
Air Pacificand Jetstar announced the launch of an interline agreement that will see the Fijian flag carrier connect to more than 21 destinations on Jetstar's network from Singapore. The interline agreement has been signed with the Jetstar Group of branded airlines including Jetstar Airways, Jetstar Asia, Jetstar Japan and Jetstar Pacific.
February 2016
Air Pacificannounces twice-weekly flights from Nadi to Vava'u in Tonga. The new flight schedule offers easy connectivity from our international gateways, with especially short connectivity for our North American travellers connecting through Nadi, Fiji. It also makes it convenient for former Vava'u residents now living in the United States to return home.
May 2012
Air Pacificofficially rebranded in 2012 and reverted to its original name of Fiji Airways. The rebranding to Air Pacificofficially took place on 27 June 2013. The name change aimed to associate the airline more closely with the nation and to be more visible in search results.
In China, the name Air Pacific was often confused with Hong Kong airline Cathay Pacific, Philippine airline Cebu Pacific and a Chinese air conditioning company. With the rebranding came a name change for the airline's booking classes. The Pacific Voyager (economy) and Tabua Class (business) of Air Pacific became the Fiji Airways' Economy and Fiji Airways' Business Class.
Air Pacifichas a subsidiary airline Fiji Link (formerly Pacific Sun) that offers domestic flights and flights to the nearby islands of Tonga, Samoa, Tuvalu and Vanuatu. Air Pacificis also a partner with the frequent flyer programmes of Alaska Airlines, American Airlines, and Qantas. Air Pacifichas various fare types including Bula Saver and Special, Bula Plus, Biz Saver and Biz Plus. Biz Plus is the most flexible type of ticket in Business including 30kg of checked baggage, 2 x 7kg pieces of carry-on baggage allowance, unlimited changes permitted and cancellations are permitted prior to flight departure. The Fiji government owns 52% of the airline and Qantas 46%, with the governments of several Pacific island nations holding the remainder.
---
Route Map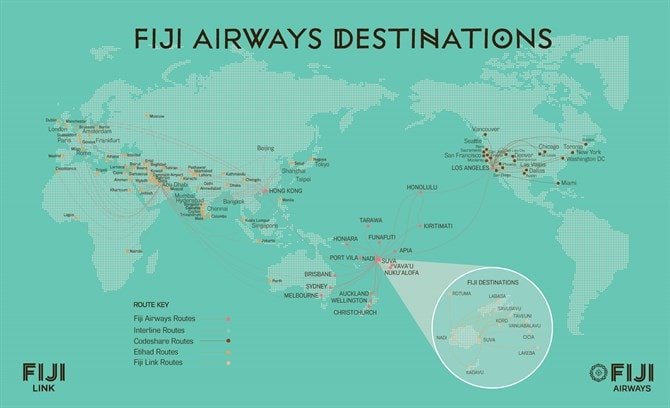 Popular Routes
Suva

Auckland
Sydney

Suva
Nadi

Honolulu
Auckland

Nadi
Melbourne

Nadi
Suva

Wellington

---
The Fleet
---
Nadi International Airport
HUB Airport
Nadi International Airport is the main important for the Fiji Islands and the South Pacific Islands. Nadi International Airport is the main hub for Air Pacificand its domestic and regional subsidiary Fiji Link. Nadi International Airport has two runaways. Other airlines which fly to and from Nadi International Airport include Aircalin, Air Kiribati, Air New Zealand, Air Niugini, Jetstar Airways, Korean Air, Nauru Airlines, Solomon Islands and Virgin Austria.

---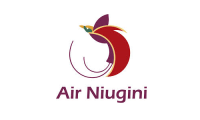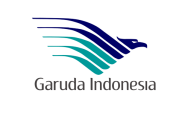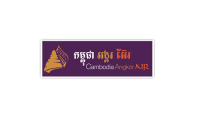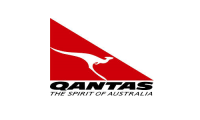 ---
Book Flights with Fiji Airways
Make a Fiji Airways and find some amazing deals with discounted Fiji Airways at Alternative Airlines. Fiji Airways flies to many destinations, offering a cost effective and safe service to all its passengers. Let Alternative Airlines help find you cheap Fiji Airwaystickets and make reservations on Fiji Airways today.
Browse the most popular Fiji Airways flight routes to destinations within the Pacific regions. Alternative Airlines can help you make reservations on Fiji Airways. Use the following list of routes to help you plan your next flight Fiji Airways on Alternative Airlines to save big! Alternative Airlines is an online travel agency, specialising in booking lesser known airlines and remote destinations.
Alternative Airlines is an Online Travel Agency bonded by the International Air Transport Association (IATA). We specialise in finding the best available fares on the widest range of airlines and making them available to you online, with prices in the currency of your choice.
Alternative Airlines handles all your travel arrangements and payments, complete with ticketed confirmation. We do not direct you to other websites or service providers.
We help you through the process. This is what makes us Alternative Airlines.
Browse for flights, find some amazing deals, make a reservation and pay in the currency of your choice today with Alternative Airlines.
Let Alternative Airlines help find you the best prices and make international and domestic flight reservations with us today.
Join the Alternative Airlines Members Club and get £100.00 back on your 5th booking with Alternative Airlines. You will have insight to many benefits and exclusive deals on over 650 airlines. Click on the Members section on the Alternative Airlines website for more information and join today.
We are open every day from 8am until 8pm (UK local time).
How to pay
You can pay for your flights with Air Pacific in the currency and payment method of your choice when booking through Alternative Airlines.
We accept PayPal making flight purchases with Air Pacific easy and more secure for customers. PayPal is one of the leading forms of online payment, with more than 169 million accounts worldwide.