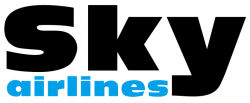 Sky Airline of Chile is a domestic airline using a matched fleet of Boeing 737 aircraft.
Sky Airline Flights
Chile is a long thin strip of a country running from North to South within the continent of South America. Sky Airline is based in the capital, Santiago and operates to the key cities of Chile.
From top to bottom these are Arica, Iquique, Calama, Antofagasta, Copiapo, Santiago, Concepcion, Temuco, Puerto Montt, Coyhaique and Punta Arenas.
Sky Airline Flights to Santiago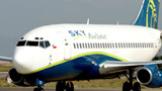 Sky Airline (note the singular spelling of airline) is the best way to get around this vast country sandwiched between the Pacific Ocean and the Andes. We must draw your attention to its services to Punta Arena if only because this is the airport from which services are available to fly to Antarctica – boats go from Ushaia but planes go from here. Whether you're looking to trek to the South Pole, climb Mount Vinson or just see the penguins, Sky Airlines can get you to the starting point for your private charter on adventure network international.
This Hot Chilean airline uses a fleet of 11 Boeing 737 aircraft.
SKY AIRLINE UPDATE:
In January 2011 Sky Airline gets extra Airbus A320
May 2010 Sky Airline introduced its first 2 Airbus A320 aircraft as part of the fleet renovation.