Search & Book LAN Airlines Flights
Let's fly!

Book
LAN Airlines

Flights

Book Flights Direct with LAN Airlines and Alternative Airlines
LAN Airlines was a Chilean Airline based in the country's capital, Santiago de Chile. The airline is now rebranded as LATAM Airlines.
The LATAM Airlines Group now offer services to over 66 destinations across 21 countries in 4 continents of the world.
Destinations in North America and Caribbean include; Punta Cana, Cancun, Los Angeles, Miami and New York. Destinations in South America include desintations in Argentina, Bolivia, Brazil, Chile, Colombia, Ecuador, Peru, Uruguay and Venezuela. In addition to LATAM Airlines Group's routes in the Americas, the South American carrier also fly to destinations in Europe and Oceania including Spain, Italy, Australia and New Zealand.
LATAM Airlines has codeshare agreements with the following airlines as of January 2013; Aeromexico, Alaska Airlines, American Airlines, British Airways, Cathay Pacific, Japan Airlines, Korean Air, Iberia, Qantas and TAM Airlines.
---
LAN Airlines had codeshare agreements with Aeromexico, Alaska Airlines, American Airlines, British Airways, Cathay Pacific, Japan Airlines, Korean Air, Iberia, Qantas and TAM Airlines. In October 2010, LAN acquired 98% of AIRES, the second-largest air carrier in Colombia. In March 2016, LAN Airlines started adjusting its service between Chile and Bolivia, as the airline added new nonstop operation on Santiago de Chile – La Paz service. The nonstop flight will be served 4 flights a week from 04JUL16.
The airline was predominant in Chile and Peru, but also was one of the largest airlines in Latin America. It was the second largest airline for Argentina, Colombia and Ecuador and their main hub was at the Comodoro Arturo Merino Benitez International Airport located in the Chilean capital.

In 2012 the LATAM Airlines group was formed. LATAM Airlines Group was formed after the takeover by LAN of Brazilian TAM Airlines, which was completed on June 22nd, 2012. In August 2015, it was announced that the two airlines would fully rebrand as LATAM, with one livery to be applied on all aircraft by 2018.
The same livery found on our LATAM page www.alternativeairlines.com/latam-airlines. LATAM Airlines group has now grown to become the largest airline conglomerate in South America.



---
In February 2016, LAN Airlines announced a planned daily operation on Santiago-Sao Paulo and Milan route. Currently this daily service is operated by 787-8 and -9 on alternating days, and the -9 will now be operating daily from 19JUL16.
In October 2015, LAN Airlines began an codeshare partnership with Jetstar covering Trans-Tasman, domestic Australia and domestic New Zealand routes. In March 2017, LATAM Airlines announced it had announced more flights to Johannesburg via LATAM Brazil. LATAM Airlines Brasil will adjust its Sao Paulo Guarulhos International Airport-Johannesburg route beginning May 4 with morning arrivals and departures in Johannesburg via a Boeing 767 3 times a week. LATAM Airlines Brasil was formerly known as TAM Airlines, until a merger between TAM with LAN Airlines was completed on June 22, 2012.
---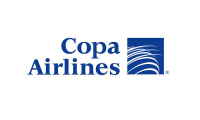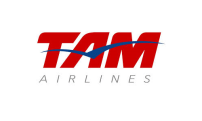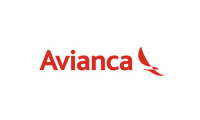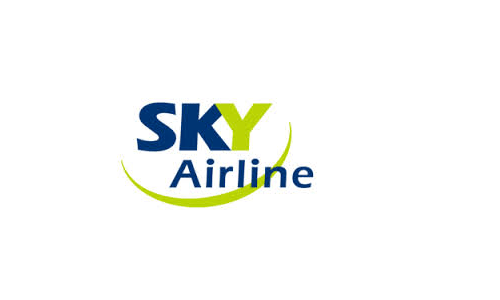 Book Flights with LAN Airlines
Make a LAN Airlines reservation and find some amazing deals with discounted LAN Airlines tickets at Alternative Airlines. LAN Airlines flies to many destinations, offering a cost effective and safe service to all its passengers. Let Alternative Airlines help find you cheap LAN Airlines tickets and make reservations on LAN Airlines today.
Browse the most popular LAN Airlines flight routes to destinations within the South American regions. Alternative Airlines can help you make reservations on LAN Airlines. Use the following list of routes to help you plan your next flight. LAN Airlines flights on Alternative Airlines to save big! Alternative Airlines is an online travel agency, specialising in booking lesser known airlines and remote destinations.
Alternative Airlines is an Online Travel Agency bonded by the International Air Transport Association (IATA). We specialise in finding the best available fares on the widest range of airlines and making them available to you online, with prices in the currency of your choice.
Alternative Airlines handles all your travel arrangements and payments, complete with ticketed confirmation. We do not direct you to other websites or service providers.
We help you through the process. This is what makes us Alternative Airlines.
Browse for flights, find some amazing deals, make a reservation and pay in the currency of your choice today with Alternative Airlines.
Let Alternative Airlines help find you the best prices and make international and domestic flight reservations with us today.
Join the Alternative Airlines Members Club and get £100.00 back on your 5th booking with Alternative Airlines. You will have insight to many benefits and exclusive deals on over 650 airlines. Click on the Members section on the Alternative Airlines website for more information and join today.
We are open every day from 8am until 8pm (UK local time).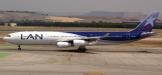 Part of the prestigious One-World Alliance, LAN is the only Latin American member. One-world now includes Aer Lingus, American Airlines, British Airways, Cathy Pacific, Finnair, Iberia and Qantas and LAN. This means that you can connect between these carriers without having to reclaim your bags en-route and earn and spend frequent flyer points between member airlines.
LAN Airlines Flights to South America
LAN Airlines started life as a Chilean carrier but now operates to five continents and is currently the largest airline in South America. Its headquarters and main hub is still at Santiago (Chile) but it has well developed secondary hubs at Buenos Aires (Brazil), Quito (Ecuador), Lima (Peru) and Miami (US).
With a mixed fleet of Boeing and Airbus aircraft plus a two class configuration of Economy and Premium business on most flights LAN is a thoroughly modern airline with standards of on-board service reflecting its partnership with some of the world's leading carriers.
The branding has now been standardised upon the LAN Airlines banner but look out for minor differences
between its old brands of LAN Chile, LAN Peru, LAN Ecuador, LAN Dominicana, LAN Argentina and LAN Express.
LAN Airlines Flights to Latin America
Stylish, punctual and profitable, LAN is a Latin American phenomenon that deserves your consideration. Indeed some of the places it serves must appear on your 'have to visit' list and LAN is a great way to get there. We are thinking of destinations such as the Falkland Islands, Easter Island, Iguazu and Papeete. Alternatively if you just want a special way to get from Europe to South America (either through Miami or avoiding US immigration via Madrid) LAN could be your alternative choice.
LAN Airlines operate flights to South America from Madrid and Frankfurt plus numerous code shares with its alliance partners.

LAN Airlines launches flights from Lima to Rosario and Salta starting in June 2016
LAN Airlines launches flights from Lima to Rosario and Salta starting in June 2016!
British Carrier Seeks Closer Ties With Latam Group to Boost Transatlantic Business
British Carrier Seeks Closer Ties With Latam Group to Boost Transatlantic Business IAG SA, owner of British Airways has said that a joint venture with leading South American carrier Latam Airlines Group SA would complement their already existing partnership with American Airlines Group Inc.
LAN Airlines launches flights from Lima to Rosario and Salta starting in June 2016
LAN Airlines launches flights from Lima to Rosario and Salta starting in June 2016!
Lan Airlines halves frequency to Easter Island during March runway construction
LAN airlines of Chile  is planning to reduce by 50% the number of its flights it will operate to Easter Island between 05th March and April 09th 2011 due to major airport runway reconstruction works.
LAN Airlines to purchase AIres of Colombia
Lan Airlines SA, Latin America's biggest carrier by market value has agreed to buy Colombia's low cost airline Aires in a deal worth $32.
LAN Airlines moves for Colombian airline, Aeroasis
LAN Airlines, the growing Latin American airline grouping, has announced an agreement with the Colombian Airline Aeroasis.
LAN Airlines to start flying from Paris to Santiago
LAN Airlines of Chile have announced new flights from Paris to Santiago from September 2010 on a 263 seater Airbus A340 aircraft.
Earthquake updated info from LAN Airlines of Chile
CHILE EARTHQUAKE INFORMATION LAN supports southern region of Chile LAN informs that the company had being in constant touch with the authorities in order to support air transportation of humanitarian help to the southern region of the country.
Brazilian TAM airlines to buy into Chilean LAN airlines?
There is more consolidation likely in the dynamic Latin American Airline market as LAN airlines of Chile is reported to be negotiating to but a 19% stake in Brazilian the market leader, TAM airlines.
READ MORE ABOUT LAN AIRLINES
How to pay
You can pay for your flights with LAN Airlines in the currency and payment method of your choice when booking through Alternative Airlines.
We accept PayPal making flight purchases with LAN Airlines easy and more secure for customers. PayPal is one of the leading forms of online payment, with more than 169 million accounts worldwide.