Airlines will always try to sit children with their parents (subject to check-in)
Some airlines will allow travel for unaccompanied minors. Please email us to check.
The fare is based on the child's age on the date of travel.
More detailed information can be found here Traveling with children
Most airlines will let infants travel with their parent(s) for free. However some airlines will charge up to 10% of the adult ticket price. Click on 'Price Breakdown' to find out more.
If you are pregnant, but due before the flight departure date, please contact us once your baby is born and has a name. We can then add him/her to your ticket.
Infants will not be given a seat. The airlines expect parents to travel with them on their lap.
Airlines regard infants as being under 24 months old.
The fare is based on the child's age on the date of travel.
More detailed information can be found here Traveling with children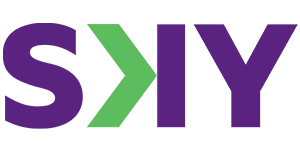 Search & Book Flights

With SKY Airline Perú
Cancellation Protection
Protects
Trusted Choice
Rated 4.5 Stars. Based on 3,581 service ratings over the past year
Dedicated customer service team on hand to help
Secure payments
Cancellation Protection
Protects
Trusted Choice
Rated 4.5 Stars. Based on 3,581 service ratings over the past year
Dedicated customer service team on hand to help
Secure payments
Buy
SKY Airline Perú

Flights
SKY Airline Perú Tickets and Reservations with Alternative Airlines
Book Your Flight Tickets with Amazing Deals
---
About SKY Airline Perú
SKY Airline Perú, otherwise known as SKY Perú, is a low-cost airline based in Lima, Perú. It is a subsidiary of SKY Airline which is based in Chile and focuses on scheduled domestic and international flights flying in and out of Perú. Established in 2019 as part of SKY Airline's expansion into Latin America, SKY Perú currently flies to over 10 domestic destinations including Arequipa, Piura and Tarapoto. SKY Airline Perú also serves around 5 international countries including Argentina, Mexico and the United States.
---
Destinations
Domestic Destinations
SKY Airline Perú flies to a range of domestic destinations within Perú, including Ayacucho, Cusco, Lima and more.
| CITY | AIRPORT | IATA CODE |
| --- | --- | --- |
| Arequipa | Rodríguez Ballón International Airport | AQP |
| Ayacucho | Coronel FAP Alfredo Mendívil Duarte Airport | AYP |
| Cusco | Alejandro Velasco Astete International Airport | CUZ |
| Iquitos | Coronel FAP Francisco Secada Vignetta International Airport | IQT |
| Lima | Jorge Chávez International Airport | LIM |
| Juliaca | Inca Manco Cápac International Airport | JUL |
| Piura | FAP Captain Guillermo Concha Iberico International Airport | PIU |
| Pucallpa | FAP Captain David Abensur Rengifo International Airport | PCL |
| Puerto Maldonado | Padre Aldamiz International Airport | PEM |
| Tarapoto | Cadete FAP Guillermo del Castillo Paredes Airport | TPP |
| Trujillo | FAP Captain Carlos Martínez de Pinillos International Airport | TRU |
| Tumbes | FAP Captain Pedro Canga Rodríguez Airport | TBP |
International Destinations
At the moment, SKY Airline Perú flies to a handful of international destinations, including Argentina and Mexico.
| COUNTRY | CITY | AIRPORT | IATA CODE |
| --- | --- | --- | --- |
| Argentina | Buenos Aires | Ministro Pistarini International Airport | EZE |
| Mexico | Cancún | Cancún International Airport | CUN |
| Dominican Republic | Punta Cana | Punta Cana International Airport | PUJ |
| Colombia | Bogota | El Dorado International Airport | BOG |
| United States | Miami | Miami International Airport | MIA |
---
Baggage
Carry-on Baggage
If you purchased a ZERO fare you're allowed to bring one personal item on board with you - this includes a handbag, a laptop bag, a jacket, etc. If you wish to bring carry-on baggage with you, you'll need to add this to your airfare. With a PLUS or FULL fare, carry-on baggage is already included in the price of your flight as well as one personal item.
Carry-on baggage must not exceed the dimensions of 25cm x 35cm x 55cm and weigh no more than 20kg.
Checked Baggage
If you booked a ZERO ticket with SKY Perú, you won't be entitled to free checked baggage. On a PLUS or FULL fare, you're allowed to take 1-2 pieces of checked baggage free of charge.
Checked baggage must not exceed a linear dimension of 158cm (height x width x length) and not exceed a weight of 23kg.
Excess Baggage
If your baggage doesn't meet the SKY Airline Perú baggage requirements, you may need to pay a fee at the boarding gate at the airport. Fees will vary depending on how much excess baggage you have.
---
Economy Class
Economy Class is the only class available when flying with SKY Airline Perú - with a clean and comfortable cabin, you'll be served by the Economy Class cabin crew who will cater to all your needs.
Facilities
Food is provided on flights with SKY Airline Perú - you can browse the in-flight menu for a selection of snacks and beverages.
Seating
Economy Class seats are set out in a 3 x 3 layout with the standard amount of legroom provided on the Airbus A320neo.
---
In-Flight Entertainment and WiFi
Unfortunately, SKY Airline Perú doesn't provide in-flight entertainment, however, there is an in-flight magazine providing news and updates on the airline as well as insights into SKY Airlines' most popular destinations. We recommend bringing your own sources of entertainment before flying with SKY Airline Perú.
At this moment in time, WiFi is not available onboard flights with SKY Airline Perú.
---
Food
Food is available to order from the airline's in-flight menu including sweet or salty snacks, soft drinks, hot drinks and alcoholic beverages.
---
Check-In Information
Online check-in is available on the SKY Airline Perú website. Airport check-in is also available and is required if you need special assistance, you're a minor travelling by yourself or you're travelling with your pet.
---
Frequent Flyer Program
At this moment in time, SKY Airline Perú doesn't currently have a frequent flyer program but used to run a program called SKY Plus.
---
Airline Alliance
SKY Airline Perú isn't currently part of any airline alliance.
---
Fleet
The SKY Airline Perú fleet consists entirely of the Airbus A320neo. There are plans this year to introduce the Airbus A321neo into the fleet.
---
Hub
Jorge Chávez International Airport
SKY Airline Perú's main hub airport is the Jorge Chávez International Airport located in Lima, Perú. The Jorge Chávez International Airport is Perú's main international and domestic airport and was named after the Perúvian aviator, Jorge Chávez. An investment of around $1,200 million USD has been put into the development of the airport, with hopes to construct a new runway, control tower and passenger terminal in addition to the existing terminal. The works are predicted to be completed by the beginning of 2023 and should allow the transportation of up to 40 million passengers by the end of 2023.
---
Alternative Airlines to SKY Airline Perú
Please click on the logos below to discover more airlines that fly similar routes to SKY Airline Perú.
---
FAQs
Are SKY Airlines and SKY Airline Perú related?
Yes - SKY Airlines is the parent company of SKY Airline Perú which was created in order to expand the airline's reach into Latin America.
Can I book SKY Airline Perú flights on finance?
Absolutely! At Alternative Airlines, we offer 40+ payment methods at checkout so you'll be able to pay for your flight stress-free and with flexibility. Find out more on our Fly Now, Pay Later page.
---
News
14th June 2022
SKY Airline Perú launches first flights to Miami
On 7th June, SKY Airline Perú saw the launch of its first flight to Miami, USA. The airline will fly this new route four times weekly, allowing the essential connection between Perú and the US for those looking to book with a low-cost airline.