Buy
Uzbekistan Airways

Flights

Search and Buy Uzbekistan Airways Flights with Alternative Airlines
Flights to and from Uzbekistan
Make an Uzbekistan Airways reservation and find some amazing deals with discounted Uzbekistan Airways tickets at Alternative Airlines
Check out what people are saying about Alternative Airlines – Alternative Airlines Reviews
---
About
Uzbekistan Airways is the national airline of Uzbekistan and is headquartered in Tashkent.
Created in 1992, OJSC National Air Company Uzbekistan Airways performs scheduled flights to more than 40 cities of the world.
From its hub in Tashkent International Airport, Uzbekistan Airways serves many domestic destinations including Tashkent, Namangan, Andijan, Fergana, Samarkand, Termez, Karshi, Navoi, Bukhara, Urgench and Nukus.
Uzbekistan Airways also flies to many international destinations including Delhi, Dubai, Sharjah, Tel-Aviv, Sochi, Istanbul, Rome, Milan, Paris, London, New-York, Frankfurt, Riga, St. Petersburg, Moscow, Kazan, Tyumen, Urumqi and Almaty.
Uzbekistan Airways has codeshare agreements with Air Baltic, Air India, Czech CSA Airlines, Korean Air and Malaysia Airlines. Uzbekistan Airways is a member of IATA.
---
Fleet
Uzbekistan Airways' fleet consists of Boeing 757/767, Boeing 787-8 Dreamliner, A320 and IL-114-100.
Visit Uzebkistan to see the Great Silk Road and Samarkand, which was the heart of the Great Silk Road.
---
Frequent Flyer Program
Uzbekistan Airways operates a frequent flyer program called UZ Air Plus to reward regular passengers for flying with Uzbekistan Airways.
Uzbekistan Airways operates a Business Class service which is equipped with comfortable wide seats with leather covering and adjustable food rest.
Passengers are offered iPads for self-entertainment.
---
Baggage
For checked baggage allowances, passengers in C class are entitled to 30 kg and passengers in Y class are allowed 20 kg.
For the maximum permissible size of hand luggage must not exceed 56 x 45 x 25 cm.
---
News
16th June 2018
Uzbekistan Airways will fly service between Tashkent and Moscow more frequently
Uzbekistan will increase the number of times that it flies between Tashkent and Moscow later this summer. Uzbekistan Airways currently flies the service 14 times a week, however, from 18th June 2018, the airline plans to add two more flights a week, meaning that it will operate the service a total of sixteen times a week. Uzbekistan will then amend the schedule of the Tashkent—Moscow route again on 5th September 2018, removing one of the additional flights added over the summer period and continuing to fly the service 15 times a week into autumn and winter.
1st June 2018
Boeing outsell Airbus partially due to Uzbekistan order
Airbus and Boeing have long been in a battle over the number of orders they take in, and according to reports, April of this year was no different. Statistics show that Boeing outsold Airbus 78 to 68 in April 2018. Uzbekistan Airways were among the airlines that Boeing sold to.
The following is an overview of the sales that Boeing made in April 2018:
Boeing sold 25 Boeing 787-9 aircraft to American Airlines
Boeing leased a further 22 Boeing 787-8 aircraft to American Airlines
UTAir Aviation look to replace their Boeing 737NG aircraft with an order of 30 Boeing 737 MAX's
Boeing sold 1 Boeing 787-8 aircraft to Uzbekistan Airways, which will be Uzbekistan Airways' 8th Boeing 787-8 to join its fleet
This additional order of the Boeing 787-8 from Uzbekistan Airways comes after the airline debuted its latest Boeing 787-8 with a service to Moscow early last month.
31st May 2018
Uzbekistan Airways' latest Boeing 787 starts service with Moscow flight
Uzbekistan Airways' new Dreamliner has more passenger seats than the other two B787s in its fleet, and features a crew rest area (Uzbekistan Airways)
Uzbekistan's flagship air carrier Uzbekistan Airways has taken delivery of its third Boeing 787-8. Sporting tail number UK78703, the aircraft operated its first commercial flight from Tashkent to Moscow on May 20 with 244 passengers on board, the airline reports.
The latest addition provides 270 seats – 24 in business and 246 in economy class – compared with the 246-seat first two Dreamliners in Uzbekistan Airways's fleet, and also features a crew rest compartment. All three aircraft are powered by GE Aviation Genx-1В engines.
Uzbekistan Airways initiated commercial operations of the type in September 2016 and now, with the aircraft operating flights to Dubai, Istanbul, Tel Aviv, Seoul, Frankfurt, Moscow, Kuala Lumpur, Singapore and New York, the airline is claiming 100 per cent dispatch reliability of its Dreamliners. The plan is to have at least six B787s in its fleet by 2020.
After abandoning the operation of its fleet of Ilyushin IL-114-100, Russian/Soviet-made turboprops on May 1 this year, Uzbekistan Airways is now a western-built-only jet operator. It currently flies 22 passenger airliners, including three Boeing 787-8s, six Boeing 767-300ERs, four Boeing 757-200s and nine Airbus A320s. Four more aircraft – a Boeing 757 and three Avro RJ85s, which are also registered with the airline – are, apparently, grounded. The national carrier also operates two Boeing 767-300F freighters and two VIP-configured aircraft, a B767-300ER and an A320, for the transportation of the country's high-ranking officials.
Last year the airline carried 2.7 million passengers, exceeding its 2016 results by 9.4 per cent.
11th May 2018
Uzbekistan Airways set to be privatized
Uzbekistan Airways (HY, Tashkent Islam Karimov) is among the state-owned enterprises the Uzbek government is prepared to privatize, the head of its investment department has told Reuters.

"What we see as a key sector which we believe we have to keep (in state control) is mainly gold mining and our main oil company," Sandor Sagdullayev said in an interview in Jordan this week.

"We have one monopolistic air company, Uzbekistan Airways, but we are working closely with the World Bank to reform the sector so it (Uzbekistan Airways) is off the list of untouchable companies."

Uzbekistan Airways currently operates nine A320ceo, five B757-200s, two B767-300(BCF)s, seven B767-300(ER)s, two B787-8s, and two Il-76TDs on scheduled flights to 56 destinations across Uzbekistan, Russia and the CIS, the Middle East, the United States, Western Europe, India, China, and the Far East.
2nd May 2018
Uzbekistan Airways orders 787-8 Dreamliner aircraft
Uzbekistan Airways, the flag carrier of Uzbekistan, has officiated an order for one more aircraft, a 787-8 Dreamliner. This fuseloge is valued at around $239 million current list prices. Uzbekistan Airways currently operates 2 Dreamliners on their international routes; these include Europe, Southeast Asia, Japan and USA. With today's order, the carrier will add five more Dreamliners as part of its plan to modernise and expand its fleet. The 787-8 Dreamliner offers airlines exceptional environmental performance – 20 percent less fuel with 20 percent fewer emissions than the airplanes it replaces. The airplane can fly up to 7,355 nautical miles (13,620 kilometres). Great for the emmission factor!
31st Janauary 2018
Uzbekistan Airways to operate additional flights to Dubai
Uzbekistan Airways, the flag carrier of Uzbekistan, will perfom extra flights to and from Dubai over the Easter period to compensate for an increased demand in their services. The additional Tashkent - Dubai lights will be carried out twice a week on the Boeing 757 liners. Uzbekistan Airways already operates this service three times a week, with this additional amount meaning that there will be a flight every weekday.
5th October 2017
Uzbekistan Airways adds Samarkand - Istanbul service in W17
Uzbekistan Airways later this month plans to introduce expanded service to Turkey, which sees the airline operates Samarkand – Istanbul Ataturk nonstop flight. From 30OCT17, Boeing 757 will operate this route once a week.

HY275 SKD2000 – 2300IST 752 1
HY276 IST0030 – 0645SKD 752 2
6th September 2017
Uzbekistan Airways commissions new Boeing-767 simulator
Uzbekistan Airways, the flag carrier airline of Uzbekistan, has started operation of the new Boeing 767 Full Flight Simulator (FFS), the company's press service reported, Aug. 18.
Boeing 767 FFS is the latest development of Canadian Aviation Electronics (CAE), equipped with the most advanced software, visualization and mobility systems. The simulator was delivered by CAE in April of this year. Installation, adjustment of software and the equipment of the simulator were executed by specialists of the manufacturer company.
In order to provide technical support for the new simulator, Canadian specialists trained 11 engineers of the Uzbek airline company, who received permits for carrying out maintenance of the aircraft simulator.
The cost of the simulator is not reported.
Uzbekistan Airways is a state owned monopoly carrier in the country. It carries out flights to 22 cities in the US, Europe, Middle East, Asia, 24 cities of the CIS member countries, as well as 11 local destinations.
June 2016
Uzbekistan Airways started to operate additional flight from Tashkent-Sochi-Tashkent. This flight will be available every Tuesday on Airbus A320. In September 2016, Uzbekistan Airways has a new Boeing 787 Dreamliner on the Tashkent to Almaty route and in August Uzbekistan Airways launched additional flights to Kazan on A320.
Uzbekistan Airways has signed an agreement for the purchase of three more wide-body Boeing 787s. Uzbekistan Airways has selected comfortable options for its economy class, including increased leg room and larger screens. Currently in the carrier's fleet are two Boeing 787-8s with smaller capacity, which were delivered in September and November of this year. Tashkent-based Uzbekistan Airways uses its Boeing 787s on international routes, including to such destinations as Dubai, Delhi, Istanbul, Tel Aviv, Almaty, and Moscow.
The airline has been ordering the new wide-body aircraft as a part of a program to expand and unify its fleet. Its subsidiary Uzbekistan Airways Technics is already prepared to service the composite components of these aircraft. Uzbekistan Airways operates other Boeing aircraft in its fleet, including nine wide-body Boeing 767s and six narrow-body Boeing 757s. The Uzbek airline also operates narrow-body Airbus A320s and regional Ilyushin Il-114s.
It was announced in November 2016 that Uzbekistan Airways continues to lose traffic, and the downward trend is picking up pace. In January through September the county's government-owned airline carried 1.882 million passengers, down 5% from the same period last year. In the first half year the result was 4.7% down YoY. Domestic traffic experienced a decline of 14.4%. Since the beginning of the year 400,600 passengers used Uzbekistan Airways' domestic services. The number of passengers on flights to CIS countries also decreased, 4.2% to 856,700 passengers. By contrast, traffic on international routes grew slightly, 0.8% to 624,600 passengers.
In February 2016, Uzbekistan Airways launched additional flight from Tashkent to New York via Riga National Airline and plans to operate the route four times a week. In addition, in March 2016, Uzbekistan Airways starts to operate regular passenger flights to Lahore available every Wednesday and Thursday and also Uzbekistan Airways will fly Almaty and Astana, Kazakhstan from Nukus and Urgench International Airports via Tashkent.
---
Route Map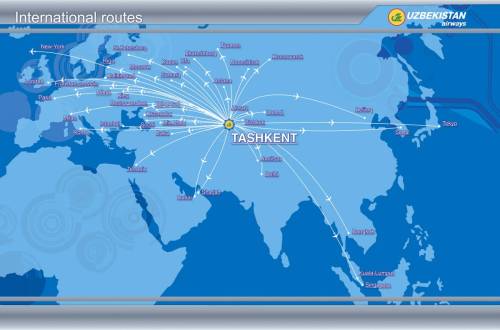 Popular Routes
Tashkent

London
London

New Delhi
Tashkent

Istanbul
Paris

Tashkent
Istanbul

Bukhara
Namangan

Andijan

---
The Fleet
Airbus A320-200
Ilyushin II-114-100
---
Tashkent International Airport
HUB Airport
Tashkent International Airport is the main airport of Uzbekistan and the busiest airport in Central Asia as well as the primary hub of Uzbekistan Airways. The airport comprises two terminals: Terminal 2 receives international flights and Terminal 3 is for domestic traffic. The airlines which use Tashkent International Airport include Aeroflot, Air Astana, airBaltic, Asiana Airlines, Turkish Airlines, Korean Air and Ural Airlines. Tashkent International Airport has a passenger capacity of 25 million passengers with 2 runaways.

---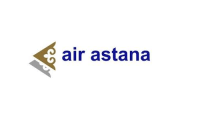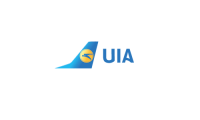 ---
Book Flights with Uzbekistan Airways
Make an Uzbekistan Airways reservation and find some amazing deals with discounted Uzbekistan Airways tickets at Alternative Airlines. Uzbekistan Airways flies to 58 destinations worldwide, offering a cost effective and safe service to all its passengers. Let Alternative Airlines help find you cheap Uzbekistan Airways tickets and make international and domestic flight reservations on Uzbekistan Airways today.
Browse the most popular Uzbekistan Airways flight routes to major cities. Alternative Airlines can help you make reservations on Uzbekistan Airways for international flights to lots of destinations. Use the following list of routes to help you plan your next flight. Book Uzbekistan Airways flights on Alternative Airlines to save big! Alternative Airlines is an online travel agency which focuses on booking lesser known airlines and remote destinations.
Alternative Airlines is an Online Travel Agency bonded by the International Air Transport Association (IATA). We specialise in finding the best available fares on the widest range of airlines and making them available to you online, with prices in the currency of your choice.
Alternative Airlines handles all your travel arrangements and payments, complete with ticketed confirmation. We do not direct you to other websites or service providers.
We help you through the process. This is what makes us Alternative Airlines.
Browse for flights, find some amazing deals, make a reservation and pay in the currency of your choice today with Alternative Airlines.
Let Alternative Airlines help find you the best prices and make international and domestic flight reservations with us today.
Join the Alternative Airlines Members Club and get £100.00 back on your 5th booking with Alternative Airlines. You will have insight to many benefits and exclusive deals on over 450 airlines. Click on the Members section on the Alternative Airlines website for more information and join today.
We are open every day from 8am until 8pm (UK local time)
Flying to Uzbekistan? Why not try Uzbekistan Airways?

Uzbekistan is the state airline of Uzbekistan. Uzbekistan Airways National Air Company (NAC) was founded on January 28, 1992. Not long after this date a huge development of the state civil aviation program begun, which included equipping airports in accordance with International Civil Aviation Organization (ICAO) standards.
Uzbekistan Airways is now the leading carrier in the Central Asian region.
Uzbekistan Airways headquarters is in Tashkent, which literally means stone City, and they operate with a mixed fleet of 34 aircraft including Boeing, Airbus and llyushins. In 2011 they have an additional 13 aircraft on order.
Explore Uzbekistan with Uzbekistan Airways
Uzbekistan, formerly the Sovet Union is a landlocked country in Central Asia, with Kazakhstan on its western border, Kyrgyzstan and Tajikistan to the east and Afghanistan and Turkmenistan in the South.
The delights of Uzbekistan are just waiting to be discovered by you, the independent traveller. The markets and bazaars are vibrant, exciting and full of spirit. The art of haggling is a national pastime so be prepared to start with a low price and enjoy yourself.
The Ferghana Valley is a very fertile part of the country and produces a large proportion of the country's food. It is also a devout area which is very evident by the sheer numbers of veils and skull-caps worn by the residents..
Just south of Samarkand lays the small town of Shakrisabz, which was the birthplace of Tamerlane and has become a symbol of the tyrant's enormous though transient power. Whilst in Samarkand enjoy the atmosphere and take a leisurely walk to Registan Square, where you can marvel at some of the buildings that are now firmly part of its history as well as the opulence and grandeur that have attracted visitors to the city for many years.
Bukhara is home to many impressive monuments from the Kalon Minaret to the Ismail Samani Mausoleum with its baked terracotta brick. Unesco has listed Bukhara as a world heritage site.
Tashkent Tower is the highest tower in Central Asia. At 375 metres it towers above the city and is a favoured tourist stop for travellers. The tower was built in 1978 and was fully operation by 1985. The tower has three high-speed lifts, which rocket people over 100 metres in just a few seconds. There is a fantastic viewing platform and a restaurant, which rotates once every hour, hich gives visitors an opportunity to admire panoramic views of Tashkent.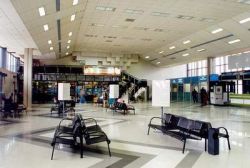 The Fountains of Tashkent spring into life in the summer. They vary tremendously in size and age. Be sure to have your cameras at the ready to capture some truely magnificent fountains.
Travel the world with Uzbekistan Airways
The Uzbekistan Airways hub at Tashkent Airport is the largest in Central Asia. The airport serves more than 2 million passengers a year and offers facilities such as CIP and VIP halls in 2 terminals, domestic and international.
Uzbekistan Airways certainly believe in moving forward and their comprehensive timetable opens the delights of this country to many European and Asian hubs.
Book a flight on Uzbekistan Airways with Alternative Airlines
With more than 26 years experience, the Alternative Airlines team are specialists in connecting you to the more unusual destinations around the world, places that are rarely served by mainstream airlines.
If you're considering a trip to Uzbekistan to sample its history, architecture and culture then you have come to the right place.
You can book here and now using our on-line booking facility or you can call our team and make your booking over the phone. We will give you a personal service as well as providing you with up to date news about Uzbekistan Airways and your destination. Uzbekistan Airways consider future replacement of B757
 Uzbekistan Airways consider future replacement of B757  Uzbekistan Airways flirt with the idea of future fleet renewal as the airline needs to follow policies which not allow aircrafts more than twenty years of age.
Uzbekistan Airways monopoly game
Uzbekistan Airwas owns 11 airports in the country and is the dominant carrier in Uzbekistan.
.
READ MORE ABOUT UZBEKISTAN AIRWAYS
How to pay
You can pay for your flights with Uzbekistan Airways in the currency and payment method of your choice when booking through Alternative Airlines.
We accept PayPal making flight purchases with Uzbekistan Airways easy and more secure for customers. PayPal is one of the leading forms of online payment, with more than 169 million accounts worldwide.