Search & Buy S7 Airlines Flights
Let's fly!

Select your payment method to view total prices including any payment fees:

Buy
S7 Airlines

Flights

S7 Airlines Reservations with Alternative Airlines
Flights to and from Russia
Make an S7 Airlines Booking and Find Some Amazing Deals
---
About S7 Airlines
S7 Airlines is a Russian Airlines, whose main hubs at located at Moscow Domodedovo International Airport and Tolmachevo Airport. S7 Airlines has a wide domestic route network and performs regular flights to countries of the Commonwealth of Independent States, Europe, the Near East, Southeast Asia. S7 Airlines flies to many destinations including Abakan, Alicante, Almaty, Anapa, Ashgabat, Astrakhan, Athens, Baku, Bangkok, Barnaul, Beijing, Bishkek, Chisinau, Mirny, Kazan, Kiev, Kulob, Perm, Paphos, Osh, Oskemen, Pavlodar, Saint Petersburg and many others. S7 Airlines is a member of the Oneworld alliance.
S7 Airlines has codeshare agreements with airlines outside of the Oneworld alliance such as Aegean Airlines, Air Moldova, Belavia, El Al, Etihad Airways, Hainan Airlines and Ukraine International Airlines. S7 Airlines received its official IATA certificate as an IOSA (IATA Operational Safety Audit) operator and in 2015 carried 10.5 million passengers. In March 2016, S7 Airlines launches flights to Berlin and Dusseldorf from Moscow.
S7 Airlines Fleet
S7 Airlines' fleet consists of Airbus A319, A320, A321, Boeing 737-800, Boeing 767s.
---
S7 Airlines Fare Classes
S7 Airlines operates four fare classes: Economy Basic, Economy Flex, Business Basic and Business Flex. Economy Basic includes the flight and 10kg hand luggage and is non-refundable. Economy Flex includes free baggage allowance of 1 piece of luggage weighing up to 23 kg in addition to the hand baggage and the choice of seats in the cabin. Business Basic enjoys the comfort of Business Class and business lounges and tickets are non-refundable. Business Flex allows tickets to be easily returned and modified without any fees. Passengers can carry two pieces of luggage weighing 32 kg each and experience the comfort of business lounges.
---
S7 Airlines Frequent Flyer Programme
S7 Airlines operates a frequent flyer program called S7 Priority program to reward regular travellers with the airline. S7 priority program allows passengers to collect miles when travelling with oneworld members and using a credit card to redeem miles on flight, upgrades and other awards. Miles can be exchanged on 16 airlines.
---
S7 Airlines Baggage Allowance
Carry-on Baggage
For Economy Class passengers, the carry-on baggage allowance is 10kg with maximum dimensions of 55cm x 40cm x 20cm. For Economy Flex, Business Basic and Business Flex passengers the carry-on baggage limit is 15kg.
Checked Baggage
For Economy Class passengers, the paid baggage allowance is 23kg with total dimensions no greater than 203cm. For Economy Flex and Business Basic passengers, the baggage allowance is 32kg with total dimensions no greater than 203cm. Business Flex passengers are permitted two pieces of luggage weighing no more than 32kg each.
---
S7 Airlines Discounts and Deals
---
S7 Airlines Check-in
Online Check-in
Baggage should be checked 40 minutes before departure time. Online check-in opens 30 hours before departure and closes 40 minutes prior. At Novosibirsk airport the check-in opens 24 hours prior to departure and closes 40 minutes prior.
Airport Check-in
At Moscow Domodedovo Airport, check-in opens 46 hours before departure and closes 40 minutes prior.
---

S7 Airlines Hub Airport
Moscow Domodedovo International Airport
Moscow's largest and busiest airport, Domodedovo International Airport sees an annual traffic of 30 million passengers every year. Transaero has this airport as one of its two main hubs. AK Bars Aero, Globus Airlines, RusLine, S7 Airlines, Ural Airlines, VIM Airlines and Yamal Airlines also have the airport as a hub. Other airlines which fly to and from Moscow Domodedovo include Ethiad Airways, Emirates, Air Malta, Air Moldova, Japan Airlines, Pegasus Airlines, Qatar Airways, Royal Jordanian, SriLankan Airlines, Singapore Airlines and many others.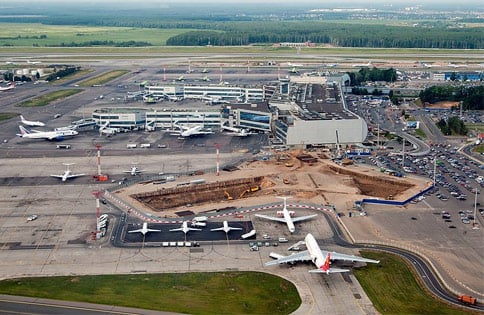 ---
S7 Airlines Route Map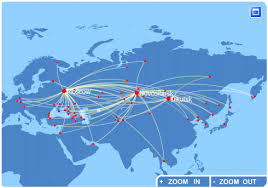 ---
S7 Airlines Popular Routes
Sochi

Moscow
Moscow

Kazan
Moscow

Krasnodar
Moscow

Chisinau
Moscow

Kaliningrad
Moscow

St. Petersburg
---
Book S7 Airlines Flights in English
At Alternative Airlines we want your booking process to be as straightforward as possible. That's why we give our customers the opportunity to book S7 Airlines flights in English. Our booking process is simple and secure. We also have a fantastic customer service team to help you with your booking.
---
Oneworld Alliance
Oneworld alliance is a leading global airline network, with 15 member airlines. Oneworld alliance was founded and now consists of member airline such as Cathay Pacific, Finnair, LAN, TAM, Malaysia, Qantas, Qatar, SriLankan Airlines, Iberia, British Airways, American Airlines and many others. Oneworld alliance covers more than a thousand destinations in 155 countries.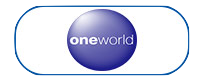 ---
News
26th June 2018
S7 Airlines add service to Belarus
S7 Airlines has added a new service flying from its hub in Moscow to Gomel, a city in Belarus. S7 Airlines will fly between Moscow Domodedovo Airport (DME) and Gomel Airport (GME) three times a week. S7 will use an Embraer E170 aircraft to carry passengers on the service. The journey is expected to take 1 hour and 25 minutes.
S7 Airlines CCO, Igor Veretennikov, stated that the new Moscow—Gomel route will give the people of Belarus a fantastic gateway to other destinations in Russia through Moscow Domodedovo. He also cited Armenia and Azerbaijan as international destinations that are in demand with Belarusian passengers and are easy to fly to from Moscow airport.
7th June 2018
S7 Airlines launch 13 new flights early June
Last week, S7 Airlines launched 13 new services. With the new routes, S7 will fly to 94 different destinations from its airport hub in Moscow, 67 different destinations from Novosibirsk and 17 from St.Petersburg. There's a great contrast in the frequency in which S7 will operate these new flights, its Novosibirsk—Nerryungi and Novosibirsk—Tokyo services will only operate once per week, whereas it'll operate its Novosibirsk—Krasnojarsk service daily.
Here are details of the 13 new services:
From Novosibirsk (OVB) to: Pavlodar (PWQ), Krasnojarsk (KJA), Neryungri (NER), Samara (KUF), Tokyo Narita (NRT), Copenhagen (CPH)), Bratsk (BTK), Kazan (KZN), Tomsk (TOF)
From Moscow Domodedovo (DME) to: Gomel (GME), Olbia (OLB), Cagliari (CAG)
From St.Petersburg to: Murmansk (MMK), Copenhagen (CPH)
The new services will be operated by a mixture of the fleet's Airbus A320s and Embraer E170s. Passengers who flew on the Novosibirsk—Tokyo service on 2nd June 2018 were treated with an S7 Airlines themed cake which was specially made to celebrate the new flight.
31st May 2018
S7 Group see significant traffic rise in April 2018
One of Russia's biggest airline groups, S7, have released a report that shows positive traffic growth in April of this year.
S7, which is made up of S7 Airlines and Globus Airlines, carried a total of 1.141 million passengers in April 2018. This is a 10.4% increase on their total passengers carried in April 2017. When comparing domestic and international traffic, S7's international traffic saw the faster growth, being 15.7% up year-on-year. Domestic traffic for the S7 group grew 8.8%.
S7 Airlines can thank the 17 Embraer E170 that are part of its fleet for the growth in traffic. The airline took on these aircraft as part of a plan to develop their regional scheduling. Individually, S7 Airlines served 845,300 passengers, which is 21.7% more than they did in April of last year.
25th May 2018
S7 Group expand fleet with three additional aircraft
The second biggest airline group in Russia, S7, have added a brand one new Airbus A320 neo and two second hand Boeing 737-800 aircraft to its fleet. The two new narrowbody aircraft wiill operate services for the airline groups airlines, S7 Airlines and Globus Airlines.
After the delivery of the three new aircraft, S7's fleet will consist of 19 A319s, 18 A20ceos, 5 A320neos, 7 A321s, 21 Boeing 737-800s, and 17 Embraer E170s. The S7 group carried over 1 million passengers in April 2018, which sees a 10.4% increase from April 2017. The airline group's total traffic reached 14.253 million passengers in the whole of 2017.
16th May 2018
S7 Airlines launch Novosibirsk—Kazan service
Starting Sunday June 3rd, S7 Airlines will begin operating domestic flights between Novosibirsk Tolmachevo Airport (OVB) and Kazan International Airport (KZN). The Russian carrier will fly the route two times a week — once on Sunday and once on Wednesday — and will use the Embraer E-170 to transport passengers. The flight is expected to take 3 hours and 30 minutes.
2nd May 2018
S7 Airlines launch eight new routes from Russian airports flying out across Europe
At the end of April, S7 Airlines launched eight new routes running from four different airports in Russia across eight different airports across Europe and Asia. The flights consist of a mix of international and domestic services and will operate using three different aircraft, with the E170 flying out of Novosibirsk (OVB), the A319 being used from St.Petersburg (LED), and the A320 taking flight from Moscow Domodedovo (DME) and Irkutsk (IKT).
The full list of new flight routes can be seen below:
Novosibirsk (OVB)—Talakan (TLK)
Novosibirsk (OVB)—Ufa (UFA)
Moscow Domodedovo (DME)—Tenerife South (TFS)
Moscow Domodedovo (DME)—Samarkand (SKD)
St.Petersburg (LED)—Alicante (ALC)
St.Petersburg (LED)—Perm (PEE)
St.Petersburg (LED)—Pisa (PSA)
Irkutsk (IKT)—Tokyo Narita (NRT)
13th April 2018
S7 Airlines expands codeshare agreement with Japan Airlines
Russia's S7 Airlines and Japan Airlines (JAL) will expand their codeshare agreement by adding two new destinations in Russia. At the end of this month, Oneworld members JALadd will add its JL code on S7 flights Tokyo Narita-Irkutsk and Narita-Novosibirsk from June 2. The new codeshare flights are subject to government approval. Through this cooperation, JAL's codeshare flights in Russia will increase from 20 to 22 routes. Codeshare routes allready in place operated by S7 comprise of:
Narita-Vladivostok; Khabarovsk-Osaka (Kansai); Vladivostok-Moscow (Domodedovo); and from St. Petersburg to Samara, Kazan, Yekaterinburg, Nizhny Novgorod, Rostov, Perm, Ufa, Chelyabinsk, Volgograd, Krasnodar, Sochi, Nizhnekamsk, Kaliningrad, Omsk, Tyumen and Novosibirsk.
16th January 2018
S7 Airlines to add new route to Alicante, Spain
S7 Airlines will add a new weekly flight to Alicante on a seasonal basis, linking St. Petersburg to the Spanish town. The route will begin operations in April 2018. The service between Novosibirsk and Minsk is sitll set to be launched in May.
14th December 2017
S7 Airlines to launch Minsk-Novosibirsk air service on 2 May 2018
S7 Airlines will launch regular air service between Russia's Novosibirsk and Minsk on 2 May 2018, BelTA learned from the website of the Minsk National Airport. The tickets have already gone on sale. Non-stop flights will depart from the Tolmachevo Airport on Wednesdays at 11:10 to arrive in Minsk at 12:15. The return trip will leave Minsk at 13:15 to arrive back in Novosibirsk at 22:00. The service between Novosibirsk and Minsk will be operated with Airbus A320neo jets designed for 8 business class and 156 economy class passengers (a total of 164 passenger seats).

09th October 2017
S7 Airlines expands Novosirbirsk regional routes in S18
oneWorld member S7 Airlines in summer 2018 season is expanding regional routes from Novosibirsk, including Kazakhstan. Planned new routes and launch dates as follow.

Novosibirsk – Kazan eff 29APR18 2 weekly Embraer E170
Novosibirsk – Neryungri eff 01JUN18 1 weekly A320
Novosibirsk – Pavlodar eff 30MAY18 2 weekly Embraer E170
Novosibirsk – Samara eff 27APR18 2 weekly Embraer E170
Novosibirsk – Ufa eff 28APR18 3 weekly Embraer E170
5th October 2017
S7 Airlines adds seasonal Moscow - Olbia route in S18
S7 Airlines in summer 2018 season further strengthens planned Italy service expansion, as Moscow Domodedovo – Olbia joins the airline's network. From 02JUN18 to 29SEP18, Airbus A320 aircraft will operate this route 3 times a week.

S7627 DME1055 – 1410OLB 320 246
S7628 OLB1505 – 2015DME 320 246
04th October 2017
S7 Airlines adds Novosibirsk - Tokyo service in S18
S7 Airlines in 2018 is enhancing service to Japan, with the opening of 1 weekly Novosibirsk – Tokyo Narita flight. From 28APR18, Airbus A320 aircraft will operate this route on Saturdays (Sundays from Tokyo).

S7575 OVB2300 – 0735+1NRT 320 6
S7576 NRT0840 – 1345OVB 320 7

The airline will be the sole carrier serving this nonstop route.
18th September 2017
S7 Airlines plans Novosibirsk - Larnaca seasonal route in S18
Russian carrier S7 Airlines in 2018 plans to launch new seasonal route to Cyprus, with the offering of Novosibirsk – Larnaca route. Scheduled to be operated by Globus 737-800, this route will be served once a week from 01MAY18.

S7821 OVB0630 – 0920LCA 738 2
S7822 LCA1030 – 2045OVB 738 2
15th September 2017
S7 Airlines adds Cagliari seasonal service in S18
S7 Airlines in summer 2018 season plans to offer new seasonal route to Italy, with the offering of Moscow Domodedovo – Cagliari route. From 03JUN18 to 30SEP18, the airline's Airbus A320 aircraft will operate this route twice a week.

S7623 DME1055 – 1410CAG 320 37
S7624 CAG1505 – 2025DME 320 37
6th September 2017
S7 Airlines buys Embraer E170 full-flight simulator
Russia's S7 Airlines has ordered a full-flight simulator (FFS) for the Embraer E170 from FlightSafety International. Delivery and installation at S7 Training are scheduled for the end of 2018. The new simulator will be equipped with high-tech visualization and motion control systems, as well as a multi-functional operating station with a user-friendly interface for instructors, according to the carrier.
S7 Airlines general director Vladimir Obiedkov said, "We are adding more of Embraer E170 aircraft to the S7 Airlines air fleet and we plan to have 17 of them in total." He said the FFS "will allow our pilots to undergo training and retraining in Russia on the basis of S7 Training, the largest training center in Eastern Europe, under the guidance of experienced instructors. The modern visualization system allows you to maximize the realism of a training flight and a convenient instructor station makes it possible to recreate any conditions and work out all the necessary skills."
S7 Airlines took delivery of its first E170 in April 2017 and has six of the type operating on flights from Moscow, Saint Petersburg and Novosibirsk. S7 Training, which was established in 2004 and based near Moscow Domodedovo Airport, operates FFSs for the Airbus A320-200, Antonov An-148-100 and Boeing 737-800.
4th September 2017
S7 Airlines launches flights from Novosibirsk to Karaganda
S7 Airlines announced the opening of new flights from Novosibirsk to Karaganda. Tickets are available now. Direct flights from Tolmachevo airport to Karaganda will be carried out starting 31 October 2017. Flights will depart from Novosibirsk on Tuesdays and Saturdays at 14:50 and will arrive at 15:45 local time. Return flights will depart from Karaganda at 16:35 and arrive in Novosibirsk at 19:25.
The flights will be carried out on modern Embraer 170 aircraft, designed to carry 78 passengers in a spacious and comfortable economy class cabin. Kazakhstan has traditionally enjoyed popularity among the inhabitants of the Siberian region. Most families there have relatives and friends in Kazakhstan and our scheduled flights from Novosibirsk to Alma-Ata, Ust'-Kamenogorsk, Shymkent, and, starting this October, Karaganda, is the opportunity for them to meet more often and be closer to each other. Moreover, CIS countries have recently become increasingly popular as business and tourist destinations. Passengers from Kazakhstan, in turn, will appreciate direct flights to the largest Siberian city, from where they will be able to continue their journey through the wide domestic and international route network of S7 Airlines.
August 2017
S7 Airlines sells 10% in subsidiary airline
S7 Group has sold 10.05% of shares in its subsidiary Sibir Airlines, Russia's third largest passenger carrier operating under the S7 Airlines brand, Vedomosti daily reports.
The shares went to investment and leasing company Eurofinance-Nedvizhimost, which paid 533.4 million rubles ($9.1 million) for them. This effectively means that the buyer valued the entire carrier at 5.3 billion rubles, which is slightly above the 2013 estimate when S7 Group purchased 25.5% in Sibir from the government. The current buyer is part of the investment company Eurofinance. Vladislav Filev and his spouse Natalia, previously the sole owners of S7 Group, now retain 89.9% of the shares.
August 2017
S7 Airlines to land in Murmansk
S7 Airlines has announced new domestic service from Moscow's Domodedovo International Airport to Murmansk Airport, set to take off on August 27. Commenting on the route which will be operated with an Airbus A319 aircraft, Igor Veretennikov, director, commerce, S7 Airlines, enthused, "A lot of people dream of seeing the northern lights. We are pleased to offer our passengers the way for their dreams to come true by taking direct flights of S7 Airlines to Murmansk, the real jewel of the Russian North." The carrier is a member of the S7 Group of companies, which collectively transported over 13.1 million passengers in 2016.
July 2017
S7 Airlines takes Russia's first A320neo; unveils new livery
Russia's S7 Airlines has taken delivery of its first Airbus A320neo, on lease from BOC Aviation. The aircraft, which features the airline's new livery, is also the first neo to be operated in Russia. According to the Singapore-based lessor, delivery is scheduled for the first half of 2018. Powered by Pratt & Whitney PW1100G-JM engines, the S7 Airlines' A320neo features a two-class cabin layout, with eight business and 156 economy class seats. The aircraft will be operated on domestic and international routes. Since the first aircraft entered service in 2004, S7's Airbus fleet has grown to 44 A320 family aircraft.
June 2017
S7 Airlines announced it had started operating direct regular flights S7 3345/3346 on Novosibirsk-Tbilisi-Novosibirsk route
Direct flight from Novosibirsk to Tbilisi is operated for the first time in modern times and Tolmachevo airport is the only airport beyond the Urals, which serves regular flights to Georgia. The flights are operated on Saturdays on Airbus A320 aircraft equipped with economy and business class cabins.
The flight S7 3345 departs from Tolmachevo airport at 08:50 and arrives at 10:45 local time. The return flight S7 3346 departs from the airport of Tbilisi at 11:45 and arrives in Novosibirsk at 19:25. In June 2017, Russia's S7 Airlines expects to take delivery of its first Airbus A320neo is the coming weeks, making S7 the first A320neo family operator in Russia. S7 Airlines has agreed to lease three A321neos from Air Lease Corp. (ALC) and has signed a letter of intent (LOI) to acquire two A320neos. S7 plans to operate only narrowbody and regional aircraft in the future and will phase out its last remaining widebody aircraft, two Boeing 767-300ERs. In November 2016, S7 Airlines announced a new route from Moscow to Rhodes as part of the summer 2017 schedule.
The service will be launched on 29 April 2017 and have a frequency of 2 times a week initially and three times a week after 29 May. In October 2016, S7 Airlines announced it carried 976,075 domestic passengers in September, which represented a 30% yoy. Sibir and Globus Airlines, which fly under the S7 brand, carried 1.3 million passengers in September.
S7 Airlines is the second biggest carrier in Russia after Aeroflot. In addition, in November 2016, S7 Airlines and Singapore Airlines signed a codeshare agreement. The Singaporean carrier's SQ code will be added to S7 flights from Moscow to 19 cities in Russia, including Saint Petersburg, Kaliningrad, Kazan, Samara and Novosibirsk. Singapore Airlines performs 4X-weekly 777-300 Singapore-Moscow Domodedovo service.
Moscow Domodedovo is one of S7's Russian bases, along with Novosibirsk Tolmachevo airport. Earlier this year, S7 announced a codeshare with Emirates. Under this codeshare agreement, Emirates added its code to more than 30 of S7's domestic routes and Novosibirsk-Dubai international service. S7 reported a 30% year-on-year domestic traffic increase in September.
S7 Airlines signed a lease agreement with GECAS involving 17 EMB-170LRs. S7 Airlines (S7, Novosibirsk) has provisionally scheduled its EMB-170 debut for March 26, 2017 with a pair of aircraft to be based at each of Moscow Domodedovoand Novosibirsk. Destinations from the former include Voronezh Chertovitskoye and Nizhniy Novgorodwhile from the latter they will serve Almaty (Kazakhstan), Bishkek (Kyrgyzstan), Chita, and Ulan-Ude.
In November 2016, S7 Airlines will take delivery of its Embraer EMB170LRs in 2017. The first aircraft will arrive at the new base in Novosibirsk Tolmachevo Airport (OVB) in February. They will help Russia's second airline to expand its route network. The airline expects to receive 10 out of 17 ordered regional jets in 2017. The remaining batch will be joining S7's fleet within next three years, however, the company emphasizes the deliveries may be speeded up should the need arise. S7 Airlines announced its plans to acquire 20 Embraer EMB170LR jets in summer this year. In October 2016 its board of directors approved the lease from an Irish-based company affiliated with GE Capital Aviation Services Limited (GECAS). In March 2017, S7 Group has announced that its aerospace company, S7 Space Transportation System (STS), has obtained a license to perform space operations in the Russian Federation. Its first operation will be the launch of a Zenit rocket later this year. The Russian aeronautical holding group, which owns S7 Airlines purchased the Sea Launch Group in 2016, which included the acquisition of the Sea Launch Commander vessel with launch support equipment, ground support equipment at the home port facility in Long Beach, California, and the Sea Launch trademark.
In March 2017, S7 Airlines announced the opening of new flights from St. Petersburg to Kaluga and Yaroslavl. Flights from St. Petersburg to Kaluga will be performed starting May 9, 2017, on Tuesdays and Saturdays. Flights will depart from Pulkovo airport at 15:55 and arrive in Kaluga at 17:35. Return flights will depart from Kaluga airport at 18:15 and arrive in St. Petersburg at 20:00. The modern Embraer 170-LR aircraft will be the plane of choice for these flights. These aircrafts are designed to transport 78 passengers in a spacious and comfortable cabin of economy class. S7 Airlines will be the first operator of this type of aircrafts in Russia. It is expected that the first Embraer 170-LR aircrafts will appear in S7 Airlines air fleet in spring and the airline will receive 17 of these airliners before the end of 2017. Previously, S7 Airlines has opened new flights from St. Petersburg to Kaliningrad and Bryansk, which will run starting May 7.
In April 2017, S7 Airlines announced it was increasing its flight connections from Vienna to the Russian capital, Moscow. the Russian airline S7 Airlines has been offering one daily frequency between Vienna and Moscow-Domodedovo. The Russian airline S7 Airlines offers flight connections on the route between Vienna and Moscow-Domodedovo five times a week (Mon, Tues, Fri, Sat, Sun) deploying an Airbus A319, to be expanded to daily service starting in May. S7 Airlines leaves Moscow every day at 3 p.m. and arrives in Vienna at 5 p.m. The return flight departs from Vienna at 5:55 p.m. and lands again in Moscow-Domodedovo at 9:40 p.m. S7 Airlines carried 13,1 million passengers in the year 2016. The route network of the Russian carrier extends from Europe and the Middle East to Asia and the Pacific region. On balance, S7 Airlines flies to a total of 119 destinations.
In April 2017, S7 Airlines announced it was to base six EMB-170s at Novosibirsk this summer as it rebuilds its base in the Siberian region. The base will provide feeder flights to nearby Siberia, Kazakhstan and Kyrgyzstan. Novosibirsk was S7's original home, however it currently operates considerably more flights from Moscow Domodedovo. Based on S7's summer timetable, Russian Aviaiton Insider further speculates that S7 will also need a minimum of twelve A320 and B737-800 aircraft to be based at Novosibirsk. In April 2017, S7 Airlines and JAL expand to further codeshare cooperation. Japan Airlines (JAL) and Russia's S7 Airlines (S7), both members of the oneworld alliance, have agreed to further expand their codeshare cooperation by adding a new Russia-domestic destinations to JAL's network starting April 28, 2017. JAL's codeshare routes in Russia will be increased from the current 19 to 20.Reservation and ticket sales for the new codeshare flights will start from April 25, 2017.
In May 2017, S7 Airlines announced a 15.2% year-on-year growth in its combined March international traffic, to 238,600 passengers. To compare, the group carried 22.6% year-on-year in February. The downward trend runs counter to the dynamics across the Russian air transport industry. The combined S7 and Globus passenger traffic has been growing at a steady pace. The two carriers served 773,600 passengers on internationally in March, up 17.3% year-on-year (compared to 16.2% growth in February). Despite the slowdown, S7 Airlines continues to gain passenger traffic at a rather fast pace, with its international and domestic segments growing at approximetely the same rate. The carrier's growth trend is largely in line with thepost-crisis recovery processes observed throughout the Russian air travel market.
In June 2017, Russian carrier S7 Airlines later this month is ending Moscow Domodedovo – Madrid service, with last flight scheduled on 24JUN17. For the month of June, this route is served once a week, with Airbus A319 aircraft.

S7877 DME1455 – 1900MAD 319 6
S7878 MAD2000 – 0155+1DME 319 6
---
---
---
Pay your way
Pay for S7 Airlines flights in Russian Ruble , USD or 70 other currencies of your choice with Alternative Airlines.
Choose from over 18 payment methods, including PayPal, Apple Pay , Fly now Pay later and Alipay
Check out all of our payment methods here.
---
Search and Buy Flights with S7 Airlines
Make a S7 Airlines reservation and find some amazing deals with discounted S7 Airlines tickets at Alternative Airlines. S7 Airlines flies to many destinations offering a cost effective and safe service to all its passengers. Let Alternative Airlines help find you cheap S7 Airlines tickets and make international and domestic flight reservations on S7 Airlines today
Browse the most popular S7 Airlines flight routes to destinations worldwide. Alternative Airlines can help you make reservations on S7 Airlines for international flights to lots of destinations. Use the following list of routes to help you plan your next flight. Book S7 Airlines flights on Alternative Airlines to save big! Alternative is an online travel agency, specialising in booking lesser known airlines and remote destinations.
---
About Alternative Airlines
Alternative Airlines is an online flight search complete with customer service specialising in booking flights on lesser known airlines and to remote destinations. We offer you a wider choice of airlines supported by a team of customer service and travel specialists for help and advice on your travel plans. We specialise in finding the best available fares on the widest range of airlines and making them available to you online, with prices in the currency of your choice.
Alternative Airlines handles all your travel arrangements and payments, complete with ticketed confirmation. We do not direct you to other websites or service providers. We help you through the process. This is what makes us Alternative Airlines.Check out our reviews: Alternative Airlines - Feefo Reviews
Browse for flights, find some amazing deals, make a reservation and pay in the currency of your choice today with Alternative Airlines. Let Alternative Airlines help find you the best prices and make international and domestic flight reservations with us today.
Join the Alternative Airlines Members Club and get £100.00 back on your 5th booking with Alternative Airlines. You will have insight to many benefits and exclusive deals on over 650 airlines. Click on the Members section on the Alternative Airlines website for more information and join today. We are open every day from 8am until 8pm (UK local time).
---
Additional Information
Based in Novosibirsk (Siberia), S7 is probably the most progressive of the Russian airlines which emerged from the splitting up of Aeroflot. S7 - Siberia Airlines S7 AirlinesWith a massive fleet of over 60 aircraft (and 49 more on order), S7 operate both scheduled services and charters from four major hubs in Russia at Novosibirsk, Moscow Domodedovo, Irkutsk and Chelyabinsk. Most of the routes reflect demand for outbound traffic from Russia but they also operate to four German cities, these are: Dusseldorf, Hamburg, Frankfurt and Munich. They also have a growing number flights to Central Asian destinations including: Almaty, Pavlodar and Ust-Kamenogorsk (Kazakhstan), Bishkek and Osh (Kyrgyzstan), Dushanbe and Khujand, (Tajikistan), Ashgabat (Turkmenistan) plus Tashkent and Urgench (Uzbekistan). S7 have been operating western aircraft along side their fleet of Ilyushin and Tupolevs since 2004.As new aircraft are delivered the older Ilushin II-86 aircraft will be withdrawn from service. S7 Airlines - great livery! Having personally flown with this dynamic Russian airline when it was flying under the brand of Siber airlines we can thoroughly recommend them. The new funky S7 brand an innovative colour scheme makes them stand out form the crowd at Moscow's Domodedovo airport – which incidentally is 1000 times better than the inevitable battle to get through Sheremetyevo. If you're looking to get to Novosibirsk or Irkutsk then choose S7 and book it through the Alternative Airlines online booking engine to pay in pounds Sterling.
How to pay
You can pay for your flights with S7 Airlines in the currency and payment method of your choice when booking through Alternative Airlines.
We accept PayPal making flight purchases with S7 Airlines easy and more secure for customers. PayPal is one of the leading forms of online payment, with more than 169 million accounts worldwide.