Buy
Edelweiss Air

Flights

Search and Buy Edelweiss Air Flights Online with Alternative Airlines
Flights to and from Switzerland
Make an Edelweiss Air reservation and find some amazing deals with discounted Edelweiss Air tickets at Alternative Airlines
---
About Edelweiss Air
Edelweiss Air is a Swiss leisure airline which is entirely owned by Swiss International Airlines and the Lufthansa Group and is based at Zurich Airport. Edelweiss Air flies to over 40 destinations in 28 countries. Edelweiss Air operates to many destinations including Anatalya, Arrecife, Cagliari, Cape Town, Catania, Corfu, Dalaman, Edinburgh, Far, Fuerteventura, Funchal, Havana, Ibiza, Kos, Larnaca, Las Palmas, Palma de Mallorca, Punta Cana, Pristina, Sharm el-Sheikh, Skopje. Tampa, Tenerife. One of Edelweiss Airlines most popular services is from Tampa to Zurich. Use the search bar above to find the best airfares for Edelweiss Air and our alternative airlines.
---
Edelweiss Air Destinations
| | | | |
| --- | --- | --- | --- |
| Brazil | Rio de Janeiro | | |
| Bulgaria | Varna | | |
| Canada | Calgary | | |
| Canada | Vancouver | | |
| Costa Rica | San José | | |
| Croatia | Dubrovnik | | |
| Croatia | Pula | | |
| Croatia | Split | | |
| Cuba | Havana | | |
| Cyprus | Larnaca | | |
| Dominican Republic | Punta Cana | | |
| Egypt | Hurghada | | |
| Egypt | Sharm el-Sheikh | | |
| Greece | Corfu | | |
| Greece | Heraklion | | |
| Greece | Kos | | |
| Greece | Mykonos | | |
| Greece | Rhodes | | |
| Greece | Santorini | | |
| Greece | Zakynthos | | |
| Italy | Cagliari | | |
| Italy | Catania | | |
| Italy | Lamezia Terme | | |
| Italy | Olbia | | |
| Kosovo | Pristina | | |
| Maldives | Malé | | |
| Mauritius | Port Louis | | |
| Mexico | Cancún | | |
| Morocco | Marrakesh | | |
| Portugal | Faro | | |
| Portugal | Funchal | | |
| Republic of Macedonia | Skopje | | |
| South Africa | Cape Town | | |
| Spain | Arrecife | | |
| Spain | Fuerteventura | | |
| Spain | Ibiza | | |
| Spain | Las Palmas | | |
| Spain | Palma de Mallorca | | |
| Spain | Seville | | |
| Spain | Tenerife | | |
| Switzerland | Zürich | | |
| Thailand | Phuket | | |
| Turkey | Antalya | | |
| Turkey | Dalaman | | |
| Turkey | Milas/Bodrum | | |
| United Kingdom | Edinburgh | | |
| United Kingdom | Inverness | | |
| United States | Denver | | |
| United States | Las Vegas | | |
| United States | San Diego | | |
| United States | Orlando | | |
| United States | Tampa | | |
---
Edelweiss Air Route Map
Edelweiss Air Popular Routes
Zurich

Bodrum
Funchal

Zurich
Zurich

Phuket
Gran Canaria

Zurich
Larnaca

Zurich
Rhodes

Zurich

---
The Fleet
Edelweiss Airport Hub
Zurich Airport
Zurich Airport is the largest airport in Switzerland and is the main hub of Swiss International Airlines and Helvetic Airways. Other airlines which fly to and from Zurich Airport include Edelweiss Air, Germania Flug, Swiss Global Airlines, Austrian Airways, British Airways, Corendon Airlines, Croatia Airlines, American Airlines and many others. The airport has three runways and can handle nearly 30 million passengers every year.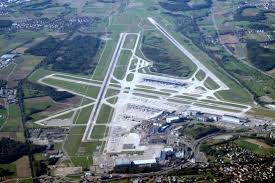 Alternative Airlines
---
Find out some more information about some alternatives to Edelweiss Air - these examples have similar prices and flight routes, just use the search bar above to compare prices.
Edelweiss Airline News
2nd July 2018
Tampa International Airport launches new flights
Edelweiss Air will be happy to happy to hear of the new expansion plans for Tampa Airport. Their new and improved flight networks will mean that they will be able to service more passengers in a direct and comfortable manner. Edelweiss Airlines flight from Tampa to Zurich should feel the positive impact of these changes, Alternative Airlines customers will be pleased to know.
6th June 2018
Edelweiss Air launch new US route
Edelweiss Air held a celebration in Zurich on 4th June. The ceremony, held in Zurich, was to commemorate the launch of their new service to Denver. Present at the ceremony were a number of officials from Edelweiss Air and Denver Airport who presented a celebratory cake. Edelweiss will fly between Zurich Airport (ZRH) and Denver International Airport (DEN) twice a week and will carry passengers on a number of A330-300s.
Lufthansa Group Senior Directors of Sale for the US, Larry Ryan, stated that the Lufthansa Group (Edelweiss' parent group) are excited by Edelweiss Air's arrival in Denver. Apparently, around 30,000 people travel between Switzerland and Denver every year, so a new non-stop service on this route has a high demand.
1st June 2018
Edelweiss Air expand Asian network by adding a new route to Vietnam
Edelweiss Air has announced that it will fly a direct service between Zurich and Ho Chi Minh City. This will be the first ever direct flight between Vietnam and Switzerland and will be significant in bringing in tourism and allow the two countries to trade with each other more easily.
Edelweiss Air CEO, Bernd Bauer, said that Vietnam is an attractive country, which has made it popular with the public in Switzerland. Edelweiss predict they will carry over 10,000 passengers from Zurich to Ho Chi Minh City every year. There are more than 16,500 passengers that travelled from Switzerland to Vietnam last year. Therefore, this new route could increase the number of Swiss passengers flying to Vietnam by 60%
4th April 2018
Edelweiss Air launches services from Zurich to Dubrovnik and Paphos
Edelweiss Air has launched services between Zurich and Dubrovnik on 30 March, with the Croatian airport greeting its newest carrier with this water arch salute. The airline will fly between the two airports twice a week (Mondays and Fridays). Along with Dubrovnik, Edelweiss Air launched services to Paphos from its Zurich base this week. The journey is around 2,500km and will be flown on a fleet of A320s. For the time being, there is no competition on this route.
3rd April 2018
Edelweiss Air zips from Zurich to Dubrovnik and Paphos
Edelweiss Air commenced services between Zurich and Dubrovnik on 30 March, with the Croatian airport greeting its newest carrier with this water arch salute. The airline will link the two airports twice-weekly (Mondays and Fridays). Along with Dubrovnik, Edelweiss Air launched services to Paphos from its Zurich base this week.
Edelweiss Air commenced flights from Zurich (ZRH) to Dubrovnik (DBV) and Paphos (PFO) on 30 March, with both 937- and 2,438-kilometre sectors scheduled to be flown twice-weekly (Mondays and Fridays) on the airline's fleet of A320s. At present neither route faces any direct competition, however it should be noted that Croatia Airlines will resume its seasonal link between Dubrovnik and Zurich from the end of April, with the Star Alliance member serving the city pair five times weekly on its Q400 fleet.
2 March 2018
Edelweiss Air plans La Palma service in W18
Edelweiss Air in winter 2018/19 season is launching new service to The Canaries. From 28OCT18, Airbus A320 aircraft will serve Zurich – Santa Cruz de la Palma route, once a week on Sundays. The schedule of this flight is as below:

WK230/LX8230 ZRH0650 – 1030SPC 320 7
WK231/LX8231 SPC1120 – 1650ZRH 320 7
17th November 2017
Edelweiss Air announced new direct services from Zurich to Buenos Aires.
Flights will commence on 7 November 2018 with sales available with immediate effect. Also in attendance at the announcement and signing of the contracts was Mr. Horacio Rodriguez Larreta, Mayor of Buenos Aires. The flights will be operated on an A340-300 which will include 27 Business Class Seats, 76 Economy Max, and 211 Economy Class Seats.
Edelweiss plans to operate ZRH-EZE year round. The summer 2019 schedule might vary slightly but the current schedule is: Wednesday and Sunday 22:30 ZRH-EZE arriving 09:00 - Thursday and Monday's 13:05 EZE-ZRH arriving 06:30 It is expected the new service will see an additional 33,000 passengers from Switzerland visiting Argentina each year.
Edelweiss is a subsidiary of Lufhtansa Group.
5th October 2017
Swiss airline Edelweiss Air to launch new Inverness to Zurich service
Inverness Airport said the new weekly direct flight will run for nine weeks over the summer of 2018 beginning in July
Swiss airline Edelweiss Air is to launch a new weekly direct service connecting Inverness and Zurich from July 2018.
Inverness Airport, managed by Scottish Government owned Highlands and Islands Airports Ltd (HIAL), said the new service will run for nine weeks over the summer beginning 3 July.
Edelweiss Air already operates a twice-weekly Edinburgh to Zurich service, which commenced in 2014.
HIAL managing director, Inglis Lyon, said: "This new summer link with Zurich offers increasing leisure opportunities for Scottish travellers with over 3000 seats for sale for the summer period.
"The expected increase in Swiss visitors to the Highlands could boost the economy by over £350,000."
Andreas Meier of Edelweiss Air, added: "We are pleased to be launching the second Edelweiss route to Scotland next summer, with new flights to Inverness Airport adding to the existing service from Edinburgh.
"This new route will open up further opportunity for travellers from Switzerland to discover the beauty of the Scottish Highlands."
---
Search and Buy Edelweiss Air Flights
Make an Edelweiss Air reservation and find some amazing deals with discounted Edelweiss Air tickets at Alternative Airlines. Edelweiss Air flies to many destinations offering a cost effective and safe service to all its passengers. Let Alternative Airlines help find you cheap Edelweiss Air tickets and make international and domestic flight reservations on Edelweiss Air today.
Browse the most popular Edelweiss Air flight routes to destinations worldwide. Alternative Airlines can help you make reservations on Edelweiss Air for international flights to lots of destinations. Use the following list of routes to help you plan your next flight. Book Edelweiss Air flights on Alternative Airlines to save big! Alternative Airlines is an online travel agency, specialising in booking lesser known airlines and remote destinations.
---
About Alternative Airlines
Alternative Airlines is an online flight search complete with customer service specialising in booking flights on lesser known airlines and to remote destinations. We offer you a wider choice of airlines supported by a team of customer service and travel specialists for help and advice on your travel plans. We specialise in finding the best available fares on the widest range of airlines and making them available to you online, with prices in the currency of your choice.
Alternative Airlines handles all your travel arrangements and payments, complete with ticketed confirmation. We do not direct you to other websites or service providers. We help you through the process. This is what makes us Alternative Airlines. Check out our revies on Feefo or our reviews page. If you want to know a little bit more about us, read our blog for our alternative travel secrets and stories.
Browse for flights, find some amazing deals, make a reservation and pay in the currency of your choice today with Alternative Airlines. Let Alternative Airlines help find you the best prices and make international and domestic flight reservations with us today.
Join the Alternative Airlines Members Club and get £100.00 back on your 5th booking with Alternative Airlines. You will have insight to many benefits and exclusive deals on over 650 airlines. Click on the Members section on the Alternative Airlines website for more information and join today. We are open every day from 8am until 8pm (UK local time).
Edelweiss Air is the scheduled airline operating flights to holiday destinations in Europe, Canary Islands, to the Red Sea and the Maldives from Zurich and Geneva in Switzerland. Edelweiss Air Flights Edelweiss Air is a full service airline offering a business and economy class service depending on the route. Passengers enjoy free baggage allowance in flight meals as appropriate and a beverage service along with in flight movies and multi channel audio selection. Passengers flying Business class receive the usual extras along with wider seats with plenty of legroom and an upgraded menu. Originally a charter airline Edelweiss now operates scheduled flights from Geneva and Zurich to almost 30 popular holiday destinations spread across Europe, Canary Islands, Africa, the Red Sea and the Maldives. Airbus is the manufacturer chosen to operate the route network and the three A320 carry up to 168 passengers and the Airbus A 330 is configured for up to 307, both in one or two class layout. Edelweiss Air is a wholly owned subsidiary of the renowned and highly respected the Kuoni Group who have allocated the flying rights to Swiss National Airlines but will continue to operates independently. In 2007 the airline won its first award as a scheduled airline when it scooped the Gold Star Award for Short Haul flights. Edelweiss Air Swiss Flights Edelweiss is probably better known as a charter operator and having bagged many awards over the years so it goes without saying that they are a quality airline. What else would you expect from the Swiss !! The scheduled side of Edelweiss has now joined the party having won the prestigious Gold Star Award for Short Haul Flights in 2007. The airlines motto is "Flying the Swiss Way" and they stake their reputation on reliability, punctuality, friendly and attentive employees and premium service in every respect. Customer feedback would seem to indicate they have got it about right. The airline's emblem is the Edelweiss flower and like the airline we say long may it bloom. Edelweiss Air Fleet Edelweiss Air operates 3x A320-200 1x A330-200
READ MORE ABOUT EDELWEISS AIR
How to pay
You can pay for your flights with Edelweiss Air in the currency and payment method of your choice when booking through Alternative Airlines.
We accept PayPal making flight purchases with Edelweiss Air easy and more secure for customers. PayPal is one of the leading forms of online payment, with more than 169 million accounts worldwide.