Air Berlin Flight Reservations with Alternative Airlines
---
Unfortunately, Air Berlin ceased operations in 2017.
Please can we suggest exploring these alternative airlines below by clicking their logos. Additionally, we suggest using our search feature at the top of the page to find flights.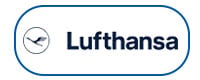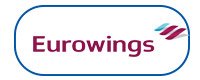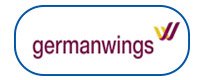 ---
About Air Berlin
Air Berlin, also branded as airberlin, was Germany's second largest airline, after Lufthansa, and Europe's eighth largest airline in terms of passengers carried. Originally Air Berlin USA, Air Berlin was started as an American airline in 1978 as a subsidiary of an agricultural airline, Lelco. It was taken over by a German businessman in 1991 and became a German-registered company. The airline maintains hubs at Berlin Tegel Airport and Düsseldorf Airport. It operated a route network that includes a total of 17 German cities, some European metropolitan and several leisure destinations in Southern Europe and North Africa, as well as intercontinental services to destinations in the Caribbean and the Americas.
Air Berlin is a member of the Oneworld alliance and has strong relationships with Etihad Airways and Oneworld alliance partners. Air Berlin offers 147 destinations worldwide and is the choice for 30.2 million travellers. Air Berlin flies to many destinations including Hurghada, Marsa Alam, Agadir, Marrakech, Mahe, Sydney, Singapore, Phuket, Berlin, Calvi, Nice, Paris, Dresden, Cologne, Dusseldorf, Frankfurt, Hamburg, Chania, Corfu, Heraklion, Samos, Hanover, Hamburg, Gdansk, Warsaw, Skopje, Faro, Funchal, Ponta Delgada, Terceira, Basel, Zurich, Gothenburg, Stockholm, Jersey, La Palma and many others. Unfortunately, Air Berlin stopped flying in 2017 after struggling with financial difficulties and eventually declaring insolvency. Its last flight was from Munich to Berlin in October 2017. Sadly, you can no longer fly with Air Berlin, however, please see below for airlines that fly similar routes to Air Berlin.
---
Air Berlin Fleet
In its final year of operation, 2017, Air Berlin's fleet contained 73 Airbus A320-200.
---
About Air Berlin and Oneworld Alliance
Air Berlin was part of Oneworld alliance, which was formed in 1999 with the goal of becoming the world's first-choice airline alliance for frequent international travelers. As of October 2017, Oneworld is the third-largest global alliance in terms of passengers with more than 527.9 million passengers carried, behind Star Alliance and SkyTeam. Since October 2017, its member airlines collectively operate a fleet of 3,447 aircraft, serve about 1,000 airports in more than 158 countries, carrying 527.9 million passengers per year on 12,738 daily departures, generating annual revenues of more than US$130 billion.
---
Air Berlin Frequent Flyer Program
Airberlin operated a frequent flyer program called topbonus to reward regular passengers with the airline. Award miles could also be collected for flights as well as with about 200 topbonus partners. When you flew, you also didn't just collect award miles for free flights but also status miles for many exclusive benefits. In addition to the entry-level "topbonus card classic", there were cards with Silver, Gold and Platinum status.
Air Berlin Frequent Flyer Partners
Air Berlin formed part of the Oneworld alliance. Passengers that accrued points with Air Berlin could use them with any of the other airlines that were part of the alliance.
---
Book Air Berlin Flights in English
Alternative Airlines allows for a stress-free and trustworthy flight booking service, giving you the option to book Air Berlin flights in English, use trustworthy payment methods such as PayPal, alongside the option of paying for your flights in the currency of your choice. Booking in Air Berlin flights in English with our reliable company will ensure swift, smooth and streamlined communications.
---
Air Berlin Baggage Allowance
Carry-on Baggage
The carry-on baggage allowance for Air Berlin customers was one piece of hand luggage with a maximum weight of 8kg.
Checked Baggage
Air Berlin entitled passengers to a number of bags for check-in depending on the fare booked. The baggage allowance for passengers in Economy Class was 23 kg or up to 32 kg in Business Class.
---
Air Berlin Check-In Information
Online Check-In
Air Berlin offered online check-in on its website. Air Berlin is no longer in operation, please see above for airlines that fly similar routes to Air Berlin.
Airport Check-In
Passengers flying with Air Berlin were able to check-in via the Air Berlin check-in desk at the airport. Air Berlin is no longer in operation, please see above for alternative airlines.
---
Air Berlin Deals and Discounts
Get great Air Berlin flight deals with Alternative Airlines' flight promo codes and PayPal vouchers! Air Berlin no longer operates, however, you can still find a range of flight promo codes with many German and European airlines.
---
Air Berlin Popular Routes
Berlin

Warsaw
Zurich

London
London

Beijing
Berlin

Moscow
London

Copenhagen
---
Air Berlin Route Map
Please see the Air Berlin route map below for some of the airline's most popular destinations: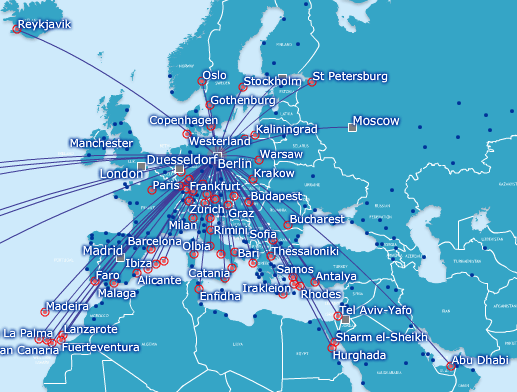 ---
Air Berlin Hub Airport
Berlin Tegel Airport
Air Berlin was based at Berlin Tegel Airport, which is the main international airport of Berlin. It is christened after Otto Lilienthal and is the fourth busiest airport in Germany with just over 20.7 million passengers in 2014. The airport also serves as a base for Germanwings. It features flights to several European metropolitan and leisure destinations as well as some intercontinental routes. Air Berlin also flew from Dusseldorf Airport which is a Hub for Eurowings and Germanwings. Other airlines that fly out of the airport include UTAir.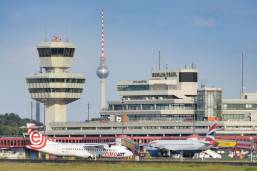 ---
Air Berlin News
28th September 2017
Air Berlin set to axe Alitalia wet-lease
As part of the ongoing rationalization of its operations, Air Berlin (AB, Berlin Tegel) will shortly discontinue a wet-lease agreement with fellow Etihad Airways equity partner Alitalia (AZ, Rome Fiumicino).

At present, the bankrupt Italian carrier operates two A320-200s - EI-DSX (msn 3643) and EI-DSZ (msn 3695) - for the bankrupt German carrier on flights from Berlin Tegel to each of Budapest, Gothenburg Landvetter, Milan Linate, Munich, and Rome Fiumicino. However, according to an Air Berlin communique, this partnership will cease from September 28 onwards when the aircraft are returned to Alitalia.

Under bankruptcy proceedings instituted in August of this year, Air Berlin has returned multiple aircraft to lessors amid concerns about its short-term financial buoyancy. As recently reported, Air Berlin's entire fleet of A330-200s will be returned to their respective owners through October 15 when it is scheduled to end all longhaul operations. Its last Dusseldorf-Los Angeles Int'l service will operate on September 25 followed by last flights from Dusseldorf to San Francisco, CA on October 14 and New York JFK, Miami Int'l and Fort Myers Southwest Florida on October 15.

Concerning its narrow body fleet, Lufthansa Group and easyJet (U2, London Luton) have been selected as preferred bidders and are currently in talks with Air Berlin's creditors' committee. The negotiations are expected to last through to October 12 by which time a decision is expected to be made.