TACA Airlines Tickets and Reservations with Alternative Airlines
Make a Booking and Find Some Amazing Deals
---
Update
TACA Airlines now operates as Avianca El Salvador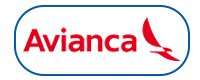 Taca Airlines (TACA) merged with Avianca in 2013. All flights that TACA Airlines previously flew are now operated and sold by Avianca. Therefore, when searching for flights on the Alternative Airlines site, look for Avianca.
The merger between Avianca (Colombia) and TACA marked one of the biggest airline mergers in history, as TACA was historically one of the biggest airlines in South America. The merger started in 2009 and lasted for four years, during which time the airline operated as AviancaTACA Holdings. Today, TACA Airlines operates under the Avianca name for all of its flights.
---
About
When it operated as TACA, the airline was the flag carrier of El Salvador and was the second-oldest continuously operating airline brand based on Central America and the Caribbean, behind Cubana de Aviación. Before the merger, TACA was made up of 7 different airlines, that all operated from Central America and South America. These airlines were TACA International Airlines, Aviateca, Regional, Lacsa, Isleńa Airlines, TACA Peru and TACA Regional.
At the time that it stopped flying, the airline flew to over 30 destinations in more than 10 different countries. Taca launched in 1931 and was one of the oldest airlines in the world when it ceased operations. The airline was created to fly in, out and around El Salvador but also with a larger goal to establish an airline in each major Latin-American country.
Today, TACA still operates, but as Avianca El Salvador - Avianca El Salvador operated flights still use the IACA and IACO identifiers 'TA' and 'TAI', as well as the call sign 'TACA'. As Avianca El Salvador, the airline currently serves 28 destinations throughout North, Latin, and South America. Avianca El Salvador is one of the seven branded airlines in the Avianca Holdings group of Latin American airlines, which has been in operation for 75 years. The company also provides air and ground cargo transportation services. As well as Avianca El Salvador, the seven air-passenger Avianca subsidiary airlines include:
Avianca Honduras
Avianca Nicaragua
Avianca Perú
Avianca Guatemala
---
Destinations
This is a list of destinations that TACA Airlines flew to, which are now operated by Avianca El Salvador (as of 2019):
| COUNTRY | CITY | AIRPORT | IATA CODE |
| --- | --- | --- | --- |
| Belize | Belize City | Philip S. W. Goldson International Airport | BZE |
| Colombia | Bogotá | El Dorado International Airport | BOG |
| Colombia | Medellín | José María Córdova International Airport | MDE |
| Costa Rica | San Jose | Juan Santamaría International Airport | SJO |
| Cuba | Havana | José Martí International Airport | HAV |
| Ecuador | Guayaquil | José Joaquín de Olmedo International Airport | GYE |
| Ecuador | Quito | Mariscal Sucre International Airport | UIO |
| El Salvador | San Salvador | Monseñor Óscar Arnulfo Romero International Airport (Hub) | SAL |
| Guatemala | Guatemala City | La Aurora International Airport | GUA |
| Honduras | Roatán | Juan Manuel Gálvez International Airport | RTB |
| Honduras | San Pedro Sula | Ramón Villeda Morales International Airport | SAP |
| Honduras | Tegucigalpa | Toncontín International Airport | TGU |
| Mexico | Cancún | Cancún International Airport | CUN |
| Mexico | Mexico City | Mexico City International Airport | MEX |
| Nicaragua | Managua | Augusto C. Sandino International Airport | MGA |
| Panama | Panama City | Tocumen International Airport | PTY |
| Peru | Lima | Jorge Chávez International Airport | LIM |
| United States | Dallas | Dallas-Fort Worth International Airport | DFW |
| United States | Houston | George Bush Intercontinental Airport | IAH |
| United States | Los Angeles | Los Angeles International Airport | LAX |
| United States | Miami | Miami International Airport | MIA |
| United States | Newark | Newark Liberty International Airport | EWR |
| United States | New York City | John F. Kennedy International Airport | JFK |
| United States | San Francisco | San Francisco International Airport | SFO |
| United States | Washington, D.C. | Washington Dulles International Airport | IAD |
---
Baggage
Please note that free baggage allowance depended on a number of factors, including ticket fare and the city of departure and arrival. During the Alternative Airlines booking process, free baggage allowance was displayed on TACA flights. There was also be the opportunity to add extra bags to a booking.
Checked
Economy Class: The fee checked baggage allowance for Economy passengers between these destinations was: 1 piece, up to 23 Kg.
Business Class: The fee checked baggage allowance for Business passengers between these destinations was: 2 pieces, up to 32kg each.
Please note that the sum of length, width, and height of all checked baggage must not have exceeded 158cm (62 inches).
Carry-On
All passengers were entitled to one carry-on piece of luggage. On all flights, all hand luggage must not have weighed more than 10 kg, and have a maximum height of 55 cm (22 inches), length of 35 cm (14 inches) and width of 25 cm (10 inches). Passengers must have been able to safely store their hand luggage in the storage bins above the seats.
---
Economy Class
Within Economy Class, passengers could choose between a number of fare options: Super Promo, Econo and Flexi. While the inflight experience, including facilities and seating, were the same, passengers received additional benefits when purchasing a higher-priced fare, such as pre-seat selection and free cancellations or amendments.
Did you know? When booking flights through Alternative Airlines it's easy to select the perfect Economy fare option for you - more information can be found in our guide to fare families.
Economy Class Facilities
Economy Class offered a wide range of inflight entertainment. On long-haul flights, a personal TV was fitted to each seat.
Meals and beverages were served - see below for more details.
Economy Class Seats
Economy Class offered comfortable seats with plenty of legroom.
---
Premium Economy Class
There was no Premium Economy Class option.
---
Business Class
Passengers who booked Economy Class could upgrade to Business via the airline's Plusgrade Auction System. Last-minute upgrades could also be made at the airport if there were seats still available in Business Class.
Business Class Facilities
Business Class passengers could enjoy priority boarding, extra baggage allowance, and a specialist on-board meal experience. A personal touch screen TV could also be found on the back of each seat.
Business Class Seating
Business Class was in a separate cabin for privacy, quiet, and comfort. Seating could recline to a sleeping position. Amenities couldalso include a pillow and blanket, shoe bags, travel kit, seat and light controls, USB ports, and an international plug socket for charging devices.
---
First Class
There was no First Class option - Business Class was the airline's premium product.
---
In-Flight Entertainment
The airline offered a variety of multimedia content including games, movies, popular TV shows, and music.
On international flights (aircraft depending) a personal television screen was mounted on the back of each seat in Economy as well as Business Class. On aircraft where this service was not available, passengers could download the airline's app, called 'TACA Entertainment', which could be used to stream entertainment onto personal devices, such as tablets, mobile phones, or laptops. Power outlets were available to charge personal devices.
Is WiFi Available?
TACA passengers could enjoy high-speed WiFi during their flight. Prices and plans were displayed on your digital device when you connected to the 'TACA' network when on-board. The WiFi service was subject to availability depending on the aircraft and flight route.
WIFI was introduced on TACA flights in the late 2000s/early 2010s, just before the Avianca merger.
---
In-Flight Meals
Business Class Meals
Passengers could choose from a varied selection of 2 or 3 main meal options, as well as desserts, and a variety of beverages, including wines, coffees, liquors and soft drinks.
Economy Class Meals
Beverages (non alcoholic) would be available for all passengers. The flight time would determine what meals will be provided, but as a general rule, meals would be served on international flights that are longer than an hour. Depending on the flight time, the following meals would be served:
Breakfast, on flights operated between 3:00 a.m. and 9:30 a.m.
Lunch or Dinner, on flights operated between 9:30 a.m. and 3:00 a.m.
Special Meals
When a booking was made through Alternative Airlines, you could select a meal option at the time of booking, or you can contact our customer service team before you fly. Special meals were available to pre-order on all international flights and would require at least 24 hours notice to order.
Asian Vegetarian, Baby Meal, Bland Meal, Child Meal, Fruit Platter, Gluten Free, Hindu, Kosher, Low Calorie, Low Fat, Low Salt, Muslim Meal, Diabetic, No Lactose, Oriental Vegetarian, Raw Meal, Seafood Meal, Vegetarian, Vegetarian Jain, Vegetarian Lacto-Ovo were all available.
---
Check-In
Airport Check-In
To check-in at airport counters, passengers must have arrived at least three hours before flight departure. For domestic destinations, passengers must have arrived at the counter two hours in advance of departure.
Self-service airport kiosks were available at select airports, for a faster and more convenient way to check-in at the airport. Check-in at self-service kiosks was available between 24-hours and 1 hour before flight departure.
Online Check-In
Online check-in was available through the Avianca check-in page. Online check-in opened 24 hours before scheduled flight departure. After checking-in online, passengers could either print their boarding pass or check-in via mobile, whereby the boarding pass would be displayed on a smartphone.
---
Fleet
The Avianca El Salvador fleet currently consisted of the following aircraft (as of August 2019):
| AIRCRAFT TYPE | NUMBER IN SERVICE | NUMBER OF ECONOMY SEATS | NUMBER OF BUSINESS SEATS |
| --- | --- | --- | --- |
| Airbus A319-100 | 4 | 108 | / |
| Airbus A320-200 | 13 | 138 | / |
| Airbus A321-200 | 6 | 182 | / |
| Airbus A320neo | 2 | 160 | n/a |
---
Frequent Flyer Programme
LifeMiles
At the time that it ceased operations, TACA Airlines was already using Avianca's frequent flyer program, LifeMiles. TACA passengers could gain LifeMiles, which was the frequent flyer program operated by Avianca. After joining, passengers could earn and redeem miles and take advantage of an array of benefits depending on mile accumulation - the levels of membership (based on miles flown) include: LifeMiles Silver, Gold Elite and Diamond. LifeMile members earn qualifying miles when flying on a TACA/Avianca/Avianca subsidiary flight, or when flying with Star Alliance airline partners.
Collecting LifeMile Points
When making a TACA booking through Alternative Airlines, passengers could select 'LifeMiles' as their chosen frequent flyer programme during the flight booking process, and simply type in their personal membership number. More information on how to do this can be found here.
---
Airline Alliance
Star Alliance
TACA was a member of the Star Alliance, one of the world's leading airline alliances. Depending on frequent flyer membership, the alliance offers qualifying passengers entry to more than 1,000 VIP lounges worldwide, while connecting over than 1,316 destinations in more than 192 countries. Gold Elite and Silver Star Alliance members (or equivalent LifeMile members) also have access to a variety of add-ons, such as priority check-in and priority baggage handling.
---
Codeshare Agreements
Under the airline's codeshare agreements, some flights were ticketed and owned by TACA but the flight will actually be operated by a codeshare partner airline. TACA had codeshare agreements with the following airlines:
---
Hub Airport
Monseñor Óscar Arnulfo Romero International Airport
TACA was based at Monseñor Óscar Arnulfo Romero International Airport, the main airport serving San Salvador, the capital of El Salvador. The airport is one of the busiest airports in all of South America. It had been in an expansion period since 2014 - it's estimated to be able to carry 6.6 million passengers per year. Since TACA Airlines merged with Avianca and became Avianca El Salvador, the airline has continued to use Monseńor Óscar Arnulfo Romero International Airport as its hub airport.
SAL is also a hub for Volaris Costa Rica and Volaris El Salvador, and other airlines that fly to the airport include Delta Air Lines, United Airlines, Spirit Airlines, Copa Airlines, American Airlines, Iberia, Interjet, and Air Transat.
---
Alternative Airlines to TACA Airlines
Please click on the logos below to find out more about airlines that fly similar routes to TACA Airlines:
---
FAQs
Does Taca Airlines still exist?
No, Taca Airlines no longer exists. Taca Airlines merged into Avianca in 2013. Avianca absorbed all of Taca's roots. All Taca Airlines flights are now sold and operated by Avianca.
is Taca Airlines part of Avianca?
Taca Airlines is not just part of Avianca, it has been fully merged into Avianca since 2013. The airline no longer exists. When the merger happened, Avianca took on the majority of Taca Airlines routes. So, if you're looking for a specific flight that Taca Airlines used to fly, you can now book that flight on Avianca, through Alternative Airlines.
Which country did Taca Airlines fly from?
Taca Airlines was the national carrier of El Salvador. When it merged into Avianca in 2013, the airline was then known as Avianca El Salvador. The airline is still technically called Avianca El Salvador, however, most people just refer to it as 'Avianca'.