Book Flights to South America
Alternative Airlines provides flights for a wide range of airlines and airports located in South America, which is an entire continent of flying possibilities. Stretching from the tropics of Central America to the frozen tip of Patagonia, it has a an area of almost 18 million miles and a population of more than 420 million. It has the largest town inacessible by land, the highest navigable lake, the biggest river and more natural wonders than you can count. Please use the search bar to search and buy flights to South America. For further information on where to fly to, please read below.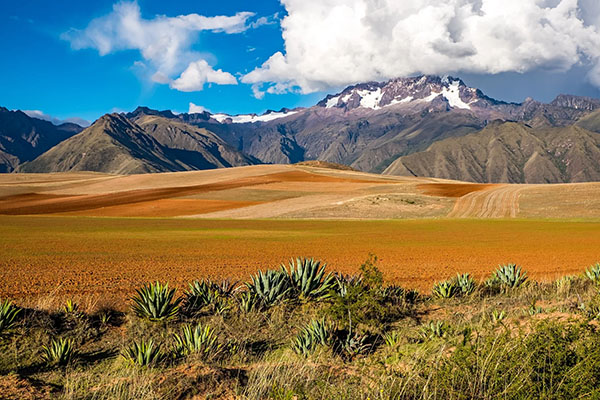 ---
Buy flights to South America
on the latest South American airlines
Choose from the latest South American airlines that we can ticket for you, and book your domestic and International flights with us. We have access to many regional Latin American airlines and routes at rock-bottom prices.

---
ADA (Aerolínea de Antioquia) is a regional airline of Colombia and is based at Olaya Herrera Airport in Mellín, Colombia.
Interjet is an international Mexican airline with scheduled services to Mexico, Central America, Caribbean, North and South America.
Peruvian Airlines is a relatively new airline to the market, only founded in 2007 Peruvian Airlines began operations in October 2008. Year on year the airline is growing and is offering more services.
Air Panama is the second largest air carrier in Panama and is the regional airline of the country. Air Panama is the only carrier flying to the beautiful, untouched islands in the San Blas.
JetSmart is a Chilean airline based in Santiago, Chile.
Amaszonas, (also known as the official name of Línea Aérea Amaszonas) is a Bolivian based airline, headquartered in La Paz, Bolivia. Amaszonas currently operates scheduled and chartered short-haul passenger flights throughout the northern and northeastern regions of the country as well as to neighbouring Peru, with its network's hub being located at El Alto International Airport.
LASA Lineas Aéreas is an Argentinian high-efficiency domestic airline based in Argentina.
Polar Líneas Aéreas has requested a total of 44 domestic routes.
Satena is a Colombian regional airline based in Bogota and operates flights throughout Colombia.
Avian Líneas Aéreas is a regional airline based in Argentina and is a new subsidiary of Avianca Argentina.
LATAM Colombia Airlines is a Colombian airline based at El Dorado International Airport in Bogotá, Colombia.
Sky Airline flies to over 20 destinations in South America, including Buenos Aires, La Paz, Florianopolis, Sao Paulo, Arica, Calama, La Serena, Puerto Montt, Punta Arenas and Santiago.
Avianca has been the national carrier of Colombia since 1919 and is part of the Synergy Group that incorporates Ocean Air (Brazil) and VIP (Ecuador).
LC Perú is an airline based in Lima, Perú. The airline flies to many destinations including Andahuaylas, Ayacucho, Cajamarca, Huanuco, Huarez, Iquitos, Jauja, Leticia, Lima and Tingo Maria.
Star Perú is a Peruvian airline with its hub airport at Jorge Chavez International Airport in Lima, Peru.
Azul Airlines is a Brazilian low-cost carrier whose hub is based at Campinas-Viracopos Airport.
MAYAir is a regional airline based in Cancún, Mexico and its main base is Cancún International Airport.
TAM Airlines is part of the Brazilian LATAM Airlines Group, which operates through two major bases of Brazil, Sao Paulo, and Rio de Janeiro.
Wingo is a low-cost airline and a subsidiary of Copa Holdings S.A. (Copa Airlines). Wingo replaced Copa Airlines Colombia in 2016. Wingo flies to many destinations including Bogota, Cartagena, San Andreas, Barranquilla, Cali, Aruba, Caracas, Havana, Mexico City, Panama, Punta Cana, Quito and Medellin.
Nature Air is a privately owned airline, based at San Jose International Airport in San Jose, Costa Rica.
TAR Aerolíneas is a Mexican regional airline based in Querétaro, Mexico an operates scheduled services to 24 national destinations throughout Mexico.
Buenos Aires International Airlines has sought 178 domestic and international routes starting from Buenos Aires.
Norwegian Air Argentina is an Argentinian airline owned by Norwegian Air Shuttle("Norwegian"), based in Córdoba, Buenos Aires and potentially Mendoza.
VivaAerobus, also trading as Aeroenlaces Nacionales, S.A is a Mexican low-cost airline, owned by the Mexican bus group IAMSA.
Passaredo Linhas Aéreas is a Brazilian airline headquartered in Sao Paulo, Brazil and based at Dr. Leite Lopes Airport.
VivaColombia is a Colombian low-cost airline based in Medellín Colombia. The airline is partly owned by Europe's largest low-cost airline, Ryanair.
Ecojet (Línea Aérea Ecojet S.A) is a domestic Bolivian Airline which provides scheduled passenger operations to and from Bolivia.
PAWA Dominicana is the international flag carrier of the Dominican Republic and a subsidiary airline of Pan American Airways.
Volaris is a low-cost Mexican airline based in Santa Fe, Álvaro Obregón, Mexico City.
---
South American Flights
News
9th April 2018
LATAM Airlines is the first airline to fly between Israel and Latin America for 6 years
Starting in December, Latam will fly three times a week from Santiago to Tel Aviv via Sao Paulo, ending a 6-year Hiatus. Latin America's largest airline will begin direct operations between the two cities to the joy of frequent flyers. Since El Al Airlines terminated business, passengers have had to take flights which have stopovers in Europe or Africa, increasing the total travel time to at least 18 hours. "This is a unique service for passengers across much of Latin America," said Jerome Cadier, CEO of Latam Airlines Brazil, which was formed in the 2012 merger of Chile's LAN and Brazil's TAM. "No other airline connects Latin America with Israel."
The stop via Sao Paulo on this new route may be influenced by Brazil's 120,000-strong Jewish community as well as pilgrims from the world's second-largest Christian population. The Sao Paulo-Tel Aviv leg will take 13 hours, with the return trip lasting 15 hours. Airfares will start at $999. Due to the increased efficiency of planes, this journey is an hour and a half faster than it was when El Al flew the route 6 years ago, however, this may also be beacuse, according to tourism industry sources, the Israeli carrier didn't fly over certain African countries.
19th January 2018
Avianca becomes first Airbus A330-300 operator in Latin America
Colombian flag-carrier Avianca will add two second-hand Airbus A330-300 widebody aircraft within the first half of 2018, making the company the first Latin American operator of the type.
The aircraft are to be received from TransAsia Airways, along with two additional Airbus A321ceo aircraft. The Taiwanese carrier had to sell part of its fleet amid financial difficulties after suffering two accidents within the span of seven months. In April 2017, TransAsia announced the sale, for an amount of 364 million U.S. dollars, to an undisclosed buyer. However, after several delays, airline administrators decided to continue the transaction, but with Avianca, which was placed as the second best offer for the aircraft.
The two A330-300, formerly registered as B-22101 with serial number 1357 and B-22102 with serial number 1378, are both equipped with Rolls-Royce Trent 700 and will receive Avianca registration N803AV and N804AV, respectively. TransAsia Airways' A321s, previously registered as B-22608 with serial number 6009 and B-22610 with serial number 6294, will adopt N805AV y N810AV. As per Colombian law, aircraft registrations are made with the United States Federal Aviation Administration.
Both A330-300s will take the current role of the company's Boeing 787 fleet, covering continental routes, while allowing Avianca to use the Dreamliner for the European and overseas market. In 2018, Avianca also expects to open a new Bogota to Munich route. The -300 series is the Airbus 330's largest version, as it can accommodate up to 440 passengers, but is typically configured in 277 to 390 seat layout. Currently, Avianca's A330-200 fleet can accommodate 244 passengers in a two-class configuration. Its capacity is not far from its substitute, the 787-8 Dreamliner, seating 250 passengers.
This addition will allow the Colombian carrier to transfer two of its A330-200 aircraft to its sister airline Avianca Brasil, which is resuming its international expansion after Brazil's economic recession. The goal of these two aircraft is to reinforce its popular London route.
5th January 2018
Avianca Unveils New In-Flight Entertainment System on A318 Fleet
Avianca has introduced a new wireless-based in-flight entertainment system on its fleet of Airbus A318 aircraft, the leading Colombian airline announced this week. The platform allows travelers to use their personal devices, including mobile phones, laptops, and tablets, to connect to the plane's offerings of movies, television shows, and music. Fliers can also reference the flight map during the route.
To access the system, fliers can download the "Avianca Entertainment" app and then use the plane's WiFi system to connect. It is also accessible through Avianca.com through an internet browser once connected. The functionality is currently available on nine aircraft and will be installed within 10 Airbus A320 aircraft in the near future, says the Bogotá-based carrier.
27th December 2017
PAWA Dominicana recognised as the "Airline of the Year" at the 17th South Florida Gala Awards
The award was granted for becoming an international airline and the response of the passengers on the Miami-Dominica Republic route as well as offering a different service committed to excellent customer service. The gala honours people who work tirelessly to strengthen and promote diversity in the local and international business sector.
"On behalf of PAWA Dominicana we thank the organizers of The Minority Chamber of Commerce (MCC) for taking us into account to be part of the celebration of the seventeenth edition of this important event. Undoubtedly this distinction inspires us to continue striving to offer our customers the best flight experience, and a reliable, efficient and profitable air transport service. Thank you very much for pushing us to raise the wings of PAWA Dominicana, "said Lesly Simon, representative of the airline, who received the award.