Make a Passaredo Linhas Aéreas Booking and Find Some Amazing Deals
Passaredo Linhas Aéreas is now rebranded to Voepass Linhas Aéreas. Please refer to the page for the most up-to-date information.
---
About
Passaredo Linhas Aéreas is a Brazilian airline headquartered in Sao Paulo, Brazil and based at Dr. Leite Lopes Airport and flies to many destinations including Araguaina, Barreriras, Brasilia, Belo Horizonte, Cascavel, Cuiaba, Dourados, Goiania, Palmas, Porto Seguro, Rio de Janeiro, Ribeirao Preto, Salvador da Bahia, Sao Paulo, Sinop, Tres Lagoas, Uberaba and many others. Planning a trip to Salvador da Bahia? Find out everything you need to know with our Salvador travel guide.
The company started regional aircraft operations in 1995. Following a suspension of operations in April 2002, it restarted operations in 2004. It is wholly owned by Grupo Passaredo.
In the year 2014 the airline was considered the safest of Brazil in a ranking of AirlineRatings.com, receiving seven star rating. The staff evaluated 449 airlines to security criteria. A total of 149 evaluated airlines got seven stars, the highest score. Its fleet consists of ATR 72-500s and ATR 72-600s. Between January and December, 2015 Passaredo had 0.8% of the domestic market share in terms of passengers per kilometer flown, making it the fifth largest airline in Brazil, after LATAM Brasil, Gol, Azul, and Avianca Brazil.
---
Destinations
Passaredo flies to a number of domestic destinations within Brazil. These include:
Aranguaina
Barreiras
Brasília
Goiânia
Palmas
Ribeirāo Preto
Rio de Janeiro (Santos Dumont Airport)
Salvador da Bahia
São Paulo
Ubderlãndia
Vitória da Conquista
---
Route Map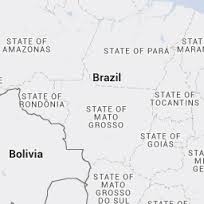 ---
Class Information
Although there is only the one cabin class on this airline, there are 4 types of fares on this airline; Light, Basic, Plus and Top. The cheapest fare contains little baggage allowance, which rises and increases through the fares.
The Passaredo fleet includes ATR 72-600, ATR 72-500.
Leite Lopes Airport is the main airport serving Ribeirao Preto, Brazil and is the hub airport for Passaredo Linhas Aereas. It is also the a focus city for Azul Airlines. Other airlines which fly to and from this airport include Azul Brazilian Airlines, Gol Linhas Aereas, Passaredo Linhas Aereas and TAM Airines