Airlines will always try to sit children with their parents (subject to check-in)
Some airlines will allow travel for unaccompanied minors. Please email us to check.
The fare is based on the child's age on the date of travel.
More detailed information can be found here Traveling with children
Most airlines will let infants travel with their parent(s) for free. However some airlines will charge up to 10% of the adult ticket price. Click on 'Price Breakdown' to find out more.
If you are pregnant, but due before the flight departure date, please contact us once your baby is born and has a name. We can then add him/her to your ticket.
Infants will not be given a seat. The airlines expect parents to travel with them on their lap.
Airlines regard infants as being under 24 months old.
The fare is based on the child's age on the date of travel.
More detailed information can be found here Traveling with children
Search & Book Flights within South America
Cancellation Protection
Protects
Trusted Choice
Rated 4.5 Stars. Based on 3,581 service ratings over the past year
Dedicated customer service team on hand to help
Secure payments
Cancellation Protection
Protects
Trusted Choice
Rated 4.5 Stars. Based on 3,581 service ratings over the past year
Dedicated customer service team on hand to help
Secure payments
Flights within South America
Search and buy flights within South America with Alternative Airlines! We offer flights around South America from 100s of different airlines, with great prices and lots of choices.
---
About South America
South America is a continent in the Western Hemisphere and the Southern Hemisphere. It's made up of 12 countries and a handful of territories. Countries include Brazil, Colombia, Chile, Argentina, Peru, Venezuela, and Bolivia. South America is full of beautiful diverse cultures, stunning landscapes and kind people. The continent is home to the longest river in the world - the Amazon River flows through many countries in South America before emptying into the Atlantic Ocean. There are many languages spoken in South America including Spanish, Portuguese, English, Dutch, Paraguayan, Aymara, and Quechua.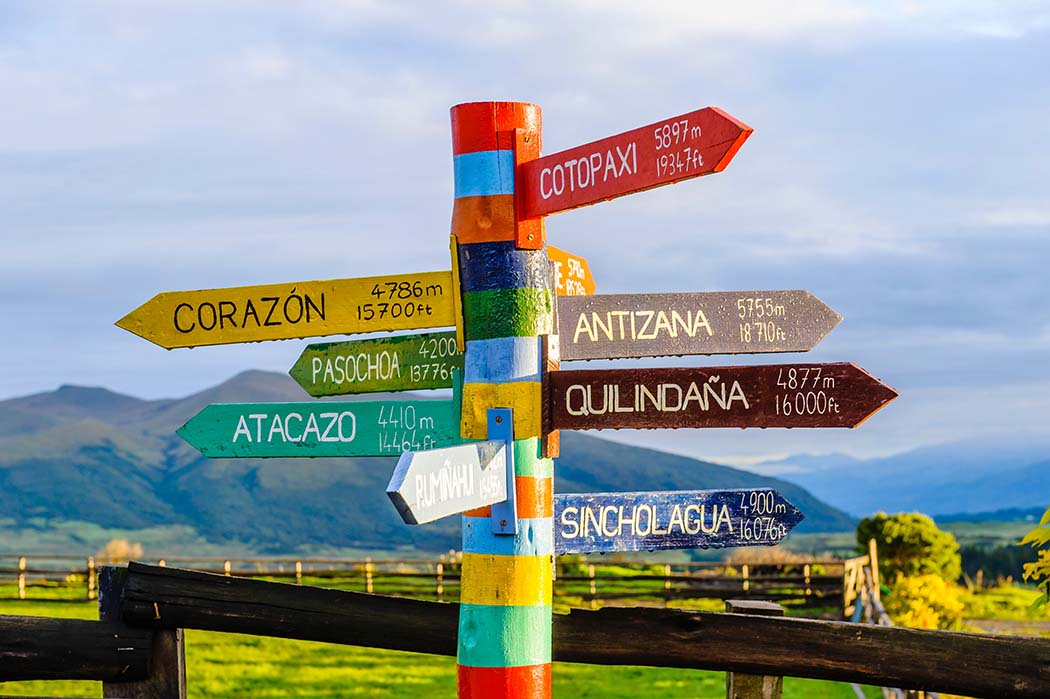 ---
Why Buy Flights within South America?
It's really easy to get around South America - there are many South American airlines that can get you from one destination to another. You can fly to domestic destinations as well as international destinations around South America. Airlines that fly around South America include GOL, Azul, Avianca, Avianca Brasil, Copa Airlines, Aéromexico.
South America is a great place to travel! With its fascinating combination of breathtaking landscapes, diverse cultures and delicious foods, you won't want to miss the opportunity to visit South America. There is so much to explore in South America - visit the Amazon rainforest, see the tallest palm trees in Colombia, the biggest waterfalls in Venezuela or relax at the most beautiful beaches.
Book your flight today with Alternative Airlines, to your dream destination in South America.
---
Airlines within South America
With Alternative Airlines you can search for the best airlines to travel around South America. Find out more about these South American airlines including GOL, LATAMairlines, Azul, Avianca, Copa Airlines and more. These airlines fly to domestic countries around South America in addition to some international destinations.
South America Airlines
Here are the most popular South American Airlines. Travel to a destination in South America with one of these airlines
Azul
Azul is a Brazilian carrier, it's headquartered in Barueri, State of São Paulo, Brazil with hubs in Tancredo Neves International Airport, Viracopos International Airport, and Recife/Guararapes–Gilberto Freyre International Airport. Azul Airlines has been a fast-growing airline in Brazil - the airline flys to over 100 destinations including Argentina, Portugal, the United States, France, Uruguay and more.
Avianca Brasil
Avianca Brasil is a Brazilian airline that operates passenger flights with Brazil and South America, on behalf of Avianca. Avianca Brasil has 2 main hubs: Brasilia and Sao Paulo-Guarulhos Airports. Avianca Brasil operates flights to over 25 destinations.
Copa Airlines
Copa Airlines is the national carrier of Panama, headquartered in Panama City, Panama with its main hub in Tocumen International Airport. Copa Airlines is currently flying to over 75 destinations in 30 countries around North America, Central America, South America, and the Caribbean. The airline has a fleet size of over 80 aircrafts, including over 60 Boeing 737-800 aircrafts.
Avianca
Since 1919 Avianca has been the national carrier of Colombia and the second largest airline in Latin America. Avianca has a main hub in Bogotá with it's secondary hubs in Cali, Cartagena, and Medellín-JMC. Avianca now flys to over 115 destinations in North America, South America, Europe and the Caribbean. The airline operates more than 3,400 weekly flights and over 515,000 seats per week.
LATAMairlines
LATAMairlines is a South American airline group under Brazilian and Chilean law, which is headquartered in Santiago, São Paulo, Brazil and Chile. It is considered the largest airline in Latin America flying to over 135 destinations within 24 countries.
GOL
GOL LinhasAéreas is a Brazilian low-cost airline situated in Rio de Janeiro, Brazil. GOL LinhasAéreas has hubs in Brasília, Salvador da Bahia and São Paulo–Guarulhos. The airline serves to over 70 destinations with popular flights to Rio de Janeiro, Salvador, Brasília, and Fortaleza.
Aeroméxico
Aéromexico is the flag carrier of Mexico. Aéromexico is based in Mexico City, it operates schedules flights to over 90 destinations in North America, South America, Central America, the Caribbean, Europe and Asia. The airline has a fleet size of 100+ aircrafts.
---
Popular destinations in South America
Travel to the most popular destinations in South America and discover what it has to offer. Use the search form at the top of the page to begin searching for flights to a destination in South America.

Rio de Janeiro
Rio de Janeiro is a large seaside city in Brazil, known for its Copacabana and Ipanema beaches. Rio de Janeiro is a popular destination in the southeast of Brazil in the South Atlantic Ocean, that attracts many tourists a year. There's lots to do and discover in Rio de Janeiro. Visit the 38m Christ the Redeemer statue on Mount Corcovado, then take a Cable car down to Sugarloaf mountain and enjoy the vibrant nightlife that it has to offer.
Cartagena
Cartagena is a major city in Colombia on the Caribbean coast. Cartagena is one of the most visited cities in South America, with so much to explore you are guaranteed a good time. Visit Cartagena's Getsemani neighbourhood to find the most beautiful street art, stay at a floating hostel, enjoy the Colombian traditional treat and dance all night long to the live reggaetton music. With its warm tropical climate, Cartagena is a destination with popular beaches such as Punta Arena, Playa Blanca, Castillogrande and La Boquilla.
Machu Picchu
Machu Picchu is located in the Eastern Cordillera of Peru. Machu Picchu is the most visited destination in Peru, it's known for its Andes Mountains which is over 7,000 feet above sea level. There are many hiking mountains in Machu Picchu, so pack your hiking boots in your baggage and discover the beauty it has to offer.
Aruba
Aruba is another popular destination in South America, especially if you're looking to get away for a romantic holiday. It attracts over 2 million tourists a year. Aruba is a constituent country of the Kingdom of the Netherlands situated in the mid-south of the Caribbean Sea. Things to do in Aruba include: Hiking the Arikok National Park, touring the ruins of Bushiribana and Balashi and taking a dip in the natural pools.
---
FAQ's
How many countries are there in South America?
South America is made up of 12 countries including Argentina, Bolivia, Brazil, Chile, Colombia, Ecuador, Guyana, Paraguay, Peru, Suriname, Uruguay and Venezuela. South America is also built up on territories such as the Falkland Islands and South Georgia and the South Sandwich Islands.
What airlines fly into South America from the UK?
Many airlines that fly into South America from the UK. Airlines that fly to South America include British Airways, Iberia Airways, Avianca Airways, Air Europa Airlines, KLM and more. The airlines that fly from the UK to South America all depend on the destination within South America you wish to fly to.
Can I buy flights to South America on finance?
YES! When you book flights through Alternative Airlines you can spread the cost of your flight over time. Alternative Airlines has partnered up with many payment plan providers that allow you to split the cost of your flight in equal interest-free instalments such as Klarna, Afterpay, Affirm, Uplift, Tabby, Clearpay and more. Please note that the payment plan options available to you will depend on the country you reside in.