Airlines will always try to sit children with their parents (subject to check-in)
Some airlines will allow travel for unaccompanied minors. Please email us to check.
The fare is based on the child's age on the date of travel.
More detailed information can be found here Traveling with children
Most airlines will let infants travel with their parent(s) for free. However some airlines will charge up to 10% of the adult ticket price. Click on 'Price Breakdown' to find out more.
If you are pregnant, but due before the flight departure date, please contact us once your baby is born and has a name. We can then add him/her to your ticket.
Infants will not be given a seat. The airlines expect parents to travel with them on their lap.
Airlines regard infants as being under 24 months old.
The fare is based on the child's age on the date of travel.
More detailed information can be found here Traveling with children
Search and Buy Flights to Patagonia
Cancellation Protection
Protects
Trusted Choice
65,000 happy customers
Rated 4.5 Stars. Based on 3,581 service ratings over the past year
Dedicated customer service team on hand to help
Secure payments
Cancellation Protection
Protects
Trusted Choice
65,000 happy customers
Rated 4.5 Stars. Based on 3,581 service ratings over the past year
Dedicated customer service team on hand to help
Secure payments
About Patagonia
Patagonia is a sparsely populated region located at the southern-most tip of South America. Patagonia spans across both Argentina and Chile and comprises of the southern section of the Andes mountains. Patagonia stretches from the Pacific to the Atlantic coast and ends in Tierra del Fuego, an archipelago sometimes included as part of Patagonia.
It is known for being a huge, stunning, desolate landscape. It's famous sites include the Perito Moreno Glacier, the Patagonian Ice Sheet and the penguin colonies of Ushuaia, the southernmost city in the world. Please use the search bar to search and buy flights to Patagonia. For further information on where to fly to, please read below.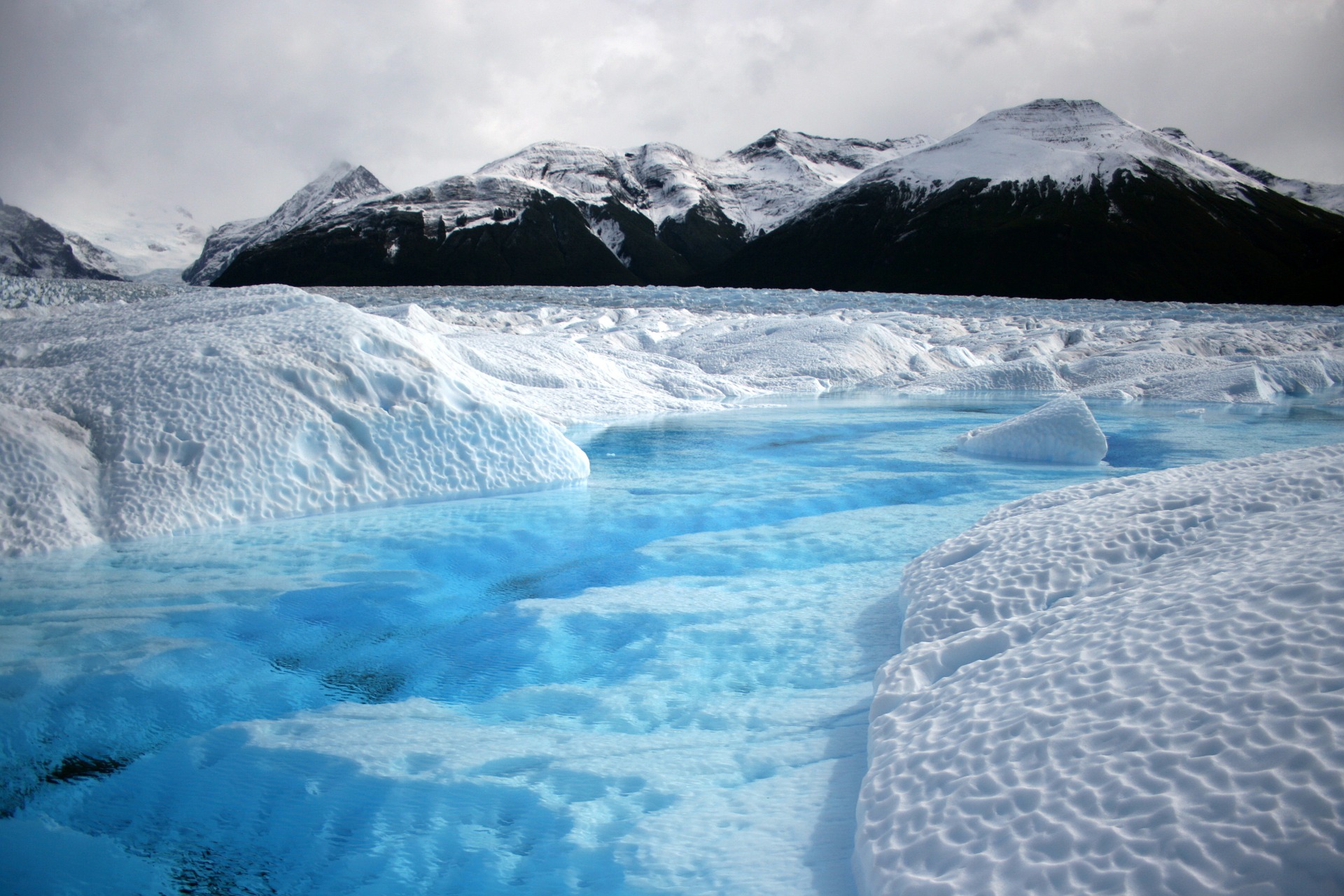 Airports in
Patagonia
Alternative Airlines provides flight comparisons for a wide range of airlines and airports located in Patagonia. When buying flights to Patagonia, visitors have two countries to choose from: Argentina or Chile. International flights will either come Comodoro Arturo Merino Benítez International Airport in the Chilean capital, Santiago, or Ezeiza International Airport in Buenos Aires, Argentina.
From either of these airports, you can begin your journey south! Just bear in mind, because Patagonia is a geographical region rather than a country, be careful to know when you are booking domestic and when you are booking international flights. Use the search bar above to find flights to the airports listed below.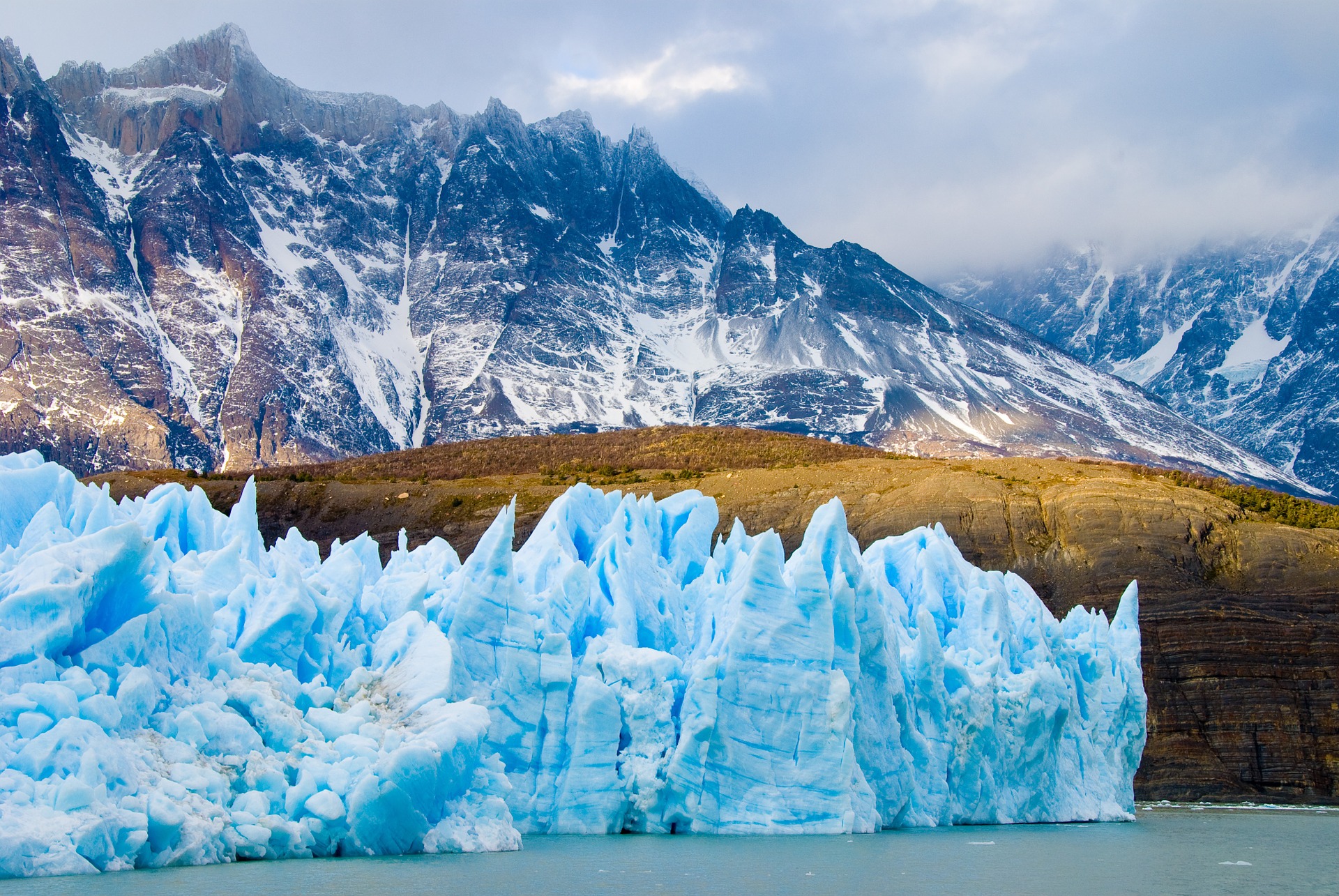 Airports in Patagonia
Chile
Puerto Montt (PMC)
Puerto Montt (PMC): As you reach northern Patagonia, Puerto Montt (PMC) is one of the main airports in the south of the country. It is within a short traveling distance from Puerto Varas, Chiloé and the start of the Carretera Austral.
Airlines that fly to PMC: Sky Airline and LATAM airlines fly to PMC from Santiago 12 times a day. The flight is less than 2 hours.
Puerto Natales (PNT)
Puerto Natales is the closest of the airports in Patagonia to Torres del Paine National Park, the most famous landmark in the region.
Airlines that fly to PNT: LATAM airlines flights to this airport vary seasonally, due to demand. Between December 6 and February 25, flights depart twice weekly from Santiago for Puerto Natales, with a flight time of three hours and ten minutes.
Punta Arenas
Punta Arenas is the largest city in Chilean Patagonia. Torres del Paine National Park is also the key destination for a series of adventure cruises to the Chilean fjords, Cape Horn and beyond.
Airlines that fly to PUQ: Sky Airline and LATAM airlines fly to PUQ from Santiago 5 times a day. The flight is about 3.5 hours. Other airlines that fly to Punta Arenas include Aerovias DAP and JetSmart.
Airports in Patagonia
Argentina
San Carlos de Bariloche Airport (BRC)
On the Argentinian edge, Bariloche bridges travellers to Patagonia. It's popular for its proximity to Nahuel Huapi National Park, which is a great place for adventure activities, including hiking, skiing and water sports.
Airlines that fly to BRC: Aerolineas Argentinas and LATAM airlines fly to BRC 10 times a day from Buenos Aires.
Trelew: Almirante Marcos A. Zar Airport (REL)
A little bit off the beaten track, Trelew is ideally situated for those planning on visiting the Magellanic penguin colony at Punta Tombo or to see the marine wildlife that lives on the Valdes Peninsula.
Airlines that fly to REL: Aerolineas Argentinas flies to REL three times a day from Buenos Aires. It takes two hours.
El Calafate: Comandante Armando Tola International Airport (FTE)
This is a base for tourists wanting to tour Glacier Perito Moreno and the surrounding Santa Cruz province.
Airlines that fly to FTE: Aerolineas Argentinas and LATAM have 6 flights a day between FTE and Buenos Aires
Ushuaia: Malvinas Argentinas International Airport (USH)
Ushuaia is the world's southernmost city. It is the point of no return. Or the point to embark on a cruise to Antarctica, whichever you prefer. It's also a short distance from Cerro Castor, the most southerly ski resort in South America.
Airlines that fly to USH: Aerolineas Argentinas and LATAM fly to USH three times a day from Buenos Aires. It takes three and a half hours.
Flights to Patagonia

News
23rd February 2018
Patagonia's mystical allure
Adventurous globetrotters may be tempted book an Aerolineas Argentinas flight to South America to explore Patagonia after one writer claimed the location still has an unusual allure. Travel news editor for the Daily Telegraph Charles Stammer-Smith noted that a variety of "dreamers, wanderers, adventurers and writers" have been attracted to the region. One of the most famous of these was Bruce Chatwin, whose book In Patagonia gained him a Hawthornden Prize and EM Forster Award.
However, according to Mr Stammer-Smith, the location's growing popularity among tourists has not diminished its "mystical appeal". Those who book flights to Buenos Aires with the intention of travelling south to Patagonia may want to make their way to El Calafate. From here they can visit the Perito Moreno Glacier in the Los Glaciares National Park, which is three miles wide and covers 97 square miles.