Search & Buy Air Transat Flights
Let's fly!

Select your payment method to view total prices including any payment fees:

Buy
Air Transat

Flights

Search and Buy Air Transat Flights with Alternative Airlines
Make an Air Transat reservation and find some amazing deals with discounted flight tickets
---
About Air Transat
Air Transat is a Canadian airline based in Montreal, Canada. Air Transat serves 60 destinations in 25 countries in Europe, the Caribbean, Mexico and the US. The airline flies to many destinations worldwide, including Calgary, Toronto, Halifax, Montreal, Vancouver, St John's, London, Manchester, Birmingham, Glasgow, Brussels, Amsterdam, Athens, Cancun, Fort Launderdale, Hamilton, Havana, Panama City, Punta Cana and Santa Clara.
Air Transat was established in December 1986 and was started operations in November 1987. Their main operating bases are Montreal-Pierre Elliot Trudeau International Airport and Toronto Pearson International Airport. In 2009, Air Transat announced a partnership with CanJet. This was subsequently replaced by an agreement with Calgary-based Westjet. Air Transat's fleet consists of Airbus A310, Airbus A330 and Boeing 737. Air Transat operates direct flights to Toronto, Montreal, Calgary and Vancouver from London Gatwick, Birmingham, Manchester, Glasgow and Dublin airports. Travelling from the UK, passengers with Air Transat will enjoy the wide-body Airbus A310 or A330 aircraft and savour the choice from their Euro Bistro menu.
---
Air Transat Class Fares
Air Transat operates the Club Class, which is a exclusive, spacious Club cabin with wider, leather seats and specially selected travel amenities. In addition, Air Transat provides complimentary seat selection service, generous baggage allowance, exclusive rapid check-in counter and priority boarding. In addition, Club Class passengers enjoy a generous baggage allowance of 40kg for checked baggage and 15kg carry-on.
---
Air Transat Baggage Allowances
Air Transat baggage policy depends on the route chosen.
For flights between Canada and the UK, Air Transat entitles its passengers to 1 bag per person with a maximum weight of 10kg for economy class.
For checked baggage, for flights between Canada and the UK, Air Transat allows 1 piece of baggage per paying passenger or 2 pieces per paying passenger in club class.
The maximum weight for checked baggage is 23kg.
---
Book Air Transat Flights in English
Alternative Airllines book Air Transat Flights in English to provide you with the best service. We pride ourselves on trust, ensuring that details and payments are dealt with in a safe and secure manner. Communication is conducted in English, to ensure ease of being understood.
---
Air Transat Inflight Entertainment
Inflight Entertainment can be found on your Air Transat flight by watching the screen built into the seat in front of you, or by downloading the CinePlus app onto your own portable device.
Air Transat TV
Airbus A330 aircraft are equipped with individual touch screens showing a wide range of TV shows including documentaries, comedies, dramas as well as an exciting selection of Kid's TV shows. By downloading the CinePlus app, you can watch TV shows by streaming them directly onto your personal device. This can also be done a few days before departure to have inflight entertainment when flying on Airbus A320, A321 and Boeing 73 aircraft.
Air Transat Movie
On board Airbus A330 aircraft, you can choose from a range of action, comedy, drama and family movies on the individual touch screens that are built into the seat in front of you. You can also find Air Transat's inflight movie selection by downloading the CinePlus app. This can also be done a few days before departure to have inflight entertainment when flying on Airbus A320, A321 and Boeing 73 aircraft.
---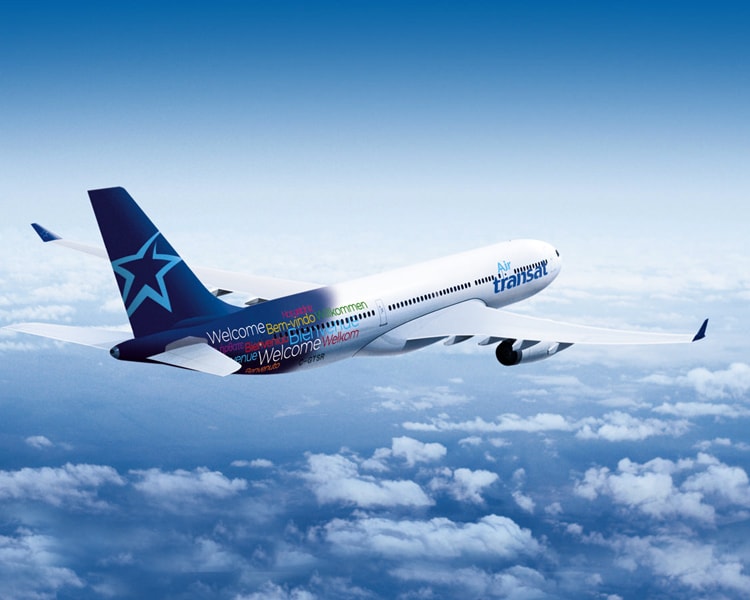 Popular Routes
London

Toronto
Glasgow

Calgary
Vancouver

Glasgow
Birmingham

Toronto
Departure Airport

Arrival Airport
Calgary

Vancouver
---

The Fleet
Airbus A310-300
Boeing 737-800
---
HUB Airport - Montreal Pierre Elliot Trudeau International Airport
The Montreal- Pierre Elliot Trudeau International Airport, formerly known as Montreal-Dorval International Airport, is located in the Island of Montreal which is quite isolated from the centre of the city, at about 20 kilometres. It is one of the two big airports in Montreal managed by the Aeroports de Montreal, a non-profit organization.
The Montreal- Pierre Elliot Trudeau International Airport is the fourth busiest airport in the country with an average of 9 million passengers per year, from which more than half of them having international destinations. It serves as main base to Air Inuit, CanJet and Sunwing Airlines, besides from Air Transat.

---
Alternative Airlines to Air Transat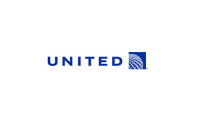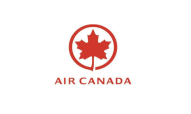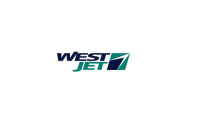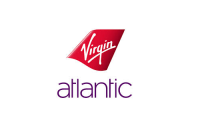 ---
News
13th June 2018
No more Air Transat flights for Saskatoon and Regina
Airline reviewing current routes and destinations while updating its fleet of aircraft
Air Transat no longer offers flights in Saskatoon and Regina.
Air Transat is no longer flying into Regina and Saskatoon.
The airline notified both airports of its decision earlier this month. The company, which typically served the two markets during the winter months, is reviewing current routes and destinations while updating its fleet of aircraft.
Regina Airport Authority CEO James Bogusz says the decision is disappointing, but he hopes Air Transat will return and that other services, such as SunWing, will help fill the gap for seasonal travel.
May 2018
Air Transat plans to launch Toronto - Edmonton service from November 2018
Air Transat will introduce a new domestic sector this winter, where it plans to operate Toronto – Edmonton route. On board Airbus A321 aircraft, the airline will operate 2 round-trip flights on Mondays from the begining of November 2018. If all goes to plane, service will increase to 4 times a week, with Air Transat adding another 2 round-trip flights on Wednesdays in mid-December.
November 2017
Transat celebrates its 30th anniversary
With 375 partners and guests in attendance at its facilities at Montréal–Trudeau airport, Transat A.T. Inc., Canada's largest integrated tourism company, on November 13 celebrated its 30th anniversary, taking the opportunity to unveil its new fleet livery, which, like the company, blends innovation with continuity.
"I feel a great sense of pride when I look at how far we've come since November 14, 1987, when our first flight took off from Montreal bound for Acapulco," said Jean-Marc Eustache, President and Chief Executive Officer of Transat. "And our journey is far from over. While our tour operating business and our aviation operations are tried and tested, our services continue to evolve to meet the expectations of travellers today and in the future. We have plenty of innovations coming up, including the new fleet livery that we are unveiling this evening, and the new hotel division that we are about to create, all in pursuit of our goal of remaining at the forefront of the travel industry."
Throughout its 30-year history, Transat has stayed true to the vision of its founders: that of a leisure travel company open to the world. Today, Transat offers customers 60 destinations in two major markets: transatlantic (Europe and the Middle East) and South, out of 21 Canadian airports. It commercializes its flights to Canada in 13 European countries, as well as in Israel, the United States and at its Sun destinations. It boasts 5,000 passionate employees worldwide, who help brighten the everyday with the joy of vacations for more 4.5 million passengers every year. And it is working to build a better future for the planet, through engagement with communities and investments in sustainable development.
"The story of Transat's growth over the past 30 years is a remarkable one," said Dominique Anglade, Deputy Premier of Quebec, Minister of Economy, Science and Innovation, and Minister Responsible for the Digital Strategy, in her address. "Today, Transat is Canada's leading integrated tourism company, and Air Transat is the country's number one leisure carrier. Transat also attracts some 500,000 European travellers each year to Quebec and the rest of Canada, notably from France and the United Kingdom, two major tourism markets. Through its operations, this first-class employer generates substantial economic benefits for all of Quebec."
Air Transat's new colours
Unveiled during the evening, the new Air Transat fleet livery reflects the recent evolution of the Transat brand image and remains faithful to the company's promise: to brighten the everyday with the joy of vacations. The star symbol, recognized emblem of Transat, is proudly displayed on the tail and the rear side fuselage and also on the wingtips. To mark the 30th anniversary, the design uses touches of grey, a nod to Air Transat's very first livery. That livery features gradated shades of blue, to evoke the transformative power of holidays. Finally, the Air Transat name appears on the side and underside of the fuselage, ensuring its visibility even when the aircraft is in flight.
Transat A.T. Inc. is a leading integrated international tourism company specializing in holiday travel and active in air transportation, accommodation, travel packaging and distribution. It operates mainly in Canada, Europe, Mexico and the Caribbean, with some 25 destination countries, and distributes products in over 50 countries.
May 2017
Air Transat has added new nonstop sectors for the Winter 2017 schedule
Canadian carrier airtransat in winter 2017/18 season is adding several new nonstop sectors to sun destinations, including Florida, Mexico and the Caribbean. Planned new sectors as follow. Note operational date listed above is based on departure from Canada.

Edmonton – Huatulco 18DEC17 – 05MAR18 1 weekly A310
Montreal – San Juan 24DEC17 – 22APR18 1 weekly 737-800
Montreal – Santo Domingo 23DEC17 – 21APR18 1 weekly 737-800
Montreal – Tampa 18FEB18 – 29APR18 1 weekly 737-800
Ottawa – Samana 22DEC17 – 06APR18 1 weekly 737-800
Sault Ste. Marie – Punta Cana 22DEC17 – 05APR18 1 weekly 737
Toronto – Fort-de-France 21DEC17 – 11JAN18 1 weekly 737-800
Toronto – San Juan 24DEC17 – 22APR18 1 weekly 737
Toronto – Tampa 18FEB18 – 29APR18 1 weekly 737-800
Vancouver – Punta Cana 10NOV17 – 27APR18 1 weekly A310
Vancouver – Varadero – Santa Clara – Vancouver 13NOV17 – 26MAR18 1 weekly A310 and/or A330-200
Windsor – Samana 28DEC17 – 22MAR18 1 weekly 737-800
July 2017
Air Transat announced it will replace A310s with A321neos
Air Transat (TS, Montréal Trudeau) has announced it has signed longterm commitments with AerCapfor the delivery of ten A321neo(Long Range) jets.
The tentative deal was first disclosed by the carrier's unions in January this year. On twelve-year terms, the aircraft will deliver between spring 2019 and autumn 2020, and will replace the Canadian leisure specialist's fleet of nine A310-300s, which will be gradually retired. Once in service, Air Transat plans to deploy the type on flights to both Caribbean and transatlantic destinations. Aside from its A310s, Air Transat's fleet currently consists of eleven A330-200s, four A330-300s, one B737-700, and seven B737-800s.
March 2017
Air Transat celebrated 30 years with special anniversary livery
Air Transat marked its 30th anniversary in 2017 and has painted its three high-density configured Airbus A330-300s in a special livery to commemorate the milestone. The colour scheme features a white front end and a light blue that starts aft of the wing, gradating to sky blue at the tail with the Transat star and "30 Years" logo on the tail. The three aircraft will retain their anniversary markings for the duration of the year. The airline currently operates 14 Airbus A330s.
It plans to soon announce a replacement aircraft for its nine aging Airbus A310-300 jets, which average over 26.5 years old (the oldest was delivered to Transat in 2001, and three have already been retired and scrapped). There is speculation that the Airbus A321 will replace the A310 fleet. The airline also operates a number of Boeing 737-800s, and brings on more wet-leased machines for the busy winter sun destination season from several European operators, including Smartwings and Transavia.
How to pay
You can pay for your flights with Air Transat in the currency and payment method of your choice when booking through Alternative Airlines.
We accept PayPal making flight purchases with Air Transat easy and more secure for customers. PayPal is one of the leading forms of online payment, with more than 169 million accounts worldwide.