Buy Cheap Flights Summer 2022
Are you looking for cheap flights for Summer 2022? Discover how we can help using our Best Fare Calendar, hundreds of airline options and the ways we offer you to pay including Buy Now Pay Later products.
Alternative Airlines is a fast, easy and convenient booking experience, offering you flights from over 600 airlines including legacy and low-cost airlines. You'll be able to buy flights from the airlines your preferred.
---
Buy Cheap Summer Flights with Alternative Airlines
Summer is usually the time when students and their families are on holiday, visiting many destinations and reuniting with their love ones. Hence, July and August are the peak seasons for travel and can be quite expensive.
Of course, avoiding the peak seasons to travel would be the easiest way to save money. However, if you have to travel, there are ways that we've made it easier for you to locate cheap flights.
---
Tips for Buying Cheap Summer 2022 Flights
Use our calendar to find the cheapest flight
When you start searching for your flights, you'll need to fill in your destinations and your travel class. Once that's done, you'd select the travel dates, which is when our Best Fare Calendar comes in.
The Best Fare Calendar shows you the cheapest date that is cheapest for you to travel in the month, with red being the most expensive and green being the cheapest.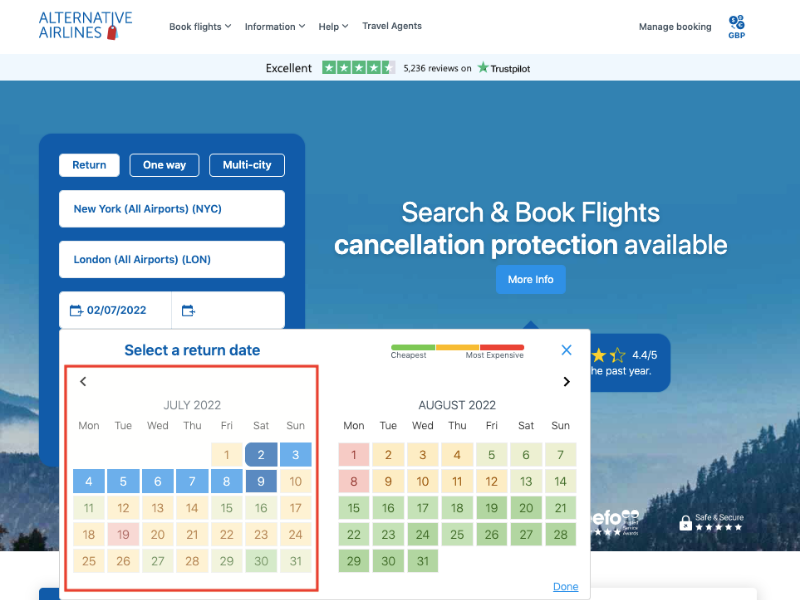 Filter by the cheapest flights
When we show you all the flights available for your route, you can use our filter to find the cheapest airline to fly with. Flights with a connection are usually cheaper but it may not always be the case.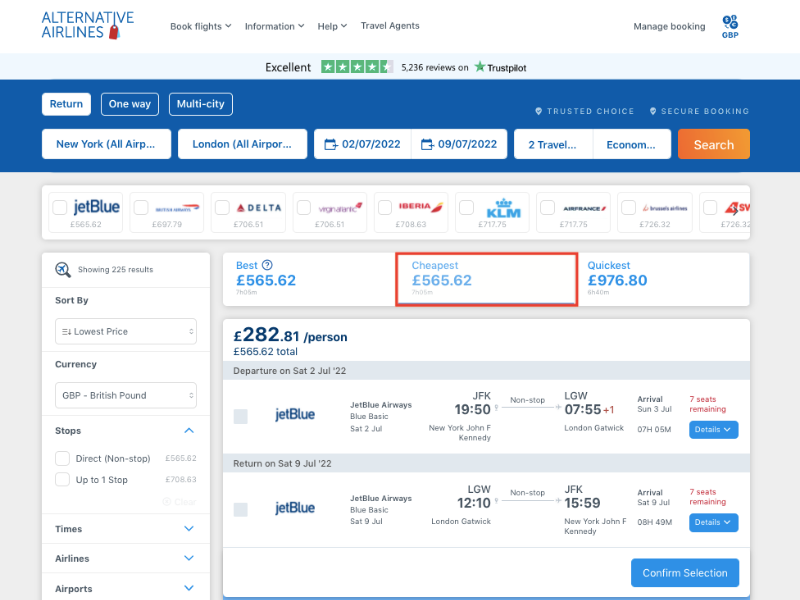 Utilise our Buy Now Pay Later and Financing Options
If you are planning to fly and want to make your flights more affordable, then you should consider using our buy now pay later and financing options like Afterpay, Affirm, PayPal Credit, Klarna and many others.
Depending on where you reside, we may have different offerings. However, these will usually offer you either pay in 3/4 instalment, pay monthly or pay weekly instalments.
---
How to Find and Book Cheap Flights for Summer 2022
Follow the steps below to find cheap flights for Summer 2022
STEP 1
Fill in our search form by entering the arriving and departing and arriving airport, travel dates and the number of passengers. Then you should select the travel dates, where you can choose the cheapest date to fly.
Remember, green is the colour you should be aiming for.
STEP 2
Filter the results we show you and find the cheapest flight available for your route.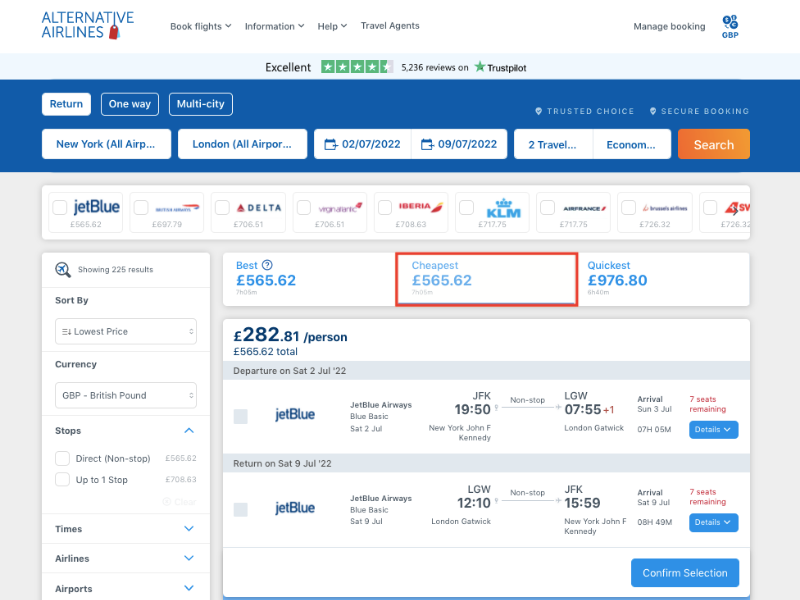 STEP 3
Fill in the passenger details and select all the add-ons you want for your flight.
Then select the buy now pay later/financing options we offer. Once you've been approved for your loan, you can make your flights more affordable by utilising the flexible payment options.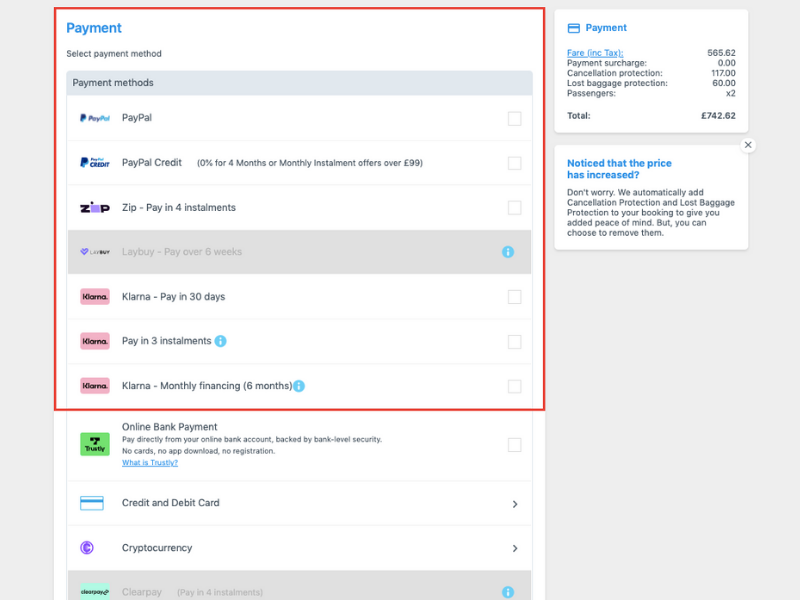 ---