Airlines will always try to sit children with their parents (subject to check-in)
Some airlines will allow travel for unaccompanied minors. Please email us to check.
The fare is based on the child's age on the date of travel.
More detailed information can be found here Traveling with children
Most airlines will let infants travel with their parent(s) for free. However some airlines will charge up to 10% of the adult ticket price. Click on 'Price Breakdown' to find out more.
If you are pregnant, but due before the flight departure date, please contact us once your baby is born and has a name. We can then add him/her to your ticket.
Infants will not be given a seat. The airlines expect parents to travel with them on their lap.
Airlines regard infants as being under 24 months old.
The fare is based on the child's age on the date of travel.
More detailed information can be found here Traveling with children
Legacy Carriers
Cancellation Protection
Protects
Trusted Choice
65,000 happy customers
Rated 4.5 Stars. Based on 3,581 service ratings over the past year
Dedicated customer service team on hand to help
Secure payments
Cancellation Protection
Protects
Trusted Choice
65,000 happy customers
Rated 4.5 Stars. Based on 3,581 service ratings over the past year
Dedicated customer service team on hand to help
Secure payments


Legacy Carriers
Buy airline tickets on legacy carriers at Alternative Airlines.
We offer flights on all the major legacy carriers, as well ones you may be unfamiliar with!
What is a
Legacy Carrier?

Legacy carriers are likely to be the big names you think of when considering major airlines.
In the United States, a common definition of a legacy carrier is an airline that had established interstate routes before the beginning of route liberalisation. Route liberalisation is the the process of removing government-imposed entry and price restrictions on airlines; in the US, the term specifically applies to the 1978 Airline Deregulation Act, a federal law that deregulated the airline industry.
Outside the US, a legacy carrier will often be a former national carrier which has become privatised over the years. Examples include Austrian Airlines and Air France. Besides former national carriers, there are also a few independently owned and operated legacy carriers. Examples include Air One (Italy), Spanair and Air Europa (Spain), and Aegean Airlines (Greece).
Use our search bar at the top of the page to search for flights on legacy carriers, we offer flights from over 650 airlines overall!
What makes an airline a
Legacy Carrier?
Legacy carriers are often considered the standard of service and amenities.
Also referred to as "full-service carriers", legacy carriers tend to offer a more complete and higher-end service than lower-cost carriers (LCC'S).
By definition, legacy carriers will be members of airline alliances, operate over an extensive domestic and transoceanic international route structure, offer better cabin service, including meal service and in-flight entertainment, as well as their own airport lounges. Legacy carriers will also offer multiple classes of service (Economy, Business, and a Premium class service), and tend to provide established frequent flyer programs.
Legacy carriers will also use a hub and spoke route network, and will typically have a broad and varied fleet with different types of aircraft. However, legacy carriers are changing their structure and their fleet to adapt to the competition that low-cost carriers brought to the industry.
What is a
Full-Service Carrier (FSC)?
Full-Service Carrier (FSC) also known as 'Full-Service Airline' are airlines that provide one standardised service to the passengers onboard the same cabin class regardless of how much you have paid for your ticket.
FSC is referred to the model that an airline is operating in whereas legacy carrier is only a name that is given to the airline.
Popular
Legacy Carriers
Take a look at these major legacy carriers, which are also the largest airlines in the world
American Airlines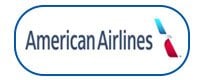 American Airlines is the world's largest airline when measured by revenue, fleet size, scheduled passengers carried, and the number of destinations served. Together with its regional partners, American Airlines operates an extensive international and domestic network. AAdvantage is the frequent flyer program for American Airlines, and is the largest of its type in the world.
Lufthansa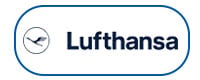 Lufthansa is the leading airline in Germany and, when combined with its subsidiaries, is also the largest airline in Europe. Lufthansa is one of the founding members of Star Alliance, one of the largest airline alliances in the world. The airline offers First, Premium, Premium Economy, and Economy Class on most long-haul aircraft, has an established frequent-flyer programme (Miles & More), and operates four types of lounges within its destination network.
Other
Legacy Carriers
As well as the major airlines, you can also book flights with us on these other legacy carriers.
Legacy Airlines
FAQs
Legacy carriers or low-cost airlines, is there a difference?
Legacy carriers are often compared to low-cost carriers (LLC's). Low-cost carriers operate under a different type of business model and are usually new airlines that sprung up to compete in the newly deregulated airline industry. LLC's tend to be focused on cost reduction for customers. You can find out more by visiting our low-cost carrier page.
Other types of airline business models include hybrid, regional, and charter airlines
What type of airline should I choose?
It might be assumed that low-cost airlines offer better value for customers, but choosing between full service and low-cost carriers is likely to come down to the complete package of quality, service, and price. You can use the search bar at the top of our page to find the best flights available.
Where can I buy flights on a legacy carrier?
You can buy a flight on a hybrid airline here at Alternative Airlines. With over 650 different airlines available overall, Alternative Airlines sell flights from every major legacy carrier, as well as many others.