Airlines will always try to sit children with their parents (subject to check-in)
Some airlines will allow travel for unaccompanied minors. Please email us to check.
The fare is based on the child's age on the date of travel.
More detailed information can be found here Traveling with children
Most airlines will let infants travel with their parent(s) for free. However some airlines will charge up to 10% of the adult ticket price. Click on 'Price Breakdown' to find out more.
If you are pregnant, but due before the flight departure date, please contact us once your baby is born and has a name. We can then add him/her to your ticket.
Infants will not be given a seat. The airlines expect parents to travel with them on their lap.
Airlines regard infants as being under 24 months old.
The fare is based on the child's age on the date of travel.
More detailed information can be found here Traveling with children
Hybrid Airlines
Cancellation Protection
Protects
Trusted Choice
65,000 happy customers
Rated 4.5 Stars. Based on 3,581 service ratings over the past year
Dedicated customer service team on hand to help
Secure payments
Cancellation Protection
Protects
Trusted Choice
65,000 happy customers
Rated 4.5 Stars. Based on 3,581 service ratings over the past year
Dedicated customer service team on hand to help
Secure payments


Hybrid Airlines
Buy airline tickets on hybrid carriers at Alternative Airlines. We offer flights from hundreds of hybrid airlines that offer great service at a great price!
What is a
Hybrid Airline?

A hybrid airline is an unofficial term for an airline that operates with a low-cost business model but has a standard of service that is similar to what you would expect from standard and legacy carriers.
Hybrid airlines put emphasis on great service — often with tier-priced cabin classes and a number of different amenities — while keeping prices competitive within the market.
The term 'hybrid airline' is fairly new in aviation and is most commonly used to separate low-cost carriers with a low standard of service (ultra-low-cost carriers) from low-cost-carriers that offer a better standard of service (hybrid airlines).
Use our search form at the top of the page to search for flights on hybrid airlines, we offer flights from over 650 airlines overall!
Popular
Hybrid Carriers
Take a look at some of the most popular hybrid carriers that have defined the term.
JetBlue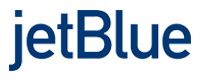 Regarded by many as the hybrid airline. JetBlue has a range of benefits and special services that you would not get with an ordinary low-cost-carrier.
Most notably, JetBlue offers free Wi-Fi, more legroom in coach than any other US airline (based on average fleet-wide seat pitch), free snacks and drinks, as well an inflight entertainment system provided by DIRECTV.
Norwegian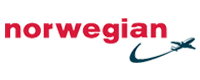 Thanks to its very fairly priced long-haul prices, Norwegian has established itself as one of the flagship hybrid airlines.
Norwegian has a range of great ameneties, such as free Wi-Fi and an award-winning entertainment system. Norwegian also offers a Premium Cabin class, which gives passengers the opportunity to upgrade their flight experience further for an additional cost.
Southwest Airlines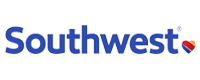 Southwest Airlines is considered as a hybrid airline by many thanks to its 'Business Select' fares. Southwest Business Select is essentially a budget version of what you'd expect from Business Class on a standard airline. Admittedly, the service you receive on Southwest's Business Select is not comparable to Business Class on standard and legacy carriers. However, it's a fraction of the price and is not something that most LCC offer.
Germanwings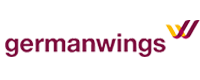 Germanwings tier-priced cabin classes define it as a hybrid carrier. The airline gives you the choice of four different fares which ranges from a basic-budget fare (comparable to what you'd expect from a traditional low-cost airline) or pay a little extra for more comfort and better service.
Bamboo Airways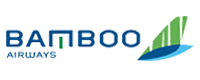 With its slogan 'more than just a flight', Bamboo Airways put emphasis on offering a high-standard of service while keeping cost at a minimum.
The level of service does depend on which fare you purchase. However, even the airline's most basic fare 'Bamboo Eco' is of a fairly good standard for its price
Other
Hybrid Carriers
While 'hybrid airline' isn't an official term, here are some other airlines that are widely considered hybrid airlines, or have similar service and features to a hybrid airline:
Hybrid Airlines
FAQs
What are hybrid airlines?
To put it simply, hybrid airlines are carriers that operate with a low-cost business model but put an emphasis on offering a high standard of service. A true hybrid airline will offer services similar or equivalent to a standard or legacy airline, while keeping prices competetive to low-cost carriers.
Are hybrid airlines the same as low-cost carriers?
As the term 'hybrid airline' is an unofficial term, technically, hybrid airlines are low-cost carriers. However, hybrid airlines offer a better standard of service compared to other low-cost carriers.
Where can I buy flights on a hybrid airline?
You can buy a flight on a hybrid airline here at Alternative Airlines. With over 650 different airlines offered overall, Alternative Airlines sell flights from every major hybrid airline, as well some more niche hybrid airlines that you may have not come across before.
Are flights from hybrid airlines cheaper?
It depends what you're comparing it to. Flights from hybrid airlines are often cheaper than those of standard and legacy carriers. On the flip side, compared to an ultra-low-cost airline, it will be more expensive. This is because ultra-low-cost carriers generally only offer the seat with little-to-no additional amenities and a low standard of service. However, generally speaking, hybrid airlines are considered to be fairly good value.