Airtran Airways Reservations with Alternative Airlines
Make a Booking and Find Some Amazing Deals
AirTran Airways is now part of Southwest Airlines. Use our search form to search for the same routes or book through our Southwest Airlines page.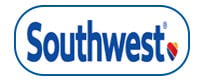 ---
About
AirTran Airways was an American low-cost airline that was acquired by Southwest Airlines in 2014. Air Tran was based at Orlando International Airport (MCO) for the majority of the time that it flew but moved to Hartsfield-Jackson Atlanta International Airport (ATL) when it was bought by Southwest.
At the time that it merged into Southwest, AirTran Airways operated nearly 700 daily flights. The airline flew a mix of domestic and international flights. Within the US, it mainly focussed on flying to destinations in the eastern and midwestern areas of the US. Internationally, it flew to destinations in Mexico and Central America.
AirTran launched in 1993, under the name Conquest Sun Airlines. A year after it launched, it rebranded to AirTran Airways. In 1997, the airline merged with another struggling US airline, ValuJet, and took on many of its flight routes. In the 2000s, the airline really expanded its domestic flight offering, launching a regional subsidiary brand (AirTran JetConnect) and launching many new routes to destinations in smaller cities.
In 2010, Southwest announced that it will buy AirTran Airways and acquire all of its routes. The merger took over four years and AirTran Airways was fully integrated into Southwest Airlines on December 28, 2014.
Looking for flights to the Caribbean Islands? AirTran Airways operates scheduled passenger flights throughout the Caribbean.
---
Destinations
At the time that it merged with Southwest, AirTran Airways flew to more than 69 destinations across the US and to other parts of North America and Central America. This included destinations such as Mexico City, Punta Cana, Montego Bay, Los Angeles, San Francisco, Orlando, Miami, Atlanta, Chicago, Wichita, Grand Rapid, St.Louis, New York City, Houston, Burlington, Seattle, Charleston, and many more.
If you're looking to fly within the Caribbean, our guide to domestic flights around the Caribbean offers lots of helpful information, including an airline guide and FAQs.
Domestic
COUNTRY
CITY
AIRPORT
Aruba
Oranjestad
Queen Beatrix Airport
Bahamas
Nassau
Lynden Pindling Airport
Bermuda
Bermuda
L.F. Wade Airport
Dominican Republic
Punta Cana
Punta Cana Airport
Jamaica
Montego Bay
Sangster Airport
Mexico
Cabo San Lucas
Los Cabos Airport
Mexico City
Mexico City Airport
Cancún
Cancún Airport
Puerto Rico
San Juan
Luis Muñoz Marín Airport
International
STATE
CITY
AIRPORT
Alabama
Huntsville/Decatur
Huntsville Airport
Arizona
Phoenix
Phoenix Sky Harbor Airport
California
Los Angeles
Los Angeles Airport
San Francisco
San Francisco Airport
Santa Ana/Orange County
John Wayne Airport
Colorado
Denver
Denver Airport
Connecticut
Hartford/Springfield
Bradley Airport
Florida
Fort Lauderdale
Fort Lauderdale-Hollywood Airport
Fort Myers
Southwest Florida Airport
Jacksonville
Jacksonville Airport
Palm Beach
Palm Beach Airport
Pensacola
Pensacola Airport
Key West
Key West Airport
Miami
Miami Airport
Orlando
Orlando Airport
Sarasota/Bradenton
Sarasota-Bradenton Airport
Tampa
Tampa Airport
Georgia
Atlanta
Hartsfield–Jackson Atlanta Airport
Illinois
Bloomington
Central Illinois Airport
Chicago
Chicago Midway Airport
Moline
Quad City Airport
Indiana
Indianapolis
Indianapolis Airport
Iowa
Des Moines
Des Moines Airport
Kansas
Wichita
Wichita Eisenhower National Airport
Kentucky
Lexington
Blue Grass Airport
Louisville
Louisville Airport
Louisiana
New Orleans
Louis Armstrong New Orleans Airport
Maine
Portland
Portland Jetport
Maryland
Baltimore
Baltimore-Washington Thurgood Marshall Airport
Massachusetts
Boston
Logan Airport
Michigan
Detroit
Detroit Metropolitan Wayne Airport
Flint
Bishop Airport
Grand Rapids
Gerald R. Ford Airport
Minnesota
Minneapolis/St. Paul
Minneapolis-Saint Paul Airport
Missouri
Branson
Branson Airport
Kansas City
Kansas City Airport
St. Louis
Lambert-Saint Louis Airport
Nevada
Las Vegas
McCarran Airport
New Jersey
Atlantic City
Atlantic City Airport
Newark
Newark Liberty Airport
New York
Buffalo
Buffalo Niagara Airport
Newburgh
Stewart Airport
New York City
LaGuardia Airport
Rochester
Greater Rochester Airport
White Plains
Westchester Airport
North Carolina
Charlotte
Charlotte/Douglas Airport
Raleigh-Durham
Raleigh-Durham Airport
Asheville
Asheville Airport
Ohio
Akron/Canton
Akron-Canton Airport
Columbus
Port Columbus Airport
Dayton
Dayton Airport
Oklahoma
Oklahoma City
Will Rogers World Airport
Pennsylvania
Allentown
Lehigh Valley Airport
Harrisburg
Harrisburg Airport
Philadelphia
Philadelphia Airport
Pittsburgh
Pittsburgh Airport
Tennessee
Knoxville
McGhee Tyson Airport
Memphis
Memphis Airport
Texas
Dallas/Fort Worth
Dallas/Fort Worth Airport
Austin
Austin Bergstrom Airport
Houston
William P. Hobby Airport
San Antonio
San Antonio Airport
Vermont
Burlington
Burlington Airport
Virginia
Newport News
Newport News/Williamsburg Airport
Norfolk
Norfolk Airport
Richmond
Richmond Airport
Washington D.C.
Ronald Reagan Washington Airport
Washington D.C.
Washington Dulles Airport
West Virginia
Charleston
Yeager Airport
Washington
Seattle
Seattle-Tacoma Airport
Wisconsin
Milwaukee
General Mitchell Airport
---
Fleet
As of April 2021, AirTran's fleet consists of 140 aircraft:
88 x Boeing 717-200 (117 per passenger) The largest operator of this aircraft
52 x Boeing 737-700 aircraft (137 per passenger)
---
What Happened to ValuJet?
ValuJet was an airline that was established in 1993. ValuJet offered many domestic services across the US from its base in Georgia, as well as some international routes to Canada. After some difficult years of operations, the airline was grounded for a few months, before it returned with a smaller fleet and smaller route network. In 1997, the airline's parent holding company acquired AirTran Airways. One of the first courses of action that the company took was to merge ValuJet and AirTran Airways operations. AirTran Airways continued as the surviving brand and, therefore, the ValuJet name stopped being used with the merger.
---
Frequent Flyer
A+ Rewards
A+ Rewards was the frequent flyer program for AirTran Airways. It rewarded passengers loyal to the airline by giving members of A+ Rewards points each time they flew with the airline. These points could be used to spend on future flights with the airline. On top of this, members with an A+ Rewards membership were also given a range of other benefits, such as access to increased baggage allowances, priority check-in and more.
---
Airline Alliance
AirTran Airways wasn't a member of any airline alliance.
---
Codeshare Agreement
After Southwest bought AirTran in 2010, AirTran and Southwest created a codeshare agreement. This lasted up until 2014 when all AirTran routes were merged into Southwest.
---
Hub Airport
Orlando International Airport
Orlando International Airport (MCO) is the main international airport in Orlando, Florida and was the hub airport for AirTran Airways. Air Tran used Orlando International as its main hub for the whole time that flew under the AirTran Airways name. It previously used Fort Lauderdale as its hub and, when it merged with Southwest, began using Dallas/Fort Worth as its hub. Orlando International has four runways, two terminal buildings and handles over 50 million passengers each year. AirTran also had secondary hubs at Atlanta, Baltimore and Milwaukee.
The 34 airlines flying to and from this hub airport include Air Tran Airways, Spirit Airlines, Frontier Airlines, American Eagle, JetBlue and Silver Airways.
---
Alternative Airlines to AirTran Airways
Please click on the logos below to find out more about Air Tran that fly similar routes:
---
FAQs
Can I book AirTran Airways flights online?
Yes, Alternative Airlines is an online flight search and booking site that makes it easy to find the flights that you're looking for. To begin, use the search bar at the top of the page, by entering Florida as your arrival airport, and the Caribbean airport you'll be departing from.
Where does AirTran Airways fly to?
Air Tran Airways flies to a number of destinations within the Caribbeans including Aruba, Bahamas, Jamaican, Dominican Republic and more. It also flies international flights to Florida, Michigan, Georgia, and many others.