Trusted Choice
Secure Booking
Airlines will always try to sit children with their parents (subject to check-in)
Some airlines will allow travel for unaccompanied minors. Please email us to check.
The fare is based on the child's age on the date of travel.
More detailed information can be found here Traveling with children
Most airlines will let infants travel with their parent(s) for free. However some airlines will charge up to 10% of the adult ticket price. Click on 'Price Breakdown' to find out more.
If you are pregnant, but due before the flight departure date, please contact us once your baby is born and has a name. We can then add him/her to your ticket.
Infants will not be given a seat. The airlines expect parents to travel with them on their lap.
Airlines regard infants as being under 24 months old.
The fare is based on the child's age on the date of travel.
More detailed information can be found here Traveling with children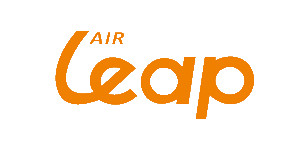 Search & Book Flights

With AirTran Airways
Cancellation Protection
Protects
Trusted Choice
65,000 happy customers
Rated 4.5 Stars. Based on 3,581 service ratings over the past year
Dedicated customer service team on hand to help
Secure payments
Cancellation Protection
Protects
Trusted Choice
65,000 happy customers
Rated 4.5 Stars. Based on 3,581 service ratings over the past year
Dedicated customer service team on hand to help
Secure payments
Buy
AirTran Airways

Flights
Airtran Airways Reservations with Alternative Airlines
Make a Booking and Find Some Amazing Deals
---
About Airtran Airways
AirTran Airways was an American low-cost airline headquartered originally in Orlando, Florida then in Dallas, Texas after its acquisition by Southwest Airlines, into which it was integrated. AirTran Airways operated nearly 700 daily flights, primarily in the eastern and midwestern United States, with its principal hub at Hartsfield-Jackson Atlanta International Airport where it operated nearly 200 daily departures. AirTran's fleet consisted of Boeing 717-200 aircraft, of which it was the world's largest operator and Boeing 737-700 aircraft. It was fully integrated into Southwest Airlines on December 28, 2014.
AirTran Airways' fleet consisted of B717 and B737s. AirTran Airways operated a two-class configuration featuring Business Class and Economy Class. Business class included rows 1–3 and coach began with row 10; rows 4–9 are skipped for numbering purposes and 13 is skipped due to superstition. AirTran Airways did not participate in any major global airline alliances, but the airline had a codeshare agreement with its parent airline, Southwest Airlines.
---
What Happened to ValuJet?
ValuJet was an airline that was established in 1993. ValuJet offered many domestic services across the US from its base in Georgia, as well as some international routes to Canada. After some difficult years of operations, the airline was grounded for a few months, before it returned with a smaller fleet and smaller route network. In 1997, the airline's parent holding company acquired AirTran Airways. One of the first courses of action that the company took was to merge ValuJet and AirTran Airways operations. AirTran Airways continued as the surviving brand and, therefore, the ValuJet name stopped being used with merger.
---
Airtran Airways is now part of Southwest Airlines
Southwest Airlines flies to many destinations including Chicago, Baltimore, Washington, Midway, Las Vegas, Denver, Dallas, Phoneix, Houston, Orlando, Atlanta, Los Angeles, Arizona, Oranjestad, Nassau, Belize City, Liberia, San Jose, Punta Cana, Mexico City and many others. Southwest Airlines carries the most domestic passengers of any US airline.
Southwest Airlines' extensive fleet consists of Boeing 737-300s, Boeing 737s, Boeing 737s and Boeing 737-800s.
On May 2, 2011, Southwest Airlines completed the acquisition of AirTran Airways by purchasing all of the outstanding common stock, corporate identity and operating assets of AirTran Holdings, Inc., the former parent company of AirTran Airways. Southwest Airlines first announced the acquisition on September 27, 2010 and received final approval from the United States Department of Justice on April 27, 2011.
After acquiring AirTran Airways, Southwest began a codeshare agreement with AirTran on February 14, 2013. The agreement ended after AirTran became fully integrated into Southwest on December 28, 2014.
---
Alternative Airlines
Please click on the logos below to find out more about airlines that fly similar routes: