Unfortunately, Barents AirLink ceased operations in 2016. Take a look at the airlines below that fly to similar destinations to Barents Airlink.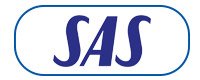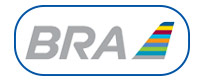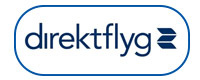 ---
About
Barents AirLink was a Swedish airline that flew between 1974–2016. The airline was based at Luleá Airport and — at the time that it stopped flying — offered flights to destinations within Scandinavia and to Russia.
Barents Airlink launched as Norkalottflyg in 1974. The airline flew a small number of scheduled flights for more than 40 years. However, in 2012, the airline was forced to suspend all operations due to financial difficulty. In 2016, the airline merged into Babock Scandinavian AirAmbulance, which is a helicopter airline that offers air ambulance flights for the Swedish, Finnish and Norwegian governments.
---
Fleet
At the time that it ceased operations, Barents AirLink's fleet was made up of a mix of regional jets. The airline has BAe Jetstream 32, Beechcraft Super King Air 200 and Piper PA-31 Navajo/Chieftain aircraft within its fleet.
---
Destinations
At the time that it ceased operations, Barents AirLink flew to the following destinations:
Lulea, Sweden
Pajala, Sweden
Tromsø, Norway
Murmansk, Russia
---
Hub Airport
Luleå Airport
Luleå Airport (LLA) is an airport based near Kallax, which is a village outside of Luleå, Sweden. The airport is small, with just one runway and one terminal. It handles more than one million passengers each year.
Barents AirLink was the only airline that used Luleå Airport as a hub at the time that it ceased operations and no airline has been based there since. Jonair, Norwegian and SAS Scandinavian Airlines.