Dniproavia Reservations with Alternative Airlines
Make a Dniproavia Booking and Find Some Amazing Deals
---
About
Dniproavia was a Ukranian airline that was based at Dnipro International Airport, Ukraine. The airline flew to many destinations including Vienna, Minsk, Sofia, Istanbul, Dnipropetrovsk, Ivano-Frankivsk, Kiev, Lviv and Odessa. Domestic scheduled services fly to the capital Kiev 3 x each weekday and twice at weekends. International services were also operated to Vienna, Moscow and Istanbul.
The Ukranian airline also operated direct scheduled flights Odessa, Burgas and Odessa. After being established in 1933 as Dnipropetrovsk Integrated Air Squad, on 22 June 1996, the airline became a joint stock company in a state-owned entity which included Dnipropetrovsk International Airport, thus giving the airline full control over its home base. In 2006, the airline announced a loss of just over 6 million USD, despite increasing revenues by 17 percent and carrying 54 percent more passengers. It blamed the loss on the suspension of its flights to Germany, due to a dispute with the German authorities over Lufthansa's landing rights at Dnipropetrovsk Airport. In October 2009, the airline was sold to Galtera investment group, however, it is now controlled by Ukrainian-Israeli entrepreneur Ihor Kolomoyskyi's Privat Group.
As of 25 March 2012, as a result of the Anti-monopoly committee of Ukraine's decision to allow the consolidation of the Ukrainian Aviation Group's physical and operational assets, the airline began to be operated by its parent company, Aerosvit. By mid of June 2012, the airline introduced their first Embraer 190. All Embraer 190 were ordered and operated by Dniproavia, but they were operated for the airline-partner AeroSvit. On the 9 January 2013, the company ceased all operations. Most of the airlines' planes were transferred to Windrose Airlines.
---
Alternative Airlines
Please click on the logos below to find out more about airlines that fly similar routes:
---
Economy Class
From fruit juice to soft drinks, snacks to meals, Dniprovavia has it all.
Economy seating
You can enjoy comfortable seats. Flight attendants are always prepared to serve you.
---
Premium Economy Class
You can enjoy a light meal, snacks and hot and cold beverages on board.
Premium Economy seating
With extra conform, you can enjoy spacious seating with a good amount of legroom. The team will be on-hand to help.
---
Fleet
During the time of its operation, its fleet included two Embraer ERJ-145 aircraft. These planes were later transferred to Windrose Airline, whose current fleet includes one Airbus A320-200, four AirbusA321-200 and seven Embraer 145 aircraft.
---
Frequent Flyer
Dniroavia operates a successful Bonus Club to reward frequent flyers with the airline. This is accessible via mobile devices and allows passengers to be rewarded with the airline for their frequent travel.
---
Route Map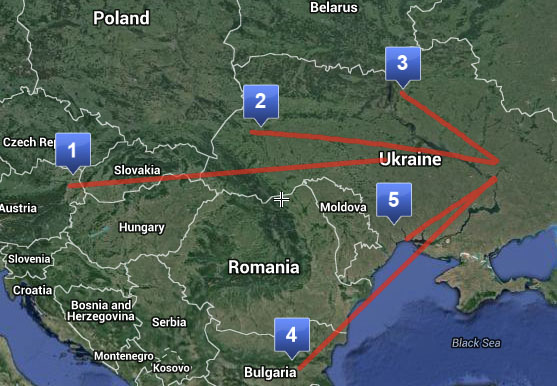 ---
Popular Routes
Dnepropetrovsk

Instanbul
Kiev

Dnepropetrovsk
Dnepropetrovsk

Lviv
Dnepropetrovsk

Odessa
Dnepropetrovsk

Wien
---
Hub Airport
Dnipropetrovsk International Airport International Airport
Dniproavia used to be based at Dnipropetrovsk International Airport, which is an airport that serves Dnipro in Ukraine. The airport has one runway and is served by airlines such as Austrian Airlines, Ellinair, Ukraine International Airlines and Windrose Airlines (which has taken over from Dniproavia).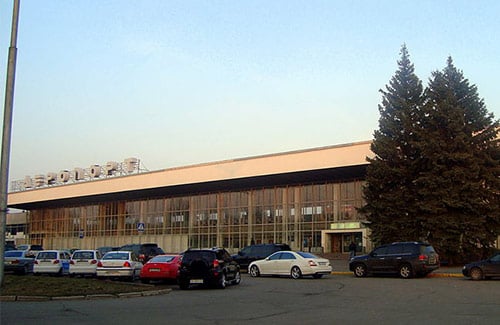 Photo credit: Gnesener1900
---