Airlines will always try to sit children with their parents (subject to check-in)
Some airlines will allow travel for unaccompanied minors. Please email us to check.
The fare is based on the child's age on the date of travel.
More detailed information can be found here Traveling with children
Most airlines will let infants travel with their parent(s) for free. However some airlines will charge up to 10% of the adult ticket price. Click on 'Price Breakdown' to find out more.
If you are pregnant, but due before the flight departure date, please contact us once your baby is born and has a name. We can then add him/her to your ticket.
Infants will not be given a seat. The airlines expect parents to travel with them on their lap.
Airlines regard infants as being under 24 months old.
The fare is based on the child's age on the date of travel.
More detailed information can be found here Traveling with children
Search & Book American Airlines Domestic Flights
Cancellation Protection
Protects
Trusted Choice
Rated 4.5 Stars. Based on 3,581 service ratings over the past year
Dedicated customer service team on hand to help
Secure payments
Cancellation Protection
Protects
Trusted Choice
Rated 4.5 Stars. Based on 3,581 service ratings over the past year
Dedicated customer service team on hand to help
Secure payments
Buy American Airlines Domestic Flights
Search and book American Airlines domestic flights at Alternative Airlines. Use our search form to search for any domestic route operated by American Airlines and book your flights through Alternative Airlines.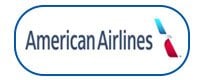 Why Buy American Airlines Domestic Flights?
American Airlines, is a major US-based airline headquartered in Fort Worth, Texas. American Airlines is the world's largest airline when measured by fleet size, scheduled passengers carried, and revenue passenger mile. The airline flies to over 350 destinations in over 50 countries.
American Airlines hubs across many airports including Charlotte Douglas International Airport, O'Hare International Airport, Los Angeles International Airport, Miami International Airport, etc.
If you're looking to fly domestic within the US with American Airlines - Alternative Airlines is here to help. American Airlines makes it super easy to fly domestically across the US - the airline operates flights to over 250 destinations in the United States.
---
American Airlines Domestic Routes
Most of American Airlines flight routes consist of domestic flights in the USA. American Airlines flies to over 250 domestic destinations within the US every day. Below are some of the most travelled domestic routes handled by American Airlines:
Denver ✈ New York, Orlando, Las Vegas and Atlanta
Philadelphia ✈ Orlando, San Diego, Detroit, Seattle
Las Vegas ✈ New York, Miami, Houston, Washington
Orlando ✈ Las Vegas, New York, Pittsburgh, Seattle
Below is a table of all domestic destinations and airports that American Airlines serves:
STATE
CITY
AIRPORT
Alabama
Birmingham
Birmingham-Shuttlesworth International Airport
Huntsville
Huntsville International Airport
Mobile
Mobile Regional Airport
Montgomery
Montgomery Regional Airport
Alaska
Anchorage
Ted Stevens Anchorage International Airport
Fairbanks
Fairbanks International Airport
Arizona
Phoenix
Phoenix Sky Harbor International Airport
Tucson
Tucson International Airport
Yuma
Yuma International Airport
Arkansas
Bentonville
Northwest Arkansas Regional Airport
California
Burbank
Hollywood Burbank Airport
Fresno
Fresno Yosemite International Airport
Los Angeles
Los Angeles International Airport
Ontario
Ontario International Airport
Palm Springs
Palm Springs International Airport
Sacramento
Sacramento International Airport
San Diego
San Diego International Airport
San Francisco
San Francisco International Airport
San Jose
Norman Y. Mineta San Jose International Airport
Santa Ana
John Wayne Airport
Santa Barbara
Santa Barbara Municipal Airport
Colorado
Colorado Springs
Colorado Springs Airport
Denver
Denver International Airport
Hayden
Yampa Valley Airport
Montrose
Montrose Regional Airport
Vail
Eagle County Regional Airport
Connecticut
Hartford
Bradley International Airport
District of Columbia
Washington, D.C.
Washington Dulles International Airport
Ronald Reagan Washington National Airport
Florida
Fort Lauderdale
Fort Lauderdale–Hollywood International Airport
Fort Myers
Southwest Florida International Airport
Jacksonville
Jacksonville International Airport
Miami
Miami International Airport
Orlando
Orlando International Airport
Sarasota
Sarasota Bradenton International Airport
Pensacola
Pensacola International Airport
Tampa
Tampa International Airport
West Palm Beach
Palm Beach International Airport
Georgia
Atlanta
Hartsfield–Jackson Atlanta International Airport
Hawaii
Honolulu
Daniel K. Inouye International Airport
Kahului
Kahului Airport
Kailua-Kona
Kona International Airport
Lihue
Lihue Airport
Idaho
Boise
Boise Airport
Illinois
Chicago
O'Hare International Airport
Indiana
Indianapolis
Indianapolis International Airport
Iowa
Des Moines
Des Moines International Airport
Kansas
Wichita
Wichita Dwight D. Eisenhower National Airport
Kentucky
Louisville
Louisville Muhammad Ali International Airport
Louisiana
Baton Rouge
Baton Rouge Metropolitan Airport
New Orleans
Louis Armstrong New Orleans International Airport
Maine
Portland
Portland International Jetport
Maryland
Baltimore
Baltimore–Washington International Thurgood Marshall Airport
Massachusetts
Boston
Logan International Airport
Worcester
Worcester Regional Airport
Michigan
Detroit
Detroit Metropolitan Airport
Minnesota
Minneapolis
Minneapolis−Saint Paul International Airport
Missouri
Kansas City
Kansas City International Airport
St. Louis
St. Louis Lambert International Airport
Montana
Bozeman
Bozeman Yellowstone International Airport
Missoula
Missoula International Airport
Nebraska
Omaha
Eppley Airfield
Nevada
Las Vegas
McCarran International Airport
Reno
Reno–Tahoe International Airport
New Hampshire
Manchester
Manchester-Boston Regional Airport
New Jersey
Newark
Newark Liberty International Airport
New Mexico
Albuquerque
Albuquerque International Sunport
Santa Fe
Santa Fe Municipal Airport
New York
Albany
Albany International Airport
Buffalo
Buffalo Niagara International Airport
New York City
John F. Kennedy International Airport
LaGuardia Airport
Rochester
Greater Rochester International Airport
Syracuse
Syracuse Hancock International Airport
North Carolina
Charlotte
Charlotte Douglas International Airport
Greensboro
Piedmont Triad International Airport
Raleigh
Raleigh–Durham International Airport
Wilmington
Wilmington International Airport
North Dakota
Bismarck
Bismarck Municipal Airport
Fargo
Hector International Airport
Ohio
Akron
Akron–Canton Regional Airport
Cincinnati
Cincinnati/Northern Kentucky International Airport
Cleveland
Cleveland Hopkins International Airport
Columbus
John Glenn Columbus International Airport
Dayton
Dayton International Airport
Toledo
Toledo Express Airport
Oklahoma
Oklahoma City
Will Rogers World Airport
Tulsa
Tulsa International Airport
Oregon
Portland
Portland International Airport
Redmond
Redmond Municipal Airport
Pennsylvania
Harrisburg
Harrisburg International Airport
Philadelphia
Philadelphia International Airport
Pittsburgh
Pittsburgh International Airport
Puerto Rico
San Juan
Luis Muñoz Marín International Airport
Rhode Island
Providence
T. F. Green Airport
Tennessee
Knoxville
McGhee Tyson Airport
Memphis
Memphis International Airport
Nashville
Nashville International Airport
Texas
Austin
Austin–Bergstrom International Airport
Dallas
Dallas/Fort Worth International Airport
El Paso
El Paso International Airport
Houston
George Bush Intercontinental Airport
San Antonio
San Antonio International Airport
U.S. Virgin Islands
Saint Croix
Henry E. Rohlsen Airport
Saint Thomas
Cyril E. King Airport
Utah
Salt Lake City
Salt Lake City International Airport
Virginia
Norfolk
Norfolk International Airport
Richmond
Richmond International Airport
Washington
Seattle
Seattle–Tacoma International Airport
Spokane
Spokane International Airport
Wisconsin
Milwaukee
Milwaukee Mitchell International Airport
Wyoming
Jackson
Jackson Hole Airport
Uruguay
Montevideo
Carrasco International Airport
---
The Cabin
When flying domestically with American Airlines, you'll have a choice of five different cabin classes - Basic, Main Cabin, Premium Economy, Business and First. Each class has different levels of services with a range of advantages.
Basic Economy: If you are looking to buy cheap American Airlines flight tickets then Basic Economy is the best option for you. In economy you'll still get a comfortable journey and enjoy the free in-flight entertainment.
Main Cabin: Main Cabin enables you to have snacks and soft drinks which are free of charge! Depending on your flight journey, additional food and drinks may be available to purchase. When you fly in Main Cabin you can book or buy your preferred seat.
Premium Economy: You are eligible for a chef-inspired meal with complimentary beer, wine, spirits and other refreshments during your premium experience. Each seat in Premium Economy has a USB port and power outlets. Plus, WI-FI you can purchase on-board.
Business: In Business class you'll receive a high level of service on all short international flights across the United States. Relax and unwind, all in-flight entertainment is free - catch up with the latest TV shows & movies. American Airlines Business class offers comfort and experience with its complimentary pillows and blankets.
First: This is the highest quality class with American Airlines. The First class cabin has wider seats and extra legroom to enable a comfortable and relaxed experience. You'll receive 5-star service - skip through airport queues and have priority boarding. American Airlines offers a premium variety of dishes with it's partner James Beard Foundation.
---
Check-In & Arrival
How to check-in
When flying with American Airlines you can check in online, at a check-in kiosk at the airport or at a full-service check-in counter at the airport.
Online
You can check-in online or from the American Airlines app from 24 hours - 45 minutes before the flight departure time (or 90 minutes for international flights). To avoid long queues at the airport we recommend that you check-in online.
Airport
If you're unable to check in online, you can check in at the airport using a self-service check-in kiosk or a full-service check-in desk.
Arrival time
Whether you're checking in online or at the airport, we advise that you aim to arrive at the airport at least 2 hours before your flight. When flying domestically within the United States, you can check in 45 minutes before your flight departure time. For international flights, check-in opens 60 prior to your flight time. Please bear in mind that some airports open check-in desks earlier - check your itinerary to find out the time check-in opens for your specific flight.
---
American Airlines Domestic Flight Baggage
Carry-On Baggage
For all American Airlines flights, you can bring one personal item and 1 carry-on bag on-board completely free of charge. A personal item can be a purse, a small handbag, a laptop, a briefcase and totes. Your personal item should fit under the seat in front of you and shouldn't exceed 18 x 14 x8 inches / 45 x 35 x 20 cm.
Carry-on bags shouldn't exceed 22 x 14 x 9 inches / 56 x 36 x 23 centimetres (including handles and wheels). If you're carry-on doesn't fit in the sizer at the airport, it may need to be checked. Your carry-on should fit in the overhead lockers.
Checked Baggage
Free checked baggage depends on the destination you wish to travel to and the cabin class you fly with. If you require luggage in Basic Economy you'll have to pay around $30 for your 1st checked bag. For all regions, other than Australia and New Zealand, your checked baggage allowance is dimension 62in (158cm) and weight 50lbs (23kg). For First and Business class, weight must not exceed 70lbs (32kg).
---
FAQs
Do you need a passport for American Airlines domestic flights?
No, if you are travelling within the US and are a US citizen you don't need a passport to travel. All you need is one piece of government-issued photo ID that displays your personal details including your date of birth and name.
If you're a non-US citizen you'll need a passport in order to travel within the US.
How early should I arrive for American Airlines domestic flights?
Whether you're flying internationally or domestically with American Airlines, we recommend that you arrive at the airport at least 2 hours prior to flight departure time, especially if you have to check in any baggage or need to ask for special assistance.
What meals are available on American Airlines domestic flights?
On domestic flights over 250 miles, you can buy alcoholic beverages including beer and wine. You can also purchase snacks on flights over 1,300 miles such as Pringles, roasted almonds and Haribos. For flights over 2,200 miles / over 4.5hours, you'll receive a meal free of charge as well as fresh fruit and yoghurt.
Do domestic American Airlines flights have Wi-Fi?
WI-FI is available to purchase on board for a small extra fee. American Airlines offers high-speed WIFI, keeping you connected thousands of feets up in the air. WI-FI is available on both domestic and international flights.
Is there in-flight entertainment on domestic flights with American Airlines?
American Airlines offers in-flight entertainment on international flights as well as domestic flights. Sit back and enjoy your flight with a wide range of free entertainment. Keep up with the latest TV shows or watch some old-school classic movies.