We do not currently offer Splintr a payment option through Alternative Airlines. However, we do offer lots of alternative buy now, pay later and financing options. This includes PayPal Credit, as well as Afterpay, Klarna and Affirm — depending on the country in which you reside.
Discover all our pay later options

---
Buy Flights using Splintr
Founded in Dubai in 2019, Splintr is a new Buy Now, Pay Later (BNPL) financial service provider, letting shoppers split the cost of their purchase into more manageable instlalments. Splintr is leading the way in BNPL in Africa and the Middle East — specifically within the English-speaking MENA region.
With Splintr, shoppers can spread the cost of their purchase into 3, 4 or 6 instalments.
Splintr is on a mission to take the stress out of shopping, while enabling consumers to still get what they want.
---
How to buy flights with Splintr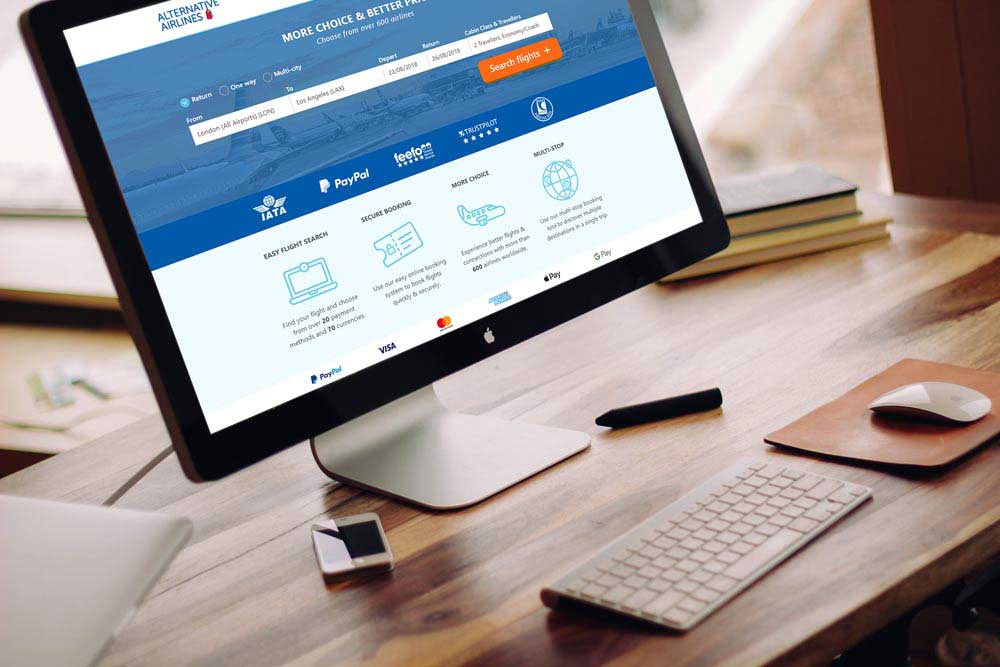 Follow these 3 steps book your flights and pay later with Splintr:
1

Begin by using the search form at the top of the page. Enter your departing and arriving airport, travel date(s), the number of passengers and your cabin class. Then hit 'Search Flights'.

2

We'll display all the available flight options for your search. Find and select the flights that you want. You can always change your search to compare alternative flights.

3

Complete the passenger details page and proceed to checkout. Select Splintr as your chosen payment option at checkout.
---
Splintr & Flights
Here are some top reasons to love using Splintr to spread the cost of your flights:
Easy to manage payment schedule
Transparency is everything with Splintr. Download the app to track your payments. Know exactly what is to be paid when, without any hidden fees.
Quick approval
Get what you want, when you want it. Sign up and get approved in no-time. You could checkout in minutes. See Splintr for full eligibility criteria.
Note: Unfortunately, Splintr is currently unavailable when booking flights through Alternative Airlines. But we do offer lots of other payment instalment options, including Affirm, Afterpay and Zip.
Find out more about all our ways to pay
---
Splintr and Flights
FAQs
What is Splintr?
With Splintr you can spread the cost of your online purchases over time. Through the Splintr app you can find stores, view and manage your repayments. Splintr is currently expanding into more and more countries in the Middle East and Africa, including the United Arab Emirates, which is where the company is founded.
Can I use Splintr to book flights?
Although we do not currently offer Splintr as a payment option, we do offer lots of alternative 'Buy Now, Pay Later' (BNPL) and financing options. If you live in the Middle East, including within the United Arab Emirates and Saudi Arabia, you can spread the cost with Tabby. Lookout for the Tabby logo at checkout to see whether you qualify. With Tabby, you can pay back in 4 payments over 3 months, completely interest-free.
As well as Tabby, you can also use PayPal Credit to finance your flights. Depending on where you reside, we also offer Klarna, Affirm, Afterpay, Zip and more.
Discover all our pay later and financing options