Unfortunately, Twisto is not currently available as a payment method. However, if you're looking to split the cost of your flights, you'll be pleased to hear that Alternative Airlines does have lots of payment plan options available, including Klarna, Affirm, AfterPay, and Sezzle.
Find out more about all our finance options
---
Buy Cheap Flights using Twisto
Search and book flights with hundreds of airlines then checkout with Twisto.
Twisto is a Czech-based 'Buy Now, Pay Later' payment provider, created to help shoppers better manage their cash flow — without having to missout on important purchases or everyday luxuries. By selecting Twisto at checkout, shoppers can split the cost of their basket into more manageable payments.
Twisto offers consumers an interest-free, three instalment payment option. Shoppers can pay over time for free on all payments above 1,500 CZK (58 Euros).
As well as the interest-free three instalment option, Twisto also offers paid premium plans that come with additional payment features like 'Split the Bill', 'Twist Card with Google Pay', and even Family Travel Insurance.
Twisto is currently available for customers who live in Poland and the Czech Republic — with Romania to be added to this list soon!
---
How to buy flights with Twisto
Once you register with Twisto, you'll instantly receive a monthly credit limit for your payments. For the whole of that month, you can shop either online or in-store, spending up to this limit.
On the first day of each month, Twisto will then issue your monthly invoice. You'll have up to the 15th to settle it — or, you can just pay 10% of the invoice and defer the rest.
Follow the instructions below to book your flights using Twisto. Please note that it will only be available as a payment option for eligible customers.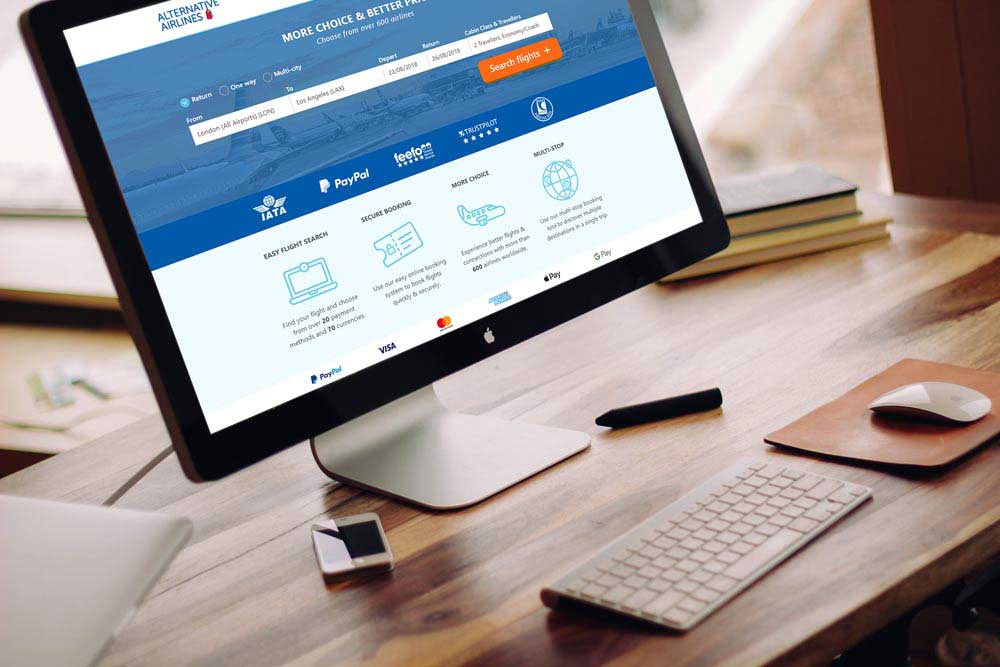 1

Use the search bar at the top of the page to begin searching for flights. Choose from over 600+ global airlines! Simply enter your departure city, airport, or country, and the same for your arrival destination, along your dates of travel.

2

Browse from our choice of flights to find the ones that are right for you, then proceed to checkout.

3

Enter your passenger details, then select 'Twisto' as your payment method.

4

We'll send you your e-ticket as soon as your booking is confirmed.
---
Twisto & Flights
With Twisto, you shop now and pay when it suits you. Flights aren't always affordable, but can't be avoided if you want that dream vacation or last-minute escape. But, with Twisto, there is no need to be daunted. It's so quick to use, you'll just be one click away from being able to reserve your flights today, and know that your booking is confirmed, but without the pressure of having to pay the full cost upfront.
Manage your finances with the Twisto App
Twisto makes it easy to see what you're spending. All payments are automatically categorised in 20 categories (such as food, fashion, etc), to keep you in control so that you can save money more effectively. With the app, you can also split payments easily between friends.
Upgrade your plan
Twisto is completely free to use, but for full advantages, there are paid upgrades available. By upgrading from the 'online plan' to the 'standard plan' or 'premium plan' (for just a small fee) shoppers can enjoy added benefits such as Family Travel Insurance, the Twisto Card with Google Pay, and the best exchange rates guaranteed.
---
FAQs
What is Twisto?
Twisto is a newly established payment plan provider, offering deferred payments to shoppers in the Poland and the Czech Republic. Established in Prague, Twisto entered the Polish market in mid-2018 and has grown rapidly since.
What can Twisto be used for?
Twisto is a 'Buy Now, Pay Later' payment method which makes it easy for shoppers to manage their spending, with the option to defer their payments to a later date.
Can I use Twisto to pay for flights?
Alternative Airlines makes it easy to book the flights you want, with the option to pay for your flights in instalments. You can choose from hundreds of airlines around the world, then split the cost with one of our payment options. Although Twisto is not currently available as a payment method, we do offer lots of alternative payment plan options.
Alternatives to Twisto
Twisto is not currently available when booking flights through Alternative Airlines. However, we do offer lots of alternative payment plan options, that let you split the cost of your flights. For those who live in Europe, our payment options include Klarna, Affirm, PayPal Credit, Zip. Discover all our ways you can pay.