Buy Flights using OMG Network (OMG)

If you're looking to book flights and pay using the cryptocurrency of your choice, you've come to the right place. Here at Alternative Airlines, we offer lots of ways to pay, from bank transfers to buy now, pay later and even cryptocurrency. You can book flights and choose from 70+ crypto options, including OmiseGo. Use this guide to find out more about how to book flights using OMG.
What is OMG Network?
OmiseGo is a decentralized exchange and payment platform, which allows transfers across blockchain networks. It also provides a fiat-to-crypto and crypto-to-crypto investment gateway. Built on the Ethereum platform, OmiseGO's is on a mission to solve value transfer issues that can arise between individuals, payment processors and financial institutions. OmiseGo also has a big focus on scalability and network security, as well as ensuring accessibility for all.
OMG Network was previously known as OmiseGo, but rebranded in 2020.
---
How to buy flights with OMG Network (OMG)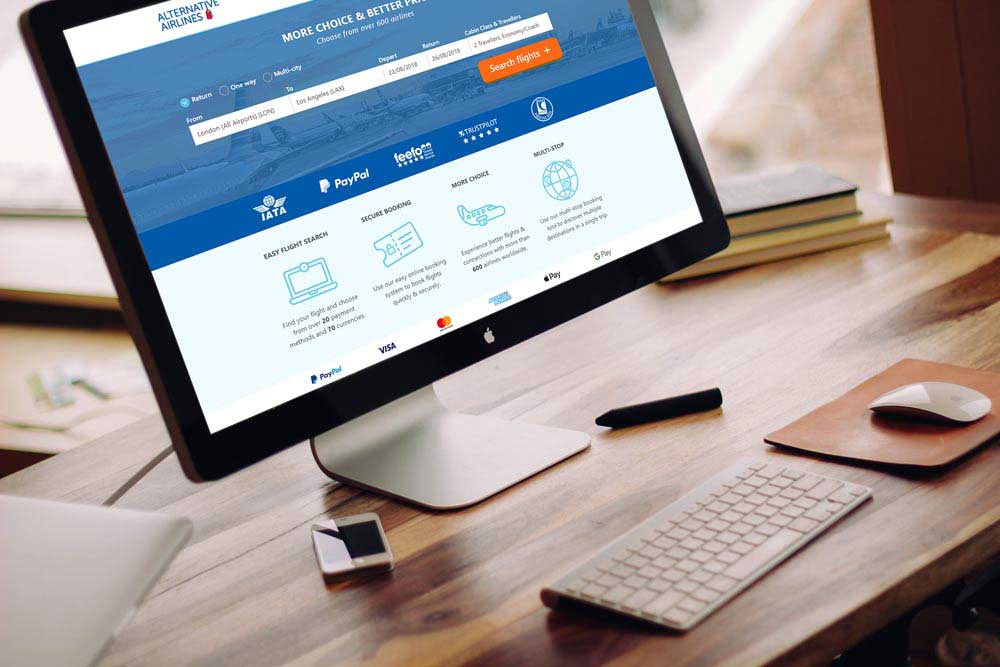 Alternative Airlines makes it easy to book flights with any airline using OMG. Follow these steps to begin:
1

Use the search form at the top of the page and enter your departing and arriving airport, travel date(s), the number of passengers and your cabin class.

2

After you hit 'search', we'll display all available flight options. Browse the options to find the right flights for you and select.

3

Complete the passenger details page, including adding any extra services such as extra baggage or cancellation protection. At checkout, you can then connect your crypto wallet with our cryptocurrency provider, Coingate. To use OMG Network, all you have to do is select OMG as your payment method.
---
OMG Network (OMG) and Flights
FAQs
What is OMG Network?
OMG Network is developed by Omise, a Thailand-based payments processor that was founded in 2013. Built on the Ethereum platform, OmiseGO's is on a mission to become the number one cryptocurrency exchange platform. OmiseGo can be used for the quick and easy transfer of assets between peers.
Is OMG Network the same as OmiseGo?
OMG Network was previously called OmiseGo, but rebranded in 2020.
Why use OMG?
Omise is growing, has a strong technical vision and existing partnerships with companies including Alipay and Mcdonalds. These are some of the reasons why OMG may be attractive to investors. Omise's mission to bridge the gap between centralized and decentralized financial networks may also be seen as a very promising appeal.
What is the OMG Network currency code?
OMG is the native cryptocurrency of the OmiseGo network.
Where can I book flights using OMG?
Through Alternative Airlines! You can use book flights using ICX through Alternative Airlines. We offer 70+ cryptocurrency options, including ICX. Some of our most popular other cryptocurrency options include: Bitcoin (BTC), Ethereum (ETH), Litecoin (LTC), Dash, Ripple (XRP), and Digibyte (DGB). We also offer smaller or more niche crypto options, including Tezos. Use our search form at the top of the page to begin searching for flights.