Buy Flights Using OMG Network
Book your flights today and pay with OMG Network (OMG) Why Alternative Airlines?
People really love booking with us
Don't just take our word for it, join countless others and discover why we have become the preferred choice for travellers globally.
What is OMG Network?
If you're looking to book flights and pay using the cryptocurrency of your choice, you've come to the right place. Here at Alternative Airlines, we offer lots of ways to pay, from bank transfers to buy now, pay later and even cryptocurrency. You can book flights and choose from 70+ crypto options, including OmiseGo. Use this guide to find out more about how to book flights using OMG.

What is OMG Network?
OmiseGo is a decentralized exchange and payment platform, which allows transfers across blockchain networks. It also provides a fiat-to-crypto and crypto-to-crypto investment gateway. Built on the Ethereum platform, OmiseGO's is on a mission to solve value transfer issues that can arise between individuals, payment processors and financial institutions. OmiseGo also has a big focus on scalability and network security, as well as ensuring accessibility for all.

OMG Network was previously known as OmiseGo, but rebranded in 2020.
How to buy flights using OMG Network?
Search for flights
To begin your search, fill in the destination you wish to travel to, along with preferred travel dates, and the number of travellers into the search form. Then click the 'Search Flights' button. Once you've selected the flights that best suit you, confirm your selection.

Select Cryptocurrency
Once you've filled in the passenger details page, scroll down to the payment stage and select the 'Cryptocurrency payment' option.

Select OMG
Select 'OMG Network (OMG)' as your preferred cryptocurrency payment method. Once selected, a checkmark will appear next to your choice. To continue, just click the 'Confirm Payment' button positioned at the bottom of the page.

Book your flight with OMG Network
Just follow the on-screen instructions to complete your flight payment using OMG Network (OMG). Once the payment is processed, we'll swiftly send you your e-tickets.

If you would rather choose to use different Cryptocurrencies like Bitcoin, Tether, Dash, Ethereum, Litecoin, UTK, or CRO to purchase flights, you can click on the provided links to learn more about how to do so.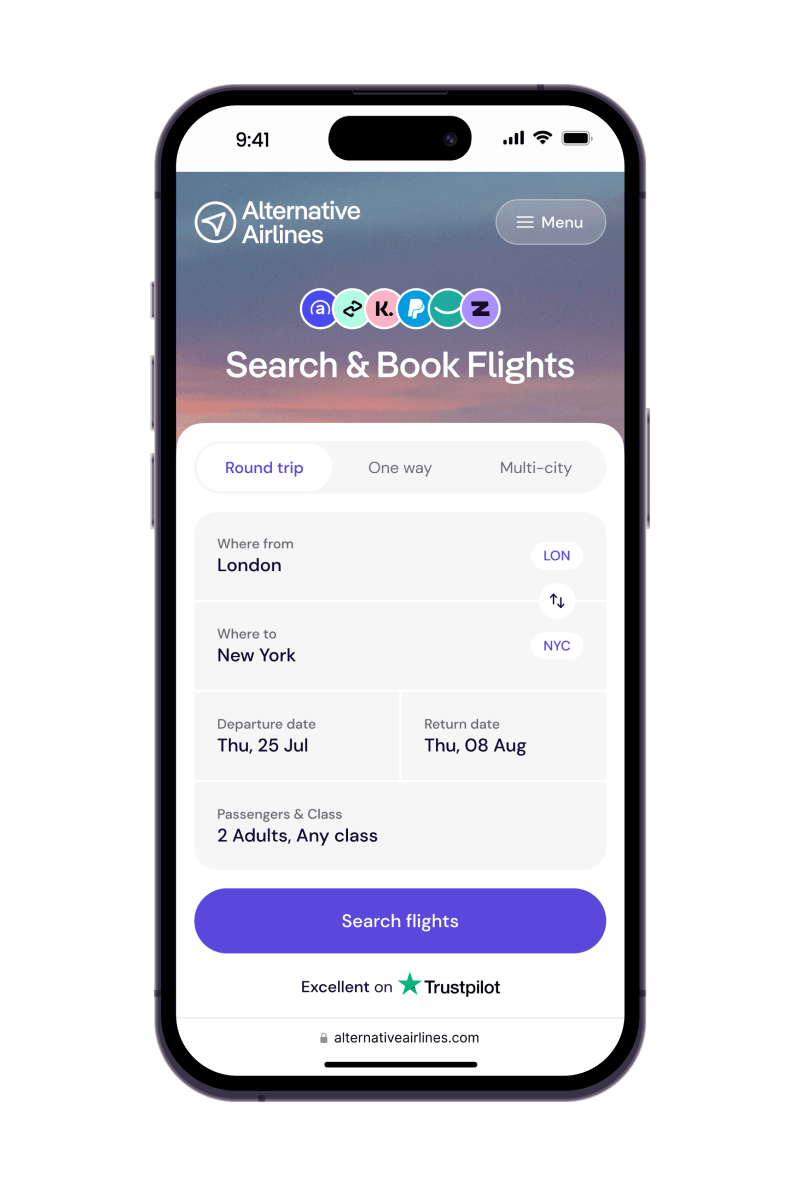 OMG Network for Flights FAQS
Is OMG Network the same as OmiseGo?
What is the OMG Network currency code?
Where can I book flights using OMG?