Buy Flights Using Viberate
Book your flights today and pay with Viberate (VIB) Why Alternative Airlines?
People really love booking with us
Don't just take our word for it, join countless others and discover why we have become the preferred choice for travellers globally.
What is Viberate?
Looking to book flights while paying with the cryptocurrency of your choice. Then you've landed on the right site. Here at Alternative Airlines, we make it easy for you to book flights with over 600 international airlines (including all major carriers and many smaller airlines) and checkout using one of the 70+ cryptocurrency options that we offer. Use this guide to discover more, including how you can book flights using Vibrate.

Vibrate is a cryptocurrency that runs on the Ethereum based decentralised ecosystem for live music. It connects artists, fans, talent management agencies and event organizers all together on the same platform. You can pay with vibrate and have your flight ticket sent to your digital ERC20 wallets as a token. The company was founded in 2016 by Uroš Umek, Vasja Veber and Matej Gregorcic in Slovenia.

Which network does Vibrate run on?
Vibrate is the cryptocurrency that runs off the Ethereum network and is needed to pay for operations on the network.
How to buy flights using Viberate?
Search for flights
Enter the destinations you wish to travel, the dates you prefer, and the number of people flying in the search bar at the top of the page. Begin the search by clicking the 'Search Flights' button. Once you've found the perfect flight for you, confirm your selection by clicking 'Confirm Selection' to continue with your booking.

Select Cryptocurrency
Once you've completed the passenger details, scroll down to explore the array of payment options offered by Alternative Airlines. If you want to use VIB for payment, begin by selecting the 'Cryptocurrency payment' choice.

Select Viberate
Choose 'Viberate (VIB)' as your preferred payment method. Once selected, a tick will appear next to your choice. To finalize the transaction, just click the 'Confirm Payment' button located at the bottom of the page.

Book your flight with VIB
Simply follow the instructions displayed on the screen to complete your flight payment using Viberate. Once the payment is processed, we'll promptly send you your e-tickets. Booking a flight with VIB is a straightforward process, and you're all set for your upcoming journey!

If you prefer to use different Cryptocurrencies like Bitcoin, Tether, Dash, Ethereum, Litecoin, UTK, or CRO to purchase flights, you can click on the provided links to learn more about how to do so.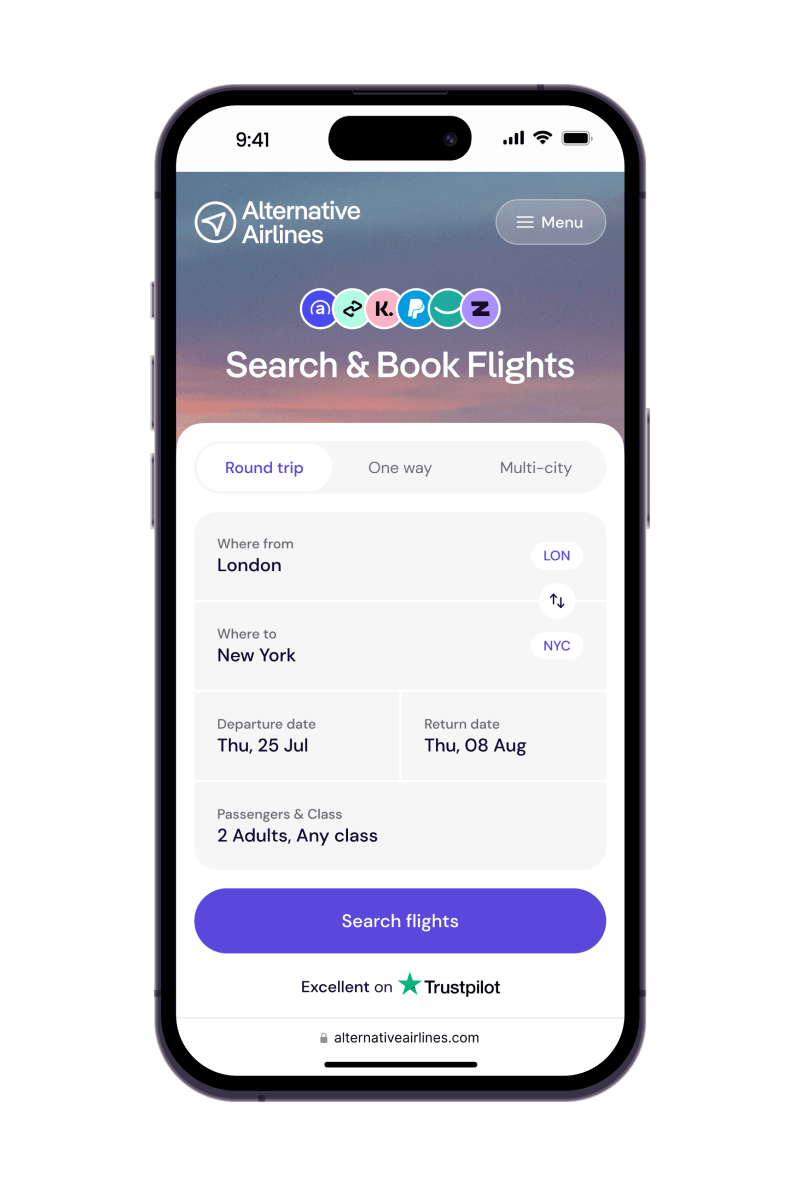 VIB for Flights FAQS
Can I use VIB to buy flights?