Buy Flights using MANA

Did you know that you can use MANA to book flights with Alternative Airlines. MANA is the cryptocurrency used within the Decentraland virtual world ...but it can have real-world uses too! We offer over 70 cryptocurrency options when booking flights. Use this guide to find out more.
What is Decentraland?
Decentraland is an Ethereum-powered virtual reality (VI) platform. Users enter and operate within a shared virtual world, by purchasing land (LAND) as well as other virtual goods and services. Users can use their imagination to build on their plots of land, with no limit on what they can create, as well as interact with others and play games. Decentraland was developed to appeal to the imagination and creativity of gamers and entrepreneurs around the world.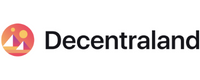 What is MANA?
MANA is the cryptocurrency associated with Decentraland. MANA facilitates purchases of LAND, as well as virtual goods and services within Decentraland. When a user buys LAND, Decentraland will burn the MANA used to purchase it — you can find out more about the use of MANA within Decentraland in our FAQ section below.
MANA is an ERC20 token and needs to be held within an Etherium wallet. It can be purchased on most major exchanges with either Bitcoin or Ethereum.
---
How to buy flights with MANA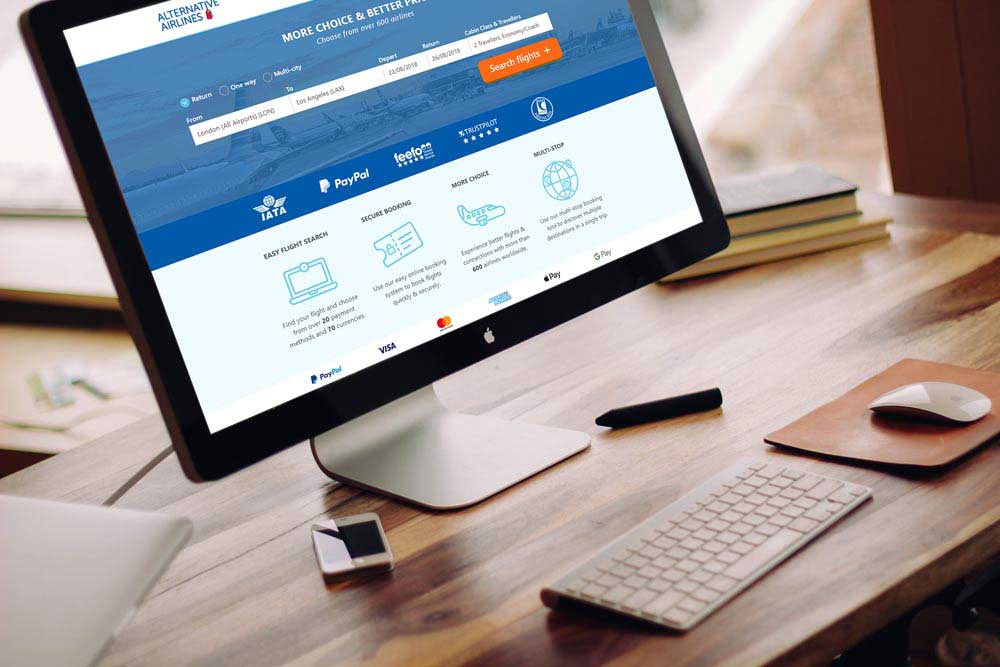 Looking to book flights and pay using MANA? It's easy! Follow these steps to book flights and pay using the cryptocurrency of your choice.
1

Use the search form at the top of the page and enter the following details: your departing and arriving airport, travel date(s), the number of passengers and your cabin class. Then press 'search flights'.

2

We'll display all the available flight options based on your requirments. You can alter your travel dates to compare the results with alternative flights. Find and select your flights.

3

Simply complete the passenger details page. At checkout, you can then connect your crypto wallet with our cryptocurrency provider, Coingate. We said it was easy!
---
MANA & Flights
Alternative Airlines offers over 70 cryptocurrency options that can be used to book flights. We offer over 600 global airlines as well as lots of payment plan options, from bank transfers and buy now pay later payment plan options to cryptocurrency. No matter the airline or route, you can easily book and pay using your preferred cryptocurrency token. Thanks to our partnership with Coingate, you can connect to your crypto wallet to pay using MANA.
---
Decentraland and Flights
FAQs
How does Decentraland work?
Decentraland is an all-immersive virtual universe. It is similar to digital games such as Skyrim and Fallout. But instead of playing on a two-dimensional screen, users participate in a three-dimensional world.
What is 'LAND'?
Land (LAND) are the plots that users purchase. Each plot of LAND is 33 feet by 33 feet. Once purchased, developers are free to innovate and build what they want within the confines of their virtual LAND real estate. This includes animation, creating dynamic 3D scenes or even games and other applications.
What do I use MANA for?
MANA plays a vital role in Decentraland's virtual world. MANA is used for the purchase of LAND as well as other goods and services within the Decentraland virtual universe, including customising avatars and exploring the metaverse.
Who owns Decentraland?
Decentraland was founded by Esteban Ordano and Ariel Meilich in 2015. It was created by the Decentraland Foundation, the organisation that developed the Decentraland software. However, because Decentraland is decentralized, it is owned by its users. Users have the freedom to build and do what they want within the ecosystem.
Why should I use MANA?
Investors may decide to add MANA to their portfolio because of the evidence for the future growth of virtual reality. Decentraland also appeals to gamers, who can earn in-game currency that has real monetary value. This can then be exchanged for real-life goods and services.
Where can I book flights using MANA?
Here at Alternative Airlines, we offer all major cryptocurrencies, as well as many more niche options including MANA. Some of our many other cryptocurrency options include: Bitcoin (BTC), Ethereum (ETH), Litecoin (LTC), Dash, Ripple (XRP), Digibyte (DGB), Tether (USDT), UTK, and CRO, Basic Attention Token (BAT), and Aragon and Algorand, Bitcoin Diamond and BitTorrent as well as many other cryptocurrency options.