Alternative Airlines have temporarily suspended JCB, Discover and Diners payment methods on our site. We would like to emphasize that we are making every effort to progress with this situation. We can still accept PayPal, VISA and other payment methods

Buy flights with Discover and Alternative Airlines
Purchasing Flights with Alternative Airlines just became easier
You can now use Discover when booking flights with Alternative Airlines. Just search for flights as normal and simply select Discover as your payment method when you decide to book. At Alternative Airlines, we want you to pay your way, using the currency and payment method that best suits you. Check out our other methods of payment here.

You can now use Discover when booking flights with Alternative Airlines

Discover Card is the fourth largest credit card brand in the U.S., behind Visa, MasterCard and American Express, with nearly 44 million cardholders. The Discover Card is a credit card, issued primarily in the United States, introduced in 1985. When launched, the Discover Card charged no annual fee and offered a higher-than-normal credit limit, features that were disruptive to the existing credit card industry. A subsequent innovation was "cash back bonuses" on purchases. Most cards with the Discover brand are issued by Discover Bank (formerly the Greenwood Trust Company).
Discover Card transactions are processed through the Discover Network payment network. In February 2006, the company announced that it would begin offering Discover Debit cards to banks, made possible by the Pulse payment system, which Discover acquired in 2005. Many of our customers at Alternative Airlines like using Discover as a way to pay for flights because they enjoy the ease and comfort that Discover offers. That is why we are pleased to announce that we accept Discover on all of its websites. Discover allows customers to pay through their mobile, using their mobile number at a pace that is suitable and comfortable for them.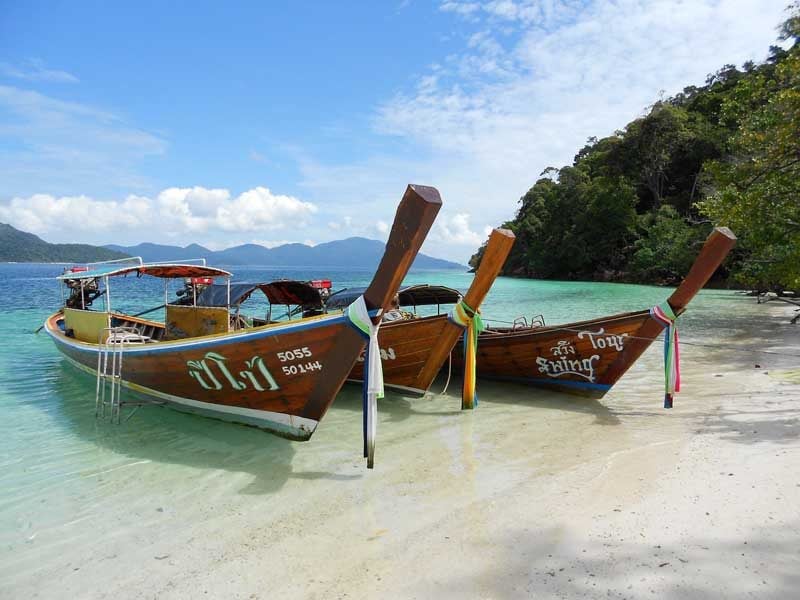 "At Alternative Airlines, we are always trying to make flight bookings easier for our customers. Adding a convenient, secure payment method like Discover was a natural fit."
-Sam Argyle, Managing Director
---
International alliances
---
Pay your way
Pay for flights in USD or 70 other currencies of your choice with Alternative Airlines.
Choose from over 18 payment methods, including PayPal, Apple Pay , Fly now Pay later and Alipay
Check out all of our payment methods here.
---
About Alternative Airlines
Alternative Airlines is an online flight search complete with customer service specialising in booking flights on lesser known airlines and to remote destinations. We offer you a wider choice of airlines supported by a team of customer service and travel specialists for help and advice on your travel plans. We specialise in finding the best available fares on the widest range of airlines and making them available to you online, with prices in the currency of your choice.
Alternative Airlines handles all your travel arrangements and payments, complete with ticketed confirmation. We do not direct you to other websites or service providers. We help you through the process. This is what makes us Alternative Airlines.Check out our reviews: Alternative Airlines - Feefo Reviews
Browse for flights, find some amazing deals, make a reservation and pay in the currency of your choice today with Alternative Airlines. Let Alternative Airlines help find you the best prices and make international and domestic flight reservations with us today.
Join the Alternative Airlines Members Club and get £100.00 back on your 5th booking with Alternative Airlines. You will have insight to many benefits and exclusive deals on over 650 airlines. Click on the Members section on the Alternative Airlines website for more information and join today. We are open every day from 8am until 8pm (UK local time).
---
News
April 2018
Discover consider teaming up with Masterpass and Visa Checkout
Visa Checkout hopes to join industry giants such as PayPal and Google Pay by becoming one of the buttons you see on a retailer such as Alternative Airline's checkout page. Instead of competing in this market solo, however, the world's largest card networks, Visa and Mastercard, are going to combine their strengths and add both their new online payment methods, Visa Checkout and Masterpass , as one single button. It is thought that American Express and Discover will collaborate in this venture. The cards are hoping to compete with the services offered by PayPal. However, this project is still in the early stages. The button is still being developed. Mastercard and Visa won't start moving consumers enrolled in Visa Checkout and Masterpass to the new program until later this year.
1stMarch 2018
Discover to expand in IoT Payments with FitPay
Discover Financial Services Inc. and FitPay Inc. has announced a network services agreement. This agreement will commence a seamless payment experience for Discover cardholders, along with users of other partner cards. Customers will be able to make contactless payment transactions at retail locations with wearable or Internet of Things (IoT) devices that have payment capabilities powered by FitPay.

The Internet of Things has aspirations to revolutionize the payments industry. Discover Financial sees huge growth opportunity in the expanding IoT payments' space. The IoT has taken the payment process to the next level, where payments can be made via a broad and diverse ecosystem of Internet-connected devices, such as wearables, connected cars, and smart home devices from the current focus on mobile phones, cards, and point-of-sale devices. The need of the hour is seamless payments through a number of touchpoints.

Discover Financial is predicted to increase its IoT partnerships by enabling it to grow its business volume and strengthen its brand name. It is estimated that more than 20.4 billion devices will be connected to the Internet by 2020. Discover Financial has been on the forefront with respect to technological investments and enhancements. It is a leader in its market and investors have high confidence in the company, given its robust operating fundamentals and future growth.
21st February 2018
Discover launch Cashback Checking Account
the payments company has announced the debut of a new rewards program for its Cashback Checking account, in which customers can earn cash back after completing debit card purchases. In a press release, Discover said that with the new program, Discover Cashback Checking customers can earn 1% cash back on up to $3,000 in qualifying debit card purchases each month. The program is one of the initiatives Discover said is setting its Cashback Checking product apart from its peers. The product includes no monthly fee, no minimum balances and access to no-fee ATMs throughout the U.S.
"We know customers are looking for something truly different, which is why we created a checking account that not only rewards customers with cash back when they use their own money, but also helps them save by not charging any fees," said Arijit Roy, vice president of Deposits at Discover, in the press release. "Discover Cashback Checking was developed with the same great features and benefits for which our company is known, such as award winning, 100 percent U.S.-based customer service and the peace of mind knowing we take proactive steps to safeguard your money and information." Discover said customers can get their cash back bonuses transferred to a Discover credit card Cashback Bonus account.
In addition to the cash back offer, Discover said the Cashback Checking account has no monthly fees, no-fee access to more than 60,000 ATMs in the U.S., 24/7 customer services and online and mobile account access. This isn't the only initiative Discover has begun in recent weeks to make consumers' lives easier and more rewarding when they use Discover payment cards. In December, the company announced that as of April 2018, customers will no longer be required to provide a signature when they make retail purchases with their credit card or debit card at the point of sale (POS) when it's on the Discover Global Network in the United States, Canada, Mexico and the Caribbean.
In a press release at the time, Discover said the change was prompted by the company's efforts to improve the payment experience by speeding up the checkout process, all while maintaining a high level of credit card security for customers and merchants. Discover said it has already embraced several other digital authentication technologies — such as tokenization, multi-factor authentication and biometrics, which are more secure than requiring a signature and provide a more seamless payment transaction.
31st January 2018
Discover to talk at Credit Suisse 2018 Financial Services Forum
Mark Graf, executive vice president and chief financial officer of Discover, will present at the Credit Suisse Financial Services Forum in Miami on Tuesday, February 13, 2018, at 1:00 p.m. EST. A link to the listen-only live audio webcast will be posted on the day of the conference to Discover's Investor Relations website. A replay will be available for 90 days after the conference at the same website address.
13th October 2017
Discover enables rewards redemption via Apple Pay
Discover announced this week that it will enable its cardholder to redeem Cashback Bonus rewards for a statement credit through Apple Pay, according to a press release.
Discover is the first major credit card issuer to offer the ability to redeem rewards after a purchase through Apple Pay.
"Cashback Bonus redemption through Apple Pay can happen in just two touches for Discover card members," said Szabolcs Paldy, vice president of e-business for Discover, in the release. "We are committed to providing simple and valuable solutions to our customers wherever and whenever they need them. Customer experience hinges on embracing mobile-first technologies like Apple Pay, and this new ability will make Cashback Bonus redemption even easier and more convenient for our card members."
Discover Cashback Bonus redemption through Apple Pay requires an iPhone 6 or later. Card members must have:
A Discover card added to Apple Pay.
The Discover Mobile app version 8.9.0 or above installed.
A rewards balance higher than purchase amount.
In order to redeem Cashback Bonus for statement credit through Apple Pay, Discover card members just:
Make a qualifying purchase with a Discover card using Apple Pay on an iPhone.
Select "Tap for Details" under the Discover redemption message in Apple Wallet.
Then tap to redeem Cashback Bonus as a statement credit in the amount of the purchase.
---