Airlines will always try to sit children with their parents (subject to check-in)
Some airlines will allow travel for unaccompanied minors. Please email us to check.
The fare is based on the child's age on the date of travel.
More detailed information can be found here Traveling with children
Most airlines will let infants travel with their parent(s) for free. However some airlines will charge up to 10% of the adult ticket price. Click on 'Price Breakdown' to find out more.
If you are pregnant, but due before the flight departure date, please contact us once your baby is born and has a name. We can then add him/her to your ticket.
Infants will not be given a seat. The airlines expect parents to travel with them on their lap.
Airlines regard infants as being under 24 months old.
The fare is based on the child's age on the date of travel.
More detailed information can be found here Traveling with children
Buy Flights with Visa Checkout
Cancellation Protection
Protects
Trusted Choice
65,000 happy customers
Rated 4.5 Stars. Based on 3,581 service ratings over the past year
Dedicated customer service team on hand to help
Secure payments
Cancellation Protection
Protects
Trusted Choice
65,000 happy customers
Rated 4.5 Stars. Based on 3,581 service ratings over the past year
Dedicated customer service team on hand to help
Secure payments
Visa Checkout is currently unavailable at Alternative Airlines.
But, don't worry. You can still use PayPal or one of our other worldwide payment methods instead.
Visa Checkout

For Airline Tickets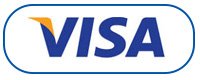 You can now use Visa Checkout when booking flights with Alternative Airlines. Just search for where you want to fly to and from, select the best routes and flight choice that suits you and simply choose Visa Checkout as your payment method. At Alternative Airlines, we want you to pay your way, using the currency and payment method that best suits you. Check out our other methods of payment.
---
Use Visa Checkout When Buying Flights with Alternative Airlines
Visa Checkout is Visa's new way of providing their customers with a way to shop online hassle-free. Once you sign up for Visa Checkout, you can buy flights quickly and easily with a simple sign in. All of your personal data is stored by Visa Checkout, so you don't have to waste your time inputting the same information over and over again. You can add most major debit or credit cards to your Visa Checkout Wallet and use this to buy flights on any device. Create a Visa Checkout account by visiting the Visa Checkout sign up page.
Visa Checkout
FAQs
Is Visa Checkout safe to use?
Yes. Visa Checkout is safe to use. In many ways, Visa Checkout is safer to use than paying regularly by credit or debit card. Visa Checkout eliminates the requirement to share your card details whoever you're making the payment to. Visa Checkout stores your card details and personal details in a safe and secure way and then allows you to make payments by using a username and password, chosen by you.
Where is Visa Checkout accepted?
Visa Checkout is accepted here on Alternative Airlines, to use on any airline flight ticket that you choose. You can also use Visa Checkout at stores such as Best Buy and Costco, ticket websites such as Ticketmaster and food and drink retailers such as Pizza Hut, Starbucks and Taco Bell.
Is Visa Checkout worth it?
Yes. Visa Checkout is definitely worth it! Visa Checkout is a fast, simple and secure way to buy flights through Alternative Airlines. By having your card details linked to your Visa Checkout account, you're able to purchase your airline tickets without the hassle of having to enter your card details.
Can Visa Checkout use debit card?
Yes. You can add any major payment card to your Visa Checkout account. Your payment details are saved to your account, so you can easily decide which payment card you'd like to use to buy your flights. You can add any debit or credit card to Visa Checkout, as well as pre-paid cards.
Can I use Visa Checkout on mobile?
Yes. Visa Checkout is available across mobile, desktop and tablets, so you can buy flights through Visa Checkout wherever you are, using any device.
Is Visa Checkout like PayPal?
Yes. Visa Checkout is similar to PayPal as it stores your personal details and card details in a safe and secure way and allows you to make quick and easy payments using a log-in and password chosen by you. PayPal and Visa Checkout can both be used to buy flights on Alternative Airlines.
Is there best buy deals with Visa Checkout?
Absolutely, check out our airline discounts and deals to save money on flight tickets. Save money with loads of offers from Alternative Airlines when you pay with Visa Checkout.
News
12th April 2018
Visa Checkout team up with Masterpass to gain a shiny new button
Visa Checkout hopes to join industry giants such as PayPal and Google Pay by becoming one of the buttons you see on a retailer such as Alternative Airline's checkout page. Instead of competing in this market solo, however, the world's largest card networks, Visa and Mastercard, are going to combine their strengths and add both their new online payment methods, Visa Checkout and Masterpass, as one single button. It is thought that American Express and Discover will collaborate in this venture. The cards are hoping to compete with the services offered by PayPal. However, this project is still in the early stages. The button is still being developed. Mastercard and Visa won't start moving consumers enrolled in Visa Checkout and Masterpass to the new program until later this year.