Buy Flights using DeFi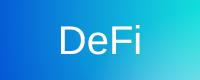 DeFi is short for 'decentralized finance'. It's an umbrella term for financial services on public blockchains such as Etherium. DeFi uses emerging technology to remove third parties from financial transactions. You can use DeFi to do most things that you can do with banks, such as borrow, lend, earn insurance, trade assets and more. As well as removing the need for third parties, DeFi is faster and doesn't require the paperwork associated with traditional banking.
Looking to book flights using Cryptocurrency? Here at Alternative Airlines, we offer 70+ crypto options when booking flights. You can also access and pay using your DeFi wallet to pay for flights when you book with us. Use this guide to find out more!
---
How to buy flights with DeFi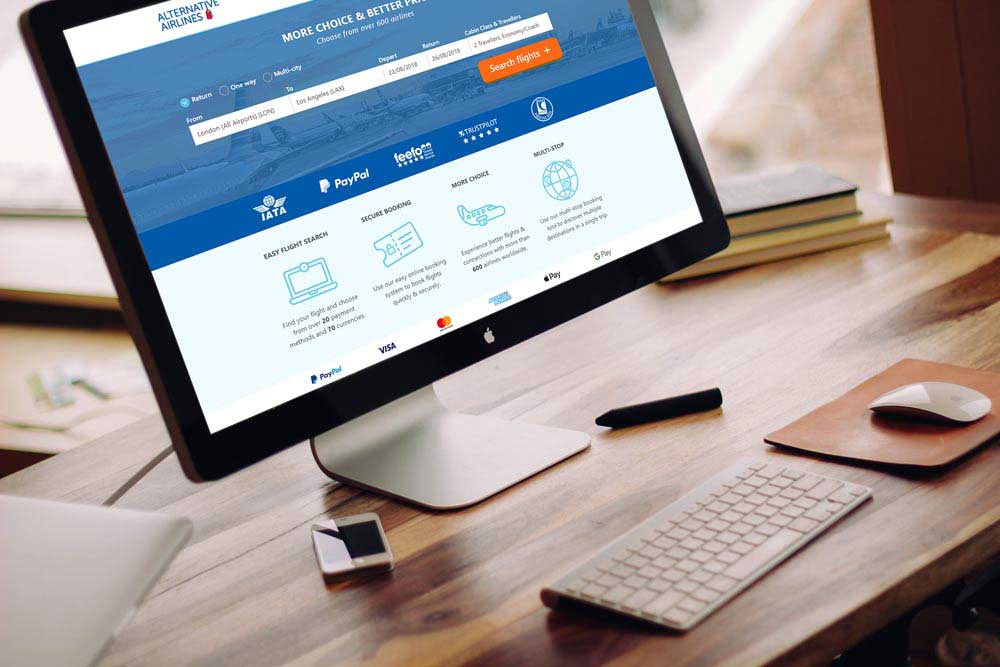 It's quick and easy to book flights and pay usisng your favourite crytocurrency. Follow these 3 steps to begin:
1

Use the search form at the top of the page to begin searching for flights. Enter your departing and arriving airport, travel date(s), the number of passengers and your cabin class. Then press 'Search Flights'.

2

We'll display all the flight options for your search. Compare and select the flights that you want.

3

Nect, complete the passenger details page then proceed to checkout. Connect to your crypto wallet with our cryptocurrency partners, including Coingate or Crypto.com. You can use our partners to conenct to your DeFi wallet.
---
DeFi and Flights
FAQs
What is DeFi?
DeFi takes the basic premise of Bitcoin and expands on it. It envisions an entirely decentralised alternative to Wall Street. DeFi uses emerging technology to build a new, internet-native financial system, with the potential to create more open, free and fair financial markets. Because it is decentralized, DeFi is accessible and can benefit anyone with an internet connection.
What is DPI?
Launched in September 2020, DPI is an ERC-20 token built on the Ethereum network and is designed to serve theDeFi sector. DPI can be used to hold popular DeFi tokens within Ethereum's DeFi ecosystem and can be bought and sold on a number of exchanges.
What are the benefits of DeFi?
DeFi is striving towards a new and revolutionary financial system. Users don't need to apply or open an account in the same way that traditional banking requires, as you can just gain access by creating a wallet. Because it's decentralised, users can remain anonymous and move their assets anywhere at any time, without asking for permission or paying expensive fees.
How does DeFi work?
Unlike a traditional bank, there is no application, no forms and no account to open. You can engage with DeFi via software called dapps, which stands for decentralized apps. This software mostly runs on the Ethereum blockchain. You can use DeFi for a number of functions, including: lending out your crypto and earning interest, make peer-to-peer trades of certain crypto assets, or put some of your crypto into 'savings account' alternatives to earn better interest rates. But these are just a few examples of the possibilities associated with DeF.
Can I use DeFi to buy flights?
Of course you can, when you book with Alternative Airlines. We've partnered with Crypto.com to bring you a wide choice of 70+ crypto options when booking flights. You can also use Crypto.com to connect to your preferred crypto wallet to buy flights.
Book flights and pay in crypto with any of the 600+ global airlines that we ticket. Some of our crypto options include Bitcoin (BTC), Ethereum (ETH), Litecoin (LTC), Dash, and Ripple (XRP), as well as many other crypto currency options.