Airlines will always try to sit children with their parents (subject to check-in)
Some airlines will allow travel for unaccompanied minors. Please email us to check.
The fare is based on the child's age on the date of travel.
More detailed information can be found here Traveling with children
Most airlines will let infants travel with their parent(s) for free. However some airlines will charge up to 10% of the adult ticket price. Click on 'Price Breakdown' to find out more.
If you are pregnant, but due before the flight departure date, please contact us once your baby is born and has a name. We can then add him/her to your ticket.
Infants will not be given a seat. The airlines expect parents to travel with them on their lap.
Airlines regard infants as being under 24 months old.
The fare is based on the child's age on the date of travel.
More detailed information can be found here Traveling with children
Buy Flights with Mada
Cancellation Protection
Protects
Trusted Choice
65,000 happy customers
Rated 4.5 Stars. Based on 3,581 service ratings over the past year
Dedicated customer service team on hand to help
Secure payments
Cancellation Protection
Protects
Trusted Choice
65,000 happy customers
Rated 4.5 Stars. Based on 3,581 service ratings over the past year
Dedicated customer service team on hand to help
Secure payments


Buy flights with mada and Alternative Airlines
Alternative Airlines offers flights from hundreds of different airlines and allows you to pay with mada.
mada Flights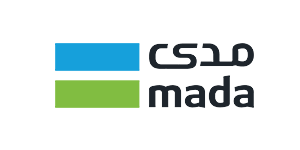 Buy airline tickets with Alternative Airlines and pay via mada — Saudi Arabia's major payment system. Paying for flights via mada is simple. All you have to do is complete a search using the search bar at the top of the page, select a fare and choose mada as your preferred payment method at the payment stage of the booking.
mada is only available for Saudi Arabian passengers. However, Alternative Airlines offer over 25 different ways to pays.
About mada
mada, also known as the Saudi Payments Network (previously SPAN) is the kingdom of Saudi Arabia's major payment system which connects all payments made within the country through a central payment switch and links the transactions to the account holders bank account.
All ATM cards in Saudi Arabia are eligible to use with Mada's payment network, as the law states that all cards must be compatible with mada. mada connects all transactions from both ATMs and other points of sale across the country, whether its payments made online or in-store and in person.
mada is now in its second generation titled SPAN2, having been upgraded with a major overhaul since its inception. The second generation saw changes which rapidly sped up the processing time of each payment in comparison the first generation — SPAN.
mada can be used with major card issuers, including Visa, American Express and MasterCard.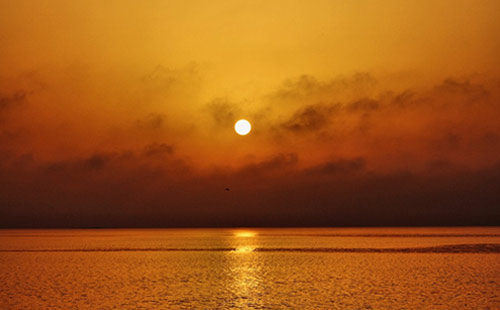 Banks within mada's network
Al-Rajhi Bank, Al Bilad Bank, Arab National Bank, Bank AlJazria, Emirates International Bank, National Commercial Bank, Riyad Bank, SABB, Saudi Hollandi Bank, Saudi Fransi Bank, Saudi Investment Bank, Samba Financial Group, National Bank of Kuwait, Bank Muscat, National Bank of Bahrain, Alinma Bank, Gulf International Bank
mada
FAQs
What is a mada card?
A mada card is a card issued by local banks which allows people to make access the money in their bank account and make purchases. A mada card works in the same ways as other debit cards and you don't need a mada card to make payments via mada.
Can I buy flights with mada?
Yes, you can buy flights with mada, along with many other goods and services. mada can be used online to buy flights with Alternative Airlines or it can also be used online and in-store to buy other goods and services.
Where can I buy flights with mada?
You can buy flights with mada right here at Alternative Airlines. All you need to do is run a flight search using the search form at the top of the page and complete the booking process — when prompted to select a payment method, choose mada to pay!
Can I link mada with Apple Pay?
mada has recently announced that it has a partnership with Apple Pay, which will allow you to buy flights and other goods and services with Apple Pay via mada. Details on how this will work are yet to be announced.
Can I only buy domestic flights with mada?
You can buy any flight with mada at Alternative Airlines, which means that you can buy both domestic flights within Saudi Arabia, flights flying internationally from Saudi Arabia and international flights flying between destinations outside of Saudi Arabia.
Can mada only be used to pay for flights with Saudi Arabian airlines?
mada can be used to pay for flights on Saudi Arabian airlines, such as Saudia and flynas, as well as other airlines outside of Saudia Arabia, including Tajikistan Airlines, Twin Jet, Windrose, Link Airways and Sylt Air.
Can mada be used with Split Your Payment?
No, mada cannot be used with Split Your Payment. Split Your Payment can only be used with Paypal, VISA and Mastercard.
Split Your Payment allows you to split your flight purchase into two different payment methods at the time of purchase.