We don't currently offer Paynova as a payment option here at Alternative Airlines. But we do offer lots of alternative payment plans and financing options, including Afterpay, Zip, Klarna and Affirm.
---
Buy Flights with Paynova

Paynova is on a mission to make it safe and easy to make payments online. It gives control to shoppers to buy what they want today while paying later. With Paynova, you can choose a flexible instalment plans that's right for you, and pay over 3, 6, 12, 24 or 36 months. Easily manage your payments in the easy-to-use Paynova app. Use this guide to find out more about using Paynova when booking flights.
---
How to Buy Flights With Paynova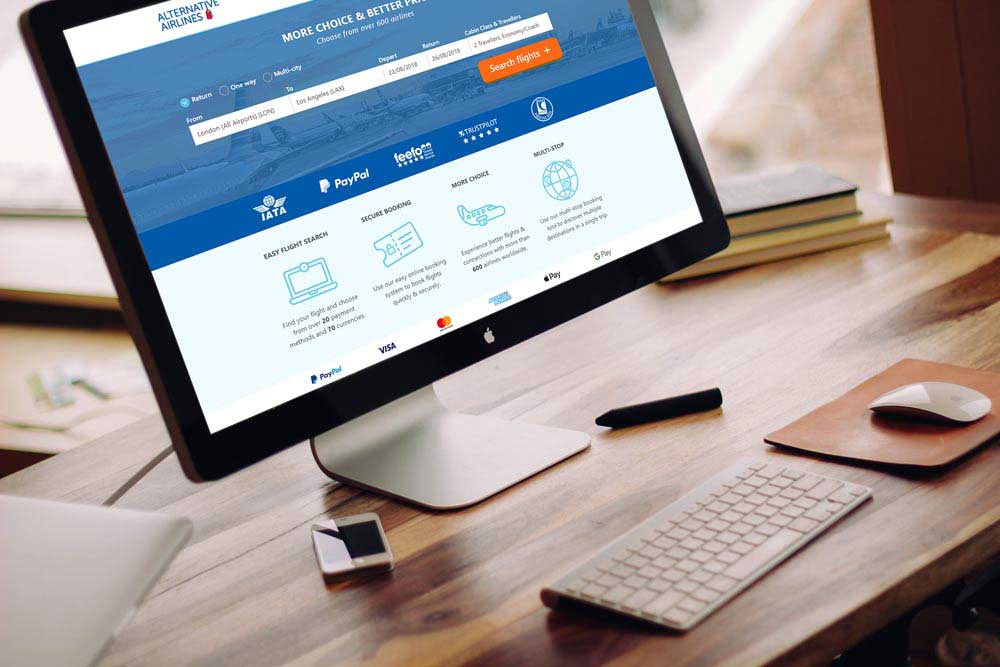 See Paynova for full eligibility criteria. You can also find out more in the FAQs section below.
Follow these simple steps to book your flights through Alternative Airlines and pay later with Paynova:
1

Firstly, use the search form at the top of the page. Search for flights from over 600 global airlines.

2

Find the flights that are right for you, then complete the passenger details page.

3

Select 'Paynova' as your chosen payment option at checkout. If you haven't already, you'll need to download the Paynova app to create an account and get approved.

4

When your flights are confirmed, we'll send you your e-ticket. You can then pack for your trip and pay back over time.
---
Paynova & Flights
If you're looking for a way to safely, conveniently and easily book flights and pay the way you want, then Alternative Airlines can help. We offer lots of flexible payment plan options that give you the control you need to book confidently. Pay Later is the perfect option when booking flights because you can lock in today's prices without the pressure of having to pay the full amount upfront.
Why use Paynova?
Easily manage your spending
Take control of all your orders and payments. Choose to pay today or spread the cost over time in instalments. Through Paynova, you can quickly see and manage your pending payments. Collect all your monthly purchases and pay for them at your own pace.
Pay Later
There's no need to worry about having the funds available today. You can shop confidently online, and make your flight booking, without the need to pay the full amount upfront.
It's flexible
Select the number of instalments that fits you. This can be done directly at checkout or later via your Paynova account.
Unfortunately, Paynova isn't currently available as a payment method through Alternative Airlines. But we do offer lots of alternative options, including Zip, Afterpay, Klarna and Affirm. Discover all our pay later options.
---
Paynova & Flights
FAQs
What is Paynova?
Paynova is a financial service provider. Paynova is on a mission to be the bridge between sellers and buyers while protecting the interests of both. Shoppers only need to start paying once their goods have arrived, while the merchant is paid upfront. It's a win win. It wants to eradicate any uncertainty that can come with online shopping.
Is Paynova safe to use?
Yes. Your privacy is important to Paynova and the company has stringent policies to ensure that your personal data is collected, stored and managed in a safe and secure way.
Who can use Paynova?
To use Paynova you must be at least 18 years of age and meet all of Paynova's other eligibility criteria.
Does Paynova perform a credit check?
Yes, at the time of purchase a credit check is performed. Paynova needs to obtain external credit information from a credit information company to ensure that the company lends responsibly.
Can I use Paynova to book flights?
Unfortunately, Paynova isn't currently available with Alternative Airlines. But don't worry, we do offer lots of other payment plan options that let you spread the cost over time. If you live in the UK, take a look at these alternative buy now, pay later options: Laybuy, Zip and Klarna. If you live in the US, we offer Afterpay, Affirm and Zip, among other options. We also offer PayPal Credit. Take a look at all our ways to pay.