Hemingway anniversary could encourage Cuban travel
Fans of the work of legendary author and journalist Ernest Hemingway may be tempted to book Cubana flights this month.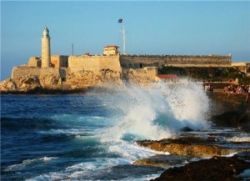 Visitors are expected to scour a number of the Nobel Prize-winning writer's favourite Havana haunts throughout July to mark the 50th anniversary of his death.
The Hotel Ambos Mundos is staging tours around the premises, so that enthusiasts can see where Hemingway first stayed when he started his new life in Cuba in 1939, AFP reports.
Indeed, the granddaughter of Hemingway's editor Jenny Phillips told the news provider that although the American was revered for his literature in the States, Cubans remember him for his inspirational oral work on the island.
"He belongs to the Cuban scene. To understand him, you have to come to Havana," she remarked.
Ernest Hemingway enjoyed a fascinating life, which saw him honoured by the Italian government for helping with the European country's efforts in the First World War.
Use Alternative Airlines to book your cheap flights to Havana