Please be aware: we don't accept payments through Stripe or Klarna on flights departing from and/or arriving at destinations within Cuba, Iran, North Korea, Syria or the Crimea Region.
Aero Caribbean Reservations with Alternative Airlines
Make an Aero Caribbean Booking and Find Some Amazing Deals
Update: In 2015, Aero Caribbean merged into Cubana. Use the search form at the top of the page to search for flights on Cubana. Or, take a look at our Cubana page.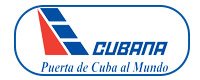 ---
About
Aero Caribbean was an airline based in Havana, Cuba and operates scheduled domestic passenger services to four domestic destinations and international services.
Aero Caribbean flew to Cayo Coco, Havana, Holguin, Santiago de Cuba, Cayo Largo, Nueva Gerona, Varadero, Cayman Islands, Corn Island, Managua, San Pedro Sula, Santo Domingo and many others.
The airline's main hub airport was at Jose Marti International Airport, Havana, and its fleet included ATR 42-300 and ATR 72-212. The airline was wholly owned by the government of Cuba.
Aero Caribbean also operated charter flights mainly within the Caribbean and South America. The airline was established in 1982 as Empresa Aero and started operations on 2 December 1982. Aero Carribean was established by the Cuban Government to provide domestic flights and regional charters to supplement national carrier Cubana.
Aero Caribbean was set to benefit when the Cuban Government announced the privatisation and enlargement Havana's airport. The Havana International Airport development project comprised of the renovation, extension and operation of the existing international terminals. These developments, when completed in 2020 were to provide the airport with a handling capacity of over 10 million passengers.
However, the airline merged into Cubana in 2015 before the airport renovation and expansion happened.
---
Popular Routes
Havana

Punta Cana
Nueva Gerona

Havana
Havana

Cayo Largo
Corn Island

Havana
Havana

Cayman Islands
Havana

Holguin
---
The Fleet

ATR 42-300
ATR 72-212
---
Aero Caribbean Hub Airport
Jose Marti International Airport
Jose Marti International Airport is an international airport serving Havana, Cuba. Jose Marti International Airport is the hub airport for Cubana de Aviación, Aerogaviota and previously Aero Caribbean. Other airlines which fly to and from this airport include Aerocaribbean, Aeroflot, Aerogaviota, Aerolineas Argentinas, Air Berlin, Air Canada, Air Europa, Austrian Airlines and Conviasa.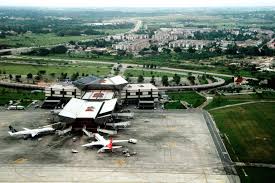 ---
Alternative Airlines to Aero Caribbean