Buy
Bahamasair

Flights

Search and Buy Bahamasair Flights Online with Alternative Airlines
Flights to and from the Bahamas
Make a Bahamasair reservation and find some amazing deals with discounted Bahamasair tickets at Alternative Airlines
---
About Bahamasair
Bahamasair is the national airline of the Bahamas with their headquarters located in the capital, Nassau.
Bahamasair was established in 1973 and the local airline offers scheduled flight services to 32 regional destinations around the US, Cuba, Dominican Republic, Trinidad and Tobago, Turks and Caicos Islands and the Bahamas.
Current domestic routes out of Nassau include airlift into Grand Bahama, Abaco, Eleuthera, Exuma, Crooked Island, Acklins, Mayaguana, Inagua, San Salvador and Long Island in October 2016. Currently International routes that are operated include Florida – Miami, Fort Lauderdale, West Palm Beach and Orlando.
Other international routes include The Turks & Caicos and Havana, Cuba.
The airline's main purpose as the National Flag carrier is to provide an 'Essential Service' bridging Nassau, the nation's capital and the remote Family of Islands. Bahamasair was incorporated under the name Bahamasair Holdings Limited and resulted from the amalgamation of two privately owned carriers, Out Island Airways and Flamingo Airways. The airline remains wholly owned by the Bahamas Government. In December 1975, Bahamasair inaugurated scheduled services to Port-au-Prince, Haiti. Recently, in 2001, Bahamasair inaugurated scheduled service to Havana, Cuba and in 2004 started flights to Santo Domingo.
---
Frequent Flyer Program
Bahamasair operates a frequent flyer program called Bahamasair Flyer to reward regular passengers with Bahamasair.
Bahamasair's fleet includes Airbus A320-200, Boeing 737-200, Boeing 737-400, Fairchild Hiller, Bombardier Dash 8-300 and many others. In 1979, Bahamasair acquired 4 new BAE 748 turbo-props to replace the FH-227 following which in December 1979 it started a scheduled service to Atlanta Georgia, the first US destination outside Florida.
---
Destinations
Bahamas
Arthur's Town – Arthur's Town Airport
Cat Island – New Bight Airport
Crooked Island – Colonel Hill Airport
Deadman's Cay – Deadman's Cay Airport
Freeport – Grand Bahama International Airport
George Town – Exuma International Airport
Governor's Harbour – Governor's Harbour Airport
Inagua – Inagua Airport
Marsh Harbour – Marsh Harbour Airport
Mayaguana – Mayaguana Airport
Nassau – Lynden Pindling International Airport Hub
North Eleuthera – North Eleuthera Airport
Rock Sound – Rock Sound International Airport
San Salvador – San Salvador Airport
Cuba
Havana – José Martí International Airport
Turks and Caicos Islands
Providenciales – Providenciales Airport
United States of America
Fort Lauderdale – Fort Lauderdale-Hollywood Airport
Miami – Miami International Airport
Orlando – Orlando International Airport
West Palm Beach – Palm Beach International Airport
Tampa – Tampa International Airport (begins 23 June 2017)
Birmingham - Birmingham-Shuttlesworth International Airport
---
News
7th June 2018
Bahamasair and Silver Air pushed to the limits!
Bahamasair was recorded performing an "evasive manoeuvre" when it realised that there was a Silver Airways plane during a flight on Tuesday afternoon. There was never any huge risk involved. Passengers were aware of their proximity to another plane but the crew professionally reassured them that there was no cause for alarm. Apparently, this issue came about due to mixed coordinates. Air Traffic Control was made aware of the situation and reduced the aircraft's climb rate so Bahamasair and Silver Air could pass by each other like planes in the night.
28th March 2018
Bahamasair to upgauge B737 fleet profile
Bahamasair (UP, Nassau Int'l) is looking to acquire a B737, capable of seating between 138 and 144 passengers, for use in improving its dispatch reliability as well as charter offerings.

According to The Tribune-Herald newspaper, the country's Minister for Tourism and Aviation, Dionisio D'Aguilar said the incoming aircraft, believed to be a B737-700, would be funded through the transfer of collateral assets and would not be borne by the fiscus.

"The airline, in conjunction with its lenders, will seek to acquire the additional aircraft through the transfer of collateral assets," he said in a statement. "The banks are currently holding cash collateral on the company's USD120 million loan and have indicated that they would be willing to allow the airline to replace the cash collateral with an additional aircraft as collateral."

The state-owned carrier currently operates three 120-seater B737-500s alongside three ATR42-600s and three ATR72-600s. The Boeing jets are currently deployed on local trunk routes as well as services to Antigua & Barbuda, Cuba, Trinidad & Tobago, St. Lucia, Puerto Rico, Jamaica, and various points in the US states of Florida, Illinois, Georgia, and Texas.
Source: ch-aviaiton
16th January 2018
Bahamasair chairman: 'We'll be the best we can be'
Bahamasair's chairman stressed that the national flag carrier is fully on board with delivering a quality service, saying: "We want this airline to be the best it can be". Efforts are been made to extensively control costs and manage the performance of its domestic routes. Bahamasair has been getting a $14 million subvention on average from the government.
"In 2016, the airline got a $120 million loan which has to be repaid. We know that, and so we know what we have to do and, right now, we are doing the best that we can. We're trying our best to turn things around. I'm not going to make any declarations but I know that we are doing all that we can."
Mr Turnquest said Bahamasair remains important to growing the country's tourism product. "We recently launched our service to Houston, Texas, and we are excited about that service as well as the other international routes that we service, which allows for greater connectivity in bringing visitors to our shores," he added.
22nd November 2017
Bahamasair Flights Off to a Festive Start
Courtesy a smartly scheduled morning flight, passengers were splashing in the islands' famed turquoise waters by lunchtime.
"We have specifically chosen this time, 8 a.m., to get you into Nassau by noon, and hopefully get you onto the beach by 2 p.m," said Tommy Turnquest, the chairman of Bahamasair, at a Terminal D morning reception. Indeed, the new service should prove particularly attractive to travelers who have long despaired of losing a whole day of vacation time making their way to Caribbean destinations. The flight time is just two-and-a-half hours to Nassau's Lynden Pindling International Airport, which is itself just 15 minutes from some of the Bahamas'—and the world's—most famous beaches, not to mention a quick hop to Eleuthera, Bimini, Grand Bahama, and 10 other nearby islands the airline also serves.
On opening day, an already short flight was made even shorter by Paul Fernander of the Nassau Guardian, the Bahamas' oldest newspaper, who served as a sort of emcee and quizmaster on flight 842. Commanding the PA system for a not insubstantial chunk of time, Fernando awarded prizes to passengers wise in the ways of arcane Bahamian trivia, even as he doled out priceless insider tips for the newbies in the crowd.
Just before takeoff, Tracy Cooper, managing director for Bahamasair, told us that the airline had been working with the Houston Airport System for a little more than a year to bring service to the Bayou City. "Our industry partners, our hoteliers, indicated that this was one of the primary markets they were targeting, so we pursued it," he said. For their part, Houstonians should be targeting the Bahamas too, added Cooper. An archipelago of 700+ islands more than a dozen of which are popular with tourists, the Caribbean nation stands apart in both the number and variety of vacations it can offer. "For the person that is just used to going and seeing the big excitements, we can provide that in our capital, in Nassau," he said. "And we can provide more laidback experiences elsewhere. Among the family of islands, there is a uniqueness that not a lot of places can provide."
And with that, it was time for boarding. To Turnquest's delight, Flight 842 would ultimately touch down at 11:57 a.m. local time, its passengers greeted by yet more water cannon fire and an energetic, brightly-costumed group of Junkanoo musician-dancers on the tarmac. Some stopped to listen, others rushed to a buffet highlighted by flutes of conch salad, and everybody made it to the beach by 2, if not sooner.
19th November 2017
Bahamasair Launching Service to Nassau from Bush Airport
Beginning November 16, Bahamasair will offer a twice-a-week nonstop service between Bush Airport and Lynden Pindling International Airport in Nassau, Bahamas. During the inauguration period, passengers will receive complimentary refreshments, snacks, and their first bag checked for free aboard a Boeing 737-500 series aircraft.
19th October 2017
Bahamasair to offer Houston-Nassau flights
Bahamasair will offer nonstop flights between Houston and Nassau, Bahamas, beginning Nov. 16. The twice-weekly flights will depart Bush Intercontinental Airport at 8 a.m. every Monday and Thursday and arrive at Lynden Pindling International Airport in Nassau by 11:10 a.m. They will depart Nassau at 4 p.m. every Sunday and Wednesday and arrive in Houston by 7:10 p.m.
Bahamasair offers will then offer connections to thirteen Bahamas Out Islands including Grand Bahama, Abaco, Eleuthera, Bimini and Exuma. "Providing more travel options that offer beauty and splendor, such as that of The Bahamas, is part of the Houston Airport System's mission," Houston Airport System Director Mario Diaz said in the news release. "Partnering with Bahamasair is one more way we connect Houstonians with the wonderful cultures of the world."
20th September 2017
Bahamasair flights rescheduled as Hurricane Maria approaches
Bahamasair advises the traveling public that scheduled flights to Mayaguana and Providenciales in the Turks and Cacios Islands have been rescheduled. In a statement yesterday, Bahamasair said due to the closure of the Providenciales International Airport today at 8 p.m., the regularly scheduled Thursday flight will now depart Nassau today at 1:30 p.m.
"Additionally our flight into Mayaguana scheduled to operate on Friday, September 22, 2017 has been rescheduled and will depart Nassau at 9:15 a.m. today," the statement read. The public is further advised that these flights will be the last Bahamasair flights operating to these islands until the passage of Hurricane Maria.
12th September 2017
Bahamasair reduces domestic flights
BAHAMASAIR has resumed scheduled services throughout its entire domestic network and will resume routes into the United States this morning at several airports.
These include: Ft Lauderdale/Hollywood International Airport; West Palm Beach (serviced from Marsh Harbour) and Orlando International Airport.
Passengers scheduled to travel to Miami this morning are advised that the morning flights will be serviced through Ft Lauderdale. Service into Miami, Florida from Nassau is expected to resume Tuesday afternoon.
Meanwhile, service between Nassau and Orlando will resume at noon today.
All other international services will also resume this morning. These services include: José Martí International Airport in Havana, Cuba; Hugo Chávez International Airport in Cap Haitian, Haiti; Toussaint L'Ouverture International Airport in Port-au-Prince, Haiti and Providenciales International Airport in Providenciales, Turks and Caicos Islands.
Bahamasair will continue to inform the public of any schedule changes if necessary.
23rd August 2017
Bahamasair Launches Direct Flights to Texas
Bahamasair announced on Tuesday the commencement of direct flights from Nassau to George Bush International Airport (IAH) in Houston, Texas. The service will commence in November of this year and customers can expect to pay an introductory rate of $575 per person round trip.
The flights from Houston to Nassau will be every Sunday and Thursday, while flights from Houston to Nassau will be offered on Mondays and Thursdays. In 2016, the Bahamasair launched direct flights to Haiti.
"We are more than excited to embark on this new adventure and look forward to many more like it." IAH is Houston's largest airport and the 11th busiest airport in the U.S. in passenger numbers. Almost 43 million passengers traveled through IAH in 2015, including more than 10 million international passengers.
Houston functions as the headquarters of United Airlines and IAH is United's largest hub, with 800 daily departures granting Bahamians the opportunity to use Bahamasair as a connecting flight to any of the destinations offered by the airport that include Canada, Central and South America, Europe, Africa and Asia.
2nd August 2017
The Ministry of Tourism announced it was currently undergoing a reorganisation
The Ministry of Tourism announced it was currently undergoing a reorganisation and strategic planning to rationalise its activitities and plans moving forward. After careful analysis of the budget for fiscal 2017/2018 and review of the organizational structure it is critical that we implement cost-cutting strategies within the Ministry of Tourism as in this reorganizational phase, it is imperative that costs are reduced and efficiencies increased given that seventy-five percent of our budget is fixed costs with few dollars left for marketing, promotion and sales.
Unfortunately, a component of this plan is a workforce reduction strategy that must be executed as we strive towards creating a leaner and more streamlined and efficient organization. This difficult process includes inter alia, reassignments, dissolution of certain departments, repatriations, retirement and terminations. Bahamasair is set to facing a challenging times during this reorganisation.
July 2017
Foreign airlines such as Bahamasair flying into the United States have just months to show they are carrying out enhanced security protocols
Foreign airlines such as Bahamasair flying into the United States have just months to show they are carrying out enhanced security protocols, including the interviewing of passengers, and bring their security standards into line with those of US airlines. Otherwise heavy fines will result. Bahamian airports and airlines will have to hire more staff to meet US regulatory demands, which in turn will raise travel costs via increased airline ticket prices and airport user fees. The Bahamas, a tourist-dependent nation with around 80 per cent of visitors coming from the US, is always disproportionately affected by new aviation regulations coming out of Washington D. C., as these impact the ease and cost of access to this country. As a result, Sky Bahamas said it is slashing the frequency of US flights by two-thirds this month, in a bid to assess the financial and other impacts from aviation security upgrades.
In July 2017, Bahamasair announced that the Prime Minister Dr Hubert Minnis had returned back to Nassau on a Bahamsair flight from Miami after his first CARICOM meeting as head-of-state. He attended and addressed the 38th Regular Meeting of the Conference of Heads of Government of the Caribbean Community (CARICOM) in St. George's, Grenada, July 4-6.
July 2017
Bahamasair is set to benefit as arrivial numbers are trending upward.
Bahamasair is set to benefit as arrivial numbers are trending upward. arrival numbers are trending upward, such as a 1.8% increase in international arrivals in the first quarter that brought the Q1 total to 8.7 million visitors. Visitors from Europe were up by 2.9%, and the U.S. was up 1.3%, but Canada surged ahead with a growth rate of 4.8% after a weak performance last year. There was good news from the cruise sector, according to the chairman. The region's ports welcomed 10 million cruise passengers in Q1, up 4.5% over the same period last year. Bahamasair is set to benefit from this increased arrival numbers.
June 2017
Bahamasair repositioning as an exclusively international airline?
The Minister of Tourism and Aviation for the Bahamas, Dionisio D'Aguilar, has proposed pulling state-owned Bahamasair (UP, Nassau Int'l) out of the archipelago's highly competitive domestic market and repositioning it as an exclusively international airline. The transition will not, however, come easy given that about 45% of the airline's total weekly seating capacity (14,820) is dedicated to the domestic Bahamian market.
With this number of weekly seats available, Bahamasair is the island chain's largest domestic carrier followed by each of Sky Bahamas and Western Air Bahamas with 5,544 seats/week each, Southern Air Charter with 4,142 seats/week, and lastly, Pineapple Air with 2,299 seats/week. In June 2017, it was announced that Bahamasair's new fleet could "blow another hole" in the 2017-2018 Budget unless the Government can delay a $35 million principal repayment on the loan that financed their acquisition. It was revealed that Bahamasair's subsidy could increase beyond the budgeted $14.9 million unless Dionisio D'Aguilar, minister of tourism, was unable to successfully "intervene" with the ATR planes' financier.
April 2017
Bahamasair in mid-April 2017 filed new charter route
Bahamasair in mid-April 2017 filed new charter route within the Caribbean, as the airline schedules Nassau - Curacao service. Boeing 737 is scheduled to operate this route on 13th April 2017 and 18th April 2017.
January 2017
Bahamasair made its inaugural flight to Haiti
The Avions de Transport Régional-42 (ATR), 50 seat, turbo, prop aircraft, one of the National Flag Carrier's newest fleet acquired in 2015, provides non-stop service into Port-au-Prince two days per week, Wednesday and Saturday, and is expected to boost revenue for the airline as the frequency increases. Bahamasair is also partnering with Agence Citadelle for airport shuttle and land packages, as well as Patrick Coach Line and Sans Souci Bus to provide ground transportation for passengers traveling beyond Port-Au-Prince. In February 2017, it was announced that a new executive team had been appointed at Bahamasair.
Bahamasair began a twice-weekly service between Nassau and Port-au-Prince
The 893-kilometre sector will be flown by the carrier's ATR 42s and faces no direct competition. The Caribbean carrier's fleet currently comprises three 737-500s, three ATR 42s and two ATR 72s. From Nassau bahamasair now serves 18 destinations non-stop including Fort Lauderdale, Miami and Orlando in Florida. According to OAG data the airline accounts for 25% of seats and 20% of flights in Nassau. Its nearest rivals in terms of seat capacity are American Airlines (13%), JetBlue Airways (12%) and Delta Air Lines (11%).
April 2016
Bahamasair (UP, Nassau Int'l) is planning to end scheduled Dash 8-300 operations
Bahamasair (UP, Nassau Int'l) is planning to end scheduled Dash 8-300 operations later this month with the type's last commercial flights tentatively set for April 16. The Bahamian carrier is in the process of replacing its five Dash 8-300s with a combination of three ATR42-600s and two ATR72-600s ordered during the 2015 Paris Air Show.
Bahamasair, which also operates three B737-500s, uses its turboprop fleet on flights throughout the West Indian archipelago as well as to the mainland United States. Bahamasair, the national flag carrier of The Bahamas, announced Wednesday the start-up of non-stop service between Freeport, Grand Bahama, and Orlando, Florida.
June 2016
Bahamasir is facing more competition
it was announced that Bahamasir is facing more competition as Fly Jamaica Airways, owned mainly by Captain Ronald Reece and his wife Roxanne, announced plans in the past week to acquire a third aircraft to add to its Boeing 767 and 757 aircraft now operating between the Caribbean, Canada and the U.S., as well as running special charters for governments and other clients. It has not, like rival Caribbean carriers, complained about losing money on routes between Guyana, Jamaica, Toronto, Canada and New York as yet and thinks that a fleet of eight Boeing 767s, 757s and 737 would not only be ideal for its fleet but also be the perfect and optimal operating size.
The airline is daring to expand even as all the other major carriers in the region, including Caribbean Airlines of Trinidad, Bahamas Air, Suriname Airways and Antigua-based commuter airline LIAT, are all recording huge annual losses.
---
Baggage
Bahamasair allows each passenger 1 personal item and 1 carry-on bag on all international and domestic flights.
For checked baggage, each checked bag must not exceed 62 inches (157.48 cm) in dimensions (length + breadth + height) & 50 pounds (22.73 kilos) in weight.
Sporting equipment which must be properly packaged.
Bicycles cost $125 to check-in. Bicycles will be accepted in a hard-sided, padded case designed for bicycles. If not in a hard-sided case, bikes will be accepted with the handle bars secured sideways and pedals removed. The bicycle must also be encased in plastic foam, a cardboard box, or similar material to prevent damage.
Surfboard Treated as a checked bag. One surfboard per case; except items weighing more than one hundred pounds (100 lbs) will not be accepted as checked baggage. We recommend that surfboards travel in a hard-sided (rather than soft-sided) case to prevent damage. Windsurf board Treated as a checked bag.
One windsurfing board with an aluminum (or similar type material) wishbone style boom, one mast with a maximum length of 15 feet, one sail. Items weighing more than one hundred pounds (100 lbs) will not be accepted as checked baggage.
Further Baggage Infomation
| | | |
| --- | --- | --- |
| | | For carry-on baggage, Bahamasair allows one personal item and one carry-on all international and domestic flights with a maximum size of 22" x 14" x 9" and 20 lbs free. Each checked bag must not exceed 62 inches in dimensions and 23 kgs in weight. Bahamasair operates a frequent flyer program to reward passengers. The more times you travel on Bahamasair, the more points you will earn on Bahamasir Flyer Program. |
| | | |
| | | Bahamsair' main hub is Lynden Pindling International Airport, located in Nassau as well as the airline's headquarters. Bahamasair flies to many destinations including Arthur's Town, Cat Island, Crooked Island, Deadman's Cay, Freeport, George Town, Inagua, Marsh Habour, Nassau, North Eleuthera, Rock Sound, San Salvador, Havana, Port of Spain, Orlando, Miami and Fort Launderdale. Current domestic routes of our Nassau includes airlift into Grand Bahama, Abaco, Eleuthera, Exuma, Crooked Island, Acklins, Mayaguana, Inagua, San Salvador and Long Island. Currently, international routes include Florida to Miami, Fort Launderdale, West Palm Beach and Orlando. Other current international routes include The Turks & Caicos and Havana. |
---
Route Map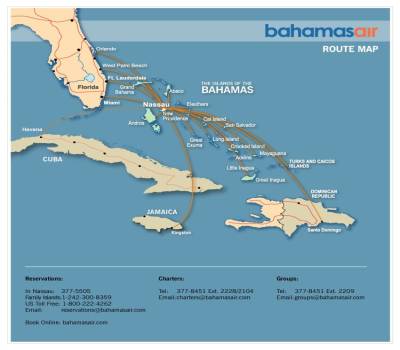 Popular Routes
Miami

Nassau
Fort Launderdale

Nassau
Havana

Miami
Nassau

Havana
Santo Domingo

Nassau
Orlando

Nassau

---
The Fleet
---
Hub Airport
Lynden Pindling International Airport
Formerly known as Nassau International Airport, Lynden Pindling International Airport is the largest airport in the Bahamas and is fully operated by the Government of the Bahamas. Currently Bahamasair is the only airline that uses its premises as main hub, although a large number of airlines have an itinerary that goes through the Caribbean airport. Among these there is Caribbean Airlines, Copa Airlines, Flamingo Air, JetBlue Airways, Pineapple Air, Canada Air, British Airways and Delta Airlines.

---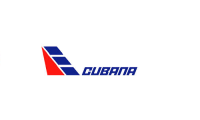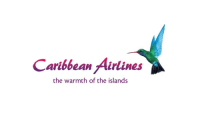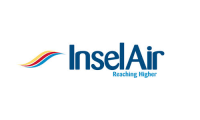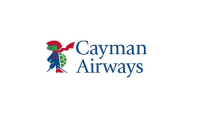 ---
Search and Buy Bahamasair flights
Make an Bahamasair reservation and find some amazing deals with discounted Bahamasair tickets at Alternative Airlines. Bahamasair flies to many destinations offering a cost effective and safe service to all its passengers. Let Alternative Airlines help find you cheap Bahamasair tickets and make international and domestic flight reservations on Bahamasair today.
Browse the most popular Bahamasair flight routes to destinations worldwide. Alternative Airlines can help you make reservations on Bahamasair for international flights to lots of destinations. Use the following list of routes to help you plan your next flight. Book Bahamasair flights on Alternative Airlines to save big! Alternative Airlines is an online travel agency, specialising in booking lesser known airlines and remote destinations.
---
About Alternative Airlines
Alternative Airlines is an online flight search complete with customer service specialising in booking flights on lesser known airlines and to remote destinations. We offer you a wider choice of airlines supported by a team of customer service and travel specialists for help and advice on your travel plans. We specialise in finding the best available fares on the widest range of airlines and making them available to you online, with prices in the currency of your choice.
Alternative Airlines handles all your travel arrangements and payments, complete with ticketed confirmation. We do not direct you to other websites or service providers. We help you through the process. This is what makes us Alternative Airlines.Check out our reviews: Alternative Airlines - Feefo Reviews
Browse for flights, find some amazing deals, make a reservation and pay in the currency of your choice today with Alternative Airlines. Let Alternative Airlines help find you the best prices and make international and domestic flight reservations with us today.
Join the Alternative Airlines Members Club and get £100.00 back on your 5th booking with Alternative Airlines. You will have insight to many benefits and exclusive deals on over 650 airlines. Click on the Members section on the Alternative Airlines website for more information and join today. We are open every day from 8am until 8pm (UK local time).
Check out Alternative Airlines Feefo Reviews
From 23rd February 2010 - new low prices available .. Born out of a need to protect the Bahamian Tourist market from the decrease in International scheduled services, Bahamasair has grown into the 12 aircraft operator with 30 destinations served.
---
Bahamasair Flights
The Bahamasair fleet is made up of jets and turboprop aircraft from its hub in Nassau. Bahamasair operates to the US resort cities Orlando, West Palm Beach, Fort Lauderdale and Miami. Inter island flights operate from Nassau to Andros, Arthur's Town, Crooked Island, Deadmans Cay, Freeport, Georgetown, Governors Harbour, Inagua, Mangrove Cay, Marsh Harbour, Mayaguana, North Eleuthera, Rock Sound, San Andros, Spring Point, San Salvadore, South Andros, Stella Maris, The Bight and Treasure Cay. As well as Havana other non-US international flights operate to Kingston (Jamaica), Santo Domingo (Dominican Republic) and Providenciales (Turks and Caicos).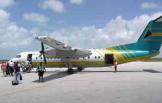 Flights to Nassau, Bahamas on Bahamasair Nassau is funky - particularly when you stop over en route to Havana in oh so cool Cuba, or for the romantic Turks and Caicos islands - a must see destination for people too lazy to dive, but prepared to snorkel. If you can tear yourself away from the casinos of Naussau try any of the inter island flights to find a perfect beach meeting an unrivalled blue sea.Latest News:

Bahamasair Announced Two New Routes For Summer
Bahamasair Announced Two New Routes For Summer Bahamasair is the national airline of the Bahamas with their headquarters located in the capital, Nassau.
READ MORE ABOUT BAHAMASAIR
How to pay
You can pay for your flights with Bahamasair in the currency and payment method of your choice when booking through Alternative Airlines.
We accept PayPal making flight purchases with Bahamasair easy and more secure for customers. PayPal is one of the leading forms of online payment, with more than 169 million accounts worldwide.