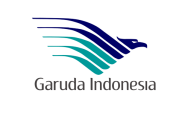 Garuda Indonesia Inaugurates first ever nonstop flight from London to Jakarta 
On Thursday, March 31, 2016 , Heathrow welcomed Garuda Indonesia passengers to Terminal 3. Garuda Indonesia,the flag carrier of Indonesia has moved flight services from London Gatwick to the 6th busiest airport in the world, London Heathrow.The 5* star airline inaugurated non-stop direct flights from London to Jakarta and one-stop flights from Jakarta to London.
All the infomation Passengers need to know
✓Five times weekly non-stop flight service
✓Tuesday, Wednesday, Thursday, Saturday and Sunday
✓Garuda operates Boeing 777-300ER for the particular service
✓Exclusive SkyTeam Passenger Lounge located on Terminal 4 
✓First and  Business Class Service available
✓Premium Check-In 
Garuda Indonesia has built strong brand image with global recognition and the airline is constantly developing.Garuda Indonesia Passengers travelling from and to London Heathrow for business or leisure can enjoy and benefit from London's Heathrow Passenger Lounge with amenities, food and drink are included in the entry price,quiet area with day beds and Business area.
Hard work and exceptional customer service prove that the airline can face competition in a completely different way and meet demanding requirements from passengers and the airline industry.Undoubtedly,Garuda Indonesia's service will improve connectivity and increase passenger traffic with a strengthened flight network.
Passengers share their flight experiences through Garuda Indonesia official Twitter account using the hashtag .