Cheap Flights in November 2022
Looking for cheap flights in November 2022? With Alternative Airlines, you can book flights with a choice of 600+ airlines and find great prices no matter where you're flying. We know finding the best deal can be tricky — that's why our site allows you to filter and sort your flight search so that you can find the cheapest prices with a click of a button.
Find a cheap flight and pay in any way that you want with our wide variety of payment options — we have more than 40 ways to pay!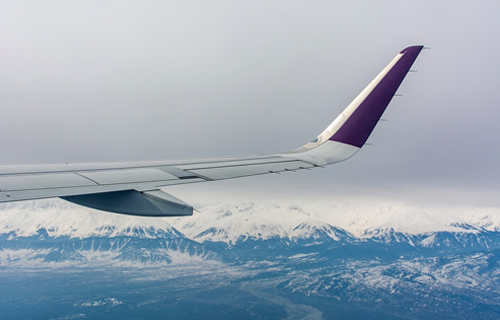 ---
Buy Cheap Flights in November with Alternative Airlines
Much like October, for many places across the world, November is a fairly cheap time of the year to fly. It doesn't matter why you're flying — for a vacation or for business — November is usually off-season for many destinations across the world, which means there are lots of great deals.
But, even if November is a cheaper time of year to fly (than say, August) you still don't want to overpay on a flight that you can get cheaper had you not been looking in the right places. At Alternative Airlines, we offer flights from more than 600 airlines, flying all across the world. So, it's really easy for you to find a flight from an airline with a cheaper flight. But, that's not all. We have lots of other tips and tricks for you to follow too...
---
Tips for Booking Cheap Flights in November 2022
Find the cheapest days to fly on with our calendar
If you're not too worried about the specific date that you fly on in November, our calendar is the first place to start looking for a cheap flight.
Why?
We color-code the dates on our calendar so that all the cheapest days to fly on are in green and all the most expensive days to fly on are in red. Before you've even searched for flights, our calendar helps you find the cheapest day to fly on so that you don't have to do multiple searches to compare prices on different days.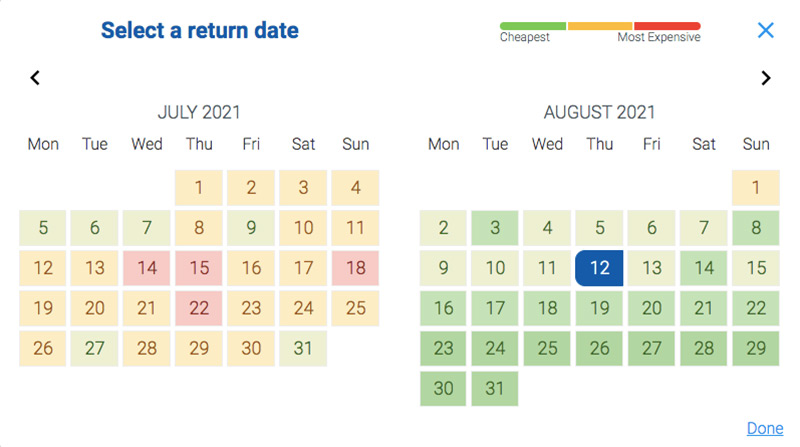 'Sort By - Lowest Price'
After you've run a flight search on our site, you can sort your search by the lowest price. This will put all the cheapest flights at the top of your search and the most expensive at the bottom.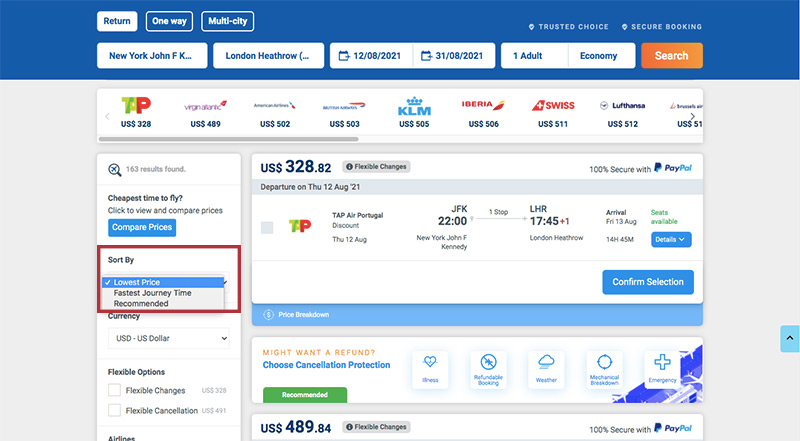 Lowest price by airline
Another way to sort by lowest price is by clicking on one of the airline logos at the top of your search.
The airline logos all have the cheapest price on that airline underneath, so you can quickly scan prices and get an idea of which airline is the cheapest to fly on.
By clicking on the airline logo, we'll filter your search so that you'll only see flights from that airline with the cheapest flights shown first.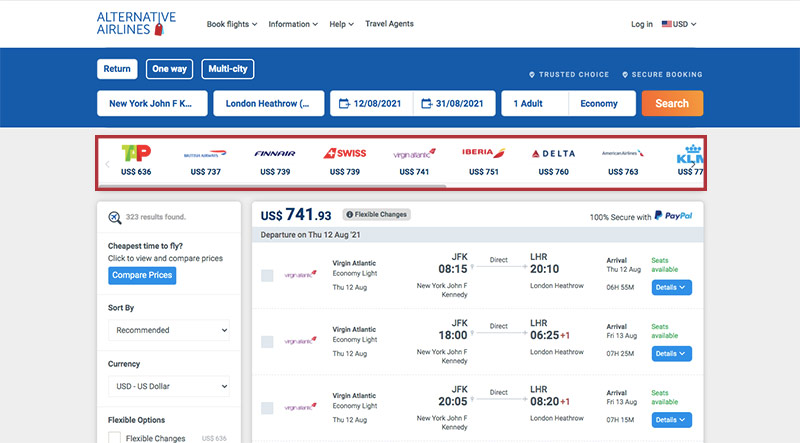 Buy Now, Pay Later
Okay, so buy now, pay later might not technically make your flight cheaper. But, it definitely can make your flight more affordable and easier to pay.
If you don't have the money to pay for the full price of your flight right now, you can use one of our buy now, pay later or financing payment options and spread the cost over time. Not only does this make the flight more affordable, it also allows you to secure your flight at today's price. Flight prices can change over time and you can't always guarantee that your flight won't go up in price if you leave it to buy at a later time.

---
How to Find and Book Cheap Flights for November 2022
Now you've read all of the tips on how to find cheap flights in November on the Alternative Airlines website, check out our step-by-step guide that shows you exactly how to purchase the flight.
STEP 1
Enter the dates and destinations that you want to fly between, as well as the number of passengers. Search for your flight.
Tip: when selecting dates, you can use our cheapest calendar to find the cheapest days to fly on. The cheapest days will be color-coded in green.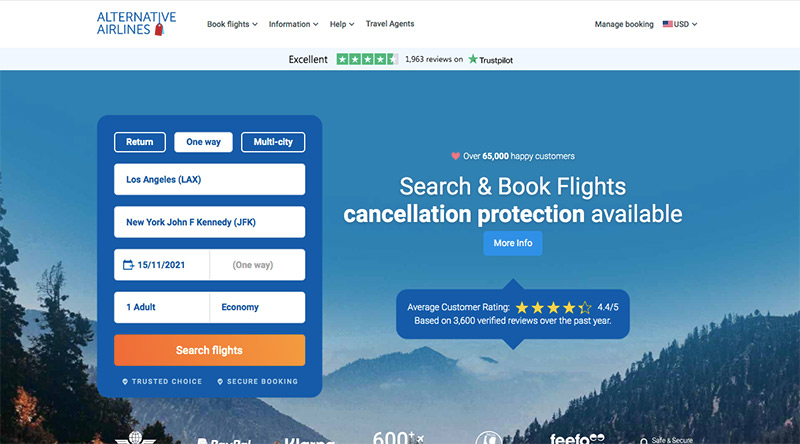 STEP 2
After a few seconds, we'll show you every flight available to book for your selected dates and destinations.
Tip: use our 'sort by' filter to search by lowest price. OR quickly find and compare the cheapest flights on each airline by using the banner at the top of the screen.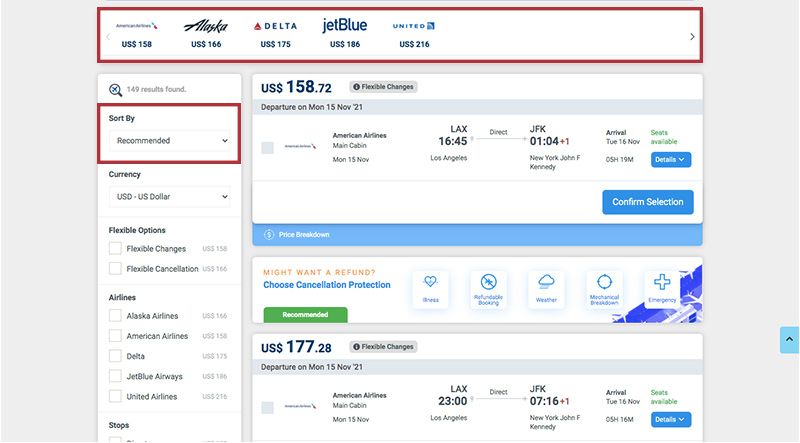 STEP 3
On the next page, fill out your passenger details for your flight.
After that, select how you want to pay and click submit to payment. Then, enter your payment details and confirm your flight. We'll send you booking confirmation and your e-ticket right away. All that's left for you to do is look forward to your flight!
Tip: this is where you can select one of our buy now, pay later payment options to make your flight more affordable. Choose between Affirm, Sezzle, Quadpay, Klarna, Afterpay and PayPal Credit.