Airlines will always try to sit children with their parents (subject to check-in)
Some airlines will allow travel for unaccompanied minors. Please email us to check.
The fare is based on the child's age on the date of travel.
More detailed information can be found here Traveling with children
Most airlines will let infants travel with their parent(s) for free. However some airlines will charge up to 10% of the adult ticket price. Click on 'Price Breakdown' to find out more.
If you are pregnant, but due before the flight departure date, please contact us once your baby is born and has a name. We can then add him/her to your ticket.
Infants will not be given a seat. The airlines expect parents to travel with them on their lap.
Airlines regard infants as being under 24 months old.
The fare is based on the child's age on the date of travel.
More detailed information can be found here Traveling with children
Top Winter Sun Destinations
Cancellation Protection
Protects
Trusted Choice
65,000 happy customers
Rated 4.5 Stars. Based on 3,581 service ratings over the past year
Dedicated customer service team on hand to help
Secure payments
Cancellation Protection
Protects
Trusted Choice
65,000 happy customers
Rated 4.5 Stars. Based on 3,581 service ratings over the past year
Dedicated customer service team on hand to help
Secure payments


Top Winter Sun Destinations
Feeling the winter blues? Continue reading to discover the best places around the world to get some Winter Sun!
Winter Sun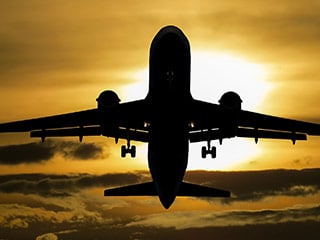 In some places of the world, especially in the Northern Hemisphere, winter involves cold temperatures, long days with little sunlight and often rain or even snow. Some people like to escape these times in the winter, travelling to beach destinations to catch some rays, or simply somewhere where is a little warmer and sunnier.
Winter sun escapes can vary in price, depending on where and when you go to. Sometimes it is best to coincide with off-seasons or shoulder seasons to keep the price low, such as avoiding the autumn school break, Christmas break and thanksgiving in the Northern Hemisphere winter. There are also some destinations which are more luxurious and therefore more expensive, but you can use our best-fare finder to find the best time to fly within the winter months (or other selected period) to get the best deal on your flights.
The months that winter falls in depends on where you are in the world. For example, the Northern Hemisphere will generally have a winter that falls in November, December, January and February, whereas in the Southern Hemisphere it may fall between June, July and August.
Winter Sun Destinations
For Northern Hemisphere Winter
(November, December, January, February)
Cyprus
Best time to visit: November, March
Average winter temperature: 22°C
Why: Due to its location in the eastern Mediterranean, Cyprus enjoys sunny weather throughout the winter. Although temperatures don't get sweltering in winter, they stay mild and comfortable. Cyprus is also only a short flight from most of Europe, making it a quick and often cheap getaway for lots of the Northern Hemisphere countries. The island boasts lots of beautiful beaches that you can enjoy on the hotter winter days, meaning you still get warmth, sun and sand without travelling to the other side of the world. The island is also rich in culture and history, thanks to its Turkish and Greek influences, meaning you'll find plenty to see and do when temperatures aren't as warm.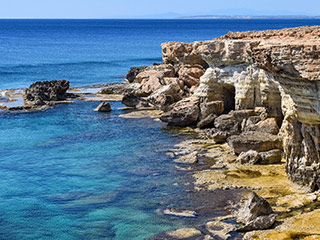 Canary Islands
Best time to visit: Year-round
Average winter temperature: 21°C
Why: Another cheap winter sun destination for many European countries, the Canary Islands is already a popular location for many UK travellers in the winter. The climate of the island is sub-tropical, meaning its winter average is a warm 20 degrees. You can choose from different islands, which each provide something for every traveller.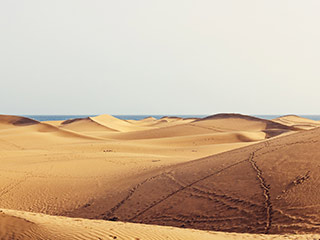 Morocco
Best time to visit: October, February
Average winter temperature: 17°C
Why: Whilst Morocco's winter temperatures aren't scorching, they are much milder than Northern alternatives, and provide travellers with some much-needed sunshine. This provides a great setting for a cheap city break in the sun, with comfortable temperatures perfect for exploring. Due to its location in North Africa, it is only a short flight away from most European cities. The cities of Marrakech, Agadir and Fez are also some of the cheapest in the whole of Africa, and are plentiful in things to do, culture and history.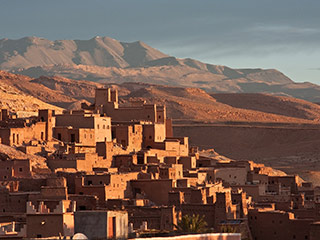 Mexico
Best time to visit: December, January, February
Average winter temperature: 20-30°C
Why: A great option for travellers from the USA, but also a fairly cheap long-haul winter sun destination for travellers from other destinations. Cheap destinations include Cozumel, Cancun and Riviera Maya, all of which boast beautiful sandy beaches with brilliant winter sun. Depending on where you go to in Mexico, winter destinations still average from 20 to 30!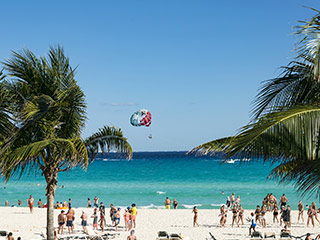 Thailand
Best time to visit: November to March
Average winter temperature: 31°C
Why: The northern hemisphere winter is the perfect time to visit Thailand, after the wet and rainy monsoon season has passed and the temperatures are starting to rise. The crystal blue waters of the beaches are the perfect paradise to escape the cold and rain elsewhere in the northern hemisphere, and relax whilst enjoying the sun.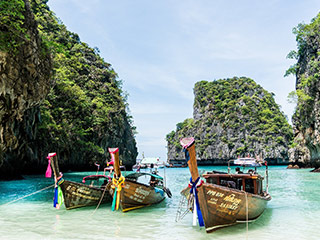 Dubai
Best time to visit: November to March
Average winter temperature: 26°C
Why: Dubai offers year-round sunshine, however winter is the best time to visit when the days are bright and warm, but not humid and uncomfortable like the summers there. Dubai offers a wide range of activities apart from the beautiful beaches and sunshine that it offers.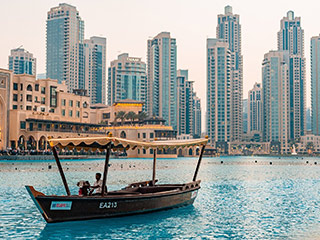 Winter Sun Destinations
For Southern Hemisphere Winter
(June, July, August)
Broome, Australia
Best time to visit: June, July, August
Average winter temperature: 25°C
Why: Whilst most of Australia is experiencing the cool 15-degree averages at this time of year, head to Broome in the outback in the winter for averages of 25 with very little rain. This coastal town offers a great winter getaway with beaches, sports activities and walking trails amongst beautiful waterfalls and gorges. If you are heading here from elsewhere in Australia, be sure to check out our guide to domestic flights in Australia.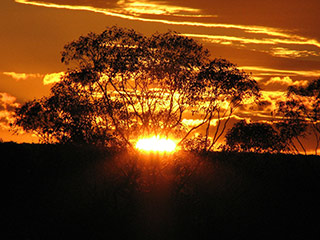 Greece
Best time to visit: June, July
Average winter temperature: 27°C
Why: Greece is a great destination for people in the southern hemisphere to escape the cold. Temperatures in June, July and August average 27 degrees, making for a hot and sunny getaway. The country does not only offer beautiful beaches to enjoy, but a variety of rich culture and history, making the perfect holiday. If you are looking for temperatures that are less intense, head to Greece in early winter such as May or June.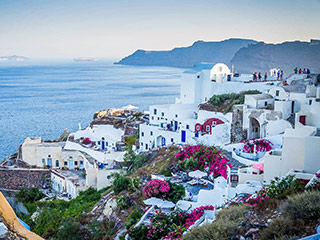 South Africa
Best time to visit: May, June
Average winter temperature:19°C
Why: Winter in the southern hemisphere falls just at the end of the peak time to visit South Africa, so if possible, go in early winter in May or June. This is within the county's dry season, and also when wildlife viewing is peaking. South Africa offers little to no rain in this season, meaning sunny skies and also less vegetation which is why animals are more visible. Read our section on South Africa in our blog on the cheapest countries in Africa to discover tips on how to visit South Africa on a budget.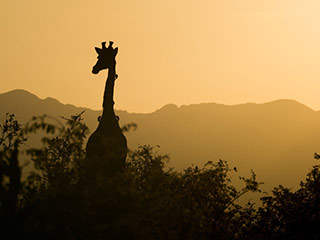 Rio de Janeiro, Brazil
Best time to visit: June, July, August
Average winter temperature: 24°C
Why: The months of June, July and August are actually Rio's cooler months, but still have average temperatures of 23 degrees. This climate is much more comfortable and enjoyable, allowing you to get out and explore rather than being too hot. Rio is a great location for travellers around the world, making the long-haul flight from most destinations worth it.