Search and Buy Arik Air Flights
Let's fly!

Select your payment method to view total prices including any payment fees:
Buy
Arik Air

Flights

Search and Buy Arik Air Flights with Alternative Airlines
Flights to and from Nigeria
Make an Arik Air reservation and find some amazing deals with discounted Arik Air tickets at Alternative Airlines
Check out what people are saying about Alternative Airlines – Feefo Reviews
---
Arik Air is a privately and wholly Nigerian owned commercial airline operating both domestic and international flights and started operations in 2006. It is West Africa's leading airline.
Arik Air flies to many destinations including London, New York, Lagos, Johannesburg, Dakar, Banjul, Freetown, Monrovia, Abidjan, Accra, Cotonou, Port Harcourt, Abuja, Douala, Libreville, Luanda, Sokoto, Kano, Gombe, Yola, Enugu, Calabar, Benin, Illorin, Ibadan, Asaba, Warri, Uyo, Owerri, Kaduna, Jos, Warri, Benin, Asaba and Enugu.
Arik Air operates from its two hub airports in Abuja and Lagos and its head office is located at the Arik Air Aviation Centre on the grounds of Murtala Muhammed International Airport in Ikeja, Lagos State.
In 2014, Arik Air developed and expanded a commercial agreement with Emirates by signing a MoU with the goal of providing customers seamless connectivity on each other's respective route network.
As of 2016, Arik Air is the largest carrier in West Africa, and serves a large network of destinations in Nigeria, Africa, Europe and US. The airline has become very reliable over the years, and cancellations are an issue of the past since they count with a fleet of 28 aircrafts.
2016 marks the 10th anniversary of Arik Air's operation as their mission is to improve connectivity in the region and facilitate the movement of passengers across their network. Arik Air's fleet consists of CRJ100, Airbus A340-500, Airbus A330s, Boeing 737s, Bombardier CRJ-900, Bombardier Dash 8 Q400 and Hawker HS 125-800XP.
Arik Air covers a wide range of destinations across three continents, and is constantly seeking to expand to offer passengers the most complete selection of flights in West Africa. Just in 2016, the airline continued with its expansion plans and have begun flights to Libreville and Gabon. The gabon route is a special one because it has been many years since Nigeria has seen a direct flight to and from Gabon.
This is very important because both Nigeria and Gabon are Oil producing countries, so there are many businesses that have some sort of relationship with Gabon.
---
Frequent Flyer Program
Arik Air's frequent flyer programme is Arik Affinity Wings.
Arik Affinity Wings programme allows regular travellers to benefit from rewards for their loyalty with the opportunity to earn miles on domestic, regional and long-haul flights.
There are four different levels of Affinity Wings Membership:
Pearl Affinity
Bronze Affinity
Silver Affinity
Gold Affinity Wings
---
Destinations
Angola (Luanda)
Benin (Cotonou)
Cameroon (Douala)
The Gambia (Banjul)
Ivory Coast (Abidjan)
Gabon (Libreville)
Ghana (Accra)
Liberia (Monrovia)
Nigeria (Abuja; Benin; Calabar; Enugu; Gombe; Ibadan; Ilorin; Jos; Kaduna; Kano; Lagos; Owerri; Port Harcourt; Sokoto; Uyo; Warri; Yola)
Senegal (Dakar)
Sierra Leone (Freetown)
South Africa (Johannesburg)
United Arab Emirates (Dubai)
United Kingdom (London)
United States (New York City)
---
News
5th March 2018
Arik Air will now train pilots for presidential fleet
The Presidential Air Fleet (PAF) and management of Arik Air have signed a memorandum of understanding (MOU) that will allow the airline assist in providing proficiency and line training for PAF's pilots.
The agreement was signed on March 1 when Hassan Bala Abubakar, an air commodore and commander of PAF, led senior officials of the fleet to Arik Air Aviation Centre at Murtala Muhammed Airport, Lagos.
"According to the terms of the agreement, Arik Air shall provide pilots of the Presidential Air Fleet rated on the aircraft line training and hour building to maintain proficiency on the aircraft, including undertaking regular commercial flight under supervision, as per the standards approved for the airline," a statement announcing the agreement read.
Line training programs help pilots increase the number of hours flown, gain experience in the actual aircraft.
The proficiency training covers subjects like aviation weather, flight planning, flying technique tips and in-depth aviation accident analysis.
Roy Ilegbodu, chief executive officer of Arik Air, said the agreement would go a long way in bridging the gap in the fleet pilots' training and proficiency adding that both parties will work together to achieve their goals.
Abubakar expressed appreciation at the support the fleet has received from Arik over the years.
5th February 2018
Arik Air has introduced Garden City Express service, which will take passengers from Murtala Muhammed Airport, Ikeja, Lagos, to the Nigeria Air Force (NAF), Port Harcourt, Rivers state capital.
Operations on this route will commence from February 12.
Port Harcourt International airport is located in Omagwa. Passengers usually spend at least time to connect the main part of Port Harcourt from the airport.
But under the new arrangement, Arik passengers would not go through stress and incur extra cost on transportation.
Commenting on the Garden City Express, Roy Ilegbodu, chief executive officer, Arik Air, assured passengers of getting "premium customer service".
"We are delighted to offer this premium service to our customers who are time conscious and desire to cut the long drive from Omagwa to Port Harcourt City," he said.
"This service will offer a great travel experience with our dedicated terminal at NAF Base Port Harcourt and efficient flight crew."
This is Arik Air's first and only scheduled flight departing and arriving in MMA2 Lagos.
The Garden City Express is an addition to Arik Air's three daily flights from Lagos to Port Harcourt International Airport Omagwa.
11th September 2017
Takeover negotiations: Arik Air files N20bn suit against FG, Ethiopian Airlines
Arik Air Limited has filed a N20 billion suit against the Federal Government and Ethiopian Airlines over recent claims in the media that they were negotiating the take-over of the airline. The suit was instituted by the airline at the Federal High Court, Lagos, against Ethiopian Airlines, the Federal Ministry of Transportation and the Attorney-General of the Federation.
Arik Air A copy of the suit, which was filed September 6, 2017 by Arik Air's counsel, Mr Babajide Koku, SAN, Mr Chukwuemeka Nwigwe and Mrs Ezinne Emedom, was obtained, yesterday, in Lagos. In its statement of claim supported by a 20 paragraph affidavit deposed to by Mr Chris Ndulue, a Director with Arik Air, the plaintiff asked the court to restrain the first and second defendants from further negotiations on its takeover.
The plaintiff noted that the Asset Management Company of Nigeria, AMCON, had taken over the airline on February 8, which was challenged by its management via two suits already pending before the Federal High Court, Lagos. It, therefore, asked the court to declare the negotiations null and void because the Ministry of Transportation had no power to transfer the management of the airline to Ethiopian Airlines while the suits over the takeover are pending. The plaintiff also asked the court for an order directing the Attorney General of the Federation to ensure the investigation of Ethiopian Airlines by the appropriate authorities for inducing and interfering in the administration of justice in the pending suits.
The suit is yet to be assigned to any judge and no date has been fixed for hearing.

6th September 2017
Ethiopian Airlines plans to take over Arik Air
The Management of Ethiopian Airlines has submitted a formal proposal to take charge of troubled carrier Arik Air, which accounts for more than half of air passenger in Nigeria, according to official statistics.
Speaking to the media, Esayas WoldeMariam, Ethiopian Airlines' managing director of international services, said the airline has outlined its terms and conditions to the Nigerian government and waiting for its response on the matter.
"We are capable and desirous of handling the airline," WoldeMariam noted without specifying details of the offer.
The Ethiopian Airline chief said he expects competition for Arik from international airlines.
Arik is operated by Asset Management Corporation of Nigeria (AMCON) since government's bailout in February.
The bailout was forced by a prolonged crisis occasioned by cancelled services, unpaid staff salaries and mounting debt.
Arik's Managing Director, Capt. Roy Ilegbodu, said in August the company had stabilized under AMCON's leadership, with "services running smoothly and salaries paid."
10th July 2017
Abuja - Accra flight service to recommence
Arik Air's flights between Abuja and Accra were suspended in March following the closure of Nnamdi Azikiwe International Airport, Abuja for runway repairs.
The Abuja-Accra flight will operate daily with a 5:30 pm departure out of Abuja and 7:40 pm departure out of Accra.
Speaking on the resumption of Abuja-Accra service, Arik Air's Chief Executive Officer (CEO), Captain Roy Ilegbodu said: "The re-introduction of the Abuja-Accra operation is part of the management's strategy to optimize flight schedule and respond to the needs of our valued customers. "Arik Air has been at the forefront of providing customer-centric services since our inception and we will continue to respond to the needs of our customers at all times".
Arik Air was taken over by the Asset Management Corporation of Nigeria (AMCON) at the start of 2017, deeming the airline as too big to fail. Since the takeover, all flights leaving Africa, along with flights to O.R. Tambo International Airport, have been gradually suspended.
Simultaneously, KPMG was appointed by AMCON to conduct a forensic audit of Arik Air's books. Since then, AMCON is gradually in the process of reviving and stabilizing the airline and its operations.
As part of the restructuring process, the Nigerian carrier suspended all international services, except to Ghana, Senegal and the Gambia, resulting in the airline's fleet of A330 aircraft being parked in France.
8th May 2017
Airik Air has received USD 4.7 million from the Asset Management Corporation of Nigeria (AMCON) since being taken over by the state-owned body.
AMCON took over the managment of the airline in February 2017 due to concerns the airline was failing.
---
Route Map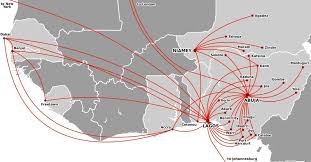 Popular Routes
Abuja

Douala
London

Lagos
Abuja

Abidjan
Gombe

Lagos
Abuja

Calabar
Asaba

Lagos

---
The Fleet
Airbus A330-200
Boeing 737-700
Boeing 737-800
Bombardier CRJ900
Bombardier CRJ1000
Bombardier Dash 8 Q400
---
Kotoka International Airport
HUB Airport
Kotoka International Airport is the Nigeria's premier international airport and is the hub airport for Arik Air, Africa World Airlines, Antrak Air and Starbow Airlines. Kotoka International Airport has one runaway and can handle nearly 3 million passengers.
Airlines which to and from this airport include Air Burkina, Arik Air, Brussels Airlines, British Airways, Delta Air Lines, EgyptAir, Emirates, Ethiopian Airlines, Iberia, Kenya Airways, Vueling, Turkish Airlines and TAP Portugal.

---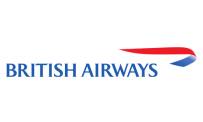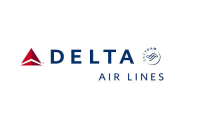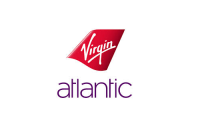 ---
Book Flights with Arik Air
Make a Arik Air reservation and find some amazing deals with discounted Arik Air tickets at Alternative Airlines. Arik Air flies to many destinations, offering a cost effective and safe service to all its passengers. Let Alternative Airlines help find you cheap Arik Air tickets and make reservations on Arik Air today.
Browse the most popular Arik Air flight routes to destinations within the African region. Alternative Airlines can help you make reservations on Arik Air. Use the following list of routes to help you plan your next flight. Arik Airflights on Alternative Airlines to save big! Alternative Airlines is an online travel agency, specialising in booking lesser known airlines and remote destinations.
Alternative Airlines is an Online Travel Agency bonded by the International Air Transport Association (IATA). We specialise in finding the best available fares on the widest range of airlines and making them available to you online, with prices in the currency of your choice.
Alternative Airlines handles all your travel arrangements and payments, complete with ticketed confirmation. We do not direct you to other websites or service providers.
We help you through the process. This is what makes us Alternative Airlines.
Browse for flights, find some amazing deals, make a reservation and pay in the currency of your choice today with Alternative Airlines.
Let Alternative Airlines help find you the best prices and make international and domestic flight reservations with us today.
Join the Alternative Airlines Members Club and get £100.00 back on your 5th booking with Alternative Airlines. You will have insight to many benefits and exclusive deals on over 650 airlines. Click on the Members section on the Alternative Airlines website for more information and join today.
We are open every day from 8am until 8pm (UK local time).
Arik Air Arik Air is scheduled airline based in Lagos, Nigeria operating both domestic and international flights. ________________________________________ Arik Air flights Arik Air Airlines is true success story. This go ahead airline has solid financial backing and came into being after the demise of the former national carrier, Nigeria Airways. Arik commenced operations in on 30 October 2006 when scheduled passenger services began with four flights between Lagos and Abuja using CRJ 900 aircraft. this was shortly followed with the inauguration of flights to calabar, Benin City and Enuga. Today Arik Air boasts an extensive domestic network covering some 15 domestic destinations and also has international flights to Accra in Ghana. Further expansion is imminent (bar last minute changes) with the resumption of flights to Guinea, Liberia, Senegal, Cameroon and Gambia. The really great news is that plans are in place for flights to operate to the UK from Lagos, our news page will be updated with mare information as it becomes available. To support the current network and future growth Arik currently operates a fleet of 18 aircraft with a further 36 on order ! Arik Air flights to Lagos Arik Air has big plans for the future with network and fleet expansion being at the forefront. Following the collapse of the former national airline Arik has created a new era in African aviation with excellent financial backing, a strong and forward thinking board of directors and not least a demanding business market to satisfy. We believe that Arik are, and will continue to be, the airline of choice for passengers wishing to travel within Nigeria. If as planned Arik Air commence services to the UK they will bring fresh competition to the Lagos route and we wish them continued success. Currently it is not possible to book Arik Air flights on line so please telephone our friendly Reservations Team on 0871 222 9222 for availability and fares information. Arik Air operate a mixed fleet of Boeing, Airbus, Bombardier, Fokker and Hawker jet aircraft. Arik Air very proud of their fleet which clearly meets with evolving markets that they serve. Their aircraft seating capacity ranges from 8 seats in the Hawker and up to 237 in their Airbus A340-542.
READ MORE ABOUT ARIK AIR
How to pay
You can pay for your flights with Arik Air in the currency and payment method of your choice when booking through Alternative Airlines.
We accept PayPal making flight purchases with Arik Air easy and more secure for customers. PayPal is one of the leading forms of online payment, with more than 169 million accounts worldwide.