How to Book flights in
Nigerian naira
You can buy your flights in Nigerian Naira by following these two easy-to-follow steps.
STEP
1
Check that the currency changer on the top right of the page is set to NGN. If it isn't, use the currency changer to search for Nigerian naira and select NGN as your preferred currency.
Fill in the details of where and when you want to fly and click 'search flights'.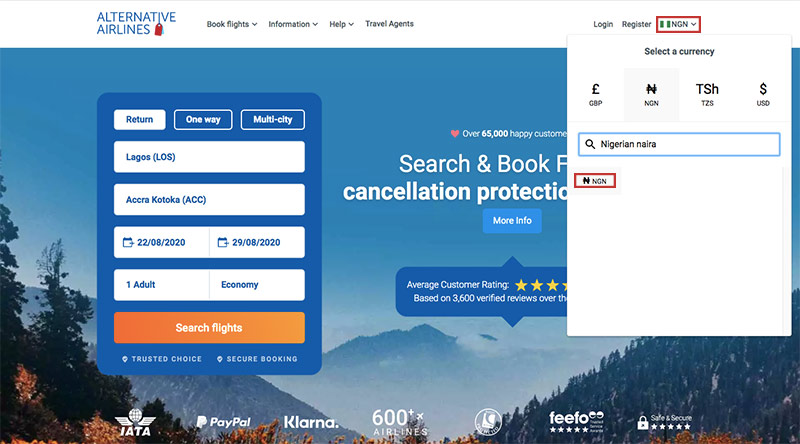 STEP
2
On the flight search results page, we'll show you all flights available for your chosen destinations and dates, with all prices displayed in Nigerian naira.
Select the flight that you want to buy and follow the next steps in the booking process to complete your purchase in NGN.