Buy
Pegasus Airlines

Flights

Make a Pegasus Airlines reservation and find some amazing deals with discounted tickets at Alternative Airlines
---
About Pegasus Airlines
Pegasus Airlines is a low-cost airline headquartered in Istanbul, Turkey.
Pegasus Airlines flies scheduled services to 33 destinations in Turkey and 70 in the rest of the world with a total network of 103 destinations in 40 countries.
The destinations include Adana, Almaty, Amsterdam, Antalya, Ankara, Baku, Dubai, Dusseldorf, Erbil, Frankfurt, Izmir, Madrid, Moscow, Munich, Paris, Rome, Sharm el-Sheikh, Tehran and Tirana.
In total, Pegasus Airlines flies to 91 locations, 60 abroad and 31 domestic locations in 37 countries.
Pegasus Airlines has been flying for 20 years and is Turkey's most established private airline.
The airline has codeshare agreements with Air Berlin, Azerbaijan Airlines, Izair and KLM. Pegasus Airlines offer free Mobile and Online check-in 72 hours prior departure.
---
Pegasus Airlines Frequent Flyer Program
Pegasus Airlines have launched their Frequent Flyer Program named Pegasus Plus where travellers can earn FlightPoints every time they fly.
---
Baggage Allowance
There are four tiers of fare for baggage allowance: Basic, Essentials, Advantage and Extras.
The Pegasus Airlines (PC) baggage policy for regular basic fares include the following:
Hand Luggage
1 carry-on item not exceeding 20 cm x 40 cm x 55 cm, maximum weight 8kg. 1 personal Item (purse, briefcase, laptop bag, umbrella, duty free bag, etc.)
Checked baggage / Hold luggage – Fee per each bag
Overweight and excess bags - Applicable fees per bag
Sports equipment - Certain items might have applicable fees.

Basic fares do not include checked baggage.
Pegasus Airlines Excess Baggage Fees
Pegasus Airlines have class tiers which permit a ertain amount of additional luggage. The rates are as follows:
On Turkey domestic flights and flights to Northern Cyprus:
Essentials: no more than 15 kg of luggage
Advantage: no more than 20 kg of luggage
Extras: no more than 25 kg of luggage
On international flights:
Basic: no checked baggage allowance
Essentials: no more than 20 kg of luggage
Advantage no more than 20 kg of luggage
Extras: no more than 25 kg of luggage
Hand luggage
For those who depart from one of Pegasus Airline's non-Turkey destinations, your hand luggage is determined as oversized or overweighed at boarding gate, 50 € shall be charged for it by loading under the aircraft.
If hand luggage of Guests who depart from one of Turkey destination with Pegasus Airlines, is determined as oversized of overweighed at boarding gate, its weight is added onto checked baggage and excess collection shall be applied according to regarding route's rate in case there is excess weight.
---
On Board Services
On-board service varies depending on the destination, duration,and time of your flight. Pegasus Airlines offers a variety of meals selection with special meals. Pegasus Airlines travellers can pre-order and pay for their meal Online or choose from a diverse range of sandwiches to snacks, hot/cold beverages and alcoholic drinks in-flight. Pegasus Magazine is an inflight journal that passengers can read on their flights.
---
Book Pegasus Flights in English
Choose to book Pegasus Flights in English when you use Alternative Airlines. We are the company that can assure you of a smooth and streamlined flight booking service, meaning that you can trust in us to deal with all the details necessary, taking the stress off of you.
---

Boeing 737-800
Popular Routes
Istanbul

Oslo
Amsterdam

Istanbul
Barcelona

Ankara
Dubai

Istanbul
London

Tel Aviv
Hamburg

Izmir
---
Istanbul Ataturk Airport
HUB Airport
Istanbul Ataturk Airport is the main international serving Istanbul, Turkey and is the biggest airport in Turkey by total number of passengers. The airport serves as a hub for Atlasglobal, Onur Air, Pegasus Airlines and Turkish Airlines. Istanbul Ataturk Airport has three runaways and has a passenger capacity of 60 million per year.
Airlines which fly to and from Istanbul Ataturk Airport include Aegean Airlines, Aeroflot, Air Canada, Atlasglobal, Delta Airlines, EgyptAir, Iberia, KLM, Korean Air, Lufthansa, Malaysia Airlines, TAROM, Tajik Air, Turkish Airlines and Uzbekistan Airlines.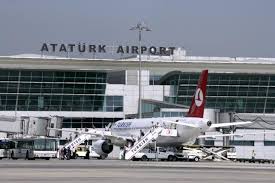 Alternative Airlines to Pegasus Airlines
---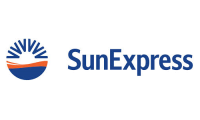 ---
Pegasus Airlines News
19th June 2018
Pegasus Airlines link Muscat with London Stansted
Pegasus Airlines will launch a new service connecting the capital of Oman with Stansted. From 4th July 2018, Pegasus will fly three times a week between Muscat International Airport (MCT) and London Stansted Airport (STN) and will fly via Istanbul. Then, from 15th July 2018, Pegasus Airlines will increase the frequency at which it flies the Oman—Stansted service to four times a week.
Pegasus Airlines operates one other service from London Stansted — a flight between London Stansted and Dammam which also flies via Turkey. With the new route between Muscat and Stansted, Pegasus Airlines will fly to a total of 110 destinations in 43 countries.
18th June 2018
Pegasus Airlines and Nile Air sign codeshare agreement
Pegasus Airlines and Nile air have agreed to a codeshare partnership that sees Nile Air operate a flight between Istanbul Sabiha Gökçen Airport and Cairo Airport on Pegasus Airlines' behalf. The service is already active, having flown the inaugural flight on 15th June 2018. The flight will operate four days a week.
This is Pegasus Airlines' sixth codeshare partnership. It also has partnership deals with KLM, Flynas, Alitalia, Qatar Airways and Delta Airline, as Pegasus looks to offer its passengers easy connectivity throughout the world.
9th May 2018
Pegasus Airlines operates more neo aircraft than any other in Europe
According to the CAPA Fleet Database, Pegasus Airlines is the airline that operates the most neo aircraft in the whole of Europe. The Turkish low-cost carrier currently has 18 Airbus A320-200neos within their fleet, which is six more than SAS, the airline with the second most neo aircraft in Europe.
Other low-cost carriers that operate the neo are WOW air, who have two A321-200neos and Primera Air, who has one A321-200neo.
9th May 2018
Pegasus Airlines to equip fleet with IFE and digital services
Pegasus Airlines has partnered with Immfly to bring a variety of onboard digital services, including inflight entertainment (IFE), to its 76-strong aircraft fleet.
Pegasus Airlines Chief Commercial Officer Guliz Ozturk said: "We are excited to be launching state-of-the-art inflight entertainment across our fleet in partnership with Immfly, adding another dimension to our guests' travel experience.
"This is a significant step in our strategy to offer more choice, digitalise and improve every aspect of our guests' journey, as our guests will now be able to enjoy onboard content such as films, TV, music, games and media through their own personal devices."
Thanks to the partnership, Immfly's digital services will soon be flying for the first time from Turkey to Russia and the Caucasus, the Middle East, North Africa and Asia.
Using their personal electronic devices, passengers onboard can connect to the Immfly network and access a variety of content. Pegasus Airlines, which carried more than 27 million passengers in 2017, will offer content from the likes of Twentieth Century Fox, National Geographic, Euronews, Financial Times, Bloomberg and BBC, as well as from local Turkish companies.
Pegasus' passengers will also be able to view DRM (digital rights management) protected content via web browsers, removing the need for them to download an app to access protected content.
25th April 2018
Pegasus Airlines announce new plans to lease three additional Airbus A320neos in 2019
Pegasus Airlines have announced an intake of three extra A320neo jets on a dry-lease for a 10-year term. The airline announced the news in a statement to the Istanbul stock exchange, however, no further information on who the lessor is available at this time.
The Turkish carrier has a strong relationship with the A320neo fleet. In 2017, the airline announced that they were looking to expand the number of A320 aircrafts on lease from 15 to 22 throughout 2018. Now, with the three extra aircrafts planned to be leased in the first quarter of 2019, they will have a total of 25 at the beginning of next year.
10th April 2018
Turkish LCC Pegasus Airlines Signs Up for Immyfly Digital Services
Immfly today announced that it has been selected by Pegasus Airlines to equip its entire fleet of 76 existing aircraft with in-flight digital services. The digital platform will also be installed on additional aircraft that Pegasus has on order, bringing the total to over 100. The partnership marks the first time Immfly's digital platform will fly from Turkey to Russia and the Caucasus, the Middle East, North Africa and Asia.
Immfly today announced that it has been selected by Pegasus Airlines to equip its entire fleet with in-flight digital services. The partnership will see Immfly deploying its system on Pegasus' 76 existing aircraft and then later on additional aircraft that it has on order, bringing the total to over 100.
With Pegasus, Immfly will be flying for the first time from Turkey to Russia and the Caucasus, the Middle East, North Africa and Asia. "This partnership is opening a new market to us," said Jimmy Martínez von Korff, co-founder of Immfly. "Our position is quite strong in Europe – it's always been our focus since the beginning – but now we'll have a few flights to the Middle East, North Africa, etc., so we need to prepare this platform for passengers from this region."
Rollout on the Turkish low-cost carrier's first aircraft will begin before this summer, and will accelerate as of September, so that all 76 aircraft will be equipped by March 2019, at which point the airline's new aircraft will be tackled, said Pablo Linz, Immfly's other co-founder.
The news comes on the heels of another major partnership for Immfly in the low-cost market with easyJet, which sees the digital services company bringing streaming entertainment and digital services to passengers on five aircraft. Tokyo-based e-commerce company Rakuten is the official sponsor and content curator of easyJet's IFE service, and will continue to support Immfly in its partnership with Pegasus. "Rakuten is helping us secure fresh, high-quality content," Linz said. "We are growing with them as well, and we are seeing opportunities in other markets."
Earlier this week, Immfly announced an alliance with Fox Non-Theatrical that would allow passengers to view protected entertainment content via web browser on their personal devices. Using web-based DRM technology, Immfly says that it can "ensure 100% security and protection of content onboard its digital platform."
7th March 2018
Pegasus Airlines reports double-digit growth in 2017
Pegasus Airlines has reported its 2017 finance statistics. According to the results available on the Public Disclosure Platform (KAP), Pegasus has increased its guest numbers by 15.2% in 2017 to 27.82 million, while simultaneously growing its turnover by 44% to TL 5.3 billion. Pegasus's annual net profit for 2017 was TL 501 million. Pegasus had provided its services to a total of 27.82 million guests in 2017, including 16.89 million on routes within Turkey and 10.45 million on its international routes. Pegasus has increased its guest numbers on routes within Turkey by 10.5% compared to the previous year, while guest numbers on its international routes grew by 21.7% year-on-year.
This year, in the scope of this huge growth, 10 new aircraft will join the fleet. An order has been placed with Airbus in 2012 for 100 aircraft, of which 75 were firm orders, Pegasus decided to exercise its 25-aircraft option in favour of the A321neo aircraft, thus making headway in its efforts to expand its fleet and flight network. As of March 2018, Pegasus has a total of 75 aircraft in its fleet, and 10 new aircraft will be added during 2018. The first of these 10 new aircraft was delivered in February.
16th January 2018
Pegasus Airlines up by 15.2% in 2017
Turkish low-cost airline, Pegasus Airlines, has declared carrying 27.8 million passengers in 2017, a rise of 15.2% year-on-year. The number of domestic passengers rose by 10.5% to 16.89 million and international travellers rose by a similar percentage to 10.45 million. The load factor also saw an increase of 6.1%, reaching 84.6%. CEO Mehmet Nane expects a full rebound in 2018, despite getting off to a shaky start.
22nd November 2017
Pegasus Airlines saves €135,000 per aircraft per year with Panasonic collaboration
Turkish low-cost airline, Pegasus Airlines, has enjoyed dramatic savings of €135,000 per aircraft, per year thanks to its partnership with Panasonic. The relationship, which has seen Pegasus Airlines' flight crews equipped with fully rugged Panasonic Toughpad FZ-G1 tablets, coupled with Electronic Flight Bag (EFB) software, has resulted in annual savings of €11m thanks to reductions in paper, printing and copying costs as well as the crew's ability to work in a faster, more dynamic and cost effective manner.
The Panasonic Toughpad FZ-G1 is approved for Electronic Flight Bag (EFB) use in the aviation industry. EFB's are designed to replace paper-based reference materials often found in the pilot's carry-on flight bag, including the aircraft operating manual, flight-crew operating manual and navigational charts. In addition, the EFB can host purpose-built software applications to automate other functions normally conducted by hand, such as performance take-off calculations.
15th November 2017
Pegasus Airlines May Launch Ukrainian Subsidiary, Order More A321neos
A Boeing 737 operated by Turkish low-cost carrier Pegasus Airlines flies over the Toulouse area of southern France.
Turkey's Pegasus Airlines is considering setting up a subsidiary in Ukraine and may also increase its order for Airbus A321neos, according to Emre Pekesen, sales and network planning director at the low-cost carrier.
Management have held talks with Ukraine's Infrastructure Ministry in Kiev about the possible joint venture, which would be majority owned by Ukrainian investors and would fly under a Ukrainian operating license. Pegasus already runs one such joint venture, Air Manas, formerly branded Pegasus Asia, in the central Asian country of Kyrgyzstan.
"Ukraine is really an under-served market. Only one carrier is very active, that's UIA [Ukraine International Airlines] … It's a huge country, the population is huge, and it's in the middle of [a region with] expanding GDPs. So it's an interesting country. We are just monitoring right now. It doesn't mean that we will definitely open a new base."
Pekesen said Ukraine is one of several countries on a "shortlist" being drawn up by management. He confirmed that a "mix" of domestic and international routes would be served if the project goes ahead.
However, he cautioned that other low-cost carriers have struggled to gain a foothold in Ukraine – an apparent reference to Ryanair, which abandoned plans to serve the country this year after a row with UIA and Kiev's Boryspil Airport. He also said that Pegasus's investment in Air Manas had illustrated how "it's really very difficult to run a [foreign] company from Turkey".
26th October 2017
Europe 2017/2018 airline capacity outlook: highest winter seat growth in 10 yrs despite bankruptcies
Growth in airline seats from Europe will accelerate to 7.2% in winter 2017/2018, versus 5.7% last winter, according to CAPA analysis of OAG data. This is around 1ppt lower than without Monarch's collapse and Ryanair's reduced growth, but will still be the highest winter growth for 10 years, in spite of other recent airline bankruptcies. Airberlin's closure from 28-Oct-2017 may reduce growth fractionally, but most of its capacity will likely be reallocated, and Alitalia will continue this winter.
Wizz Air and TAP Portugal are the fastest growing European groups, while Turkish Airlines, Pegasus and Finnair are also growing at double digit rates.
Europe to Africa will grow fastest, but there will be above trend growth in every other region from Europe (including intra-Europe), apart from Europe-Middle East, where growth will be close to trend. Only to Latin America will growth be significantly slower than last winter. On intra-Europe, LCC seat growth will be almost three times non LCC growth. On the North Atlantic, above trend growth is being driven by LCCs and other non JV operators. On Europe-Asia Pacific, accelerating growth is mainly the result of Asian airline expansion.
September 2017
Turkey's Pegasus plans major base at new Istanbul Airport
Turkey's Pegasus Airlines plans to establish a major base at the new Istanbul airport scheduled to open late next year, helping the discount specialist to attract passengers from the European side of the city where state-owned rival Turkish Airlines currently dominates.
Pegasus is likely to station a "considerable fleet" at the airport after a third runway opens in about 2020, Chief Commercial Officer Guliz Ozturk said in an interview. While the as-yet-unnamed hub will cater to 90 million travelers a year, rising to as many as 150 million, the airline hasn't until now said it will have a significant presence, suggesting in 2014 that it wasn't keen to fly there.
Pegasus currently bases almost 60 aircraft at Istanbul's secondary Sabiha Gokcen airport on the Asian side of the Bosphorus, where the catchment totals about 8 million people, compared with 10 million on the European side, Ozturk said. It has no planes located at the city's main Ataturk hub, the home base of Turkish Air, which is set to close once the new facility is fully operational.
August 2017
Pegasus has earned a place in the top 10 Global Airline Rankings for Ancillary Revenue as a Percentage of Total Revenue with its ancillary revenue for 2016 comprising 22% of total revenue, up from 10.1% five years ago. The results and ranking is published in a new report by IdeaWorksCompany, sponsored by car-trawler, entitled 2016 Top 10 Airline Ancillary Revenue Rankings.
August 2017
A new smart flight package from Pegasus Business Flex
Pegasus Airlines, whose flight packages make flying easy and affordable, has just launched its brand-new flight package, Business Flex, to make its guests' journey even more comfortable and flexible. Guests who purchase a Pegasus Business Flex ticket can change their tickets and cancel without charges, enjoy 15 kg of free check-in baggage on internal flights in Turkey and 20kg on all international flights including to and from Turkey as well as 12 kg free cabin baggage and seat selection (including seats with extra legroom) – all features which will make flying much easier. What's more, you get up to 50% off lots of other additional services to make travelling simpler.
In July, Pegasus Airlines, Turkey's leading low-cost airline, took delivery of its first Airbus A320 after placing the largest order by a Turkish carrier for up to 100 A320 family aircraft in 2012. Between January and May 2016, Pegasus increased its total number of guests by 13.5% year-on-year to 9.28 million. Pegasus also increased the number of flights it operates by 15.7% during the same period.
June 2017
Pegasus Airlines announced it was expanding network from Ankara with view to creating new international hub
Pegasus Airlines is expanding its flight network from Ankara in a strategy that is set to develop the future of Turkish civil aviation with the creation of new hubs alongside Istanbul in the effort to open up new markets. From June, Pegasus will be adding eight new routes operating out of Ankara Esenboga Airport to and from Trabzon, Antalya, Adana, Van, Gaziantep, Erzurum, Diyarbakir and Balikesir-Edremit. Pegasus will now be flying a total number of 11 flights within Turkey operating from Ankara, adding to the current three routes operating between Ankara Esenboga and Istanbul Sabiha Gokcen, Izmir and Bodrum.
May 2017
Pegasus Airlines announced it was expanding Cologne flights in Summer 2017. Turkish carrier Pegasus Airlines in summer 2017 season is introducing additional limited-time flights to Cologne, from various Turkish airports. Planned additional new service as follow. Note operational date is based on Turkey departure.

Edremit – Cologne 1 flight on 26AUG17, A320 operation
Elazig – Cologne 1 flight each on 18AUG17 and 26AUG17, 737-800 operation
Gaziantep – Cologne 1 weekly from 29JUN17 to 07SEP17, additional flight also added on 29JUL17, 20AUG17, 25AUG17, 30AUG17 and 01SEP17. 737-800 operation
Hatay – Cologne 1 flight each on 13JUL17, 17AUG17 and 27AUG17. 737-800 operation
Ordu-Giresun – Cologne 1 weekly from 29JUN!7 to 07SEP17, additional flight also added on 12JUL17, 31JUL17, 17AUG17, 21AUG17 and 27AUG17. 737-800 operation
Search and Buy Pegasus Airlines Flights
Make a Pegasus Airlines reservation and find some amazing deals with discounted Pegasus Airlines tickets at Alternative Airlines. Pegasus Airlines flies to many destinations worldwide, offering a cost effective and safe service to all its passengers. Let Alternative Airlines help find you cheap Pegasus Airlines tickets and make international and domestic flight reservations on Pegasus Airlines today.
Browse the most popular Pegasus Airlines flight routes to cities. Alternative Airlines can help you make reservations on Pegasus Airlines for international flights to lots of destinations. Use the following list of routes to help you plan your next flight. Book Pegasus Airlines flights on Alternative Airlines to save big! Alternative Airlines is an online travel agency, specialising in booking lesser known airlines and remote destinations.
---
About Alternative Airlines
Alternative Airlines is an online flight search complete with customer service specialising in booking flights on lesser known airlines and to remote destinations. We offer you a wider choice of airlines supported by a team of customer service and travel specialists for help and advice on your travel plans. We specialise in finding the best available fares on the widest range of airlines and making them available to you online, with prices in the currency of your choice.
Alternative Airlines handles all your travel arrangements and payments, complete with ticketed confirmation. We do not direct you to other websites or service providers. We help you through the process. This is what makes us Alternative Airlines.Check out our reviews: Alternative Airlines - Feefo Reviews
Browse for flights, find some amazing deals, make a reservation and pay in the currency of your choice today with Alternative Airlines. Let Alternative Airlines help find you the best prices and make international and domestic flight reservations with us today.
Join the Alternative Airlines Members Club and get £100.00 back on your 5th booking with Alternative Airlines. You will have insight to many benefits and exclusive deals on over 650 airlines. Click on the Members section on the Alternative Airlines website for more information and join today. We are open every day from 8am until 8pm (UK local time).
---
How to pay
You can pay for your flights with Pegasus Airlines in the currency and payment method of your choice when booking through Alternative Airlines.
We accept PayPal making flight purchases with Pegasus Airlines easy and more secure for customers. PayPal is one of the leading forms of online payment, with more than 169 million accounts worldwide.