Buy
SunExpress

Flights

Search and Buy
SunExpress Flights with Alternative Airlines
Make a SunExpress reservation and find some amazing deals with discounted SunExpress tickets at Alternative Airlines
---
About
SunExpress is a passenger and scheduled charter from Turkey, founded in 1989 as a subsidiary of Turkish Airlines and Lufthansa.
SunExpress flies to many destinations including Adana, Amsterdam, Ankara, Berlin, Bodrum, Bremen, Casablanca, Copenhagen, Dalaman, Dortmund, Erbil, Erfurt, Hannover, London, Istanbul, Stuttgart, Tirana, Stockholm and Salzburg.
The airline has a home base in Antalya on the Turkish Riviera and a second most important base in Izmir on the Aegean coast. SunExpress focuses on three areas of business: international tourism, ethnic travel and the wet-lease business.
The company serves flights to various destinations around Europe, Asia and North Africa. The company's main office is located in Antalya, in Turkey and has two main hubs, Adnan Menderes Airport in Izmir and Antalya Airport in Antalya.
Their main destinations are in Turkey and Germany, as well as Egypt and Morocco. SunExpess partners in Germany includes leading tour operators offering holidays in Turkey such as Neckerman, Oger Tours, TUI, Thomas Cook and Alltours.
SunExpress' fleet consists of Boeing 737-700s and Boeing 737-800s. SunExpress currently operates more than 1,000 flights per week, both internationally and for the domestic Turkish market.
---
Frequent Flyer Program
SunExpress offers a frequent flyer program called SunPoints, whereby frequent travellers are rewarded for travelling with SunExpress.
SunPoints can be exchanged for flights with SunExpress.
---
Baggage
SunExpress passengers are entitled to a checked baggage allowance of 20 to 40kg on international flights depending on the SunFare tariff booked and one item of hand luggage (55 x 40 x 20 cm) with a maximum weight of 6 kg.
For flights within Turkey, the baggage allowance is between 15 and 25 kilograms.
---
News
18th June 2018
SunExpress to add Luton to its network
Turkish Airline, Sun Express, is adding four new routes that will connect various cities in Turkey with London Luton Airport. The first is a service between London Luton and Antalya which has already flown its inaugural flight last week. Sun Express will continue to fly this service two times a week. The other three routes include services to Ankara, Gaziantep and Bodrum, which will all begin flying at the end of June. SunExpress will operate the Luton—Ankara and Luton—Gaziantep routes twice a week and operate the Luton—Gaziantep route once a week.
SunExpress already has a route that connects Luton with Turkey — the airline has been flying between London Luton and Izmir for over three years.
20th May 2018
Germany's other airlines: Condor, TUIfly, Germania, SunExpress Germany
When Air Berlin Group disappeared from the market in Oct-2017 it took 10% of Germany's airline seat capacity. As has been pointed out in a number of CAPA reports, this gap has quickly been filled, with Lufthansa (through its Eurowings subsidiary) and easyJet taking on much of airberlin's capacity and Ryanair continuing on its organic growth path.
While these big players dominate much of the German market and the headlines, Europe's number two aviation market has four other indigenous airlines that are quietly pursuing their own growth plans.
They comprise Condor and TUIfly (subsidiaries of Europe's leading tour operators), SunExpress Germany (co-owned by Lufthansa and Turkish Airlines), and Germania, which has been the fastest growing German airline over the past five years.
Germany's 'other four' airlines are not yet challenging the dominance of Lufthansa Group, or even of Ryanair and easyJet (respectively number two and three in Germany), but they demonstrate the dynamic nature of this market.
15th May 2018
Sunexpress decide against additional UK services due to Brexit
Uncertainty over traffic rights has caused SunExpress to reconsider its place in the UK leisure travel market. Speaking at Routes Europe conference last month, the airline's head of network planning Wilken Bellmann said "opportunities are being shoved away" because of complications around Brexit. This joint venture between Turkish Airlines and Lufthansa has decided to air on the side of caution, stating that although the new routes in the pipeline would in fact benifit SunExpress passengers and potential customers, it is not wise to persue such airports and flight services at this time.
4th May 2018
SunExpress review and update their on-flight menu
The Turkish airline have added a number of new food options to their menu in an attempt to better serve their customers with food options that they will really enjoy. Among the new additions are dishes such as Urfa kebab, Turkish kebab and ice cream. The new food items will be available to passengers on all domestic and international flights.
The airline confirmed that customer favourites such as chicken noodles, sausage, cucumber fried pita, and meatballs with tomato sauce and rice will remain on the menu. As well the healthy options that were offered prior to the menu change.
28th March 2018
Sunexpress launch direct flights to three German cities
SunExpress airline has announced that it will start direct flights from the southeastern Turkish province of Diyarbakır to three German cities on June 19. Direct flights from Diyarbakır to the German city of Frankfurt will start on June 19. The first direct flight from Diyarbakır to Dusseldorf will take place on June 21 and flights to Hannover will commence next day. The eventual goal of the airline is to carry out 1656 domestic and international flights departing Diyarbakir annually.
19th September 2017
Turkey's Sunexpress chooses the revenue accounting software SKYfly Revenue from ISO Software Systems in Nuremberg
SunExpress chooses the revenue accounting software SKYfly Revenue from ISO Software Systeme in Nuremberg after an extensive selection process.

The SunExpress airline will carry out its revenue accounting using SKYfly Revenue by ISO Software Systeme. The change to a new reservation system required SunExpress to also get an equally modern revenue accounting system. The scheduled and charter carrier from Turkey thus put out a call for proposals for such as system. In the end, SKYfly Revenue by ISO Software Systeme convinced SunExpress. After a short and smooth implementation phase, the system is now live. With some 7.5 million passengers per year, SunExpress is the largest airline to date to choose SKYfly Revenue Accounting by ISO Software Systems, bringing the total client count to 14 airlines.
11th September 2017
Turkey's Sun Express modifies Boeing order book
Sun Express has modified its Boeing (BOE, Chicago O'Hare) order book, the US manufacturer has revealed in its latest update for August 2017.

In February 2014, SunExpress ordered fifty aircraft from Boeing consisting of forty B737-800s and B737 MAX 8s with ten options. Deliveries were to have run from 2015 through to 2021.

However, according to Boeing, the Turkish leisure specialist placed an order for seven B737 aircraft, while reducing its existing order by seven. As of July 2017, SunExpress's Boeing backlog consisted of seven B737-800s and twenty-five B737 MAX.

SunExpress is a 50/50 joint-venture between Lufthansa (LH, Frankfurt Int'l) and Turkish Airlines (TK, Istanbul Atatürk). It currently operates fifty-two B737-800s on scheduled and chartered passenger flights connecting Turkey with Western Europe, Scandinavia, and Russia.
August 2017
Sunexpress has marked its return to German soccer by securing deals with three Bundesliga outfits
Top-tier sides Bayer Leverkusen, Eintracht Frankfurt and Hannover 96 will all be sponsored by the airline for the next two seasons, with industry observer Sponsors.de reporting that the tie-ups are likely to cost Sunexpress a total of €1 million over that period.
BMW Euler renews Eintracht Frankfurt partnership
The three clubs will promote Sunexpress across their digital and social channels, as well as offering TV-relevant in-stadium advertising spots. Sunexpress will also run a fan activation campaign, giving supporters the chance to win flights to various destinations.
The carrier had previously made a big push into German soccer in the 2012/13 season, when it partnered with eight clubs from across the Bundesliga, 2. Bundesliga and 3. Liga.
April 2017
SunExpress landed in Antalya this year with the second new flight from the Turkish Airlines and Lufthansa's joint venture, SunExpress.
SunExpress, which added the first aircraft of the year to its fleet on March 13th with the 'TC-SOC' queue registered, added the second of six Boeing 737-800 NGs expected to be delivered this year to the fleet.
By the end of this year, SunExpress's new aircraft, which plans to add 18 new Boeing 737-800 NGs to its fleet, has reached 68 in its fleet. In 2014, 50 Boeing 737-800NG and MAX aircraft orders worth about $ 4 billion 750 million were purchased in conjunction with TC-SOD, the number of new aircraft joining SunExpress's fleet in the ordering frame.
April 2017
SunExpress announced it brought 44 tour operators and travel agencies from Antalya to Antalya and Izmir to contribute and revitalise Antalya and Izmir tourism.
SunExpress, a joint venture of Turkish Airlines and Lufthansa, brings 44 tour operators and travel agents from Germany to Antalya and Izmir to contribute and revitalize Antalya and Izmir tourism. SunExpress will connect Antalya and Izmir with scheduled flights both at home and abroad, between Antalya and Izmir between April 28 and May 1, together with local authorities, specialist German tour operator and travel agent in last minute sales.
---
Route Map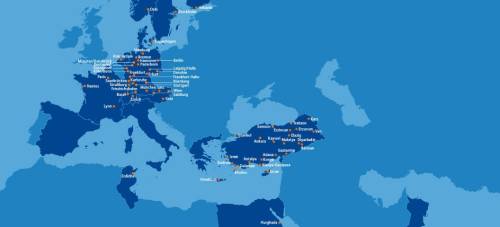 Popular Routes
Basel

Izmir
Istanbul

Dusseldorf
Dortmund

Antalya
Munich

Hamburg
Hanover

Izmir
Antalya

Stuttgart

---
The Fleet
Airbus A330-200
Boeing 737-800
Boeing 737-700
Boeing 737-800
---
Adnan Menderes Airport
HUB Airport
The Adnan Menderes Airport is a Turkish airport located in Izmir and acts as the Sun Express hub. Pegasus Airlines and Turkish Airlines also use Adnan Menderes Airport has the hub for Adnan Menderes.
The airport has two runaways and has a passenger capacity of 12 million per year. Airlines which fly to and from Adnan Menderes Airport include Aegean Airlines, easyJet, Lufthansa, Pegasus Airlines, Saudia, Corendon Airlines, Atlasglobal, Turkish Airlines and Ural Airlines.

---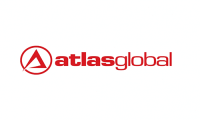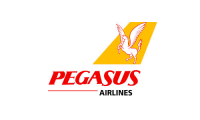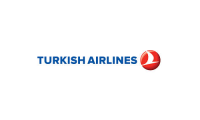 Book Flights with SunExpress
Make an SunExpress reservation and find some amazing deals with discounted SunExpress tickets at Alternative Airlines. SunExpress flies to many destinations offering a cost effective and safe service to all its passengers. Let Alternative Airlines help find you cheap Sun Express tickets and make international and domestic flight reservations on SunExpress today.
Browse the most popular SunExpress flight routes to destinations worldwide. Alternative Airlines can help you make reservations on SunExpress for international flights to lots of destinations. Use the following list of routes to help you plan your next flight. Book SunExpress flights on Alternative Airlines to save big! Alternative Airlines is an online travel agency, specialising in booking lesser known airlines and remote destinations.
---
About Alternative Airlines
Alternative Airlines is an online flight search complete with customer service specialising in booking flights on lesser known airlines and to remote destinations. We offer you a wider choice of airlines supported by a team of customer service and travel specialists for help and advice on your travel plans. We specialise in finding the best available fares on the widest range of airlines and making them available to you online, with prices in the currency of your choice.
Alternative Airlines handles all your travel arrangements and payments, complete with ticketed confirmation. We do not direct you to other websites or service providers. We help you through the process. This is what makes us Alternative Airlines. Check out our revies on Feefo or our reviews page. If you want to know a little bit more about us, read our blog for our alternative travel secrets and stories.
Browse for flights, find some amazing deals, make a reservation and pay in the currency of your choice today with Alternative Airlines. Let Alternative Airlines help find you the best prices and make international and domestic flight reservations with us today.
Join the Alternative Airlines Members Club and get £100.00 back on your 5th booking with Alternative Airlines. You will have insight to many benefits and exclusive deals on over 650 airlines. Click on the Members section on the Alternative Airlines website for more information and join today. We are open every day from 8am until 8pm (UK local time).
SunExpress is a Turkish scheduled service airline based in Antalya.
SunExpress Flights
SunExpress is a joint venture owned 50% by Turkish Airlines and 50% by Lufthansa. It operates flights exclusively within Europe from two hubs at Antalya and Izmir. SunExpress operate flights to Frankfurt, Munich, Cologne, Zürich, Basel, Berlin Schönefeld, Berlin-Tegel, Bremen, Dortmund, Dresden, Dusseldorf, Erfurt, Friedrichshafen, Hamburg, Hanover, Karlsruhe, Leipzig, London Stansted Airport, Münster, Nuremberg, Paderborn, Rostock, Saarbrücken, Salzburg, Stuttgart, Vienna, Izmir, Diyarbakir, Erzurum,Van, Trabzon, Bodrum and Dalaman.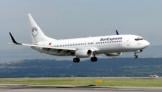 SunExpress operate 9 Boeing 737-800's (check out the winglets) and 4 Boeing 757 aircraft. The new London Stansted to Antalya route is operated by an 737-800.
SunExpress Flights
Forget the queues of Heathrow and the endless walks at Gatwick - if you want the best and most cost effective way to get the wonderful beaches in Turkish Riviera around Antalya we re
commend the new twice weekly (Monday and Thursdays). We reckon that this SunExpress flight will prove so popular that the frequency will be increased and soon we'll see this ultra successful holiday airline operating daily into the UK. Although self styled as 'low-cost', you can expect free meals, free non-alcoholic drinks, free movies, free newspapers, seat selection at check-in, free baggage allowance of 20kgs per person and a free extra 10kgs for golf or dive equipment ! Plus check-out the special offer prices on the Alternative Airlines online booking facility in this launch season for SunExpress.
READ MORE ABOUT SUNEXPRESS
How to pay
You can pay for your flights with SunExpress in the currency and payment method of your choice when booking through Alternative Airlines.
We accept PayPal making flight purchases with SunExpress easy and more secure for customers. PayPal is one of the leading forms of online payment, with more than 169 million accounts worldwide.