Vacation Now Pay Later
Are you looking to go on a vacation now and pay the full cost at a later date? Discover your next vacation and get your flight from over 600 airlines with our financing options to spread the cost of the flight.
---
What is
vacation now pay later?
Vacation now pay later is essentially is a buy now pay later plan for your next holiday, which could be used on a package holiday, flight, accommodation or any travel-related products needed for the trip.
At Alternative Airlines, we sell over 600 airlines and customers can pay with over 40 payment methods including the ones that let you pay the full cost over time. This could be flights to a weekend getaway, a Disney vacation, camping, kayaking or anything. We will have your flights ready for you.
---
Interest Free

vacation now pay later options
At Alternative Airlines, we offer our customers six different vacation now pay later options including Affirm, Afterpay, Klarna, Sezzle, Quadpay and Zip. More information is listed below.
Affirm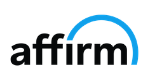 Depending on the payment plan selected, customers can divide their full cost to up to 18 months, with a rate between 0-30% APR. Some payment plans do not include any interest and some do.
'Split Pay' from Affirm is an interest-free product that requires customers to split the cost and pay across 4 months for any tickets within $350. Any customers who are approved can choose to pay back across 3 or 6 months since purchase at 0% APR.
Once you've finished booking for your air ticket from Alternative Airlines, you can then use Affirm to book your ticket to many attractions in North America using CityPASS or TickPick for any concert tickets available.
Afterpay

Afterpay is only available in the US. It allows customers to pay back their vacation in four payments, by only paying back a portion of the payment every two weeks with 0% APR. The maximum amount that a customer can use Afterpay for is $2000.
It's an interest-free payment method, meaning you are only paying the actual cost of the vacation but at a later date.
Klarna

There are plenty of options to choose from with Klarna, you can either Pay Now, Pay Later, Pay in 3 or Pay in 4.
Products availability depends on the currency you are using to pay and/or the country you reside in. For more information, please visa our buy flights with Klarna page.
Sezzle

With Sezzle, you can split the cost of your vacation into 4 payments with ZERO percent payment. Payments are only expected to be paid back six weeks after the loan.
You only need to pay back 25% of the total cost during each payment too.
Quadpay

Quadpay is an interest-free Buy Now Pay Later solution for your vacation. Customers can divide their cost into four that is only required to pay back after the full cost after six weeks. You won't have to pay the total cost upfront.
It's available for all U.S customers paying in US Dollar (USD).
Zip

Paying for your vacation using Zip means you can book vacations up to a maximum of £1000, with the total costs divided into four 25% payments across six weeks. The loan you take from Zip is interest-free, which mean it'll be more affordable for your vacation.
Zip is only available for U.K. residents paying in Pound Sterling (GBP).
---
Vacation Now Pay Later

FAQ
What airlines can we fly with to get a vacation and pay later?
At Alternative Airlines, you can buy flights from over 600 airlines including the big global airlines and the lessor known airlines, such as American Airlines, Delta Air Lines, United Airlines, Southwest Airlines, Emirates, Qatar Airways, South African Airways, Ethiopian Airlines, VivaAerobus, Copa Airlines, Cathay Pacific, Singapore Airlines, Qantas, Air New Zealand and more.
Can you book a vacation and pay later?
Yes, you can! We provide over 40 payment methods on our site including Buy Now Pay Later (BNPL) options like Affirm, Afterpay, Klarna, Sezzle, Quadpay and Zip.
Can you book a Disney vacation?
Of course! You can book a Disney vacation with Alternative Airlines. No matter where you wish to fly to and from, we will have the perfect selection for you.
Simply start browsing using our search form to look for tickets from over 600 airlines and a selection to pay with over 40 payment methods across over 160 currencies.