Cuba attracted 1.5m tourists in first half of 2011
Flights to Havana appear to be increasingly in demand as the number of foreign tourists heading to Cuba rose to 1.5 million during the first half of the year.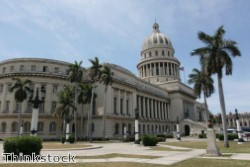 According to data from the National Statistics Office cited earlier this week by the official AIN news agency, Canadians were the keenest to book breaks on the Caribbean island.
Other nations that showed a great enthusiasm for the country were Russia, Argentina, Britain, Chile and France.
Compared to the figures from the same period the year before, visitor numbers soared by 10.6 per cent, which may suggest that demand for Cubana flights could be in greater demand than in the past.
Among the attractions those who have flights to Havana booked may enjoy next month is the Havana Carnival, which takes place along the Malecon.
Conga lines, music, dancing, fireworks, beer and rum will dominate the spectacles as locals take to the street decked in their finest and brightest clothes.
Use Alternative Airlines to book your cheap flights to Havana.