Domestic Flights Within India
Airlines will always try to sit children with their parents (subject to check-in)
Some airlines will allow travel for unaccompanied minors. Please email us to check.
The fare is based on the child's age on the date of travel.
More detailed information can be found here Traveling with children
Most airlines will let infants travel with their parent(s) for free. However some airlines will charge up to 10% of the adult ticket price. Click on 'Price Breakdown' to find out more.
If you are pregnant, but due before the flight departure date, please contact us once your baby is born and has a name. We can then add him/her to your ticket.
Infants will not be given a seat. The airlines expect parents to travel with them on their lap.
Airlines regard infants as being under 24 months old.
The fare is based on the child's age on the date of travel.
More detailed information can be found here Traveling with children


Domestic Flights in India
Read on for all the information you need about flying domestically in India, including how to get tickets, benefits of Indian domestic flights and even some commonly asked questions.
What are
domestic flights

in India?

A domestic flight in India is one which takes off from one location in India, and lands in another location but still in India, meaning they stay within the same country. For example, a common domestic flight in India is Delhi (DEL) to Mumbai (BOM), which has a duration of around 2 hours for a direct flight.
Indian domestic flights are provided not only by Indian Airlines, but also other airlines which have multiple destinations within India. These airlines can be anything from full-service airlines to low-cost carriers. Some popular airlines to fly with for domestic flights in India are:
JetLite
Vistara
Go Air
AirAsia India
Air Deccan (Restarting soon)
Use our search bar at the top of the page to enter your start and end locations to see what cheap domestic Indian flights Alternative Airlines offer. Alternatively, you may be interested in our multi-city stop flights, if you are planning on visiting multiple destinations within India.
Why book

domestic flights

in India?
Whether you are travelling within India for work and require a commuter flight, travelling for a holiday with family or wanting to explore the whole of India with a multi-city or open-jaw flight, Alternative Airlines can find flights to suit you.
As one of the largest countries in the world, and the second-most populated country in the world, there's no wonder that there's so much to see and do in India. From luxurious beaches in Goa, culture at Rajasthan and Jaipur, to the more obvious tourist spots such as the Taj Mahal and the Golden Temple at Amritsar.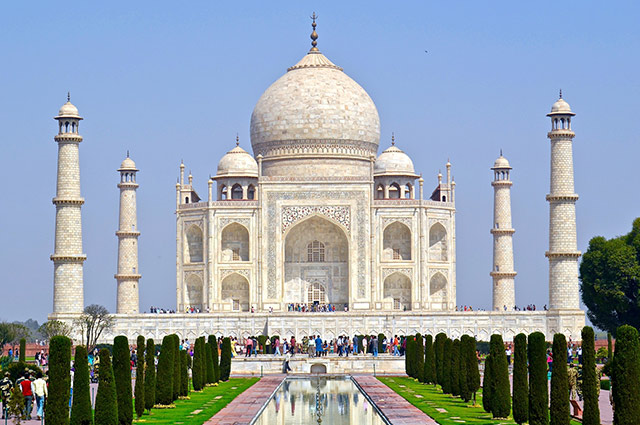 You can get to sites such as these and other destinations from major cities such as Mumbai, Bangalore, Delhi and Goa.
Internal India Flights
Popular Routes
The following is a list of the most popular India internal flights between 2017 and 2018:
Delhi

Mumbai
Delhi

Bangalore
Mumbai

Bangalore
Delhi

Kolkata
Delhi

Hyderabad
Delhi

Pune
Mumbai

Goa
Delhi

Chennai
Mumbai

Chennai
Mumbai

Hyderabad
Delhi

Ahmedabad
Bangalore

Hyderabad
Mumbai

Kolkata
Delhi

Lucknow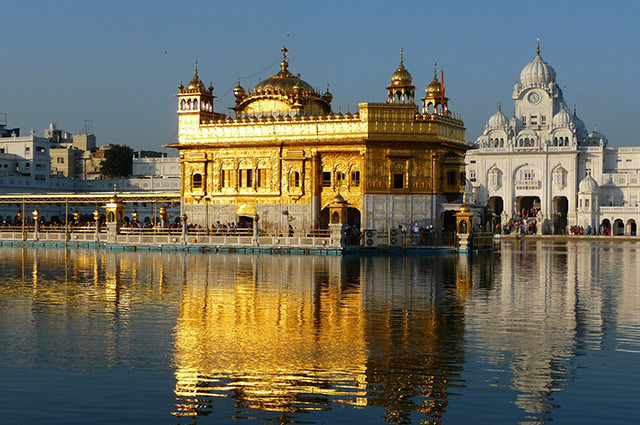 Internal Indian Flights

Check-In

times
Although the check-in time will often be later for domestic flights than it is for international flights, the times will vary from airline to airline. Here are a few popular airlines for Indian Domestic Flights along with their check-in times for web check-in and airport check-in:
Jet Airways
Online and Mobile: 48 to 1 hour before your flight for Premiere class andEconomy JetPrivilege Platinum passengers. 48 to 4 hours for Economy JetPrivilege Gold and Economy all other guests.
Airport: 2 to 1 hour before flight departure, except passengers travelling from Jammu, Leh or Srinagar airport where airport check in will end 2 hours before.
Jet Lite
As JetLite is a subsidiary of Jet Airways, their check-in restrictions is the same. Please read the information above to discover the check-in information for JetLite domestic flights.
Air India
Online: 48 - 2 hours before for most flights. For some flights, this will be available 54 hours before your flight.
Airport: At the airport, passengers for domestic flights will have to have checked in for their flight at least 75 minutes before departure.
Online: Passengers can check in for their flights 48 hours before departure. This service closes 1 hour before departure.
Airport: Check-in counters will close 45 minutes before scheduled departure time.
IndiGo Airlines
Online: Passengers can check-in online anytime, up to 1 hour before flying.
Airport: Check in at the airport will close 45 minutes prior to departure time, although passengers are recommended to check in around 2 hours before flying.
SpiceJet
Online: Web check-in if open 72 hours to 2 hours before scheduled departure time.
Airport: Check in will open 2 hours before and close 45 minutes before the flight is scheduled to depart. For flights from Srinagar and Jammu, check-in will be closed 90 minutes before, and flights from Bagdogra will close 120 minutes before scheduled departure time.
India Domestic Flights
FAQs
Do I need a passport for domestic flights in India?

Currently, a passport is not required for Indian nationals when travelling on domestic flights within India. However, passengers are required to have a valid form of identity. This could include the following:
Passport
Driving License
Election Voter Photo Card
PAN Card (issued by the Income Tax department)
Photo Identity cards issued by Government
Photo public and reputed Private sector organisations (issued by their employer, government or private organisation)
Photo Credit Card
For children or students at school, a college or school identity card is also considered acceptable proof of identification. Infants travelling with their parents should not require identification, assuming that their parents have valid identification. However, it is recommended that children under 2 who travel for free without a seat on the plane take their birth certificate with them, to prove their age.
Passengers who are not Indian nationals, but are foreign nationals will need a passport on their Indian internal flights. Read more about travel documents for flights here.
How early do I need to arrive for domestic flights in India?
Generally, passengers won't need to arrive as early for their domestic flights as they could if they were flying internationally. Please see the check in times above for popular domestic Indian airlines to see the latest check-in time, and plan your arrival at the airport around that.
When is the best time to find cheap domestic flights for India?
There are many tips and tricks you can follow to help get cheap domestic flights in India. For example, our blog on the cheapest day to buy flights is good for finding general tips about booking cheap flights. However, for domestic flights in India specific information, you should do your research and look up peak times for visiting India, and things such as big events in the areas you are planning to travel to which might bump the price up.
How much baggage can I take on domestic flights within India?
Baggage will depend on the airline you are flying with. When searching and selecting a flight on Alternative Airlines, the included baggage will be displayed, with additional baggage available for purchase displayed as an option.
Can I book domestic flights in India online?
Yes! You can book many domestic flights in India online at Alternative Airlines. Simply use the search bar above to enter your flight search, select your desired flights and simply continue on with the payment process.
Are fruits allowed in domestic flights India?
You will have to get the permission of the airline you are flying with to see if you are allowed to take fruits with you on domestic flights. Read more about the foods you can fly with here, or alternatively, you can check out our information about booking an airline meal if you'd prefer a meal on your flight.