Vistara goes daily on Delhi to Pune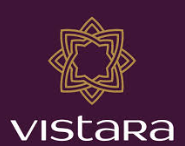 Vistara, the new bright star of Indian aviation, has started flying daily between its hub in Delhi and Pune, Indi's seventh city and situated on the Deccan plateau. Vistara's route network now includes Pune alongside Ahmedabad, Goa, Hyderabad, Guwahati and Bagdogra, all flights are operated by the airline's fleet of six Airbus 320 aircraft, which is planned to grow nine by the end of this year.

Vistara also aims to expand its fleet further with up to 20 Airbus A320 aircrafts on order between 2016 and 2019 and flights to international destinations due to start by the end of 2017.
Vistara is a carefully planned and well funded joint venture between the powerful TATA conglomerate and the professionally run Singapore Airlines. The services offered are in contrast to those available on India's recent crop of new low cost carriers and are aimed at attracting business travellers by offering a full service on-board, complemented by a premium economy seating option.