Vistara Airlines Seat Reconfiguration Due for July.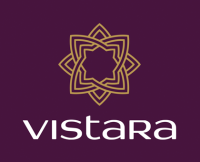 Vistara Airlines Seat Reconfiguration Due for July.
Mount venture of Tata (Air India) and Singapore Airlines, Vistara Airlines, are in the process of reconfiguring its seats, increasing the number of economy and cutting down the amount of business and premium economy.
The reconfiguration started taking place in January, which is helping to cut costs and improve margins. The number of seats in each flight will be raised from 148 to 158 by cutting the business seats from 16 to 8 and premium economy from 38 to 24, and thus freeing up space for additionally economy seats.
11 aircraft has been configured this far, and the remaining five will be completed by July.
The demand for business class as reduced by 10% each year for the past two years, which has prompted the action for reconfiguration. Already Vistara has been able to improve it's overall load factor, which is now up to 80%.
Further plans are also in the pipeline to increase its fleet size to 20 aircraft by 2018. The fleet size is currently at 11 aircraft, and the numbers are expected to hit 13 by the end of the year.